What are Forex Signals
One thing is for sure; everyone has the potential of becoming a forex trader – all thanks to a plethora of trading platforms, countless educational resources, ultra-fast streaming technology, and advanced computer systems.
However, as much as forex trading is widely available to everyone merely at the click of a button, it's only those that have the right skills, as well as the knowledge, have an upper hand of making consistent profits from the trades.
So, what does it take to become a successful day trader?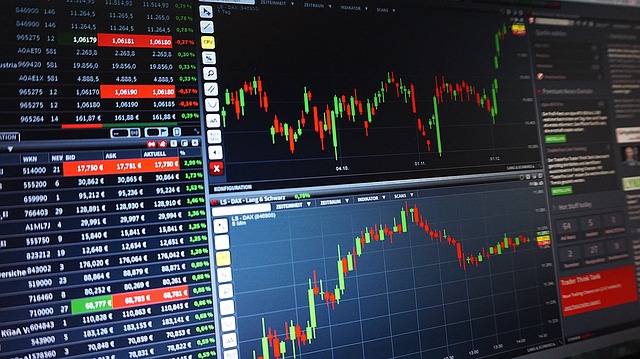 It requires discipline to start with and then control as well as positive trading habits. Otherwise, you may end up emptying your trading account or may give up even before developing the right habits.
Let's first start by understanding some basics to help you in your trades' forex trading signals.
What are Forex Trading Signals?
The forex market has recently seen a surge in popularity thanks to its easy access. Most people are making a lot of profits, but without the right tools, trading forex can be a tricky one. A proper trading system is one of the main tools any trader should have in their arsenal.
Forex signals are becoming extremely popular in forex trading whereby traders use them to enlarge their knowledge as well as learn from the experienced traders.
Forex trading signals are basically used by forex traders to aid in making critical decisions in their trades. As a forex trader, the essential tool to have is a forex trading signal. They can be free or can as well come with a fee.
A forex signal is a small bundle of merely text-based information that you can transmit via various channels. They provide valuable insights as well as aiding traders to speculate correct trading outcomes.
In other words, forex signals are ideas or recommendations on a particular financial asset, and to be executed at a specific time and price. What makes forex signals very important is the fact that they provide traders with accurate information regarding the current market trends and helpful tools for best trading.
Basically, they help traders to identify the best trading opportunities and at the right time. It doesn't matter the level of a trader's experience in forex; signals come in handy for both beginners and experienced traders.
Are there different types of forex signals?
As noted earlier, forex signals can either be acquired freely or be bought. Some can opt to order for both free and paid signals to increase the decision-making process. The manner of origination determines a forex signal.
For that case, therefore, we have two types of forex signals that include the manual free forex signals and the automated forex signals.
Forex signals are basically classified into three main categories:
Automated vs. Manual forex signals
Paid vs. Free forex signals
Entry vs. Exit forex signals
Automated vs. Manual forex signals
Manual forex signals are those that are generated by professional or seasoned forex traders. Automated signals are those generated by computer software which tracks as well as analyses the market price action on coded algorithms.
Paid vs. Free forex signals
This category is based on the price of the signal provider. Some signal providers offer free signals for either a trial period or an unlimited period. Other providers will charge a stated amount that traders will have to pay. Some signals are a one-time charge, or some are based on some subscription models.
Entry vs. Exit forex signals
These are signals that are classified based on the detail level of a trade suggestion. Signal providers may only provide entry signals, while others may offer exit signals only. Usually, these types of signals are supplied in the long term trading signals.
How to Obtain Free Forex Signals
Forex signals are obtained from the forex providers. Understandably, choosing the right provider will put you a step forward to enjoy profits.
So, before you get on how to obtain the forex signals, you should learn what to look for in a signal provider.
Track Record
Observing the track record of a service provider is essential to assessing the profitability they offer. Do some research and visit their websites and see the success rates of the signals they provide as they are enlisted monthly.
Of course, you don't have to believe everything they say, myfxbook.com platform connects directly with the providers' (or trader's) trading account and hence verifies the results.
Customer Support
Customer support is as well very significant. A right provider has a well-structured system for helping subscribers where possible.
Trial Period
A good provider has nothing to hide. A text of what you'll experience is a good sign to start with as you can observe all the signal types sent as well as the information coming with the signals.
Time Zone
You should as well observe the provider's time zone so as your trading signals trickle in well. Once everything is done, then you'll be ready to receive your forex signals.
Now that you've chosen the provider in conjunction with your trading style, now get forward to how the signals are distributed.
There're several channels providers use to communicate with clients with some involving the following:
E-mail
Using an e-mail in sending the forex signals has a significant benefit because it has a descriptive nature. In an e-mail, you can get a detailed description of the received signals.
Telegrams are not that much common as a messaging application, but it's widely used by providers in distributing the signals to clients.
Viber/WhatsApp
Another platform popular among the forex signal providers is Viber or WhatsApp. Since they're now most common, you can be able to receive detailed market commentary, charts as well as the signals.
The probable routine is that you receive your signals directly to the e-mail or via the phone by text message. That way, it improves the ability to track the trades as well as ensures that you don't miss a selling/buying opportunity because of missing to notice the alert or being too late.
Forex Signal Providers
Seasoned or professional traders generate manual forex signals, market analysts, as well as strategy providers. The signals are generated based on the professional's trading knowledge, their experience, technical or fundamental analysis skill, and their developed strategy.
Automated signals, on the other hand, are generated by computer software coded to generate the trading instructions whenever specific conditions or set parameters are met. Some of them, like Expert Advisors (EAs), use technical analysis, which is dependent on mathematical predictive indicators like Fibonacci levels, moving averages, and stochastics.
Furthermore, a trader can look for other providers independently, and the primary source is the MQL5's signals page on MetaTrader 4 or 5 trading platforms.
On MQL5, anyone can virtually become a signal provider. However, several functions are present to make sure that you subscribe to a given provider that is suitable for all your trading needs. Moreover, MQL5 displays a warning sign on a signal provider who has not delivered a recommended number of forex signals.
How to Use Signals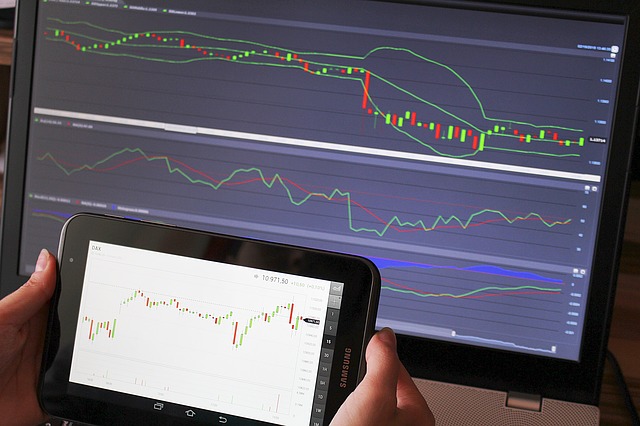 One of the simple exercises is opening a position that's based on the forex trading signals. Once you've learned reading the FX signals, the next step is merely a walk in the park, putting them into use.
The first thing to do is log into the provider's signal channel; a webpage or Telegram channel.
Take the data that the signal provider is delivering and then copy it into your account.
Now, wait for the trade to close and then pick the proceeds.
Pros and Cons of Trading Forex
Pros
Notably, forex markets are probably the largest when it comes to the daily trading volume across the globe. Therefore, they do offer the most liquidity. The good thing with that is that it makes it very easy to enter as well as exit a position in the major currencies any time.
Also, the forex markets trade 24 hours a day and five days a week-starting daily in Australia ending in New York. Besides, it has several centers across the globe that make the process very easy and straightforward.
Challenges
Trading currencies productively requires a clear understanding of the economic fundamentals as well as indicators. Therefore, to grasp all the fundamentals which drive the currency values, you need to have a broader picture understanding a plethora of economies for various countries.
A clear understanding of leverage is required to get an idea on the use of leverage as well as the risks it introduces in an account.
Forex Signals for Technical Analysis Traders
For traders who are focused mainly on the technical analysis, forex signals turn to be the best path to the excellent trading experience. A plethora of signals take into account the fundamental factors. TA traders using such signals will then expose the yarding to those fundamentals as well.
Technical analysis is most suitable for trading in the short-term supply and demand inefficiency price swings. On the other hand, the fundamentals link themselves better to the long-term and longer time-frame trades.
Price Action
Most forex providers stir their ideas based on price patterns. The patterns, in most cases, consist of support as well as the resistance levels. Also, other technical indicators, as well as price patterns/structures, can be used.
Literally, this is the perfect definition of the technical analysis- based signal generation.
Forex Signals for Scalping
It's quite clear that most long-term trading signals usually aim hundreds or even thousands of pips in the profits. However, there're those forex signal providers who settle for very few pips at a time.
Those types of providers do offer short-term FX signals which lend well to scalping.
But what are the main applications of the signal-based scalping?
There're some times of uncertainty during which the long-term signals doesn't cut it; therefore, at such times, it offers the alternative approach. Traders sometimes can't figure a market, and falling back on scalping on such times is sound reasoning.
Besides, there're extended periods of consolidation, and as much as the market moves in those periods, the movement is very much slow. This is the moment when impatient traders can fall back yet again on the FX signal-based scalping cashing in on the minute intra-day price swings.
Another ideal condition for scalping is during the highly volatile markets, which are usually not that friendly, especially during long-term trading.
Nevertheless, despite the short-term nature of the scalping signals, they're not exclusively based on the technical analysis. Besides, they do incorporate a share of fundamentals as well, hence combine indicators like trend lines, stochastic oscillators with the economic news, support and resistance levels, announcements, and data releases.
Copy Trading and Forex Signals
In copy trading strategy, a trader merely copies automatically the deals performed by experienced traders in real-time. With forex signals, they are sent to the trader via an SMS or email, and it's upon the trader to decide whether to or nor execute a trade suggestion.
Even if you don't have any trading knowledge, with copy trading, you can still earn profits. Copy trading is automated, whereby a trader is selected, and their positions mirrored. Moreover, it allows a trader to diversify the overall trading portfolio.
What are the Secrets to Success?
Success to forex trading is effortless but yet hard to achieve. You may know what is needed to be done and yet find yourself doing the opposite thing.
Now, here are the "secrets" to be successful in FX trading.
First, ensure you pick only one trading method. The next thing to do is to keep it clean and straightforward. Don't harm your trading account by going all over, trying to make some sense of more than 15 indicators on your charts.
Secondly, expectations should be realistic. For successful forex trading, realistic expectations are very significant. The reason being, expectations may force some risky moves looking to make serious profits. Unrealistic expectations will, for sure, sooner or later bring a disaster.
Another secret is using information in the best way that you can, and hence, you need to analyze data as well as the pieces of information that are only the most relevant ones. For that case, analytical skills are required to limit the emotional as well as the impulsive decisions, which are apparently the biggest culprits for forex trading failure.
Also, stick and maintain your method simply because almost all trading methods do have losses as well as losing periods. Therefore, you should not run away or freak out as a result of losing trades.
Finally, get yourself some sound sleep, because if it gets hard for you to have some sleep as a result of your trading, then that means you've put in too much risk.
Top Tips to Help you Enjoy Forex Signals
Ensure you choose the right broker as they are the ones who provide the trading platform. A good platform facilitates smooth forex signals execution. Avatrade is an internationally regulated broker with an advanced as well as a state-of-art trading platform.
Before settling with a specific provider, ensure that you're sure with their trading performance. You should first have a trial with the provider to learn and experience. For instance, with automated strategies, ensure you're able to backtest and observe how the software's performance in various market conditions.
Choose the right signal provider with at least a success rate of over 60% to ensure steady growth of the account with minimal drawdowns. The provider should have a good track record and be reliable.
Conclusion
For traders, mostly those having limited funds, swing trading, or day trading is more comfortable with small amounts in the FX market than the other markets. On the other hand, it's profitable with long-term fundamentals for those with long-term horizons as well as larger funds.
Whether you should use forex signals in trading is solely up to you based on personal ambitions as well as trading goals. The advantages of forex signals are clear as daylight, and they magnify any trader's output.
However, the risk with forex signals is that a third party entirely determines a trader's trading decisions, with the trader only taking responsibility for the outcome. Therefore, if the trade is successful, a trader enjoys the profits in full, but when it's a loss, the entire loss is for a trader to bear and not the signal provider.
Now that you know how to choose and how to use the forex trading signals, it's time to move the ball forward and make profits. Make sure you pick wisely. Excellent signal service for sure significantly and immediately impact profitability.
FAQ
Images courtesy of Pixabay.