Service for copy trading. Our Algo automatically opens and closes trades.
The L2T Algo provides highly profitable signals with minimal risk.
24/7 cryptocurrency trading. While you sleep, we trade.
10 minute setup with substantial advantages. The manual is provided with the purchase.
79% Success rate. Our outcomes will excite you.
Up to 70 trades per month. There are more than 5 pairs available.
Monthly subscriptions begin at £58.

AvaTrade Review. AvaTrade has been on the scene since 2006 – making it one of the oldest web-based brokerages out there. With multilingual support, a wide range of platforms, and £60 billion in trading volumes per month. It is no wonder AvaTrade an award winning broker.
AvaTrade - Established Broker With Commission-Free Trades

Minimum deposit of just 250 USD to get lifetime access to all the VIP channels
Pay 0% on all CFD instruments
Thousands of CFD assets to trade
Leverage facilities available
Instantly deposit funds with a debit/credit card

71% of retail investor accounts lose money when trading CFDs with this provider.
This broker prides itself on having uncompromising values and integrity, continuous innovation, and a great customer service team. But, if you need to know more before taking the plunge with this online broker, then look no further.
We are going to talk about everything from what AvaTrade is, the various financial instruments it hosts, tools, fees, regulations, and more.
AvaTrade - Established Broker With Commission-Free Trades

Minimum deposit of just 250 USD to get lifetime access to all the VIP channels
Pay 0% on all CFD instruments
Thousands of CFD assets to trade
Leverage facilities available
Instantly deposit funds with a debit/credit card

71% of retail investor accounts lose money when trading CFDs with this provider.
What is AvaTrade?
AvaTrade is an online broker which was first founded over 16 years ago. It is part of the wider AVA Group. Moreover, this broker is essentially international forex and CFD trading platform.
With fair to competitive spreads and superb educational resources – it is no wonder the provider has developed a 200,000 strong client base. This translates into trading volumes of around 2 million positions per month.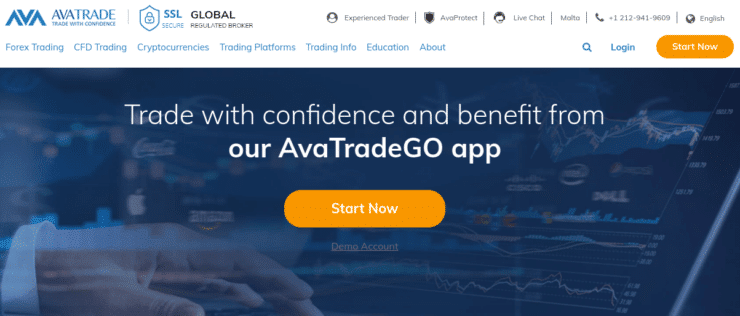 AvaTrade focuses its attention on traders of every skill level. It offers clients modifiable trading platforms as well as various handy investment tools. We are going to cover trading its core features in more detail later on.
Is AvaTrade Fully Regulated?
Yes. In 5 countries no less. Below we list the jurisdictions that AvaTrade is globally regulated:
Ava Capital Markets Australia Pty Ltd – by the ASIC No.406684.
AVA Trade EU Ltd – by the Central Bank of Ireland. (No.C53877).
Ava Capital Markets Pty – by the South African Financial Sector Conduct Authority (FSCA No.45984).
Ava Trade Markets Ltd. – by the B.V.I Financial Services Commission.
Ava Trade Japan K.K. – by the Financial Services Agency (License No.: 1662), the Financial Futures Association of Japan (License No.: 1574).
Ava Trade Middle East Ltd – by the Abu Dhabi Global Markets (ADGM), Financial Regulatory Services Authority (FRSA) (No.190018).
DT Direct Investment Hub Ltd. is by the Cyprus Securities and Exchange Commission (No. 347/17).
As well as the five countries where AvaTrade is regulated, the broker also boasts sales offices in Dublin (head office), Milan, Paris, Tokyo, Sydney, Johannesburg, Beijing, Mongolia, Santiago, and Madrid.
There are a lot of cowboy brokers out there waiting to take advantage of unsuspecting traders. Fortunately, AvaTrade is a shining example of a trustworthy broker with years of experience.
The platform is very well respected in the industry and has a reputation for complying with regulations globally. The amount of jurisdictions AvaTrade is globally regulated in means that is required to comply with legislation on several fronts.
What Can Users Trade at AvaTrade?
With AvaTrade users are able to trade a variety of different financial instruments. This includes stocks, indices, ETFs (exchange-traded funds), commodities, options, and bonds.
Let's take a look at how each department compares at AvaTrade.
Cryptocurrencies
Although unavailable in Canada, AvaTrade allows you to trade cryptocurrencies from a minimum of $100, with leverage of up to 1:20.
Users can trade some of the highest-ranked cryptocurrencies 24 hours a day, with the ability to go long or short.
This means that when prices fall, you could potentially make a profit. On the contrary, this would not be possible if you were trading on a conventional cryptocurrency exchange that does not support CFDs.
Furthermore, by avoiding an exchange, there is no danger of wallet hacking or theft. In fact, with AvaTrade, you do not even need to go through the hassle of obtaining a cryptocurrency wallet. Everything is facilitated via CFD instruments.
Although Bitcoin is the cryptocurrency that most people have heard of, AvaTrade offers heaps of other digital coins.
This includes:
Forex
AvaTrade offers more than 50 currency pairs. This includes majors, minors, and a variety of exotic pairs.
Thanks to ESMA regulations; for every kind of instrument AvaTrade has to cap the amount of leverage on offer. In the case of currency pairs, this stands at 1:30 if you are a retail client. If you are deemed to be a professional trader, the amount will be significantly higher.

Stocks
If stocks are more your thing, AvaTrade gives you access to heaps of instruments. This covers several financial markets, including the UK and US.
As is the case with all asset classes at AvaTrade, the broker allows you to go long or short. This means that you can profit in the event that you think a company will go down in value.
Commodities
AvaTrade is also useful if you are planning to enter buy and sell positions on commodities. This includes the usual offering of gold, silver, oil, natural gas, and more.
Options
Regarding options, AvaTrade provides 'vanilla' options (or puts and calls) on over 50 different currency pairs, as well as gold and silver.
When the intrinsic value has been reached they will be cash-settled and closed automatically.
Other tradable assets at AvaTrade include ETFs, bonds, indices, and futures – all in the form of CFDs.
Trading Platform Types
One of the best things about AvaTrade is the number of trading platforms the brokerage makes available. It really does not matter whether you are a trading veteran, at an intermediate level, or have never traded in your life – there is something for everyone.
AvaTradeGO App
AvaTradeGO app is a very intuitive platform that allows you to trade by on your desktop device, standard web browser, or mobile phone. The in-house platform allows you to manage various accounts, including demo facilities.
This mobile app has useful features. You are able to create 'watch lists', view trades with ease, place orders, and view a variety of charts and prices. Essentially, just about anything you could do on your desktop, you can now do from the AvaTradeGO mobile application.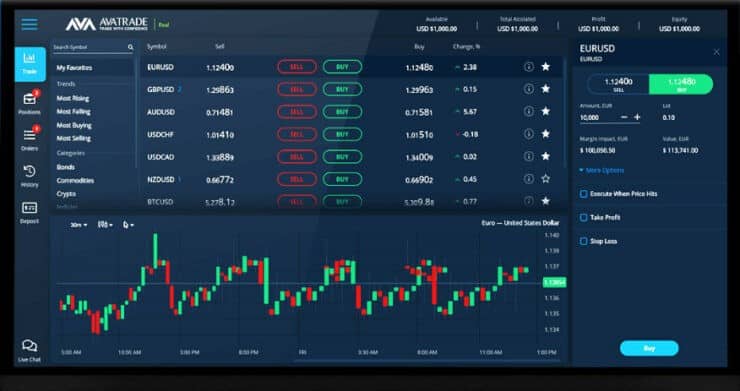 You are able to swiftly check any social insights from the AvaTrade population thanks to some exclusive tech-like 'market trends' It has to be said that the only downside to this app is that the size of the device screen could have an impact on some of your trading capacities.
In addition to AvaTradeGo app, AvaTrade offers 2 applications: AvaSocial and AvaOptions.
AvaSocial sets a new standard in social trading technology. As a result, using a mobile app, you can follow, and copy the trades of the very best traders. You can use the wisdom of the experts, ask questions to your mentors or groups, and discover new and powerful strategies.
In conclusion, with AvaSocial, you will never trade alone again.
AvaSocial is offered in partnership with FCA-regulated Pelican Trading.
If you use AvaOptions, you will have impressive options trading at competitive price:
Trade FX & options visually.
Streaming prices for 40+ currency pairs and gold.
Trade spot FX from custom charts.
Implement any of 13 top option strategies.
Measure and manage risk.
MetaTrader 4 (MT4)
The vast majority of traders will have heard of the infamous MetaTrader platform. Its popularity is one of the reasons there is such a wide range of brokers that now support it – including AvaTrade.
As such, you can use it on your desktop computer, your mobile phone, or your web browser. MT4 promises no lagging due to how light the software is. Nevertheless, MT4 at AvaTrade offers a lot of useful features like pending orders, simplified order execution, multiple charts, trailing stop losses, and much more.
Automated Software
On top of the aforementioned platforms, AvaTrade also provides automated trading software. This means that there is something for everyone.
This includes:
MQL5 Signal Service.

Duplitrade.

RoboX.

API Trading.

Mirror Trader.
We should also note that investors are also able to make full use of auto trading systems through MT4. It is also worth considering the Ava AutoTrader system – which enables algorithmic trading.
Onto forex platforms – there are several APIs (Application Programming Interfaces) you have access to on AvaTrade. They will enable you to forge personalized automated solutions when you are trading forex from the ground up.
AvaTrade Accounts
Generally speaking, there are two types of accounts offered to traders. These are demo accounts and standard. However, there are also a couple of others to mention.
As far as opening a standard account goes, you can open one for just $100 if you use your credit card. If, however, you plan on using a bank transfer, then you are going to need $500 to open your account.
Demo Account
Opening a demo account on AvaTrade will cost you absolutely nothing. Crucially, you will receive $100,000 worth of paper funds to practice with.
We at Learn 2 Trade recommend that this is the best way for you to get used to the broker's platform. It is also a great way to figure out what instruments you are interested in and enables you to refine and cultivate your trading skills.
Professional Accounts
If you open an AvaTrade professional account, you will be offered leverage above and beyond ESMA limits. This can be anywhere up to 1:400 of FX pairs, and up to 1:25 on specific cryptocurrencies.
There are three types of criteria needed to be open an 'Ava professional' account. You have to meet at least two of them. This includes:
You must have over $500,000 in your financial portfolio: both cash or financial instruments.

At least 10 notably sized transactions in each quarter, for four quarters.

Minimum of one year experience in the financial services area.
Multi-Account Manager – MAM
Next, we have AvaTrade's 'MAM accounts' (Multi Account Manager). This enables pro traders to manage a variety of accounts for clients including:
Access to MT4 orders like limits, close and stops, etc.

Compatible with EA's (Expert Advisors).

Client allocations from 0.01 lots.

Unlimited client account order placements.

Master account block orders.

Automated strategies.

Ability to create several trading sub-groups for different trading strategies.
Islamic Accounts
As well as the standard accounts we have mentioned, AvaTrade also provides 'swap-free' accounts – otherwise called Islamic accounts.
These accounts are intended to accommodate followers of the Islamic faith and are fully in line with the principles of Islamic finance. Because no interest fees will be charged or credited, these accounts are considered halal and respectful of Sharia law.
Islamic accounts are not compatible with cryptocurrency trading, so do bear this in mind. It is also worth noting that the spread for forex pairs is increased on swap-free accounts. Otherwise, AvaTrade would not make any money.
CFD Rollovers at AvaTrade
A CFD rollover essentially allows you to trade CFDs with no interruption. Before your old contract runs out, AvaTrade is going to exchange old contract prices with brand new ones.
In order to be able to do this, your broker is going to have to adapt the cost between your underlying contracts. If you check out the CFD rollover section on the AvaTrade web page, you will be able to look at the impending CFD 'futures' for stocks, indices, bonds, and commodities.
When you are on the CFD rollover page, you will see information such as:
The rollover date.

The present traded contract.

The traded contract coming next.
Do not worry if you are not interested in a CFD rollover. Just make sure that before that rollover date comes you close your position. If you do not, you will pay overnight financing fees.
AvaTrade Orders
AvaTrade enables you to choose between the most well-known order types out there to give you a superior trading experience. Moreover, MT4 provides all of the most popular trades at your fingertips. With that said, the main web-based platform offered by AvaTrade is also comprehensive.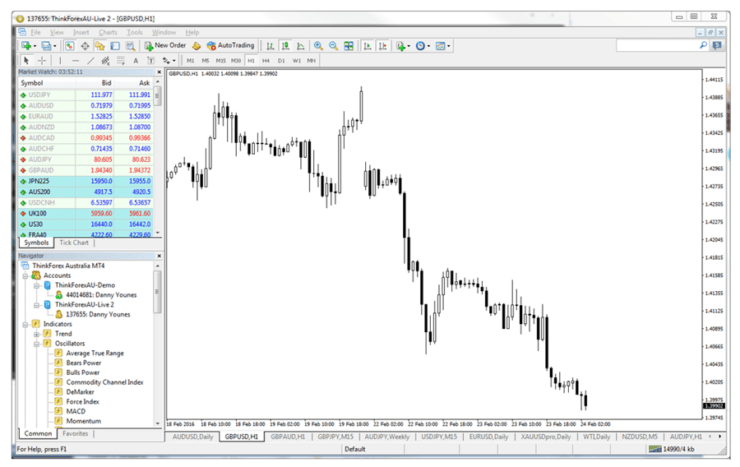 Crucially, as long as the order price you enter has been reached, you can then issue a limit or stop order where the position opened. Or, you can choose to instantly sell or buy at the present market price by placing a market order.
Then you have 'entry orders', which will execute your position at a predecided future price. The position will only go live when the price has been attained. It is also possible for you to use an order which automatically cancels when another order is triggered.
EAs
Expert advisors (EAs) refer to a program that allows you to trade hands-free. This includes MT4's popular automated trading feature. You can either purchase or develop these programs yourself.
Trading Tools Available
There are several trading tools available at your disposal in the 'trading info' section of the website. AvaTrade clients find access to these tools extremely useful. A popular tool is AutoChartist. This uses MT4 and will constantly scan intraday markets to establish trading opportunities.
AutoChartist utilizes its very own recognition engines to seek out the most encouraging trading possibilities. You will also be able to speculate how the price of financial instruments will move. The tool also provides you with:
Key level analysis.

A pattern quality indicator.

Fibonacci pattern recognition.

Chart pattern recognition.
You will also find that AvaTrade provides a rather handy trading position calculator. This is great for evaluating potential costs, losses and profits before you begin to trade.
All you need to do is enter the following information into the position calculator:
The instrument that you want in trading.

The currency your account is in (i.e. USD).

Your language.

Buy or sell (this is your command).

Platform of choice (for example MT4).
AvaTrade also allows you to see the trading conditions of each asset class, such as cryptocurrencies, options, FX, stocks, indices, commodities, ETFs, and bonds.
Each asset will come with data such as:
Country and currency.

Typical spread.

Minimum trade size and minimum nominal trade size.

Margin.

Leverage.

Overnight interest (daily) sell and buy.
Much like with the majority of brokers, AvaTrade has a great economic calendar. This is going to inform you of the name, date, and time of an important event as well as the forecasted result.
In relation to the economic calendar, AvaTrade has 'earnings releases'. This tells you when big companies are likely to announce their earnings. Of course, this is going to be important as it tends to affect the respective firm's stock price.
Educational Resources
If you are looking for a variety of educational resources so that you can learn some new skills, or just add to the skills you already have, AvaTrade will not disappoint.
AvaTrade offers clients an extensive range of educational sections on trading tutorials, forex e-books, breakdowns of economic indicators, and even a variety of video tutorials on trading.
When you break down each section, there is a diverse amount of resources to take advantage of.
Under the 'trading for beginners' section alone you will see:
Comparisons of trading platforms.

Copy-trading.

Currency trading.

Leverage.

Moving average forex strategy.

Online trading psychology.

Reading trading charts.

Short selling.

Trading budgets.

Trading online.

Trading stocks.

Trading strategies.
There are more in this section, and many more under the subsequent sections to help you to hone in on your skills.
Within the educational section 'trading info', you will see an in-depth section on analysis. This is a good way of learning about technical analysis and fundamental analysis – which of course is a big part of being a successful trader.
AvaTrade explains each analysis in detail, before comparing them and informing you which type of analysis you should use. If you do not know where to begin, AvaTrade will give you step-by-step instructions on how to do that.
The technical analysis section has explanations of each type of trend you should be looking out for as well as a full description of each.
AvaTrade Leverage
At AvaTrade, the UK and European retail traders are capped by the leverage limits imposed by ESMA
Major currency pairs: Leverage cap 30:1.
Gold, non-major currency pairs and major indices: Leverage cap 20:1.
Non-gold commodities and non-major equity indices: Leverage cap 10:1.
Other reference values and individual equities: Leverage cap 5:1.
Cryptocurrencies: Leverage cap 2:1.
As noted earlier, professional and non-UK/EU traders are likely to get significantly higher limits. This can be as high as 1:400 at AvaTrade, which is huge.
Using leverage with CFD trading is not recommended if you are a newbie to trading. Therefore, having a good understanding of how the markets work and doing your homework before you start is of utmost importance to your success at AvaTrade.
Competitive Spreads at AvaTrade
In the majority of cases, AvaTrade does not charge you any commissions. Instead, they have to make their profit from the spread. AvaTrade's spreads are thought to be very reasonable as it is, but they are continuously striving to reduce this even further.
For example, AvaTrade recently announced that spreads on crypto trades have been reduced by 50%. Ultimately, when brokers like AvaTrade become more assured in market liquidity, they are able to be more generous with spreads for their clients.
AvaTrade Fees Applicable
AvaTrade does offer very competitive spreads, in part thanks to it being a market maker broker. Broadly speaking, there are no commission fees for trades. As we said earlier, the brokers instead make a profit through spreads.
Inactivity fees are another thing to consider. If you only plan on trading once in a blue moon, it is important to remember that if you do not use your account for 3 full months AvaTrade is going to charge you an 'inactivity fee'. This amounts to 50 units.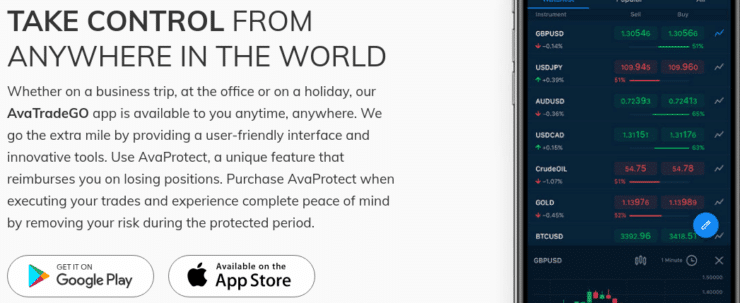 This will be charged for each individual period of inactivity and will always be charged in whatever currency the account is in (GBP, EUR, or USD).
For those of you that plan to trade larger volumes, AvaTrade offers several benefits. For example, AvaSelect is a reward program for VIP traders. If you are a part of this program then you will have access to better trading terms. AvaSelect stipulates deposits of over 100,000 units (GBP, EUR, or AUD) or trades totaling 100 million units in volume.
Opening an Account at AvaTrade
Opening an account on AvaTrade is very easy. The first thing you need to do is go onto the broker's website and fill in the application form. This will require your full name and address, contact details, date of birth, and national tax number.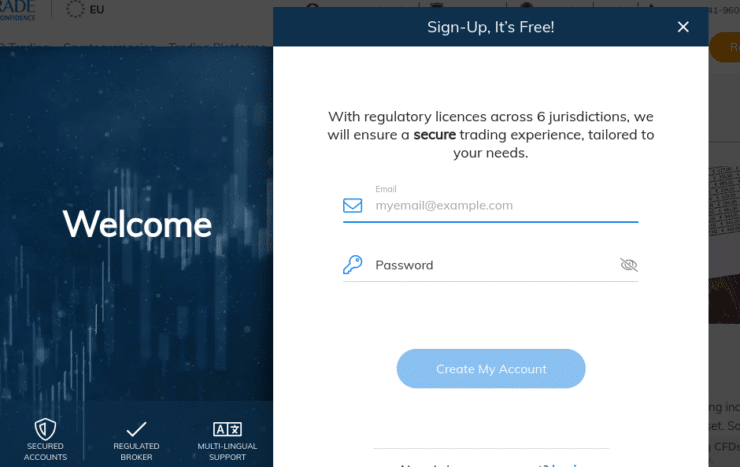 You will then need to verify your identity. This is done by sending AvaTrade a copy of your passport or driving licence. Then you will need to submit your proof of address, which is usually a utility bill or any official letter containing your name and address (within the last 6 months).
Afterward, you will receive confirmation and can deposit funds into your account and begin to trade.
A few things to note are:
Once you have selected your account base currency you cannot change it later on.

If you are looking to open a corporate account, just note that you will also need to provide things like; shareholders register, certificate of incorporation, and memorandum.
As we touched on earlier, AvaTrade will not accept clients from the United States. The reason being, they are not regulated in that country so cannot offer a service.
AvaTrade Deposits
On AvaTrade there is a good selection of deposit options for you to choose from.
This includes:
Credit cards such as Mastercard, and Visa.

Bank transfer.
Take note, if you happen to be in the EU or Australia, you cannot pay via any e-wallet options. If you are in Canada, you are not able to make your deposit via credit card.
You will also be required to make a colour copy of your card if opting for a debit/credit card. Be sure that your name, expiry date, and the first and last four digits of the card are clear to read. You must include both the front and the back of your card, but you should cover the 3 digit security code (CVV) before you send it.
When it comes to how long your deposit is going to take, it does largely depend on the payment method you are using. Debit/credit cards, for example, are instant. With that said, if this is your first deposit you could find it takes 24 hours, mainly due to having to verify your identity.
On the other hand, a bank transfer (wire transfer) can take anywhere up to 7 days. If this is your payment method of choice, we recommend tracking your transfer. You can do this by simply giving AvaTrade your swift code or receipt.
The minimum deposit to open up an AvaTrade account is $100. Having said that, AvaTrade recommends starting with at least 1,000-2,000 of whatever your base currency is.
All you have to do in order to make a deposit on AvaTrade is login, go to the 'deposit' section and select your preferred payment method of choice.
AvaTrade Withdrawals
When it comes to withdrawals on AvaTrade, of course, you need to verify your account first. After account verification, you can find the withdrawal page on the AvaTrade platform and fill out the form. You can usually expect your withdrawal request to be processed within 24 hours.
As is the case with all legitimate brokers, AvaTrade follows strict anti-money laundering regulations. This also means that you need to withdraw your funds using the same payment method you used to deposit your account.
For instance, if you first deposit your account using your debit card, you must also use the same debit card to withdraw. As regards debit and credit cards, before you are able to opt for a different payment method to withdraw funds into, you need to withdraw up to 200% of your deposit to your initial card of choice.
Usually, you will find that your funds will be processed and sent to you within one working day when using e-wallets. In the case of debit and credit cards, your withdrawal can take up to five working days.
Depending on which bank you use, and indeed which country you reside in; bank transfer withdrawal requests may take anywhere up to 10 working days to arrive.
With that said, using the Ava debit MasterCard is considered the quickest way to get your money. You can always apply for one of these after you have signed up.
Customer Support on AvaTrade
Should you need any assistance on AvaTrade, there is a 'live chat' button on the top right-hand side of the website. Slightly to the right of this, there will be a telephone number relative to where you are located.
If you happen to be abroad at your time of need, you can always manually select a different country to get the corresponding phone number.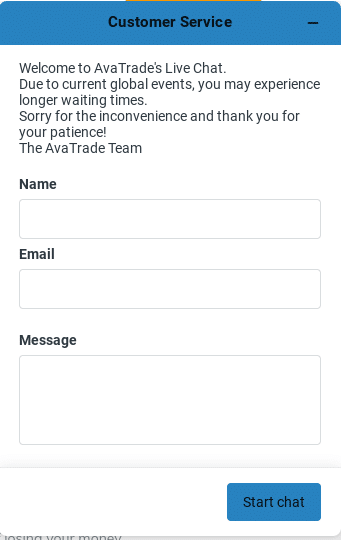 The help center page on AvaTrade is fairly in-depth, with FAQs separated by pockets. Although some traders do report difficulty in finding a link to the FAQs page on the website.
Do AvaTrade Offer Welcome Bonuses?
AvaTrade offers welcome bonuses from time to time. If you have just joined and have not received one, it is advisable to speak to your account manager to see whether you are eligible.
It is usually stipulated that you need to hit a specific trading target within the first 6 months (since you deposited) before you are able to get your hands on the bonus.
The Pros and Cons of AvaTrade
The Pros
A large variety of assets available.
0% commissions.
Competitive spreads.
Spread betting available for UK customers.
Multilingual options.
AvaTrade demo accounts.
Fully regulated and trusted broker.
The Cons
Slow withdrawal times of up to 5 working days on some occasions.
PRO with the information of AvaProtect – which is build for beginners.
US customers are forbidden.
To Conclude
AvaTrade has a great range of instruments for investors to choose from as well as a variety of platforms. This subsequently enables you to select the one which most suits your trading needs.
There are not many online brokers who have tight spreads on crypto trading assets, so this definitely works in AvaTrade's favour. The amount of regulation AvaTrace is covered by globally cannot be a bad thing, either. It's globally regulated.
As always, if you are not an experienced trader but really want to give AvaTrade a go – take full advantage of a demo account before diving right in with real money.
Ultimately, AvaTrade is popular for many reasons. But, one of the broker's standout features is its outstanding reputation for compliance. As such, you can be sure you are trading in a safe and secure online environment.
AvaTrade - Established Broker With Commission-Free Trades

Minimum deposit of just 250 USD to get lifetime access to all the VIP channels
Pay 0% on all CFD instruments
Thousands of CFD assets to trade
Leverage facilities available
Instantly deposit funds with a debit/credit card

71% of retail investor accounts lose money when trading CFDs with this provider.