Service for copy trading. Our Algo automatically opens and closes trades.
The L2T Algo provides highly profitable signals with minimal risk.
24/7 cryptocurrency trading. While you sleep, we trade.
10 minute setup with substantial advantages. The manual is provided with the purchase.
79% Success rate. Our outcomes will excite you.
Up to 70 trades per month. There are more than 5 pairs available.
Monthly subscriptions begin at £58.

When it comes to forex trading, one of the most widely asked questions that followers of the Islamic faith ask is: how do I know if forex trading is halal? If you were wondering the exact same thing, then you've landed on the right page.
Even though in Islam trading is widely thought to be haram, there are still ways in which you can trade whilst remaining true to your faith. Of course, halal is permissible and lawful to the Islamic faith, whereas haram is forbidden. As a result – the question is: Is forex trading halal?
The good news for you is that halal forex trading accounts do exist, and they guarantee no rollover interest or swap fees. Ultimately, this is essential for forex trading to be considered halal.
AvaTrade - Established Broker With Commission-Free Trades

Minimum deposit of just 250 USD to get lifetime access to all the VIP channels
Pay 0% on all CFD instruments
Thousands of CFD assets to trade
Leverage facilities available
Instantly deposit funds with a debit/credit card

71% of retail investor accounts lose money when trading CFDs with this provider.
What is an Islamic Forex Trading Account?
For people who are faithful to the Quran and want to follow the principles of Islamic finance, whilst at the same engaging with the online investment space – there are forex trading halal accounts available. This is also commonly referred to as a swap-free account or halal forex trading account.
Islamic accounts do not pay interest. This is because Sharia law (aka Islamic law) prohibits people of the Islamic faith from earning interest on givings, as well as paying interest.
Any transactions within Islamic finance must be processed with immediate effect, meaning outstanding currency trades have to be moved from one amount to another straight away. Crucially, this also includes any transaction costs.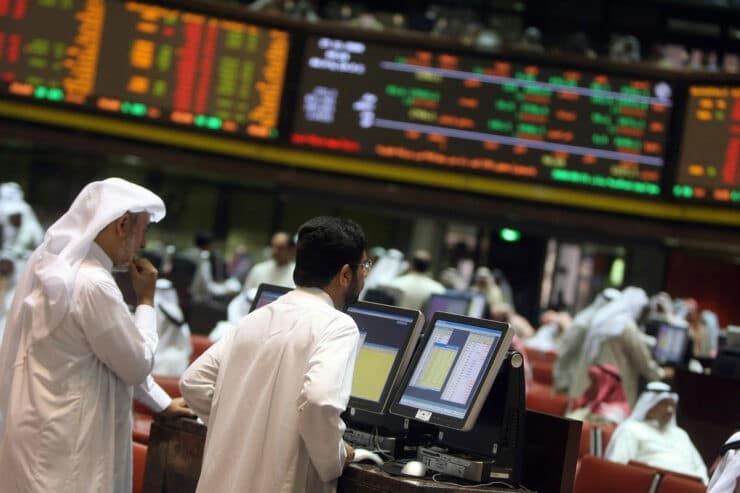 Despite halal forex trading not being a brand new thing, there aren't many swap-free brokers offering clients Islamic trading accounts. But, and as we cover at the end of this guide – we have hand-picked some the best halal forex trading brokers currently active in the market.
Nevertheless, we find that Islamic forex trading accounts are not heavily advertised. This might be because there are fewer clients requesting this type of trading account, and it has to be said, they can be less financially rewarding for the forex trading broker.
The Fundamentals of Forex Trading Halal
Halal forex trading platforms bear a lot of similarities to a conventional forex trading accounts. But, of course, particular features have been adapted to meet the basic principles of Islamic finance.
The four key principles of Islamic finance are as follows:
Forbiddance of gambling.

Benefit and risk distribution.

Forbiddance of receipt or payment of any interest (riba – more on this further down the page).

Trading operation exchanges, without delay.
Islamic accounts were created in order to respect the foundations of Islamic finance and to enable people of the Islamic faith to access the global forex trading scene. This had to be done because the four key principles mentioned above often don't fit into the Western forex trading tradition.
For clients wanting to keep their religious principle apart from any investment opportunities, a forex trading halal account is the way to do so. The basic nature of forex trading can be regarded as halal, as by definition it doesn't actually go against the basic principles of Islamic finance.
Forex Trading – Haram or Halal?
When it comes to forex, commodities, stocks, futures and other popular asset classes, people of the Islamic faith often wonder whether trading is haram or halal. Taking into account the major developments of online trading, and the fact that a quarter of the world is a follower of the Islamic faith, it's no wonder that the subject of the investment markets in Islam is raised more and more.
As such, this section of our 'How to Know if Forex Trading is Halal' guide we are going to explore various points of view on the subject. And hopefully – answering that all-important question – 'is forex trading halal or haram?' By studying the forex market and more importantly, its actions; we are also going to provide you with some tips on which of the financial instruments are allowed to be traded and how to ensure you remain a halal forex trader, whilst following Sharia law.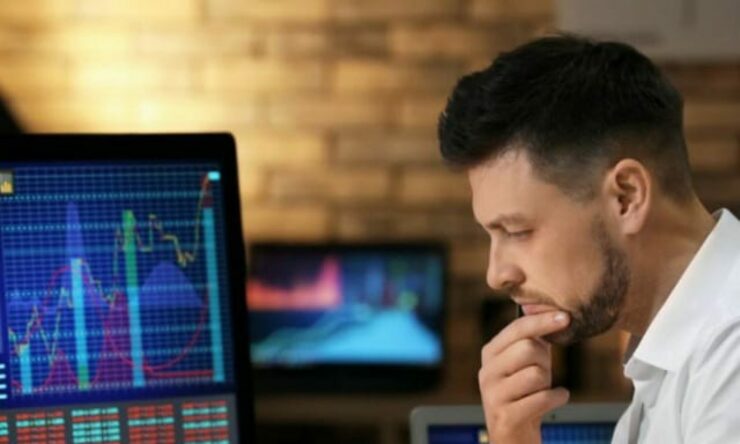 So, forex trading attracts more and more traders on a daily basis and is a great way of potentially making yourself a profit. Of course, followers of the Islamic faith are able to look to better their financial situation (and otherwise), whilst still respecting the foundations of Islamic finance.
Due to the fact, forex trading is essentially the selling and buying of currencies, it might initially appear as though this would be a huge halal investment opportunity. There are of course a few other things to take into consideration. One example of a somewhat grey area in this instance would be if you were to buy the US dollar against the Australian dollar, and then sell it at a later date – this is still very much a halal transaction.
However, in practice, several problems can arise, which we explore in more detail below.
Forex Riba – Islamic Finance
When it comes to the wider ban on receiving interest or paying it, things get a little more complicated for people of the Islamic faith.
Of course, riba in Arabic means 'increase and excess', whilst the English meaning is 'interest'. So for a follower of Islamic faith, riba is widely considered to be prohibited, however, there is much debate over what actually constitutes riba.
In the forex trading market, it is standard practice that after the closing of a trading session, the investor will hold open some positions. It is at this point that the forex broker will charge what's known as a 'swap commission'. This is in correspondence to the interest rate (overnight financing).
The easiest way to explain this process is that the forex broker has essentially given you an indirect loan (by means of leverage), so much like with any loan, the broker (in this case the creditor) will make a profit. It is because of the reasons mentioned above that a conventional forex trading account will definitely be considered as haram – the reason for this is that the operation involves interest rates (overnight financing).
So, is forex trading halal? No, not as soon as interest payments come into the equation. As such, a standard forex trading account is no longer considered halal.
However, by doing away with the swap interest payments, an Islamic trading account is indeed halal.
This is because people of the Islamic faith are able to take out an interest-free loan, with the view of investing in order to make a profit. But, the loan is, of course, paid back interest-free to the creditor. Halal forex trading is not black and white, and so the forex broker might charge the client in other ways, such as charging for commission and other fees (in order to still make a profit).
This is where these fees could be considered camouflaged interest. Having said that, a variety of researchers do endorse this method in order to assist the progress of forex trading.
Hand-in-Hand Forex Trading Halal
Now, with regards to the actual exchange itself, is forex trading halal if it is done 'hand in hand'? Essentially – yes, Islam does permit trading, but it must be done hand in hand. A 'hand in hand' transaction is a deal between a forex broker and a dealer. This trading transaction is usually carried out with immediate effect and is a very straightforward way of trading.
Some people believe that given that the arrangement is between the trader and the broker, it is allowed under the stipulation of it being two different parties, rendering it halal. A board of investigators has also stated that the transaction should occur when the contract has ended. This means that transactions need to be completed in immediate effect. Generally speaking, forex traders execute transactions in a matter of seconds, sometimes less.
When it comes to binary options in forex trading, this is a simple way of making money. But, binary options involves traders predicting a currency pair price movement (changes in the exchange of goods) – and so because of the interest payable or earned with transactions like this – this trade is haram.
Is Forex Trading a Game of Chance – Therefore Haram?
Gambling is of course prohibited in Islam, with any game of chance being banned and considered haram. The question is, is forex trading halal if forex trading isn't considered a game of chance?
To trade, which is essentially selling and buying assets, the main objective of forex trading is to make money from decreasing and increasing asset value. A trader's task is to try and predetermine the fluctuation of an asset's price by studying analysis.
In order for a trader to analyse the forex trading market, it's important to have a good grasp of strategies and concepts. This means that the investment in question is heavily based on a trader's analysis, and is not simply a game of chance – so by all accounts, this is not haram.
Islamic Finance Risk and Reward – Forex Trading Halal
When it comes to shared risk in trading, this is a component which is regulated by principles such as:
Bai bithaman ajil (sale with deferred payment).

Mudarabah (profit sharing).

Bai al inah (sale and repurchase).

Bai muajjjal (credit sale).

Bai salam (full payment in advance).

Murabaha (cost-plus financing).

Musawamah (price paid by the seller is unknown to the trader).
As an investor, you are essentially investing in an asset. If the value of your asset drops in value, you will be faced with a loss
On the other hand, when the value of an asset grows, that is when you would make a profit – meaning both the risky parts and the beneficial parts are the same when conducting business well. When you look at it like this, trading and the Islamic faith are entirely compatible with one another.
Islamic Finance – Can I Purchase Shares?
Purchasing shares is not generally considered to be haram, due to the fact you can just buy a percentage in a company. It is still very important to make sure the company you are purchasing shares in acts within Sharia law.
There are usually two main types of companies in operation, from an Islamic standpoint:
Haram practice activities:

Stock exchanges are considered to be haram if the company in question operates with banks, gambling, alcohol or riba (interest).

Halal practice activities:

Companies operating in practices such as clothing, manufacturing, sea transport, real estate, furniture and supplies are usually considered to be free of haram transactions and practices.
It is considered by some researchers that you are still allowed to invest in shares if the company only sells a small amount of non-halal services and goods. In other words, the company you invest in might have a mix of activities, but most of them are accepted as halal trading.
In this instance, in order to follow Sharia law you must take any profits gained from the haram section of the company, and donate that money to charity. For instance, if 15% of the profits come from the sale of alcohol, 15% of your total profit must be donated to an approved charity.
Forex Trading Halal Accounts – Commissions
One of the things that makes halal forex trading so interesting is that unlike other more conventional trading accounts, there is no swap interest generated at all. As such, this subsequently makes it halal. As we've touched on further up in this guide, the reason for that is that swap interest is generated by a trader who leaves a position open, after the market has closed (overnight), making it haram (because overnight financing fees come in to play).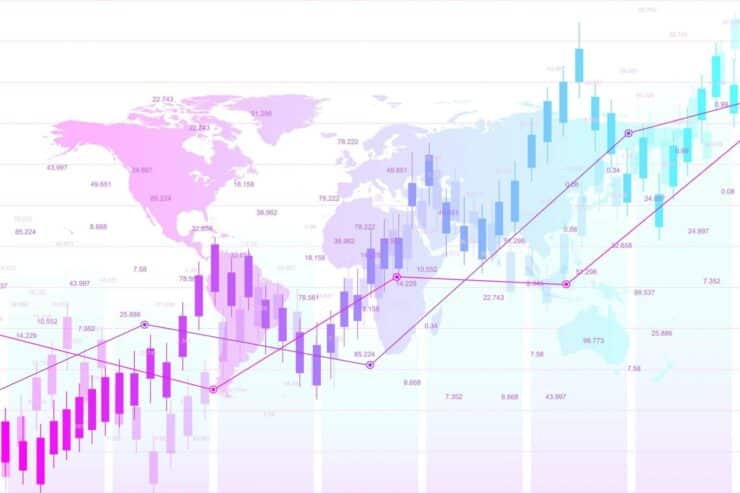 Fortunately, a halal forex trading account removes the interest involved in trading, enabling followers of the Islamic faith to safely trade at a suitable online brokerage firm. But, this still begs the question; how or what do halal forex traders pay in terms of commission?
Well, halal forex traders typically pay the following fees:
Administrative fees.

Commissions.

Margins.
None of the above fees payable by halal forex trading account holders are considered to be riba haram.
MetaTrader – Islamic Accounts
The most commonly used trading platform in the world amongst online CDFs and forex brokers is the MetaTrader platform. The question is, does MetaTrader meet the Islamic criteria?
Due to the fact that MetaTrader is merely a trading platform, it is thought to be halal. MetaTrader is essentially just an interface, a trading tool enabling traders to open orders on the market.
It doesn't matter whether you are using a standard trading account, an Islamic trading account, or a pro account – your orders will be carried out in exactly the same way. The platform will never modify or amend your trading conditions when it comes to investing, and so your broker will be the one to define any changes.
The only thing that is likely to have any sort of impact on you being a haram or halal trader is the forex broker trading account you decide on. In other words, you can avoid interest by selecting an Islamic trading account through your broker.
Islamic Accounts – A How-To On Forex Trading
By now you should feel safe in the knowledge that it is possible for people of the Islamic faith to partake in halal forex trading whilst keeping in line with Islamic finance.
Now we are going to take a look at the three types of trading strategies which you are going to be able to utilize in your halal forex broker account.
Islamic Account – Swing Trading
This is just one of the three main types of trading. Others are scalping and day trading (both of which will be covered next).
The first thing to mention with this one is that if you want to remain respectful to Islamic finance without worrying, you have to specifically work with an Islamic account. This is the only way to avoid paying any interest.
Swing trading is thought to be the least risky of the three investments we've listed, as it involves opening positions for anything from days to weeks. However, a trading account which is swap-free is absolutely crucial in this respect.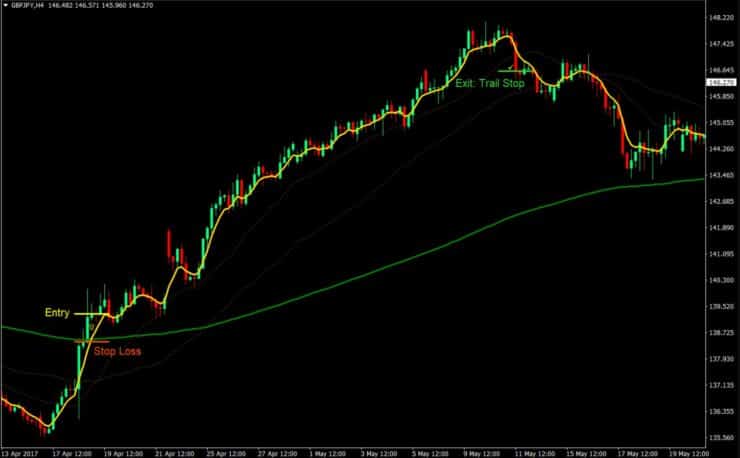 If not, there's always the risk that a trader could open a position at the beginning of the day, with the aim of closing it before the market closes, only to forget. If in this case, you had a standard account, in order to remain respectful to the principles of Islamic finance (namely no interest rates allowed), you would have to let go of any additional financial gain.
If as a trader you have an Islamic account, you will be able to enjoy any advantages arising from this trading opportunity.
Islamic Account – Day Trading
Day trading involves opening positions which will be closed before the end of the trading day (which is when the market closes).
Fortunately, the payment of swap commissions is swerved with day trading. This is because the open positions do not remain at night. The same actually goes for any trading account. Once again, you still need to ensure that you do not keep a day trading position open past standard market hours, as this will incur interest (if you were using a non-halal account).
Islamic Account – Scalping
Scalping is another trading style, much like intraday trading. Scalping involves opening a variety of small positions, and each one will close within minutes, or in some cases seconds. These positions are designed to close at a fast rate (much like intraday trading). This means that there will be no interest rate applied as it opens and closes at such a fast rate.
This also means that an Islamic scalping trader, you are able to use a conventional forex trading account. In other words, an Islamic trading account is not required per-say – but this is on the proviso that no positions remain open overnight.
Much like with intraday trading, if you want to keep your position for a longer amount of time, you will be much better off using an Islamic account in order to avoid paying interest.
The reason for this is that when a position is likely to turn into a long-term position, it will increase the number of potential benefits. this would then mean that you would have no choice but to cut your position before you have to start paying interest.
Halal Forex Trading Accounts – Advantages
One of the great advantages of using a halal forex trading account is that there are zero swap commissions involved. As such, you can be sure that you are forex trading in a halal manner.
With an Islamic account, the immediately noticeable benefit is that there are no swap positions, and of course, this means that you are also able to open long-term positions whilst avoiding the possibility of decreasing your profits as a result of swap commissions.
One of the other notable benefits when it comes to using a halal forex trading account is that you can open a position on a currency pair, and avoid hefty swap costs. Swap costs can be quite high, especially when it comes to exotic currency pairs so avoiding these is a great benefit.
Halal Forex Trading Accounts – Disadvantages
Of course, not having a swap can also be seen as a disadvantage because you won't be able to take full advantage of great interest payments often associated with short positions.
Generally speaking, without interest a non-swap broker will still need to benefit from a profit of some form. So, this will typically come in the form of fixed admin fees. This is also how Islamic banks are still able to make a profit.
Islamic Account – What am I able to Trade?
With so many markets available to trade in, any investor who is also a follower of the Islamic faith might wonder which assets are considered halal and which are haram.
In other words, in order to follow Sharia law when trading via an Islamic trading account, you are going to need to know which assets you are able to invest in to enable you to remain true to your faith.
The good news is that the vast majority of financial markets are considered to be halal, apart from futures and bonds.
Bonds
A fixed interest rate comes into play at the time of issuance and will remain that way throughout the existence of the bond. Depending on the supply and demand in the market, the bond could fluctuate and change. The investment return percentage (calculated from the original bond value) will stay the same as it is fixed.
Due to the fact that bonds are essentially based on interest rates, bonds are considered to be haram. This is because even though – for instance, investing through a CFD means you aren't paid any interest – the deciding factor is that the root of the spread still contains the value of the interest rate.
Futures
As per the delays involved in futures contracts, they are also considered haram. This is down to the fact that the signing of the sale agreement is not done immediately.
Cryptocurrencies
There aren't any specific Islamic cryptocurrencies as far as we know, meaning there aren't any which are especially for Islamic finance. Having said that, they do operate in the same way as standard forex currency pairs.
The fluctuations here depend largely on changes in supply and demand. So, for instance, the value of the US dollar will be quoted against a different currency to make a pair, and this might lead to a rise or drop in value.
In the context of Islamic finance, you are able to consider cryptocurrencies halal. This is due to the fact that cryptocurrencies are not dependant on interest rates (neither indirectly nor directly).
Some other goods which are considered to be halal are raw materials such as products and metals.
How to Open a Halal Forex Trading Account
Here we have put together a simple how-to guide on how to open up a halal forex trading account.
Find a forex trading platform you like the look of, which is able to give you access to an Islamic forex account. (some brokers will take a traditional account and change it into a halal one for you, it is always worth asking).

Provide all relevant documentation needed to identify who you are.

Deposit funds into your trading account.

Once you have funded your trading account you can now apply for your Islamic trading account (operating under Sharia Law).

You can usually expect to receive approval of your account within a day or two. If in doubt, just contact the dedicated customer service team and they will be happy to investigate the delay for you.

You can now begin to trade with a halal forex trading account!
Best Halal Forex Broker Accounts of 2023
Although more and more forex trading platforms are beginning to explore the merits of offering dedicated halal accounts, not all do. As such, finding a forex broker that meets your personal and religious needs can be challenging. After all, you also need to look at other factors when choosing an Islamic trading account – such as fees, regulation, payment methods, and supported currency pairs.
To help point you in the right direction, below you will find a selection of halal forex trading accounts that lead the space in 2023.
AvaTrade - Best Islamic Forex Account for MT4 Traders
Although eToro is super-popular with newbie traders, it might not be suitable for those of you that crave sophistication. In other words, AvaTrade is ideal if you have some trading experience under your belt, and you wish to have access to a highly advanced set of tools.
Crucially, the broker offers full support for MT4, so you'll have access to chart reading tools, technical indicators, and market insights. You can even install as forex EA to trade on your behalf, as this is fully compatible with AvaTrade and MT4. The broker is heavily regulated, with heaps of regulatory licenses under its belt.
When it comes to Islamic trading accounts, AvaTrade notes that the specifics are similar to that of a standard account - but with one key difference. That is, there are no interest or special fees charged, meaning its halal accounts are fully congruent with the financial principles of Sharia law.
To get an Islamic account open at AvaTrade, you will need to open a standard account, fund it, and then contact the customer support team. Once reviewed, you should be set up within 1-2 working days. Finally, AvaTrade supports several payment methods, including a debit card and bank wire.
.

MT4 trading platform
Heaps of supported currencies
Takes just 1-2 days to get an Islamic account open
Does not support e-wallets
75% of retail investors lose money when trading CFDs with this provider
Visit Avatrade now
To Conclude
If you've made it this far, you will have a better idea of whether or not forex trading is halal. It worth noting that although not all forex trading brokers provide Islamic accounts. But, some forex brokers will be willing to switch it up and turn a traditional forex trading account into an Islamic forex trading account. If you find a broker willing to do this it can be a very helpful feature.
However, we at Learn 2 Trade would argue that it is best to play it safe. That is to say, we would stick with online brokerage firms that offer dedicated Islamic accounts. As per the pre-vetted brokers we have discussed in this guide, you can be 100% sure that you are trading in-line with the principles of Islam.
AvaTrade - Established Broker With Commission-Free Trades

Minimum deposit of just 250 USD to get lifetime access to all the VIP channels
Pay 0% on all CFD instruments
Thousands of CFD assets to trade
Leverage facilities available
Instantly deposit funds with a debit/credit card

71% of retail investor accounts lose money when trading CFDs with this provider.
FAQ
How do you open an Islamic forex broker account?
In most cases, you will first need to find a broker that offers Islamic accounts. You then need to open a standard account, meet a minimum deposit amount, and then contact customer support asking to have your account changed to an Islamic account. The process is normally completed within 1-2 working days.
What currency pairs can you trade with an Islamic account?
There are no specific currency pairs that are prohibited when trading with an Islamic account. As such, you will have access to majors, minors, and exotics.
How do you fund an Islamic forex account?
Most brokers give you the option of funding your account with a debit card or bank account. Some also offer digital e-wallets like Paypal.
How do brokers make money on an Islamic account?
In most cases, the broker will make money via the spread. The is the difference between the buy and sell price of an asset.
What happens to overnight finance when using an Islamic trading account?
If you are trading via an Islamic account, then no overnight finance will be applied.
What is a swap-free account?
A swap-free account refers to a brokerage platform that will not charge you overnight financing fees for keeping a position open past standard market hours.
Do Islamic forex accounts come with leverage?
Some do, yes. But, the broker must not charge any overnight financing, interest, or fees.