Service for copy trading. Our Algo automatically opens and closes trades.
The L2T Algo provides highly profitable signals with minimal risk.
24/7 cryptocurrency trading. While you sleep, we trade.
10 minute setup with substantial advantages. The manual is provided with the purchase.
79% Success rate. Our outcomes will excite you.
Up to 70 trades per month. There are more than 5 pairs available.
Monthly subscriptions begin at £58.

Just about everyone on planet earth knows what forex trading is. But, with so many account types on offer, knowing where to start can be confusing. We will discuss best forex brokers with micro and mini accounts.
If you are just starting out in the world of currency trading, you might want to consider mini or micro forex account. As the name suggests, this allows you to trade with much smaller amounts.
In other words, you no longer need a large amount of cash to start trading in the forex market, In fact, traders can usually trade for as little as $50.
4 Provider that matches your filters Providers that match your filters
Forex micro accounts deal in small units of 1,000 units, so they are usually the simplest to start with – especially for new traders. Forex mini accounts trade in small amounts too, usually 10,000 units.
If micro or mini forex trading sounds like something you are interested in, then you have come to the right place. We are going to run through everything you need to know about both mini and micro forex accounts, how they work, and how to find a good broker that offers them.
Eightcap - Regulated Platform With Tight Spreads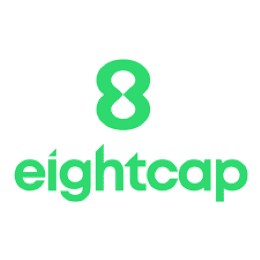 Minimum deposit of just 250 USD to get lifetime access to all the VIP channels
Use our Secure and Encrypted Infrastructure
Spreads from 0.0 pips on Raw Accounts
Trade on the Award-Winning MT4 & MT5 Platforms
Multi-jurisdictional Regulation
No Commission Trading on Standard Accounts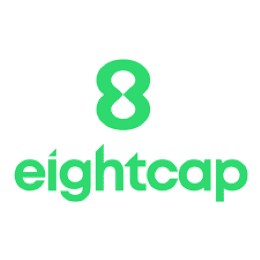 71% of retail investor accounts lose money when trading CFDs with this provider.
Visit eightcap Now
What is a Forex Mini/Micro Account?
Fundamentally, a forex mini account is a forex account that lets investor newbies trade in the market with smaller trading amounts and lot size positions. Trading with a mini or micro account lowers risk and limits possible losses. As you no doubt guessed, the micro account is a smaller sized lot than the mini. More on that in a minute.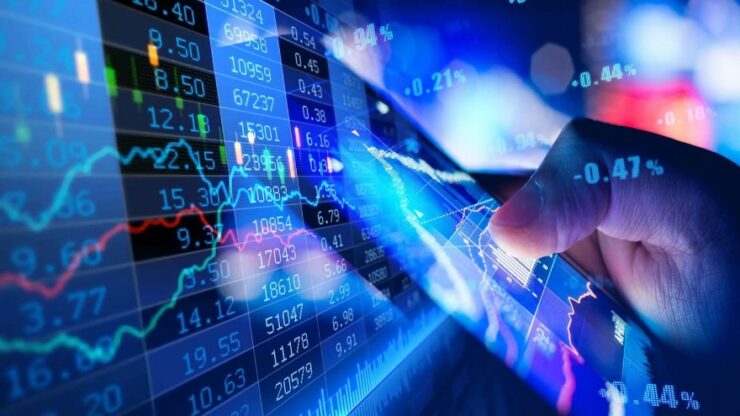 Generally speaking, forex accounts are presented in three different contract sizes: micro, mini and standard:
The micro account allows investors to go into contract sizes of 1,000 base asset units.

In the instance of a mini account, one can trade with 10,000 base units.

Whereas standard contracts work on 100,000 the base currency units.
In the same way, the potential pip (percentage in point) reward, or movement price is lower, at 10 cents for micro and $1 for mini per tick; instead of the standard $10.
Some sites now provide an even smaller 'nano' account, allowing people to trade forex lots of just 100 base units ($0.01).
How do Forex Mini and Micro Accounts Work?
It has to be said that the micro and mini account options primarily attract new or inexperienced investors, due to the smaller size of the contract. This makes sense, as you can trade with little to no chance of a huge loss. This can be really helpful for traders who are still learning how to trade forex.
Typically both micro and mini account holders have the opportunity to enter the same trading tools and markets as standard account holders (charts, analysis, customer support, platforms, etc.).
As we have said, standard forex accounts are regulated at lot trades of 100,000 units. Concurrently, micro account traders must enter orders in multiples of 1,000 units, and mini accounts must enter orders of 10,000 units.
The smaller lot size also enables well-seasoned traders to place more diverse orders, by means of expanding the number of incognito funds over a selection of currency pairs. Furthermore, newbie investors can better manage their risk, due to the smaller bet size.
Forex Mini Accounts and Pips
The foreign exchange market trades currencies with a quoted spread value, for example, EUR/USD 1.200. Every investment is predicting that the currency will shift (with regards to the currency pair relationship). The shift is known as the pip movement.
In the example above, the investor predicts that the base currency (the euro) will go up in value against the quote currency (US dollar in this case). The price of the quotation displays 4 decimal places (.2000). However, when it comes to the Japanese Yen, the rate is shown in 2 decimal places, for example, 123.62.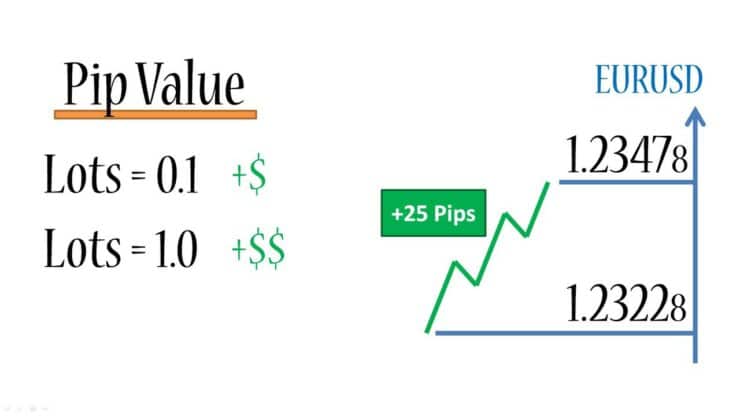 Universally, the forex market measures price shifts by using pips, to the fourth decimal place. The pip represents even the smallest potential change in the price of a currency. Shifts in price are measured in fractions, meaning the amount gained or lost in the trade of a currency pair will usually be insubstantially small. Hence the 100, 1,000, 10,000 and 100,000 quantity stipulations (the minimum block of currency).
As a result, forex brokers account for this by calculating currency units into lot sizes, which also provides investors leverage. The rate of a pip will change based on the currency pairs you are trading and base currency price.
If a forex trading account is using USD – one pip is $0.10 for a micro account, $1 for a mini account, and $10 for a standard account. If for example, the quote currency is the Japanese Yen, the pip will vary in accordance with that rate.
Forex Mini and Micro Account Examples
A standard lot size for a trader is 100,000 units. This means that in order to make a purchase without leverage the investor needs a considerable amount of funds.
For instance, let's say in our earlier example trade of EUR/USD at 1.2000, the euro goes up to 1.2075 by the time the trade closes. The pip in this case is 75 units (1.2000 – 1.2075 = .0075).
Micro forex account: 1,000 x .0075 = $7.50 gains.

Mini forex account: 10,000 x .0075 = $75 gains.

Standard forex account: 100,000 x .0085 = $750 gains.
Next, let's imagine the euro trades goes down to 1.1990, this illustrates a loss of 10 pips.
Micro forex account 1,000 x .0010 = $1 loss.

Mini forex account 10,000 x .0010 = $10 loss.

Standard forex account 100,000 x .0010 = $100 loss.
Customarily brokers tend to offer traders leverage on all forex accounts, primarily to enable investors to take part in higher risk trades with smaller money outlays.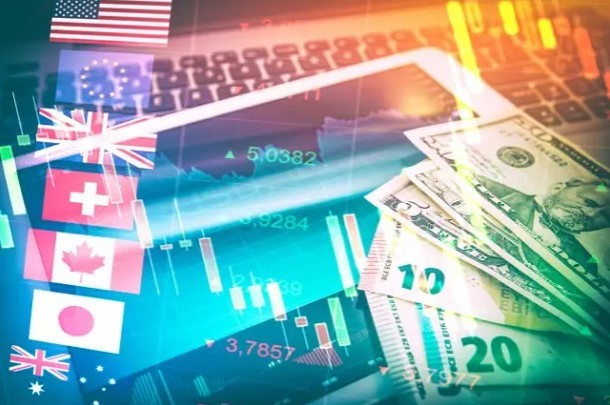 On the subject of leverage, the forex broker will credit the investor enough funds to take a bigger position. In this case, the trader would not ordinarily be able to take that position with the amount in their account.
For instance, a forex broker giving leverage of 100:1 would let an investor with a mini account command a single 100,000 size lot with a cash outlay of 1,000 currency units. Remember, leverage does not only amplify gains, but also losses.
Going back to the example we used above (75 pip gain), that investment of $1,000 would make $750 with 100:1 leverage. So, a 10 pip move in opposition to the trader would cost $1,000. As you can see, this puts your initial expense at a higher risk.
How to Select a Mini or Micro Forex Broker Account
With more and more people choosing to trade in the forex market, the online brokerage scene has become exceedingly competitive. As such, there are now hundreds of companies bidding to provide their brokerage service to the trading community.
Such a huge variety is good news for you as an investor, as it allows you to select a mini or micro forex broker suitable to your trading style. The problem is having so much choice at your fingertips can make it even more difficult to choose the right broker.
With this in mind, we have compiled a list of the most essential considerations when selecting a mini or micro forex broker to suit your needs.
Licence and Regulation
Regulation exists for your protection and is a very important factor in your search for a forex broker. For example, all legitimate UK brokers are legally obliged to possess a trading licence by FCA.
The FCA is vital when it comes to regulating and safeguarding your hard-earned money from fraudulent brokers. They make sure forex brokers are honest, transparent, and managing trades fairly.
When a broker is regulated by a major regulator such as the FCA, ASIC (Australia), or CySEC (Cyprus) – you as an investor can be sure that your privacy and funds are being respected. This also means that you might be part of a trader compensation scheme. As a result, your funds will be segregated and protected.
Deposits and Withdrawal Options
Another consideration is the deposit and withdrawal process. Of course, when signing up to any broker the first port of call is to fund your new trading account.
The vast majority of mini and micro forex brokers will allow traders to deposit money via a traditional bank transfer, albeit, this will not suit everyone. In fact, this method of deposit can sometimes take a few working days to process.
On the contrary, if you are hoping to start trading immediately then the best option is to find a mini/micro broker with options like debit/credit cards and e-wallets such as Skrill, Neteller, and PayPal.
Spreads
Spreads are another important thing to think about. Essentially, it is the contrast between the buy and sells price of any forex currency pair. The number of pips in between those prices determines the spread. As a result, the spread can make a big difference when it comes to your ability to make some gains.
If the spread of GBP/USD was 3 pips, this would mean your investment would need to go up by at least 3 pips in order for you to recover your outlay. As such, the spread is one of the most crucial criteria to look out for when looking for a new micro/mini broker.
Here is an example of the spread just to clarify.
Let's imagine you are trading EUR/USD at your micro/mini broker.

The buy price is 1.2100.

The sell price is 1.2106.

As we said, the spread is illustrated in pips, so you need to take note of the last digits of each of the prices.
In our example, the difference is 6. This means that the spread on EUR/USD equals 6 pips.
Broker Trading Commissions
Since we are discussing the matter of fees, we should talk about trading commissions. No two brokers are the same, so each platform will have different fees (if any).
Whilst some brokers will let traders buy and sell forex pairs without any commission, some will stipulate a percentage for each trade made. When using a reputable forex broker, the chances are you will have to pay a variable rate on each and every trade you make.
For instance:
If the brokerage charges 0.4% in forex trading commission, and you buy €2,000 worth of EUR/USD, you will pay €8 in commission.

Let's say you closed that EUR/USD traded at a value of €2,400 – this would equal €9.60 commission.
Fortunately, most of the mini/micro forex brokers that we recommend charge no trading commissions at all.
Number of Currency Pairs
If you are the kind of trader who prefers to focus on just one of two forex pairs like EUR/USD and GBP/USD, then this might not be as relevant to you.
On the other hand, if you prefer a more diverse forex portfolio and like to trade many different financial assets at once – then the variety on offer is important. Some brokers have a much wider selection than others.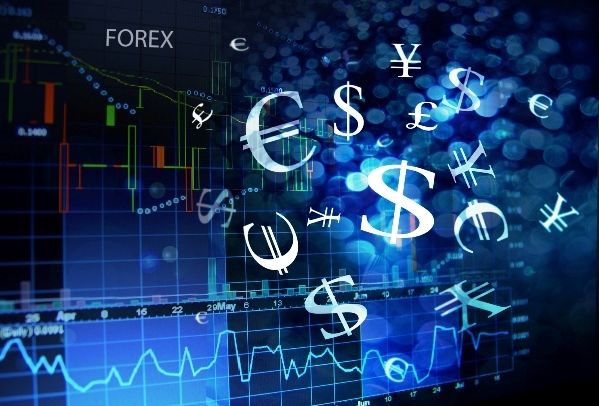 So when you are searching for a suitable micro/mini forex broker, you should find one with a great selection including exotics, minors, and majors. All of this information will be available on the brokerage platform and it can be very helpful to know before fully committing.
Available Trading Tools
Any forex trader knows the importance of being up to date on the latest economical and financial news. In this sometimes volatile space, it is vital to be aware of anything which could affect the forex market.
Specifically, an example of this is the infamous Brexit vote which led to a majority voting to exit the European Union. This had a negative effect on the value of the GBP.
Besides fundamental news analysis, studying historical price trends and data can be just as essential to forex success. You should select a forex broker with a variety of technical indicators on its platform.
Some of the most useful in this respect are:
Ichimoku Kinko Hyo (AKA Ichimoku Cloud).

Average Directional Index (ADX).

Moving Average Convergence Divergence (MACD).

Bollinger Bands.

Relative Strength Index (RSI).

Parabolic Stop and Reverse (SAR).

Stochastic.
Customer Support
The importance of having a good customer support team is often neglected. After all, there might be a time when you are in dire need of support on your micro or mini forex account.
With that in mind, you should choose a broker that offers clients a range of contact channels. The most commonly used forms of contact are telephone, email, contact form, and live chat.
If your forex broker of choice has 24/7 customer service – reflecting the nature of the forex market, then that is a good sign.
Finding a brokerage firm with a heavy presence on social media is the cherry on the cake. This is a great way to read about other traders' experiences as well as catch the latest economic and financial news.
How to Sign up With a Forex Broker
If you have found a forex broker that offers mini and micro accounts, you will need to register before you can begin to trade.
If you have not gotten to the sign-up stage yet, then please skip ahead to our 'Best Forex Brokers with Mini & Micro Accounts 2023'. Here we have given you a helping hand by listing some reputable and trustworthy forex brokers that offer your desired account type.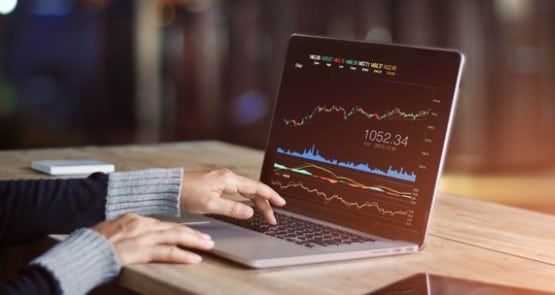 Otherwise, if you have found your own, please find below our 4 step guide on how to sign up to a forex broker.
Step 1: Open an Account
The first thing to do after deciding on a suitable broker is to go to the platform and 'sign up'. To begin with, you will need to provide some basic information. This is standard practice when signing up for most forex broker accounts.
Initially, you need to enter your full name, residential address, date of birth, contact details, and tax status. After this, you will be required to hand over some financial details. Again, having to provide this information is standard practice.
Generally speaking, this will include how much you earn, your employment status, and a net worth estimate. All of this information is to help the broker tailor the correct product for your needs.
Step 2: Prior Trading Experience
As well as your financial standing, brokers need to know what trading experience you have (if any). Forex trading involves using financial instruments so brokers need to assess this information.
The extent of the questions you have to answer will depend on the broker and what kind of investments you plan on making
Step 3: Know Your Customer
Also known as KYC, this is the part where traders need to verify their identity to the broker. This process will be similar at most brokers. It usually involves uploading a copy of your passport or driver's licence. In other cases, a utility bill or bank statement is needed as well.
Step 4: Deposit Funds Into Your Forex Account
As soon as your identity and account have been confirmed by the broker, you can fund your trading account.
As we touched on earlier, different brokers offer different deposit options. And some payment methods might take longer to process than others, so bear that in mind when selecting how you want to deposit.
How we Rate our Forex Brokers
Wondering how we compile our list of the best mini and micro account forex brokers?
Below you will find our strict set of criteria.
Licenced and Regulated – We will never recommend a broker which is not regulated by a tier-one body. This should include a license-issuer like the FCA, ASIC, or CySEC.
Low commissions –

Zero or low commission forex brokers are what we are looking for.

Selection of Technical Indicators –

The more trading tools available at your disposal, the more you will learn.

Multiple Deposit and Withdrawal Options –

The more the merrier.

Tight Spreads –

We want you to make as much money as possible.

Forex Pair Diversity –

Having a wide selection of currency pairs to choose from gives traders the chance to diversify their portfolio

User-Friendly Trading Website –

A clear, concise platform which is easy to navigate makes life easier for traders

Great Customer Support –

A good customer support team is invaluable. You never know when you will find yourself in a fix.
Best Forex Brokers with Mini & Micro Accounts 2023
So, now you know everything there is to know about mini and micro forex trading accounts, you need to find a suitable broker to make it happen.
There are hundreds to choose from in the online forex broker space, so we have put together some of the best forex brokers of 2023 to save you some leg work.
To prevent any confusion, please note that some of the forex brokers on our list do not specifically offer micro or mini forex accounts per-say. But, they do enable you to trade with incredibly low stakes. As such, they are micro/mini accounts in all but name.
1. AVATrade – 2 x $200 Forex Welcome Bonuses
At the moment, the AVATrade platform is offering clients a massive 20% bonus on forex accounts up to $10,000. To get the maximum bonus, you will need to fund your account with $50,000. If you are looking to trade with micro amounts, the minimum deposit at AVATrade is just $100. In any case, your AVATrade account must be verified before the bonus goes into your account.

20% welcome bonus of up to $10,000
Minimum deposit $100
Verify your account before the bonus is credited
75% of retail investors lose money when trading CFDs with this provider
Visit Avatrade now
2. Capital.com – Zero Commissions and Ultra-Low Spreads
Capital.com do not charge any commissions at all and have really tight spreads. The broker offers leverage in line with ESMA guidelines. The broker is also fully regulated by FCA, CySEC, ASIC, and NBRB offers loads of financial assets.
At the time of writing, leverage stands at 1:20 on exotics and minors and 1:30 on all majors. If you reside outside of Europe or are somewhat of an executive customer, chances are you will be offered higher limits. Depositing funds into Capital.com is simple. Best of all, you can start with a deposit as low as 20 $/£. The platform accepts all major payment methods such as e-wallets, credit/debit card, and wire bank transfer.

Zero commissions on all assets
Super-tight spreads
FCA, CySEC, ASIC, and NBRB regulated
Does not offer traditional share dealing
75.26% of retail investor accounts lose money when spread betting and/or trading CFDs with this provider. You should consider whether you can afford to take the high risk of losing your money.
Conclusion
The 'lot' on a forex trade is essential in creating a universal forex trading language amongst traders and brokers alike. If you are a beginner when it comes to trading in the forex market, then using a mini or micro forex account will significantly reduce the risk factor for you.
For well-seasoned forex traders, a mini or micro lot can be a good way to diversify a forex portfolio, a 'minimum risk' practice run if you like.
No matter how experienced you are in the most liquid market in the world, these accounts can help you gain more trading experience with minimal capital required. As with any investment, there will always be a risk with little to no guarantee – so do not make the mistake of expecting huge profits.
Before committing to a broker platform, it might be a good idea to try some demo trading accounts. This is a useful way for traders to get a feel for the brokerage and see whether it is going to work with your trading style.
AvaTrade - Established Broker With Commission-Free Trades

Minimum deposit of just 250 USD to get lifetime access to all the VIP channels
Awarded Best Global MT4 Forex Broker
Pay 0% on all CFD instruments
Thousands of CFD assets to trade
Leverage facilities available
Instantly deposit funds with a debit/credit card

71% of retail investor accounts lose money when trading CFDs with this provider.
FAQs
Is there a difference between a micro forex account and a mini forex account?
Yes. Whilst both allow small trades there is a difference between the two accounts. Put simply, a Micro lot is 1,000 units - meaning that 1 micro lot is $0.10 per pip. Mini lots are 10,000 units, so 1 mini lot is $1 per pip.
Are micro and mini forex accounts good for beginners?
Yes. The low risk and small trades size make micro and mini forex accounts good for inexperienced forex traders.
I found a broker platform I like but there is no mention of a micro account, can I still use this broker?
Probably. Most forex brokers will enable investors to trade with micro and mini forex accounts, but some do not specifically advertise it as so. For example, some will simply reduce your standard account volume to 0,1 pips. There are other ways around it too, such as offering super-low minimum deposits.
How do I know if a forex broker is legitimate?
Any brokerage in the UK is required by law to obtain a trading licence from the regulating body FCA. This will be displayed proudly on legitimate platforms for clients to see. If you are not from the UK, other top-tier regulators include ASIC (Australia) and CySEC (Cyprus).
Read more related Articles:
Forex Trading for Beginners: How to Trade Forex and Find the Best Platform 2023
https://learn2.trade/forex-trading-platforms