Over the past decade, the cryptocurrency industry has been heavily connected to various industries around the world. However, none were as enthusiastic about it as the gaming industry. One of the first examples of this was CryptoKitties, which was an app that exploded on the Ethereum network.
Since then, the crypto industry has seen a lot of development. Due to the emergence of various new technologies, such as DeFi and NFTs, the creation of complex products has increased. One of these is the creation of the digital battle playground known as Battle Infinity.
eToro - Buy and Invest in Assets

Minimum deposit of just 250 USD to get lifetime access to all the VIP channels
Buy over 2,400 stocks at 0% commission
Trade thousands of CFDs
Deposit funds with a debit/credit card, Paypal, or bank transfer
Perfect for newbie traders and heavily regulated

67% of retail investor accounts lose money when trading CFDs with this provider.
Table of Content
A Promising Market
Today, over 2.5 billion people play games in one form or another. Online multiplayers are the preferred genre. Since the pandemic, the number of people using virtual domains to play games has increased. According to estimates, the gaming industry is expected to reach a total of $256 billion by 2025. The rise of the gaming industry is expected to continue with a steady 12% annual growth rate until 2024.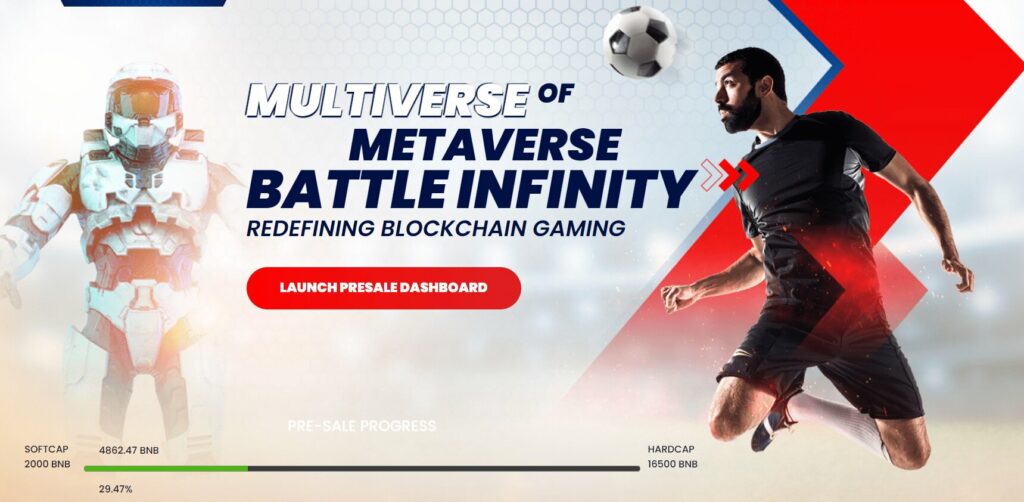 The rapid emergence and growth of the blockchain and crypto gaming industries are two of the most exciting trends in the world of gaming. In 2020, the gaming industry was estimated to have brought in over $321 million in revenue. In 2021, the total market capitalization of gaming tokens grew significantly.
It is difficult to determine exactly how much revenue crypto gaming will generate in 2021, but it is widely believed that it will be around $1 billion. Due to the combined market cap of the top five cryptocurrencies, it is believed that the gaming industry will have a revenue of around $25 billion in 2021.
Traditionally, the economics of video games have been a one-way street. Most of the time, players pay for games and then spend money on in-game items. However, with the emergence of blockchain and crypto gaming, the traditional model is starting to change. Instead of giving players a one-way ticket to the creator, they can earn significant rewards by playing consistently.
Due to the rise of various gaming platforms, such as Axie infinity, the number of people in developing countries who are able to replace their full-time jobs by playing crypto games has increased significantly.
We put in a lot of efforts and spent a lot of money to create a strong concept and a connected gameplay for Battle Infinity. The Battle Infinity ecosystem features six key elements: IBAT Premier League, IBT Battle Market, IBAT Battle Arena, IBT Battle Games, IBT Battle Market, IBAT Battle Arena, and IBAT Battle Stakes. With this system, GameFi enthusiasts can easily swap, stake, and trade coins without leaving the game.
What Is Battle Infinity?
The team behind Battle Infinity has created a blockchain-based NFT P2E Platform. The P2E games within it can be played on almost any modern browser.
Due to the success of the game, it has attracted a huge following as the first NFT-based crypto gaming platform, and is on its way to becoming the hottest and best crypto in 2022.. It allows players to earn various types of virtual currency, such as coins and rare NFTs.
The team behind the game, known as Battle Infinity, has built a solid product that doesn't rely on the hype surrounding the Web 3.0 craze. It's built on a tried-and-true formula of thinking about the product first. The game's core design, its impressive platform, and the team's experience are all reasons why it's a sound investment.
If the game's success continues, it will become one of the most secure and player-friendly marketplaces in the industry.
The goal of the game is to make players feel like they're playing a traditional RPG instead of a digital advertisement. They're expected to explore its world, make a strong character, and have fun with their friends.
Moreover, all the news about Battle Infinity can be found in the Telegram channel.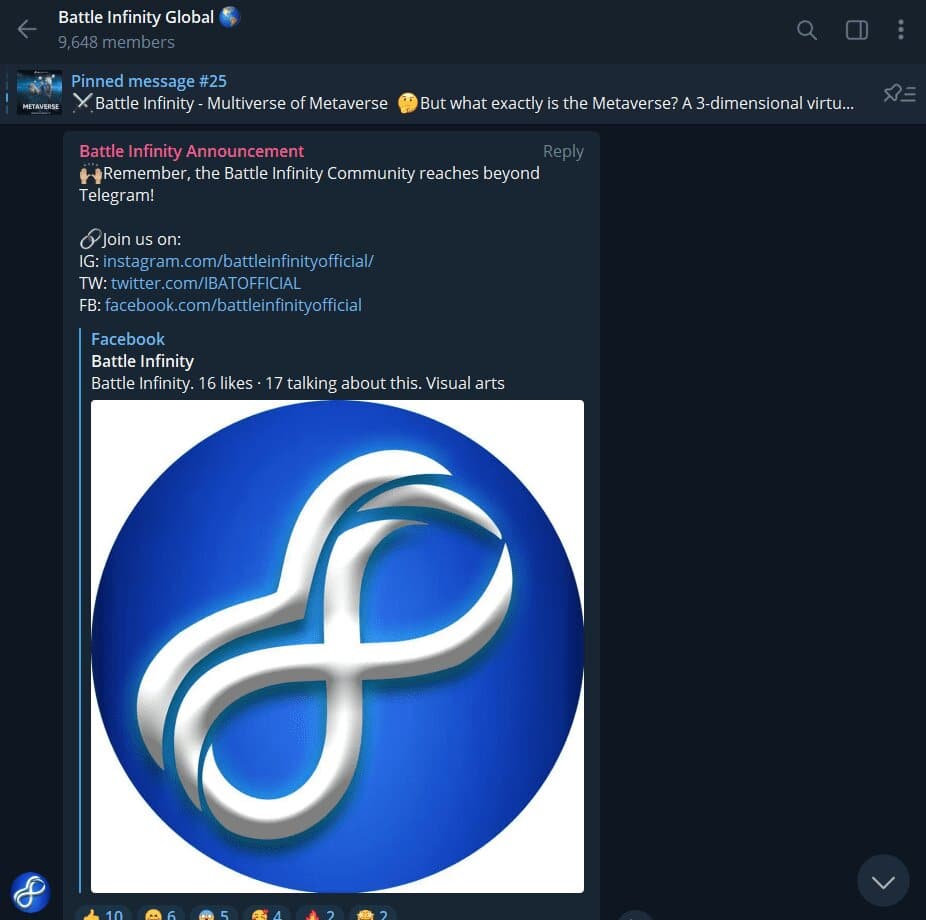 What Is Next for Battle Infinity?
According to the company's roadmap, the project has been incredibly productive in 2021, which has resulted in almost all of its goals being met.
In July 2022, Battle Infinity successfully launched its IBAT token sale, and it has already raised over 3,000 BNB. This is a great opportunity to get in on the action since it's already stolen the show. You can also start looking for Axie Infinity by searching for it on the internet. The supply of BNB is only 10,000, so you should act fast.
The softcap of Battle Infinity's token sale has already been launched. Over $800,000 is currently in the project's treasury. IBAT is an integral part of the game's gameplay, and it supports the project's tokenomic design. Its popularity among play-to-earn and Metaverse enthusiasts can be attributed to its multiple features.
The IBAT token sale is still on-going, and the price of the coin is at $0.0015. The minimum investment amount is around 0.1 Binance Coin.
Since the popularity of IBAT has been growing, it's safe to assume that investors will start adding it to their portfolios soon. If you're planning on investing in 2022, then Battle Infinity is a great choice.
Broker
Benefits
Min Deposit
Score
Visit Broker
Share with other traders!