Invest at least $250 in D2T to gain lifetime access to our VIP Signals
Get early access to Dash 2 Trade's Presale. Buy the D2T token now
Existing community of 70,000+ traders
Unlocks access to the leading crypto trading analysis, signals and trading tools
As featured in CryptoNews.com, FXEmpire.com, FXStreet.com and more
World class development team backed by Quant developers and VC investors
You likely found this page because you're looking to trade from the comfort of your home. Consequently, you need to find a good Australian broker. The platform you choose is going to form an interconnection between you and the financial markets you are interested in.
Irrelevant of whether you are looking for an online platform that focuses on cryptocurrencies, commodities, forex, or stocks – you will find everything you need to know in this Best Brokers Australia 2022 Guide.
In addition to a review of the best brokers in Australia worth your time, we also cover the fundamentals of how to choose a great platform yourself – focusing on metrics like regulation, potential fees, and supported markets.
Table of Content
AvaTrade - Established Broker With Commission-Free Trades

Minimum deposit of just 250 USD to get lifetime access to all the VIP channels
Pay 0% on all CFD instruments
Thousands of CFD assets to trade
Leverage facilities available
Instantly deposit funds with a debit/credit card

71% of retail investor accounts lose money when trading CFDs with this provider.
Best Brokers Australian 2022 – Our Top 5 Picks
There are heaps of metrics to consider when you are on the hunt for the best brokers in Australia. We are going to elaborate on such metrics later.
With that said, a good place to start is to consider regulation, educational content, research materials, and trading tools. Not to mention the often forgotten importance of good customer service. These are all key factors when conducting your own research.
To save you some legwork, we have conducted some practical research of our own and listed below 5 of the best brokers in Australia of 2022
1. AVATrade – Best Australian Broker for MT4/5
Whilst AVATrade sits at number 4 on our list of the best Australian brokers of 2022, it's a heavyweight in the online trading scene nonetheless. For a start, this platform is under the regulation of multiple jurisdictions including Australia, the EU, South Africa, Japan and more.
This heavy regulation of course means that you don't need to worry about shady dealings, so you are able to trade in a secure environment. The vast majority of assets are available as CFDs at AVAtrade. This includes options, stocks, commodities, forex, and more. The broker offers incredibly tight spreads on blue-chip stock and forex CFDs.
Moreover, there is a multitude of alternative trading platforms to choose from - such as the ever-popular MT4 and MT5. Both MetaTrader 4 and 5 Platforms are crowd-pleasers due to the variety of technical indicators on offer. MT4, for instance, includes more than 30 built-in indicators and over 2,000 free of charge custom strategies.
There are also a further 700+ indicators you can pay for, if you want to analyze a particular market with more complexity. At AVATrade, you can also get your hands on a plethora of order types and chart drawing tools. All of the aforementioned features will aid you in making better and more informed decisions.
If you prefer the simple life, you can simply stick to trading via the main AVATrade platform. This might be a good idea for beginners to start with. The broker accepts credit/debit cards, and you can get started for as little as $100.

Attainable deposit of just $100
Regulated by various juresdictions
Plethora of assets avilable to trade
Inactivity fees considered quite expensive
75% of retail investors lose money when trading CFDs with this provider
2. Capital.com – Commission-Free Broker for Beginners (Minimum Deposit Only US$20)
Number 3 on our list of the best brokers in Australia 2022 is Capital.com. This platform is well suited to newbies for various reasons. First of all, you only need to deposit AU$20 to get going. Secondly, the website is very user friendly and free from the complicated jargon sometimes associated with trading platforms.
Furthermore, the broker accepts debit/credit cards and wire transfers. You may also make a deposit using Sofort, Neteller, Skrill, and more. There are thousands of markets and supported assets at Capital.com, which is great for diversification purposes.
It's important to note that much like EightCap, this platform focuses on CFD instruments. Supported CFD markets include forex, cryptocurrencies, indices, and stocks. The fact that they come in the form of CFDs is a bonus, as it means you are able to short-sell and apply leverage.
Capital.com charges no commission at all, no matter what the asset class. The broker also offers tight spreads and transparency. Moreover, if you want to check in on your account on the go - you can download the brokers native trading app. This mobile application is available for Android and iOS users.
When it comes to the safety and integrity of the platform, you can relax. The broker is heavily regulated by well-known bodies such as the FCA, CySEC, ASIC, and NBRB. Additionally, you will find a diverse selection of educational content, including guides and articles covering various trading subjects.

100% commission-free on thousands of assets
Very tight spreads
CySEC,FCA, ASIC, and NBRB regulated
Not advanced enough for seasoned traders
78.77% of retail investors lose money when trading CFDs with this provider
Best Brokers Australia – Types of Platforms
Now that we've listed our top Australian broker picks of 2022, we are going to dive into the plethora of platform types you can access.
Below we have listed some commonly seen Australian broker categories in the online space for your consideration – or inspiration.
Best Brokers Australia for Stocks
If you are searching for the best brokers in Australia for stocks, you won't be short of options. This category of broker tends to enable you to get your hands on shares from a variety of marketplaces.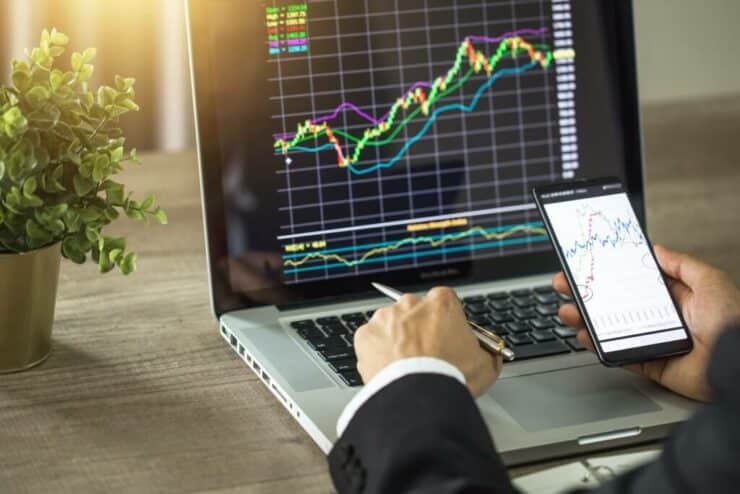 For instance, in Australia, this might be inclusive of shares listed on Sydney Stock Exchange.
In this case, when you have embarked on an investment in your chosen shares – you own them outright. This is good news if you were looking to receive regular dividend payments. This of course depends on whether or not the stock you have shares in offers dividends to investors.
Over at popular broker eToro, you can access 17 exchanges and purchase more than 2,400 stocks. Plus, as we mentioned, this particular broker doesn't charge any share-dealing commissions. Furthermore, the minimum investment is just $50 per stock.
Best Brokers Australia for Forex
Forex is arguably the most actively traded financial market on the planet. In fact, daily trading volumes are said to be almost US$7 trillion.
For those unaware, an FX position involves exchanging one currency for another one. Forex trading consists of trying to correctly predict the value of an exchange rate later down the line, whether that's minutes, hours, days, or weeks.
For instance, let's say you are looking to hypothesize on the Australian dollar rising in value against the US dollar. This would be displayed as AUD/USD, and you would be required to create a buy order.
In contrast, if you strongly believe that AUD will drop in value against the US dollar this would lead to placing a sell order.
In Australia, you will be able to trade a variety of currencies categorized as 'major pairs'. As of April 2021, the leverage on offer will be capped at 1:30.
This means that you can turn an account balance of AU$100 into an AU$3,000 trading position. As such, this leverage should be enough for most people.
Best Brokers Australia for Commodities
If you like the look of the commodities market, you won't struggle to find a decent broker to offer you access to this arena. You might find that this is usually by means of CFDs.
In other words, you can speculate on the price of commodities – and make a profit if you are correct. Crucially, you won't outright own the asset. This cuts out the need to think about the storage and logistics of say – a barrel of oil, or physical holdings of gold.
Each and every online broker in Australia will differ in terms of what commodities are offered. To give you an idea, this tends to be energies like natural gas and Brent crude oil. Most platforms also offer precious metals such as silver and gold.
At eToro, you have access to a wide variety of commodities such as sweet crude oil, wheat, cotton, corn, sugar, cocoa, and more. In terms of metals, eToro offers gold, silver, copper, platinum, copper, and, nickel.
If you have a little experience, you might prefer to trade the aforementioned commodities via 'options' or 'futures' contracts. When it comes to entering the relevant market, these contracts are slightly more advanced.
Alternatively, if you see yourself as more of long-term investor, you should consider trading your chosen asset via an ETF. At eToro, this process is commission-free.
Best Brokers Australia for CFDs
The best brokers in Australia usually offer CFDs – providing you with access to hundreds, if not thousands of financial mediums. As you likely know, a CFD is simply assigned to monitoring the real-world price of a particular asset.
This in turn means there will invariably be a CFD out there to suit your personal trading style. CFDs are offered in the shape of cryptocurrencies, forex, bonds, indices, stocks, bonds, commodities, and more.
Our Best Brokers Australia Guide found that the lion's share of platforms will enable you to trade with tight spreads, whilst not charging a cent in commission.
Notably, many brokers serving Australians offer stock CFDs that still enable you to reap the rewards of dividend payments. This is achievable on account of choosing to 'go long' on the appropriate market, as the dividend is covered by those 'going short'.
Best Brokers Australia for Cryptocurrencies
The cryptocurrency trading/investing scene has gone through the roof in recent months, with just about every Fred Nerk getting involved. Bitcoin, in particular, has since skyrocketed beyond the US$40,000 point.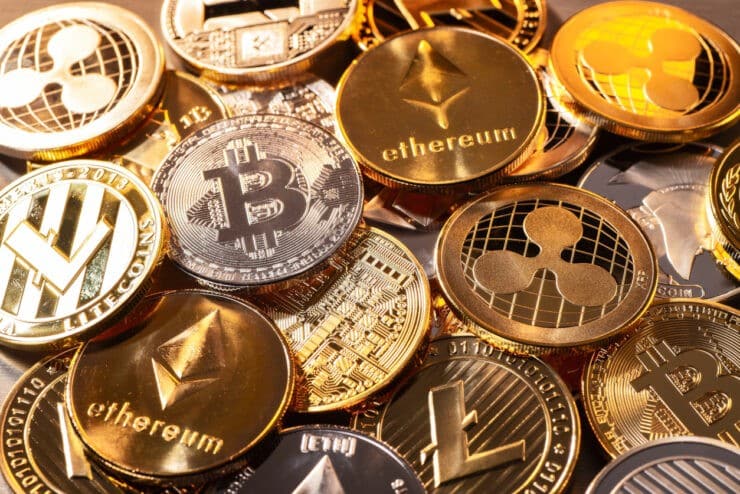 At eToro, you can choose from 16 cryptocurrencies to buy, all 100% commission-free. Furthermore, the minimum investment is a mere $25, meaning you don't have to blow your budget on such a volatile marketplace.
If you would rather trade cryptocurrencies than buy them, it's wise to avoid third-party crypto exchanges. The reason being is that they are often free from regulation and the watchful eye of any authority – such as ASIC.
It has to be said that with some exchanges offering clients as much as 1:500 or even 1:100 leverage – Australian investors have been looking at this option. As we said though, this should be avoided, as regulation should be seen as your safety net against crooks.
How to Find the Best Brokers UK of 2022?
The question of how to find the best brokers in Australia rages on. After all, there are hundreds of online brokers offering their services and access to the markets. This volume of choice only makes it harder to see the wood for the trees.
With this in mind, we have listed below some key metrics to consider when you are looking to find the best brokers in Australia.
Regulation and Safety
We touched on regulation earlier, but this should be high on your list of priorities when electing to find a reliable broker to execute your orders. Much like with any financial venture, it's important to know exactly who you are trusting with your hard-earned dollars.
As we said, unregulated spaces should be given a wide berth. Ergo, one of the first things to look for when researching the best brokers in Australia is a regulatory license.
Some of the biggest organizations tasked with keeping this industry clean and safe are the Australian Securities and Investments Commission (ASIC), the Financial Conduct Authority (FCA), and the Cyprus Securities and Exchange Commission (CySEC).
To wrap up regulation – the best brokers in Australia will hold a license from one of these bodies, at the very least. For instance, eToro is regulated by ASIC, FCA, and CySEC.
Supported Assets
Once you have ticked regulation off your list of broker goals, you can take a look around the platform to see what asset classes will be available to you.
To give you an idea of what asset classes are usually available online, find a list below
ETFs and Mutual Funds

Futures and Options

Forex

Shares

Commodities

Stock CFDs

Cryptocurrencies

Indices
Which broker you choose might come down to your financial goals. For instance, whilst you may find one platform that mainly focuses on forex, others offer every financial asset under the sun.
It has to be said, the best brokers in Australia provide access to a wide range of different markets.
Ownership or CFDs
When doing your homework on the best brokers in Australia, you will see that some offer clients the option of CFDs which are traded – or traditional asset classes that you are able to purchase and own.
To clear the mist, if you are looking to buy ETFs or stocks and own that asset – a commission-free broker is the way forward. The reason being is that you will be able to adopt a 'buy and hold' strategy without the concern about ongoing fees eating away at your profits.
If, on the other hand, you are interested in embarking on more complex trades like short-selling, or want to trade on a margin, then CFDs could be the best option for you. Crucially, you won't be required to take ownership of the underlying asset in question.
Another important thing to remember about CFDs (of any asset class) is that any position you leave open overnight will incur a fee. This fee is called an 'overnight financing fee', or sometimes a 'swap fee'. This fee is unavoidable with CFDs as they are leveraged financial assets.
Trading Platform
It's worth looking into what the platform is like at your chosen brokerage, and what other options are available. For instance, with some brokers, you are able to trade and invest directly through their website.
This saves you from having to download or install software onto your device. In this instance, it's just a case of logging into your account via the website and trading through there.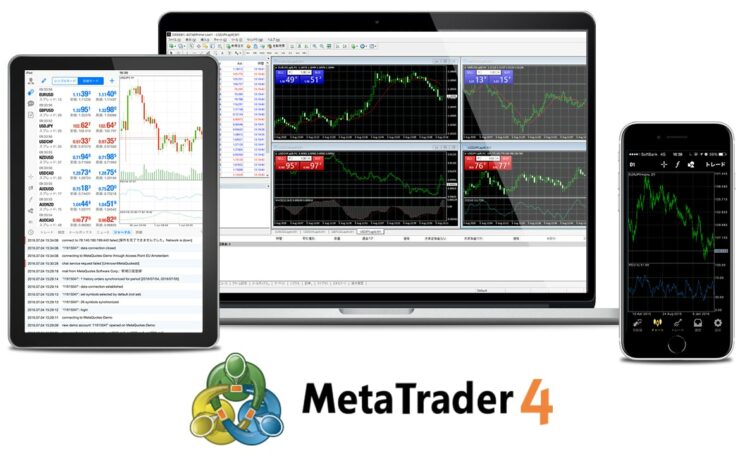 There are online brokers that are compatible with third-party trading platforms such as cTrader, MT4, and MT5. This enables clients to access a plethora of analysis tools, indicators, and educational material. If this sounds like something you might be interested in, you will need to double-check that your chosen broker works with the third-party platform.
In terms of trading platforms, it's also wise to see whether there is a mobile app available. The best brokers in Australia have a native mobile trading application for both Android and iOS. This, of course, means you are able to trade, invest, and deposit funds into your account from the palm of your hand.
Australia Brokerage Fees
The best brokers in Australia offer easy one-click access to the financial markets. This access will come with a fee, which varies by a country mile between platforms.
As such, it's important to remove the blinkers and check out any potential fees expected of you.
With that said, we have listed below the most commonly found fees charged by brokers in Australia, and beyond.
Dealing Fees
When investing in time-honored asset classes such as mutual funds, shares, and ETFs – you will usually be expected to pay a fixed fee, for each and every trade.
For instance, imagine when investing in shares that your chosen platform charges AU$12 per trade

This means that regardless of how much money you invest, you will be charged AU$12

When you decide to cash out your shares, you will again be charged AU$12
Had this trade been done via eToro, you would have saved AU$24. This is because the broker enables you to invest on a commission-free basis, meaning zero share dealing fees.
Trading Commissions
If, on the other hand, you are interested in trading assets like oil, forex, or gold – you will likely be charged a variable commission. This will be calculated as a percentage of your position, against your stake.
For instance, imagine the Australian broker in this scenario charges a variable trading commission of 0.9%

You have a feeling that sweet crude oil will increase in value, so place an AU$1,000 buy order

The 0.9% commission equates to $9

When it's time to close your position, your trade is worth AU$1,300

As such, you pay AU$11.70 (0.9% of AU$1,300)
Yet again, here you would have saved money (AU$20.7) by choosing eToro – as there are no trading commissions.
Spreads
Even the best brokers in Australia charge a spread. In case you are a complete novice and don't know what the spread is – read on.
In layman's terms, the spread is the gap between the buy (bid) price and the sell (ask) price of the asset in question. This is usually illustrated as a percentage, albeit, in forex, the spread is usually expressed as 'pips'.
Crucially, you need your trade to rise by the same value as the spread to break even.
See below for further clarification.
For instance, if the spread is 0.4%, in order to break even you must make gains of 0.4%

Or, if the spread was 3 pips, you would need to make gains of 3 pips to break even
We find that the very best brokers in Australia are transparent when it comes to spreads. However, you can always calculate it yourself by dividing the buy price into the sell price.
Deposits and Withdrawals
Before you can invest your hard-earned dollars into the asset of your choice, you will need to deposit funds into your account. On the one hand, there are platforms that require you to manually do a traditional bank transfer.
As you likely know, a bank transfer is one of the slowest payment methods to process. Therefore, it can delay your ability to buy or sell by up to a week!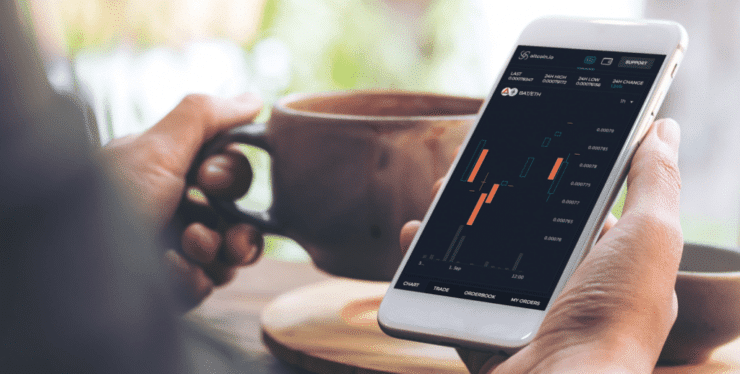 The best brokers in Australia will accept a variety of different fast and convenient payment types. eToro, for example, is compatible with credit/debit cards, as well as popular e-wallets like Skrill, PayPal, and Neteller. Not to mention 'pay later' solution Klarna.
In terms of fees, it's important to be mindful that some brokers charge clients to deposit and/or withdraw money. As such you should always check the fee table and terms and conditions before signing up to any platform. Ideally, you will be looking for low fees and a withdrawal processing time of no more than 2 days.
Tools for Beginners
Some brokers in the space offer a back to basics service and will only enable you to trade or invest in the specific asset you have chosen. If you are highly experienced and are happy to sign up with such a platform – that's fine.
However, if you are brand new to the online broker space this isn't likely to be sufficient enough for you in terms of variety. After all, it's better not to put all of your investment eggs in one basket.
The best brokers in Australia are able to offer a few or all of the following tools.
Educational Tools
If you are brand new to the world of trading and investing, then finding a platform with educational material can be invaluable. The content on offer is often video lessons, trading simulators, and online courses.
Other specific educational content can include regular webinars, guides aimed at a particular asset class, explainers for technical analysis, and lessons on spreads.
Automated Trading
There are many Australians that put off investing in the financial markets because they find it overwhelming. You might be new, or just lack the time to learn the ins and outs of the space.
Either way, you might want to try a passive way of entering the market you are interested in. The best brokers in Australia have some sort of automated trading service to offer to clients who fall into either camp.
A great example of a passive trading tool is the 'Copy Trading' feature offered by eToro. This enables you to copy the movements of a pro-investor, meaning if that person buys shares in Netflix, this is mirrored in your own portfolio. If the pro-investor buys shares in Amazon – this will be reflected in your portfolio, and so on.
This feature is automated, meaning you don't have to do anything to make it happen. Having said that, you can still decide what happens with your own portfolio as you can remove or add assets whenever you see fit.
Another popular tool is 'CopyPortfolios'. This is also offered at eToro and you can choose from a plethora of different strategies. Put simply, CopyPortfolios are looked after by the in-house team at eToro – meaning they are professionally managed. You can pick all sorts of assets from cryptocurrencies to stocks, and most things in between. This is another entirely passive way to invest.
Tools for Experienced Traders
We've mentioned a plethora of beginner-friendly tools. However, for the more experienced of you, there are other options.
In particular, if you are embarking on a swing trading or day trading journey, technical analysis is a fundamental part of the decision making process.
The best brokers in Australia offer the following tools and features:
Chart drawing tools that enable you to embark on more in-depth analysis

Trading indicators, for example – market sentiment, price trends

A good variety of technical indicators such as the MACD, exponential moving averages, and the RSI

Compatible with automated trading robots

Customizable trading screens – for instance, custom watchlists and various charts
Our Best Brokers Australia Guide found that popular platform EightCap not only works well with MT4, but also ticks a lot of the above metrics.
Customer Service
Good customer service should never be taken lightly when looking for a good platform. After all, it is an integral part of your client experience.
The best brokers in Australia offer clients a variety of options, most importantly 'live chat'. This is one of the most instantaneous forms of contact and saves you waiting days for an email response.
Some people prefer to speak to someone in person. If you prefer that kind of service, make sure your broker of choice provides telephone support. The vast majority of brokers will offer clients 24/5 customer support, in line with the opening of the traditional financial markets.
How to get Started With the Best Brokers Australia Today
As you have reached this point in our 'Best Brokers Australia Guide', you should now feel confident enough to get out there and find a platform suitable for your needs.
As we have talked about, Capital.com is the best all-rounder – considering everything from how user-friendly the platform is, to its rigorous regulation, low fees, and the plethora of available markets.
As such, we are going to finish up by running through a simple 4-step sign-up process at our number 1 rated platform Capital.com.
Step 1: Open an Account
First, head over to the Capital.com website. Look for the 'join now' button and enter some simple details about who you are in the appropriate box.
As per KYC rules imposed by regulatory bodies like ASIC -you are going to have to upload a copy of your passport or driver's license as proof of identity. You will also need to upload proof of address, which can be a utility bill or bank account statement.
End to end, the sign-up process with this Australian broker takes less than 10 minutes on average.
Step 2: Make a Deposit
When your account is officially open, you can go ahead and deposit some funds into your new account. This broker stipulates a minimum deposit of US$200 – which is around AU$255.
If you are eager to get started, we recommend using one of the following instant payment types:
Credit Card

Debit Card

Paypal

Neteller

Skrill
You may use your Australian bank account to fund your Capital.com account. However, as we said, this can take several days to arrive.
Step 3: Search for Asset
Now that you've set up and funded your account, you can search for an asset to buy or trade. At Capital.com, this procedure is a walk in the park. – as the website is really easy to navigate, even for a complete novice.
Simply type in the name of the company or asset class into the search box, we chose Amazon for our example – then click on the 'Trade' button.
Step 4: Place Order
After selecting the asset you are interested in, you can elect to set up a trading order.
All you have to do at this stage is place a buy order next to the respective asset. Alternatively, if you feel like the asset will fall in value – don't forget to create a sell order instead.
Once happy, you can enter your stake and hit 'Open Trade' to confirm your safe and commission-free investment at Capital.com.
Best Brokers Australia – The Verdict
Irrelevant to whether you are looking to trade forex, cryptocurrencies, ETFs, or stocks – there is bound to be a respected broker to fulfill your needs.
The key problem is that there are literally hundreds of providers online – some more genuine than others. Sadly, many newbies forget the importance of regulation, often finding out the hard way that some brokers are shady and couldn't care less about the customer experience.
In this guide, we have sorted the wheat from the chaff and listed our best brokers in Australia, as well as key metrics to look out for. This has hopefully helped you feel confident in your search.
Everything considered, we found Capital.com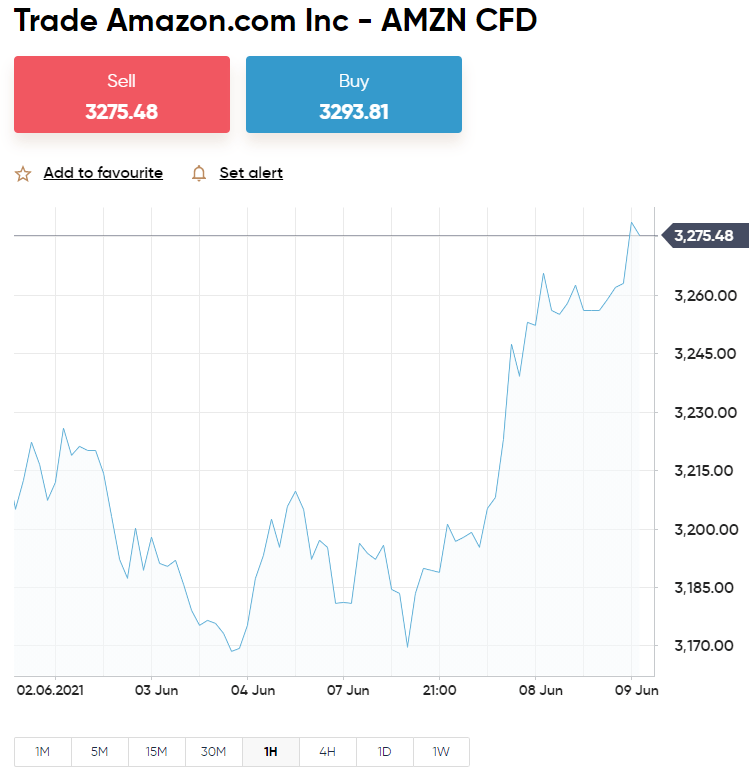 to take the top spot. This ASIC regulated platform is user-friendly and offers access to thousands of different markets. Not only that, but the broker is commission-free, and offers tight spreads.
AvaTrade - Established Broker With Commission-Free Trades

Minimum deposit of just 250 USD to get lifetime access to all the VIP channels
Pay 0% on all CFD instruments
Thousands of CFD assets to trade
Leverage facilities available
Instantly deposit funds with a debit/credit card

71% of retail investor accounts lose money when trading CFDs with this provider.
FAQs
What is the best broker in Australia for stocks?
To invest in stocks in Australia - it's worth giving eToro a look. The broker is regulated by ASIC and offers 2,400 shares across 17 markets. The platform also serves over 13 million clients, offers a 'Copy Trader' feature, and is free from dealing fees.
Are online brokers in Australia safe?
Whilst many brokers in Australia are safe, there are also a lot of sharks in the online space. As such, it's better to stick with a broker regulated by bodies such as ASIC, the FCA, or CySEC.
What is the minimum that you can trade with at an Australian broker?
The minimum deposit required depends on the broker in question. The best brokers in Australia require less than AU$300. At Capital.com, you can deposit as little as $20.
What is the best broker in Australia in 2022?
Our extensive research found that the best broker in Australia is eToro. There is an abundance of markets, the platform is commission-free, and best of all - it is regulated by ASIC.
Do brokers in Australia offer crypto CFDs?
Yes, Australians can legally trade crypto CFDs. However, from April 2021, the amount of leverage you can get on crypto CFDs will be capped to 1:2.