Crypto Signals & Cryptocurrencies like Bitcoin, Ethereum, Ripple, and thousands more now operate in a multi-billion pound industry. Not only can the everyday investor easily buy, sell, and trade digital currencies – but the market has since been opened up to the institutional space.
With that being said, cryptocurrencies are one of the most speculative asset classes in the online investment space. With short-term pricing movements often difficult to predict for the newbie trader, it might be worth considering a cryptocurrency forex signal service.
If you're keen to explore how the phenomenon works  – and how the Learn 2 Trade FREE crypto signal service can help you achieve your investment goals – be sure to read on!
Table of Content
Read Our Trust Pilot Reviews
eToro - Buy and Invest in Assets Commissions-Free

Buy over 2,400 stocks, 16 cryptocurrencies, and 250 ETFs without paying any commissions
Trade thousands of CFDs
Deposit funds with a debit/credit card, e-wallet, or bank account and PayPal
Perfect for newbie traders and heavily regulated

Learn 2 Trade Premium Signals Service

Get 3-5 Premium Signals per day
Signals Cover Forex, Indices, Commodities, and Crypto
Unfettered Access to our VIP Telegram Group
82% Win Success Rate
Average Monthly Gains of 30-40%

What are Cryptocurrency Signals?
Cryptocurrency signals give you access to trading suggestions in real-time. The provider will either base their trading tips on human analysis or through an automated algorithm. Regarding the former, this might be a combination of fundamental and technical analysis.
The latter – and as is the case with Learn 2 Trade, signals are identified by an algorithm – which will have been built from the ground-up by a team of developers. As and when the analyst/algorithm has identified a trading opportunity, members of the signal service will receive the tip via email, SMS, or Telegram.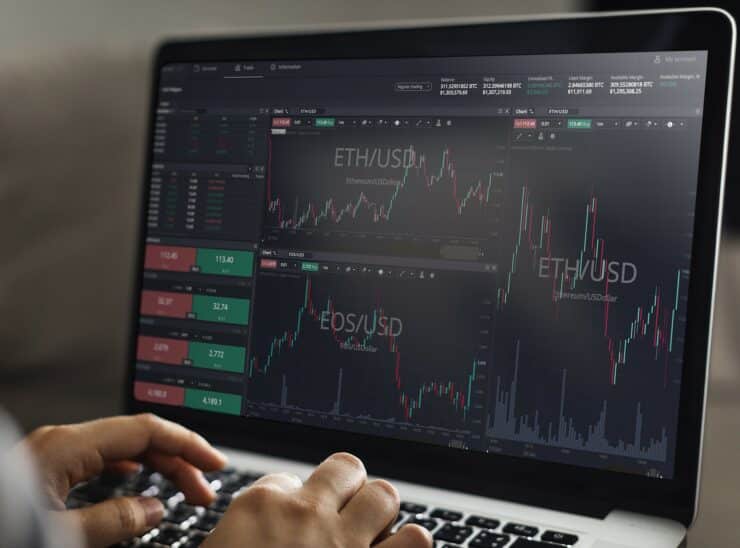 The signal itself will contain a set of data that allows the subscriber to act on the tip through their own brokerage account. This must include all of the relevant entry and exit order prices, as well as the reason for the suggestion.
In order to set the scene, below you will find a real-world example of what a Learn 2 Trade crypto signal alert looks like:
Crypto Pair: BTC/USD
Order: Buy Order
Reason: RSI indicates that BTC is oversold
Entry: $8,950
Stop-Loss: $8,802
Take Profit: $9,340
As you can see from the above, the subscriber has all of the information that they need to head over to their preferred trading platform, and then place the required orders.
Not only does this cover the entry and stop-loss order price, but also the take-profit order price. As such, the subscriber is not required to do anything else once the orders have been placed.
Learn 2 Trade Free Signals Service

Get 3 Free Signals per Week
No Payment or Card Details Needed
Test the Effectiveness of our High-Level Signals
Major, Minor, and Exotic Pairs Covered

How Does the Learn 2 Trade Algorithm Work?
Even though you are not required to understand the underlying technology behind our crypto signals, we at Learn 2 Trade think it is important to at least explain the basics. After all, you need to have a firm grasp of what methods and processes the technology takes before risking your own capital.
What-If Function
The most basic way to think about the technology governing the Learn 2 Trade crypto signal service is to image a classic What-If function. For those unaware, this is a popular function found on programs like Microsoft Excel. As the name suggests, each function will have a 'what' and an 'if'.
What: The 'what' dictates the action that the algorithm should take when the 'if' is triggered.
If: The 'if' is responsible for triggering the 'what' function.
Confused? Well, let's say that the 'what' function is you paying your electricity bill. Before this happens, you need the 'if' to be triggered, which is you actually receiving the bill in the post. In other words, you will not pay the electricity bill until the invoice is received.
This is exactly how the Learn 2 Trade algorithm functions. Only instead of electricity bills, the 'what' and 'if' are based on the key technical indicators.
Technical Indicators
Learn 2 Trade utilizes more than 90+ technical indicators that help the algorithm identify suitable trading opportunities.
This includes the likes of:
Fill Indicator (FILL)
Session Volume (S_VOL)
Parabolic Sar (SAR)
Exponential (EMA)
Ichimoku (ICH)
Keltner Channel (KC)
Moving Average Convergence Divergence (MACD)
As and when a technical indicator identifies a new trend, the algorithm will then assess how to capitalize on this. It does so by looking at historical cryptocurrency trading activity. This ensures that the Learn 2 Trade technology is able to suggest a suitable entry and exit price in the most risk-averse manner.
Receiving a Free Crypto Signal
So now that you have an overview of how the Learn 2 Trade technology works, we now need to explain what happens next. Let's suppose that the system has identified a trading opportunity on BTC/ETH. If you are signed up to our free signal service, you will then receive a notification in our private Telegram group.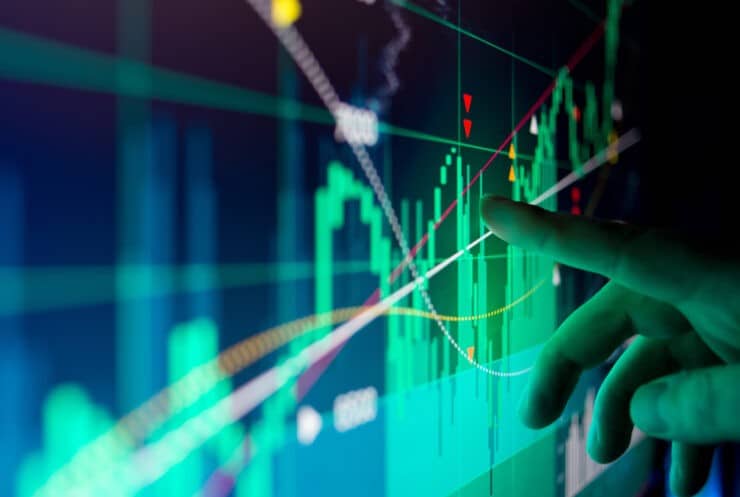 As noted above, you will receive the entry price, take-profit price, stop-loss price, and whether it's a buy or sell order. You will also get a brief explanation of why the signal is being sent.
At this stage, you have two options – which we outline below.
1. Place the Trade Instantly
If you want to trade cryptocurrencies in a passive manner, you can head straight over to your preferred broker or exchange and place the trade. All you need to do is set up a new order, enter in the entry and exit points, and place the trade.
Our signal suggestions might remain live for a number of minutes, hours, or even days. This is why you are best advised to use a low-cost cryptocurrency broker. Moreover, it's best to use a broker that offers real-time notifications.
This will let you know once the trade has been executed, and when the trade has been closed. This will either be because the take-profit or stop-loss price has been triggered.
2. Perform Additional Research
Some of our subscribers here at Learn 2 Trade like to perform their own research once a crypto signal has been received. This allows them to get the best of best worlds.
Firstly, they are not required to perform countless hours of technical analysis across dozens of cryptocurrency pairs. Instead, this is something that the algorithm will do on a 24/7 basis.
However, the subscriber can then choose to perform additional research once the technology has identified the trading opportunity.
Crucially, while they still retain full control of the research process, they are only required to explore credible signals as and when a technical indicator has been triggered. This essentially allows the trader to scan the crypto markets around the clock in a super-efficient manner.
What Cryptocurrencies Does the Signal Service Target?
There really are no limitations when it comes to tradable markets. After all, the underlying what-if function that the algorithm follows is effective across all digital currencies. This includes major fiat-to-crypto pairs such as BTC/USD and ETH/USD.
Additionally, the Learn 2 Trade signal service will also target crypto-to-crypto pairs. This might include the likes of BTC/ETH, ETH/XRP, and ETH/EOS.
Is the Crypto Signal Service Really Free?
In a nutshell – yes, the Learn 2 Trade free crypto signal service can be obtained without paying a single penny. The reason that we do this is because we want our new members to test the service out before making a commitment. Before we get to that, let us explain what the free crypto service actually providers.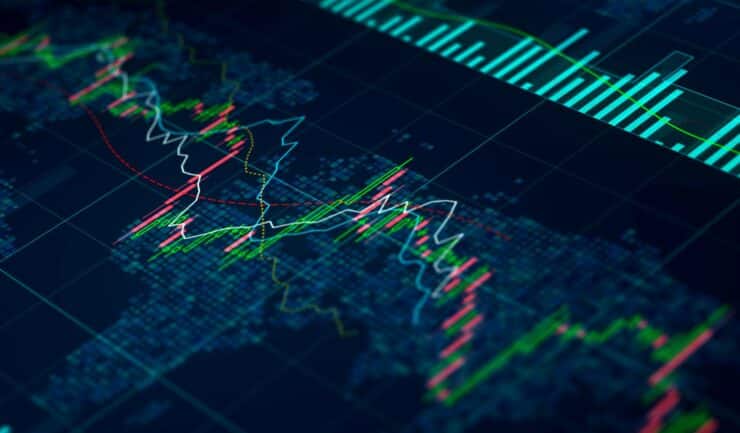 First and foremost, each and every signal that you get comes with the same information that you would receive with the Premium service. That means the relevant entry price, take-profit price, stop-loss price, and buy/sell order. Additionally, you will also receive the reasoning behind the crypto signal.
This is something that you will struggle to find in the online space. By this, we mean that although there are heaps of crypto signal service providers active in the space that offer 'free' suggestions, they will often look like the following:
Pair: XRP/USD
Entry: $0.2265
Order: Buy
Stop-Loss: $0.xx5x
Take-Loss: $0.x3x
As you can see from the above, the free crypto signal gives you the pair (XRP/USD), the order (buy), and the entry price ($0.2265). Great! But, what you will also notice is that the required stop-loss and take-profit prices have been 'greyed out'. As a result, this makes the crypto signal virtually worthless.
Sure, you can get the order placed, but without the risk management safety-net of both the stop and take-profit orders, you are essentially going into the trade blind. Of course, you will need to pay an additional fee to receive this information.
In the case of Learn 2 Trade, our free signals do not grey out any of the information that you need to act on the suggestion in a risk-averse manner.
3 Signals Per Week
So what's the catch? Well, there isn't one. Our free crypto signal service will provide you with three suggestions per week. If you are happy with this, you can remain on the free plan for as long as you see fit.
But, if you decide that our crypto signals are taking your trading endeavours to where they need to be, you have the choice of upgrading to our Premium service, If you do, you will receive three signals per day – five days per week.
How to Test out Signals in a Risk-Free Manner
Our team of developers have dedicated many years designing, building, and tweaking the Learn 2 Trade algorithm. With that in mind, we are proud to boast a win rate of 82%. This is the percentage of crypto signals that result in a profit. In terms of monthly gains, our algorithm averages between 30-40%.
We understand that making claims is easy. The difficult part is backing them up. As a result, we are going to explain how you can test our crypto signals without risking a single penny.
Step 1: Sign up to the Learn 2 Trade Free Signal Service
Your first port of call is to sign up to the Learn 2 Trade free signal service. You do not need to pay anything upfront – nor do you need to provide any payment details. The free service is truly FREE.
Learn 2 Trade Free Signals Service

Get 3 Free Signals per Week
No Payment or Card Details Needed
Test the Effectiveness of our High-Level Signals
Major, Minor, and Exotic Pairs Covered

Step 2: Join the Telegram Free Signal Group
Next, you will need to download the Telegram app to your phone. Once you have registered, you will then need to join the Learn 2 Trade group. This is a group dedicated to the free signal service, which is why you will only reeive three suggestions per week.
Step 3: Join a Broker That Offers a Demo Account
The next stage will require you to join an online broker. Although you should also look at other metrics – such as fees, commissions, spreads, and payments – at this point of the process you need to focus on two things in particular:
A broker that gives you access to cryptocurrency pairs
A broker that offers a demo account facility
Once you have found a suitable broker, you will need to open an account. You will then have access to their demo account facility.
Step 4: Place Crypto Signals
As soon as you receive your first crypto signals from the Learn 2 Trade Telegram group, you will then be required to act on it. You simply need to load up the demo account at your chosen broker and input the entry and exit points that the signal provides.
Once the stop-loss or take-profit price has been triggered – meaning that the position has been closed, input the results of the signal on a spreadsheet. This includes details of the signal, and the ROI (return on investment) in percentage terms.
Step 5: Repeat for 1 Month
You can't judge a crypto signal service after one or two trades. As such, we would advise you to act on all three weekly signals for a period of one month. As you will be inputting the results of each signal on your spreadsheet, you can make an informed decision once your one month trial concludes.
Crucially, the entire process outlined above was achieved without you risking a single penny! Then, if you find that you are happy with the results, you have the option of upgrading to the Premium service. If not, you are more than welcome to stay with the free service for three signals per week!
Benefits of Using Crypto Signals
Still, sitting on the fence as to whether or not you should use a crypto signal service? If so, below we have listed some of the many reasons why we think you might decide to take the plunge.
🥇 24/7 Research
You might be a hugely successful trader that has been making money from the cryptocurrency markets for a number of years. But, you will only have the capacity to spend so many hours researching the technicals. Once you begin to plateau, the effectiveness of your findings is likely to suffer anyway, which is why human traders are extremely limited.
The Learn 2 Trade algorithm does not suffer from fatigue or being over-worked. On the contrary, the underlying technology is merely instructed to follow pre-defined conditions. As such, it can research the global cryptocurrency markets on a 24/7 basis – subsequently ensuring that you never miss a trading opportunity again!
🥇 Trade Multiple Cryptocurrencies
If you've previously come across our educational guides, then you will know first-hand that we always suggest specializing in one or two cryptocurrencies. In doing so, you stand the best chance possible of becoming an expert in a specific niche of the industry.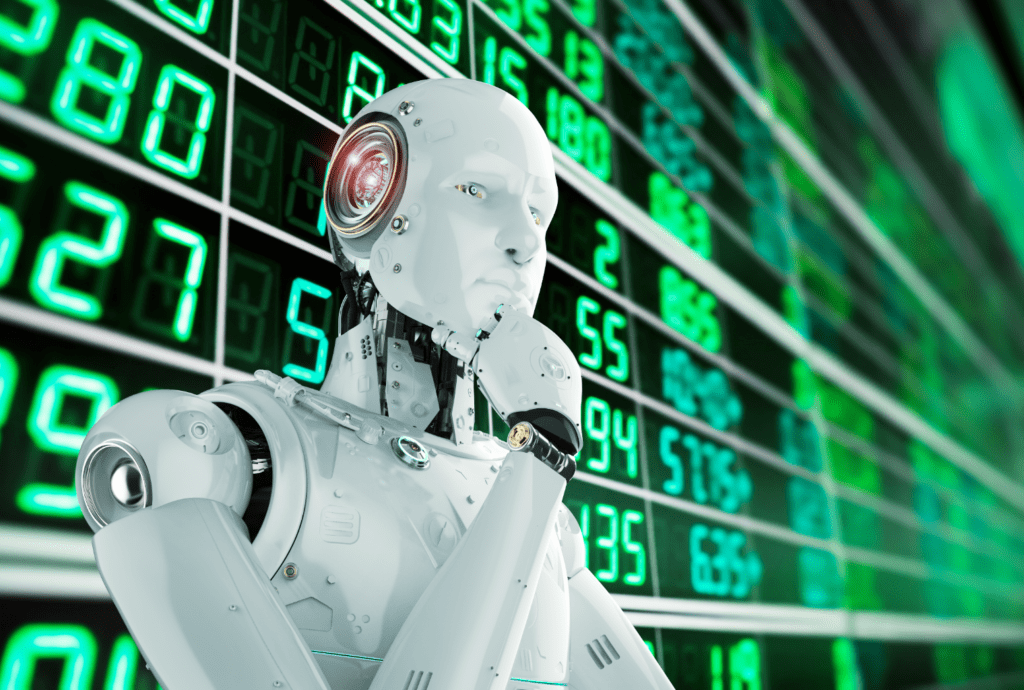 Although this is a highly effective strategy to take as a human trader, this isn't the case with automated algorithms. Instead, the Learn 2 Trade technology has the capacity to analyse dozens of cryptocurrency pairs simultaneously. This allows you to gain exposure to the wider cryptocurrency markets without becoming a 'Jack of All Trades and Master of None'!
🥇 Trade Passively
Not only does cryptocurrency trading require an unprecedented amount of time researching the charts, but you then need to be sat at your device actively monitoring the markets. By signing up for a signal service, the only work that you need to put in is the actual order placing.
That is to say, once you have placed the required entry, stop-loss, and take-profit orders, you don't need to do anything else. This is perfect if you want to gain exposure to the cryptocurrency trading markets but you simply don't have the time.
🥇 No Knowledge Required
It can take many months – if not years to learn the ins and outs of online trading. This is especially the case in the world of cryptocurrencies – not least because the phenomenon is merely a decade old.
With this in mind, crypto signals allow you to actively trade the digital currency space without having an inch of knowledge. Instead, you simply need to wait for a signal to come through, and then place the required orders!
What to Look out for When Choosing a Crypto Signal Provider?
We at Learn 2 Trade are firm believers of consumer choice. Sure, we are super-pleased with what our technology has achieved to date – and can continue to do in the long run, but whether or not you decide to use our signal service is your decision
Crucially, if you do decide to make considerations elsewhere, below we have outlined some of the many factors that you need to look out for before joining a new crypto signals provider.
What Does the 'Free' Service Provide?
Firstly, you need to explore what the free signal service actually provides. More specifically, will the signals give you all of the required entry and exit prices – or do you need to pay money for this? This is a common marketing ploy with 'free' signal providers, so be sure to check this before signing up!
Do you Need to Provide Payment Details?
An additional ploy that we come across is that of a free crypto signals provider that asks you to enter payment details at the point of registration. This is typical with the hope that you will forget to cancel the initial trial once it expires.
When it does, you will find that your debit/credit card or Paypal account has been charged in full. In our opinion, this is nothing short of unsavoury.
What Pairs Does the Service Target?
Once you have crossed-off the fundamentals, you then need to explore the types of pairs that the crypto signals provider will target. For example, will it only be researching fiat-to-crypto pairs, or will it also be analyzing crypto-to-crypto pairs? Either way, you need to ensure that the signals mirror that of your long-term trading goals.
How are the Signals Sent?
The cryptocurrency markets move at a rapid pace, so you will want to ensure that you are notified as soon as the underlying technology identifies a trading opportunity.
The most effective way of doing this is for the provider to send you a real-time alert. In the case of Learn 2 Trade, our signals are sent via Telegram. This means that your phone will sound an alert the very second the signal is posted.
Conclusion
In summary, more and more cryptocurrency traders are turning to signal services. Not only does this include newbie investors – but seasoned traders, too. The overarching reason for this is that cutting-edge technologies now have the capacity to outperform human traders in most areas.
Whether it's the ability to trade on a 24/7 basis or utilize dozens of technical indicators simultaneously – there really is no limit to what the underlying algorithm can do.
With that said, the online space is jam-packed with crypto signal providers that promise unprecedented returns – but rarely does this come to fruition.  This is why we at Learn 2 Trade offer a fully-fledged free crypto service that comes with three suggestions per week.
If you find that the signals work for your long-term trading goals, you then have the option of upgrading to the Premium service – where you will receive three signals per day.
1. Libertex– Best All-Round Trading Platform
Libertex is a trusted online trading platform that offers several asset classes. This includes everything from stock CFDs, indices, commodities, cryptocurrencies, and of course - forex. This authorized broker has been offering online trading services since the late 1990s - subsequently making it a trusted home for investors of all shapes and sizes.
You will have access to leverage facilities on all instruments at Libertex. This stands at 1:30 for retail clients and a huge 1:600 for professional traders. Best of all, Libertex is one of the few online brokers that charges no spreads. This ensures that you are able to trade in a cost-effective environment.
If you're a newbie, you will find the Libertex web trading platform simple and straight forward to use. If you're more of a seasoned trader, you'll be pleased to know that Libertex offers support for MT4. This means that you can perform advanced trades alongside heaps of technical indicators and chart reading tools.
Trade without paying any spreads
MT4 supported
Heaps of payment methods supported
Does not offer traditional shares or ETFs
83% of retail investors lose money when trading CFDs with this provider. Libertex is a trading platform used by Indication Investments Ltd. a Cyprus Investment Firm which is regulated and supervised by the Cyprus Securities and Exchange Commission (CySEC) with CIF Licence number 164/12.