Invest at least $250 in D2T to gain lifetime access to our VIP Signals
Get early access to Dash 2 Trade's Presale. Buy the D2T token now
Existing community of 70,000+ traders
Unlocks access to the leading crypto trading analysis, signals and trading tools
As featured in CryptoNews.com, FXEmpire.com, FXStreet.com and more
World class development team backed by Quant developers and VC investors
In a time not so not ago, you could spend a few hundred dollars on specialist hardware and make a nice bit of profit mining cryptocurrencies. However, with the industry now over-saturated, it's virtually impossible to get a look-in. In this article, we are reviewing Bitcoin cloud mining.
Bitcoin cloud mining Platform
The SHAMINING is engaged in cloud mining provision while using the technology, developed by the experts in IT and cryptocurrencies field. The main product idea is an effective disparate computing resources appliance. We tend to unite investors, including newcomers, on a single platform together. Our customers' trust is based on obvious evidence: they honestly get their income every day.
Invest online from anywhere
Withdraw your money safe and instantly
Control your miners from any device, whether desktop or mobile phone
This is because the mining space is dominated by a small number of players – most of which are based in China. With that being said, you still stand a chance of making ongoing gains through mining by sharing your resources with other investors.
Known as 'cloud mining', there is no requirement to buy any hardware or contribute electricity. Instead, you simply purchase 'hashing power', and you'll receive a share of the profits – proportionate to your investment.
If you're keen to explore whether this is something that meets your long-term investment goals – be sure to read our Free 2023 Guide to The Best Cloud Mining Sites.
Note: Cloud mining is an unregulated sector, so there are heaps of fly-by platforms that have no intentions other than to steal your money. As such, tread with extreme caution prior to signing up.
What is Cloud Mining?
Cloud mining is the process of mining cryptocurrencies like Bitcoin and Ethereum without needing to purchase any hardware. Ordinarily, the hardware required to mine cryptocurrencies on a DIY basis can cost thousands. Moreover, with the underlying blockchain increasing its difficulty levels over time, newly purchased hardware devices soon need to be replaced with even more powerful devices – subsequently making your investment redundant.
You then need to factor in the costs of running your hardware. Not least because you will need to have it operational 24 hours per day to stand a chance of making a profit. As such, powerful mining devices require an obscene amount of electricity to function, which is yet another cost that will eat into your long-term ROI. This is where Bitcoin cloud mining comes into play.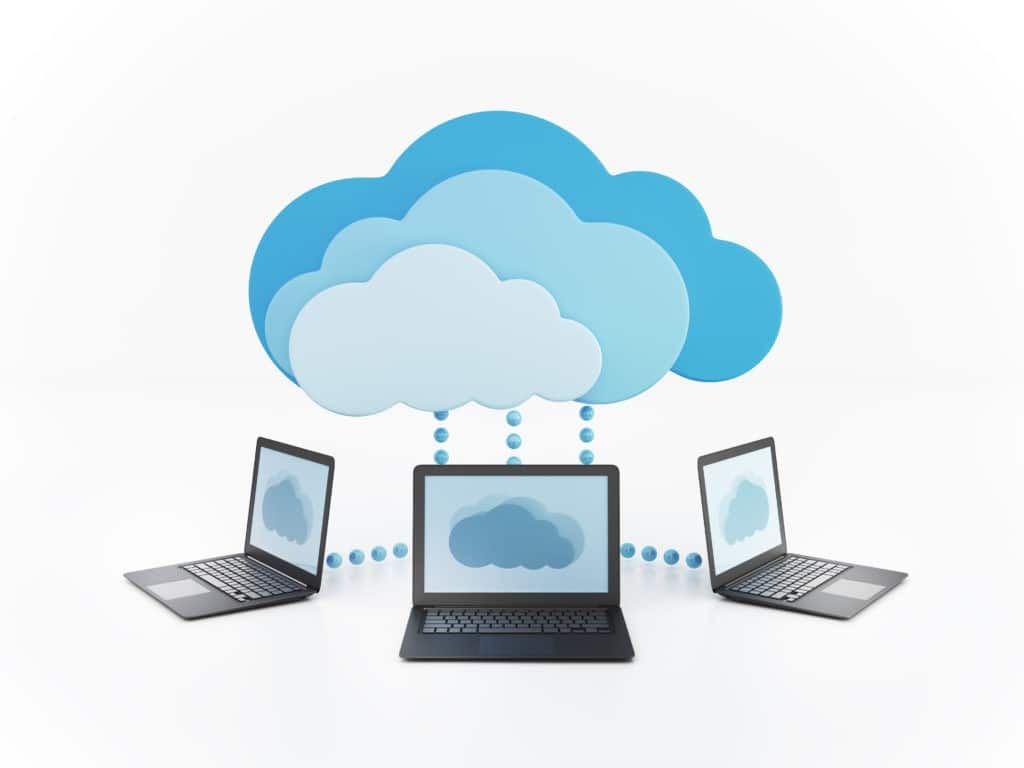 In its most basic form, Bitcoin cloud mining allows you to access the cryptocurrency mining space from the comfort of your own home – without needing to purchase any hardware or consume any electricity. On the contrary, you will be investing funds into a fully-fledged mining operation that already has the required framework to mine successfully.
In doing so, you will receive a share of the mining profits – proportionate to the amount you invest. This allows you to see a return on your investment from day one, as Bitcoin cloud mining platforms typically payout on a daily basis. You'll then have the opportunity to re-invest your profits, meaning that you can benefit from the fruits of compound interest.
However, it is important to stress that the Bitcoin cloud mining space often operates like the Wild West. While there are a number of established and credible platforms out there – many are not. In fact, there have been countless cloud mining platforms that simply disappeared overnight – taking investor funds with them along the way. As such, you need to tread with extreme caution.
What are the Pros and Cons of Cloud Mining?
The Pros
Mine cryptocurrencies without needing any hardware.
No requirement to consume electricity.
Invest as little or as much as you wish.
See a return on your investment from day one.
Choose the cryptocurrency that you wish to cloud mine.
Receive a share of the mining profits proportionate to your investment.
The Cons
Lots of shady cloud mining sites.
Potential gains are super-low.
How Do Cloud Mining Platforms Work?
Before joining a cloud mining platform for the very first time, it's crucial that you have a firm grasp of how the process typically works. As such, we would suggest reviewing the following step-by-step guidelines.
Note: In the cloud mining examples that we give below, we are using simplified numbers and calculations. This is to ensure you understand the process in its entirety.
🥇 Step 1: Choose a Cloud Mining Site
Your first port of call will be to choose a Bitcoin cloud mining site that meets your individual needs. The best way for you to do this is to perform enhanced research on the platform – such as how long the site has been operational and what reviews are like in the public domain.
We've presented some tips on what you need to look out for in a Bitcoin cloud mining site further down in our guide. Alternatively, we also list our top picks for the best cloud mining sites of 2023 towards the end of this page.
🥇 Step 2: Open an Account and Deposit Funds
Once you've chosen a cloud mining platform that you'd like to use, you will then need to open an account. In most cases, you'll only need to provide an email address and choose a username and password. This is because cloud mining sites have no relationship with fiat currencies – so they don't need to to ask you for any personal or financial information.
You'll then need to deposit some funds, with cloud mining sites typically supporting a range of cryptocurrencies to choose from. The process operates much the same way as a third-party cryptocurrency exchange, insofar that you will need to transfer the funds from your private wallet.
You'll need to:
Click on the cryptocurrency you want to deposit into the cloud mining site.
Copy the unique deposit wallet address to your clipboard.
Head over to your private wallet and paste in the address.
Enter the amount you wish to deposit and then transfer the funds.
Your cloud mining site should be credited within 10-20 minutes.
🥇 Step 3: Choose a Cryptocurrency to Mine
Once you've chosen a cloud mining platform that you'd like to use, you will then be able to make an investment. Cloud mining sites usually give you the option of mining a number of different cryptocurrencies, each of which will come with its pros and cons.
For example, while mining Bitcoin offers more stability than other cryptocurrencies in the market, mining a less popular alt-coin potentially offers greater upside potential.
Note: There are a number of factors that you need to consider before choosing which cryptocurrency to mine – such as the minimum hash rate, size of the contract, and the projected yield. We cover this in more detail later.
Once you've found a cryptocurrency that you'd like to cloud mine, you'll need to decide how much you wish to invest. Once you do, you'll have the funds taken from your account balance and the investment process is complete.
🥇 Step 4: Receive Your Share Until Contract Matures
In the vast majority of cases, you will need to invest for a minimum period. Known as the 'Contract Period', this dictates the length of time that you will need to have your initial investment locked up for. This operates in a similar nature to fixed-rate bonds, insofar that you will receive your interest payments throughout the term, and your original deposit amount on the contract maturity date.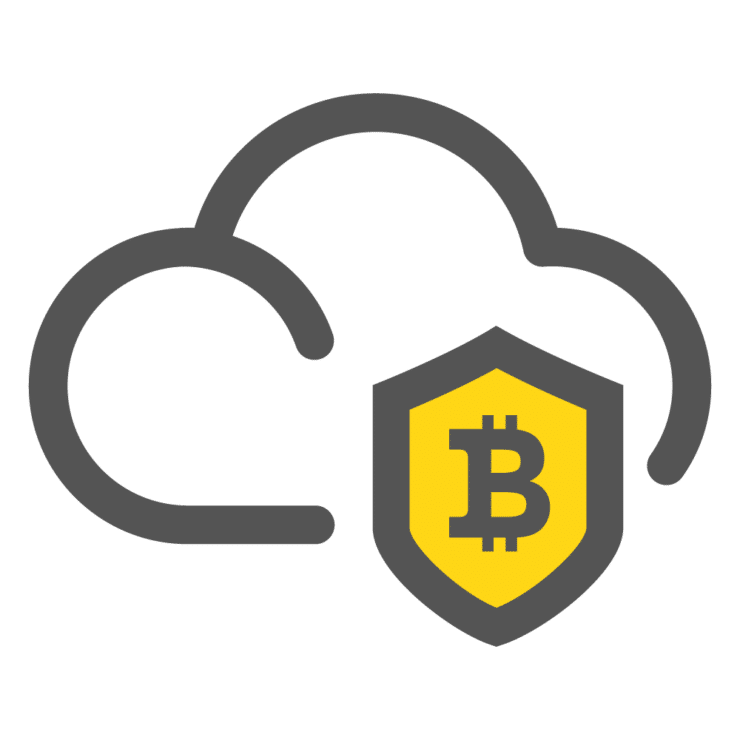 Nevertheless, most cloud mining sites will distribute your share of the mining profits on a daily basis. This will happen each and every day until the contract matures. When it does, you will then receive the principal amount back in full.
For example:
You invest 1 BTC into a Bitcoin cloud mining contract.
The contract is one year.
The cloud mining investment pays 0.0001 BTC per day.
You receive 0.0001 BTC every day for one year.
Once the one year period concludes, you will receive your 1 BTC back.
If possible, it is advisable to re-invest your daily payouts back into another investment. This will allow you to enjoy the effects of compound interest, meaning you'll earn 'interest on the interest' and thus – grow your money much faster.
Choosing Which Cryptocurrency to Mine
So now that you know how cloud mining platforms typically work, you now need to think about the specific cryptocurrency that you wish to mine. This isn't easy, as there is no one-size-fits-all answer to the best coin to mine. Instead, there are heaps of variables that you need to consider.
This includes:
✔️ Short-Term Potential of the Coin
First and foremost, you need to look at how the cryptocurrency in question is performing in the open marketplace. For example, if the coin has been on an upward trajectory for a number of weeks or months, then it might be worth jumping on.
Why? Well, you'll be receiving your cloud mining profits on a daily basis, which will be paid in the cryptocurrency you are mining. As such, the real-world value of the coin will have a direct impact on your overall ROI, especially if you're planning to sell your coins as soon as they are paid.
✔️ Long-Term Potential of the Coin
If you're more interested in the long-term viability of your investment, it might be best to choose a cryptocurrency that you think stands a good chance of increasing in value in the future. In doing so, you'll be keeping hold of your cloud mining profits with the view of selling the coins in a number of years down the line.
Ultimately, if you're confident in the potential of your chosen cryptocurrency, you stand the chance of obtaining coins at a discounted price through cloud mining.
✔️ Competitiveness
During the initial few years of Bitcoin, it was possible to win mining rewards with a basic CPU device. This was because there was virtually no competition between miners, meaning that everyone stood a good chance of winning that all-important block reward. However, as Bitcoin is now a multi-billion pound asset class, the mining space is dominated by a select number of well-resourced rigs.
As such, it might be worth choosing a cryptocurrency that operates in a less competitive mining field. In effect, the less valuable the respective coin is, the more chance your cloud mining operation will have in consistently winning the block reward.
✔️ Projected Yield
Most cloud mining sites will give you a breakdown of the projected payout on your chosen cryptocurrency. This is sometimes expressed as a dollar amount for every KW/s or MH/s. However, this makes it difficult to know exactly how much you're likely to get, so we prefer sites that offer projected yields in percentage terms.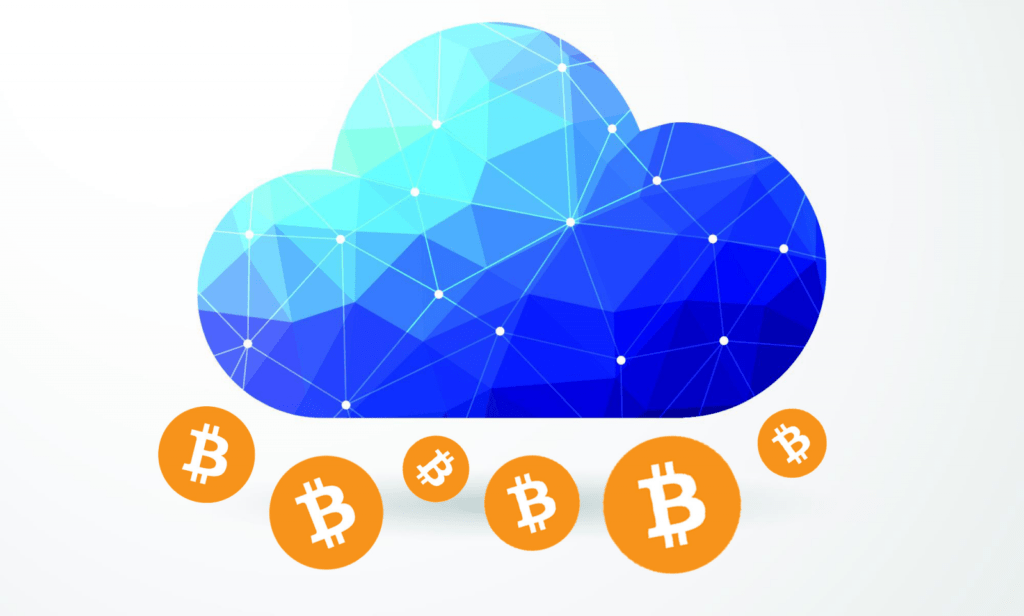 Take note, there is never any guarantee that you will realize the projected yield published by the cloud mining site, as market conditions change on almost a daily basis.
How do I Choose a Cloud Mining Site?
Choosing which platform to use in your quest to profit off of cloud mining is the most difficult part of the process. This is because the industry operates in an unregulated manner, so your money is never 100% safe.
Nevertheless, we've listed some of the main factors that you need to look out for prior to joining a new cloud mining site.
Note: If you don't have the required time to perform your own research, we've listed our top cloud mining platform picks further down.
🥇 Reputation and Track Record
Although cloud mining platforms are not regulated, you still have a plethora of information available to you in the public domain. Firstly, check to see when the cloud mining site was launched. The longer it's been operational – the better.
You should then explore websites like Reddit to assess public perception of the cloud mining provider. If there are consistent complaints from past investors of the site, you should probably avoid it.
🥇 Supported Coins
You also need to consider the type of cryptocurrency that you wish to fund your cloud mining account with. If the platform doesn't support a coin that you currently hold, this means that you will need to go and buy it.
This is likely to increase the cost of your investment when you factor in exchange fees. So assess what coins are supported before opening an account.
🥇 Mining Equipment
Cloud mining platforms are required to have a fully-fledged mining rig set-up that is able to consistently win block rewards. If it doesn't, you won't stand a chance of making any money. At the forefront of this is the hardware devices that the platform owns.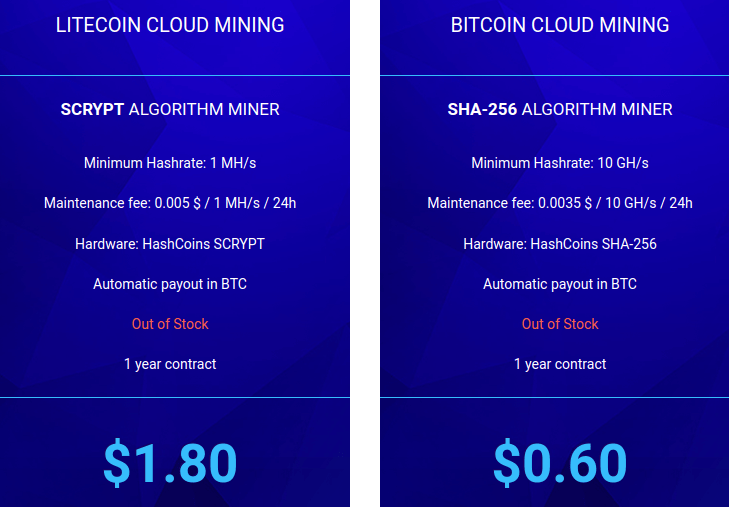 As we noted earlier, miners are often required to constantly upgrade hardware devices as and when the blockchain difficulty level increases. As such, explore the set-up of the cloud mining site in question and crucially – what hardware it owns.
🥇 Location
The location of the cloud mining platform should also play an important role in your decision-making process. For example, you'll want to choose a mining operation that is based in a country with cheap energy prices. This is to ensure your yield is not eaten into by ever-growing electricity consumption.
Similarly, you'll want to choose a cloud mining site that is based in a crypto-friendly location. If it isn't, there is always the chance that the operation is closed down by local authorities.
🥇 Minimum Contract
It is important to assess the minimum contract that your investment will be tied to. For example, if the cloud mining site requires all investors to commit to a one-year contract, this means that your principal investment won't be paid back until the year concludes. This could be problematic if you experienced a short-term cash-flow crisis and need to cash out your investment.
🥇 Fees
Cloud mining companies are in the business of making money. As such, you will need to have a firm grasp of the underlying fee structure. In some cases, you might get charged a variable fee based on the amount of electricity that is consumed. In other cases, the cloud mining site might take a percentage of the amount you receive in gains. For example, the platform might take 10% of your 0.0001 BTC mining reward.
Moreover, you need to assess whether or not the cloud mining platform shares both the block reward and block transaction fees or just the reward. In a lot of cases, platforms will keep the transaction fees that they collected when they won the block reward, meaning you are missing out on additional yield.
Risks of Using a Cloud Mining Site
As is the case with any investment product, you need to have a firm understanding of the underlying risks. After all, cryptocurrencies operate in a highly speculative industry, so there is always the chance that you could lose money.
⚡ Scam Cloud Mining Sites
Although cloud mining is still a reasonably new phenomenon, there have been countless examples of scam websites that have run away with client funds.
While the platform might have initially operated in a legitimate manner, we have seen cases where the cloud mining site simply shuts down overnight, with investors losing everything.
Ultimately, there is no guarantee that this won't happen to you. Not least because of the unregulated and borderless nature of cryptocurrencies.
⚡ Market Conditions
You will be mining cryptocurrencies, so your profits will be paid in cryptocurrencies. As such, in order to realize your gains in pounds and pence, you will need to sell your coins on the open marketplace.
However, if the cryptocurrency markets go through a period of bearishness, you might need to offload your coins at a discounted price.
This could result in a loss, subsequently making the cloud mining investment redundant. In more severe cases, if the respective cryptocurrency project collapses outright, your cloud mining profits could be worthless.
⚡ Locked Into an Unprofitable Contract
Although a cloud mining site might have had prior success in mining a particular cryptocurrency, there is no guarantee that this will always be the case.
For example, if a major mining operation develops a new hardware device that has the capacity to generate more hashing power than anything else in the market, the cloud mining site might no longer be able to compete.
This would be highly problematic if you are locked into a cloud mining contract that you are unable to exit.
Best Cloud Mining Sites 2023
Although we would suggest performing your own research prior to joining a new cloud mining site, we have listed our top picks below. Crucially, make sure the platform is right for your individual needs, and that you understand the risks.
Conclusion
If you've read our guide on Bitcoin cloud mining from start to finish, it is hoped that you now have a firm understanding of how this space works. This should include the factors you need to consider in choosing a cloud mining site, as well as assessing which cryptocurrency to mine.
Most importantly, you are also aware of the many risks of investing in a cloud mining site – such as being locked into an unprofitable contract or operating in a bearish cryptocurrency marketplace.
With that said, cloud mining does offer the potential to make small, albeit consistent, profits. There is no requirement to purchase any expensive hardware devices, nor do you need to worry about electricity consumption. Instead, you simply need to decide which coin you want to mine, how much you want to invest, and that's it.
FAQs
Are there any free cloud mining platforms?
While a number of cloud mining platforms might claim to offer its services on a fee-free basis, it's unlikely to be a legitimate operation. After all, why would the platform go through the trouble of investing heaps of money into a fully-fledged mining rig, only to then offer its cloud mining services for free?
How do I know if a cloud mining site is credible?
Cloud mining sites operate in an unregulated manner, so you need to be really careful with who you sign up with. The best thing you can do is to check how long the platform has been operational, and to review feedback in the public domain from past and current investors.
How much does cloud mining cost?
On the one hand, you won't need to purchase any hardware. So you can invest as little or as much as you like. However, you will need to pay a fee to use a cloud mining site, which will vary from provider-to-provider.
How long are cloud mining contracts?
The minimum contract term offered by cloud mining platforms will vary from site-to-site. While some offer a minimum term of 6 months, others are longer.
Can I exit my cloud mining contract early?
This depends on the terms of the contract. The best cloud mining sites will offer a termination clause that allows you to exit a contract if it remains unprofitable for a certain number of consecutive days.
What cryptocurrencies can I cloud mine?
Cloud mining sites will support cryptocurrencies depending on the hardware they possess. This is because cryptocurrencies will often have their own hashing algorithm, so platforms need to invest in specialized devices. Nevertheless, options include Bitcoin, Ethereum, Bitcoin Cash, Litecoin, and more.
How are cloud mining profits paid?
Cloud mining sites usually distribute profits on a daily basis. This is usually in the same currency that you are cloud mining. For example, if you're mining Ethereum, you'll receive your daily gains in ETH.