Invest at least $250 in D2T to gain lifetime access to our VIP Signals
Get early access to Dash 2 Trade's Presale. Buy the D2T token now
Existing community of 70,000+ traders
Unlocks access to the leading crypto trading analysis, signals and trading tools
As featured in CryptoNews.com, FXEmpire.com, FXStreet.com and more
World class development team backed by Quant developers and VC investors
More people than ever are taking enjoyment from trading from the comforts of home. In order to take part, you must first find a decent broker to provide you with access to the markets you are keen on.
Looking to find the best fixed spread brokers for your next trading endeavors? If so, you have landed on the right page.
In this guide, we run you through the ins and outs of finding the best fixed spread brokers, as well as potential fees, and other important factors to consider.
Table of Content
AvaTrade - Established Broker With Commission-Free Trades

Minimum deposit of just 250 USD to get lifetime access to all the VIP channels
Pay 0% on all CFD instruments
Thousands of CFD assets to trade
Leverage facilities available
Instantly deposit funds with a debit/credit card

71% of retail investor accounts lose money when trading CFDs with this provider.
Best Fixed Spread Brokers 2022 – Our Top 5 Picks
We left no stone unturned when searching for the best fixed spread brokers. Spending countless hours researching and conscientiously scrutinizing various key metrics, such as safety, regulation, fees, and trading tools.
We carefully decided on the top fixed spread broker picks of 2022, and will see a review of each below for your careful consideration.
1. AvaTrade – Highly Regulated Broker With Heaps of Techincal Analysis Tools
AvaTrade is regulated in several jurisdictions, from the UK, Europe, Canada, and Australia - to Japan, Abu Dhabi, and South Africa. As such, this trading platform takes rules and customer care very seriously. In terms of available assets, this platform is packed to the rafters with CFDs - including over 50 forex pairs, cryptocurrencies, bonds, stocks, indices, commodities, options, and ETFs. All of the aforementioned assets can be traded on a completely commission-free basis.
AvaTrade prides itself on offering clients competitive spreads. To give you an indication of what to expect - the spread offered on major FX pairs averages 0.9 pips. Silver comes with an average spread of 0.29%,whereas Apple stocks offer an average spread of 0.13%. The broker has its own proprietary platform 'AvaTradeAct'. There is also 'AvaSocial' which offers tools comparable to eToro's Copy Trader feature.
This app can be used to try out fully automated trading, social trading, and market signals. When it comes to third-party trading platforms, AvaTrade is compatible with the likes of Duplitrade, Zulutrade, MT4 and 5, Mirror Trader, and more. The minimum deposit at AvaTrade is a very reasonable $100, and you can fund your account using a range of deposit types. This includes Mastercard and Visa, as well as e-wallets such as Neteller, Skrill, PayPal, and Webmoney.

Heaps of compatible platforms
Regulated and licensed in several countries
Plethora of commission-free assets to trade
$50 inactivity fee after 3 months no trading
75% of retail investors lose money when trading CFDs with this provider
2. Capital.com – Great for Beginners and Minimum Deposit Just $20
Capital.com is newbie-friendly and offers super competitive spreads. When it comes to the trading platform's regulatory status - there are no concerns. This online broker operates under the watchful eye of the FCA, CySEC, ASIC, and NBRB. There are heaps of assets available via this online broker. In fact, our guide found that there are in excess of 2,000!
This includes forex, commodities, indices, cryptocurrencies, and stocks. In terms of spreads, and just to give you an idea - the average on gold is 0.330, major FX pairs average 0.00006, and Apple stocks come with an average spread of 0.050. Crypto-fiat pair BTC/USD averages a spread of 35.000.
For newbies or anyone who could just do with brushing up on specific aspects of trading - the educational content at Capital.com is impressive. There are guides that help you learn technical analysis and you can also try out the many interactive mini-courses and lessons on particular asset classes.
If you would like to be able to buy and sell from the palm of your hand you can download the Capital.com app for iOS or Android. This online broker accepts debit and credit cards, as well as e-wallets and bank transfers. The trading platform is super easy to navigate no matter whether you are a novice or an old hand. The minimum deposit here is just $20, which is achievable for most trading budgets.

Heaps of commission-free markets to trade
Minimum deposit just $20 with no deposit or withdrawal fees
Holds licences from regulatory bodies FCA, CySEC, ASIC, and NBRB
No fundamental analysis on offer
78.77% of retail investors lose money when trading CFDs with this provider
Fixed Spreads Explained – What to Consider When Choosing a Fixed Spread Broker
When searching high and low for the best fixed spread brokers for your trading style, you will likely realize that there are dozens of providers out there. It seems the more choice there is, the harder it is to tell the legitimate companies from the scammers.
As such, it's important that as well as reading guides like ours, you conduct your own thorough research before signing up.
What are Fixed Spreads?
A spread itself is the gap between the buy price of the asset you are trading and the sell price of the same asset. This exists because there will always be a difference between the price the market is prepared to pay, and the price the market will sell for.
As such, this difference comes in the form of an indirect fee called the spread. A fixed spread does not change according to market conditions.
See an example of a fixed spread below:
Let's say you are trading EUR/GBP with comes with a fixed spread of 1 pip
No matter how much the price of this forex pair fluctuates throughout a trading day – the spread will always be 1 pip
In the above example, you are beginning your forex trade 1 pip in the red. This means that if your position rises in value by 1 pip, you break-even. If your position increases by 5 pips, for example, you have made 4 pips in profit.
Fixed Spreads Vs Variable Spreads
Some traders find fixed spreads easier in terms of calculating potential profits and losses – as you know what you will get.
Other people find variable spreads much more attractive as they might be more favorable in the right market conditions. A variable spread will fluctuate on a second by second basis and will depend on supply and demand as well as other outside forces.
Now that we've explained the difference between the two. Let's take a look at some of the benefits and drawbacks of fixed spreads.
Benefits of Fixed Spreads
As we said, one of the benefits of fixed spreads is that you will likely find it easier to calculate fees – and therefore your gains and losses.
See a list below of additional benefits of trading via the best fixed spread brokers:
Fixed spreads can make traders feel the broker is more transparent
Many short-term traders prefer fixed spreads for predicability
Trading costs can be lower with fixed spread brokers
Can present better trading opportunities during volatility in the forex market
Drawbacks of Fixed Spreads
It is only fair that as well as listing the benefits, we make you aware of some drawbacks too.
See below:
You won't benefit from high liquidity in the market – meaning you won't be offered a tighter spread
A fixed spread is often higher than a variable spread
During a major news release – trading limits can be imposed by fixed spread platforms
Best Fixed Spread Brokers – Types of Platforms
If you are new to the trading scene, you might have yet to decide which kind of asset you want to trade or invest in.
With that in mind, you will see below the most commonly used types of fixed spread brokers.
Best Fixed Spread Brokers for Stocks
Trading stocks is nothing new – the world's first exchange began trading in the 1600s in Amsterdam. Of course, these days, most trading is done online.
If you think you might fancy a piece of the action and want to add stocks to your portfolio, bear that in mind when looking for a broker. The best fixed spread brokers will be able to offer you a variety of markets from around the globe.
eToro, for instance, offers you in excess of 2,400 stocks from 17 of the world's biggest marketplaces. Whilst variety can sometimes confuse matters, when it comes to stocks – the more the merrier. After all, you might want to invest in Amazon now – but want to diversify later down the line.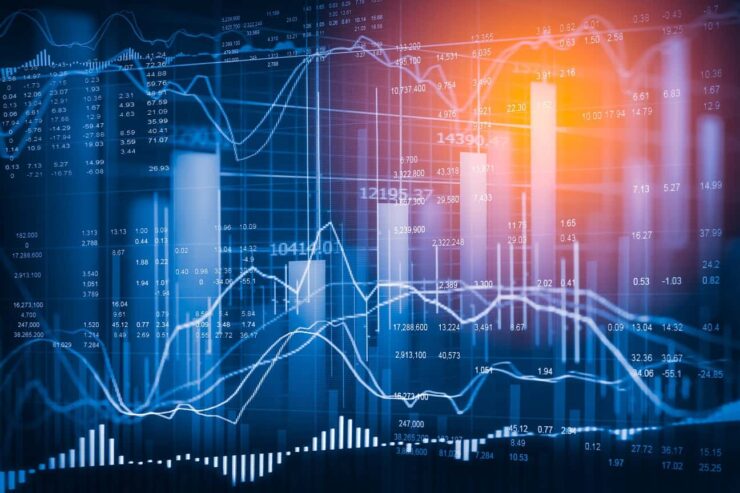 At eToro, you are able to invest in stocks from $50 – meaning you can purchase fractional shares outright. If the stocks pay dividends you will receive regular payments in proportion to your investment. This is usually done every 3 months. Many traders re-invest such payments.
Best Fixed Spread Brokers for Forex
Forex is one of the most traded assets in the world. As such, the best fixed spread brokers will be able to provide you with access to a good variety of pairs to trade.
For those unaware, forex trading involves trading a currency such as Canadian Dollars, for one such as US dollars. This particular pair will be displayed as CAD/USD at your chosen trading platform.
Most online brokers will offer access to 'major pairs', which always include the US dollar (such as EUR/USD)
Some will also be able to offer access to 'minor pairs', which are strong currencies, always excluding the US dollar (such as EUR/GBP)
Even lesser-seen are 'exotic pairs' which always include a strong currency and an emerging currency (such as USD/THB or EUR/TRY)
Major and minor pairs invariably come with much tighter spreads, thanks to high liquidity. As such, if you are still finding your feet, you might want to avoid exotic pairs for now.
Best Fixed Spread Brokers for Commodities
People have been trading wheat and metals etc for hundreds of years. The truth is, with the birth of the internet, trading commodities is easier than it ever has been. This is largely down to the ability to trade via CFDs, which we talk about next.
When it comes to the best fixed spread brokers for commodities, we beat the drum for eToro. The broker offers you an astounding 46 different commodity assets.
Commodities include energies such as oil and gas, and agricultural products like wheat, cotton, and cocoa. There is also a varied selection of hard metals such as gold, silver, copper, and platinum.
This online broker also offers a plethora of commodity CFDs to trade, enabling you to go either short or long on your selected asset. If you prefer to invest, you can check out the range of commodity ETFs available. Remember, eToro is also commission-free.
Best Fixed Spread Brokers for CFDs
We've talked about CFDs a little. Contracts for Differences are hugely popular amongst short-term traders. This is because when trading a commodity such as gold, for example, you do not need to take ownership of the underlying asset.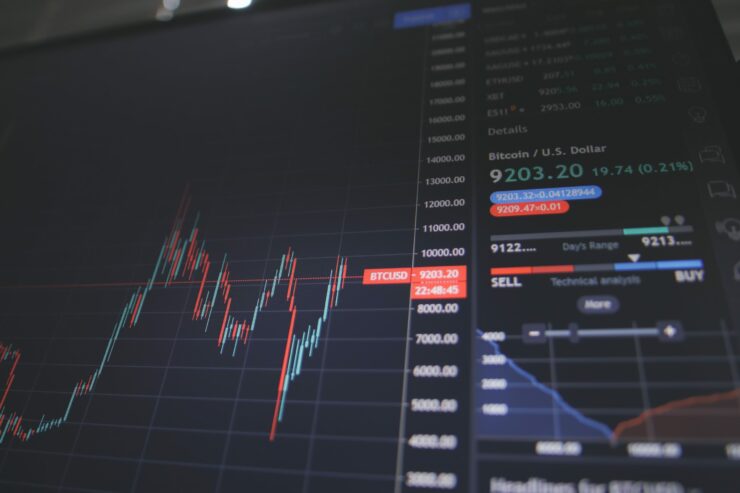 Instead, CFDs are tasked with tracking the real-world price shifts of an asset. This enables you to speculate and profit from price fluctuations – without having to worry about the logistics of buying and selling physical assets.
Let's clear the mist with a quick example:
You are trading an oil CFD
West Texas Intermediate (WTI) values this asset at $60.31
Accordingly, the oil CFD is also priced at $60.31
If the WTI price sees a rise or fall in value, the CFD will mirror this
Importantly, if you reside in the US you will not be able to access CFDs at your chosen fixed spread broker as they are strictly forbidden according to the CFTC and SEC.
Traders in the UK can access a plethora of CFDs, but not cryptocurrencies – as per FCA rules. As with any fiex spread broker, when you are trading via CFDs (as is often the case), you will be liable for overnight financing fees.
Best Fixed Spread Brokers for Cryptocurrencies
The popularity of cryptocurrency trading has blown up over recent years – and the industry is now worth more than a trillion US dollars. As such,. when looking for the best fixed spread brokers for your needs – we suggest selecting one with access to a variety of digital coins.
As we said, at some point you are likely to want to add some variation to your trading portfolio. At eToro, you can invest in 16 different cryptocurrencies. You can also trade both crypto-fiat pairs (or currency crosses) like BTC/EUR, ETH/GBP, and more. You can also trade crypto-crypto pairs such as EOX/XLM, ETH/BTC, and more.
How to Find the Best Fixed Spread Brokers in 2022?
We've covered the basics when it comes to fixed spread brokers – including differentiating between fixed and variable, platform types, and key considerations. The trick to finding the best fixed spread brokers is to stick to a checklist of important criteria.
See below the most noteworthy things to look out for.
Regulation and Safety
Regulation and safety go hand in hand in this industry. As such, you should only sign up with a fixed spread broker that is licensed by a regulatory body and is therefore held to strict standards. This includes KYC to prevent financial crime, client fund segregation (in a tier-1 bank), regular and detailed audits, and fee transparency to customers at all times.
The biggest financial authorities – responsible for keeping the brokerage space clean from crooks – include the FCA, ASIC, CySEC, NBRB, CTFC, and more. With that in mind, all of our best fixed spread brokers we have reviewed are safe and licensed.
Minimum Stake
Whilst on your journey to discover the best fixed spread brokers – spare a thought for what the minimum stake is at the platform. For instance, if you are just starting out, you might want to avoid a provider who stipulates a minimum stake of $1,000. At eToro you can stake from as little as $25, depending on what asset you decide to trade.
Supported Assets
We have touched on portfolio diversity. To reiterate, whilst you can continue to trade the same asset for as long as you wish, by having access to a wide range of instruments, you are able to avoid overexposure to just one market.
The best fixed spread brokers will be able to offer the following popular assets:
Stock CFDs
Cryptocurrencies
Forex
Options and Futures
Indices
Shares
Commodities
Mutual Funds and ETFs
You will likely discover that each broker differs in terms of what they can offer you. eToro is a social trading platform with no shortage of asset choice, and you can trade or invest whilst paying 0% commission.
Ownership or CFDs
We explained what CFDs in our section on 'fixed broker types' earlier on. However, to refresh your memory, CFDs monitor the price of the underlying asset and allow you to hypothesize on the rise or fall in price.
To clear the mist on how you will utilize CFDs at the best fixed spread brokers, check out the example below:
If you believe the underlying asset will see a price increase – place a buy order – if the price rises, you make a profit
If you believe the underlying asset will see a price decrease – place a sell order – if the price falls, you make a profit
A gentle reminder – CFDs on all assets are prohibited in the US, and UK clients will not have access to cryptocurrency CFDs.
Maximum Leverage
The vast majority of short-term traders who trade CFDs opt to apply leverage to boost their position. For newbies out there, leverage enables you to trade with more than your trading account would otherwise allow.
Leverage is usually displayed as a ratio such as 1:2, 1:5, 1:10, 1:20
Some fixed spread brokers show leverage as a multiplier, such as x2, x5, x10, x20
If the leverage on offer is x2 (1:2) – you can stake $200 but open a position worth $400
Similarly, if you stake $200 on a sugar trade, with x5 leverage – your position is actually worth $1,000 – and so on
We mentioned that the amount of leverage allowed is capped for some retail clients, depending on the restrictions in place where you live (if any). For example, the following leverage limits apply to Australia (from April 2021), the UK, and the majority of Europe:
Cryptocurrencies (excluding UK residents) = x2
Stock CFDs = x5
Commodities (excluding gold) = x10
Gold, non-major forex pairs, major indices = x20
Major forex pairs = x30
Crucially, leverage boosts your stake, and in turn your profits. However, remember that if the trade doesn't go the way you expected it to – the same 'loan' will also magnify your losses, which can lead to liquidation.
Trading Platform
By now you should have a clear vision about what makes the best fixed spread brokers worth your time. You should also make sure the trading platform itself is up to standard. What works for you could depend on your level of trading experience, or whether the site is easy to navigate and offers extra trading features.
You might also be keen to use an online broker that is compatible with third-party platforms such as MT4/5, cTrader, or Duplitrade. As we said, these are all overflowing with invaluable indicators, charts, trading courses, and webinars. Not to mention automated trading and signals.
EightCap, AvaTrade, and EuropeFX accounts are all fully compatible with MetaTrader 4, and more.
Best Fixed Spread Brokers – Other Online Brokerage Fees
The best fixed spread brokers will be fully transparent when it comes to trading fees.
With that in mind, the fees you could potentially face are as follows.
Dealing Fees
Dealing fees, or commission fees, are part and parcel of trading online. Whilst some trading platforms charge a variable commission fee, others charge a fixed fee.
Take a look at a fixed fee example below:
You are investing in Tesla shares
The broker charges a fixed commission fee of $11 for your purchase
You must pay $11, whether you invest $100, $1,000, or $20,000
As such, when you cash out your Tesla shares, you must pay $11 again
Had you invested in Telsa at eToro, you would have saved $22 – as the broker doesn't charge a cent in commission. If you are planning to invest in a traditional manner, purchasing mutual funds and ETFs – a fixed fee broker will be preferable.
Trading Commissions
If you are a short-term trader then variable trading commissions are likely more suitable to your trading style. This will be shown as a percentage at the best fixed spread brokers.
See an example of variable trading commissions below:
You are interested in trading cocoa and the trading platform charges a variable fee of 0.6%
After performing some analysis you place a $200 buy order on cocoa – so must pay $1.20 ($200 * 0.6%)
You decide to close your cocoa trade, at which point it is valued at $260
Again you need to pay a 0.6% commission – which equates to $1.56
Crucially,  the best fixed spread brokers will enable you to trade commission-free.
Deposits and Withdrawals
It's quite important to make sure the trading platform you are interested in offers the payment type you like to use. The best fixed spread brokers will be compatible with a wide selection of payment types.
eToro enables you to deposit funds using credit and debit cards, and a plethora of e-wallets such as PayPal, Skrill, and Neteller. With that said, be sure to check what's available in your location. It's also important to look at deposit fees and withdrawal processing times.
Tools for Beginners
Our guide found that many of the best brokers offer trading tools for beginners. See below for an idea of what to expect.
Educational Material
Educational content comes in various shapes and sizes and is for people from all walks of life. As we mentioned in our best fixed spread broker reviews, some trading platforms have heaps of educational tools, whereas others enable you to link your account to third-party platforms such as MT4.
eToro, Capital.com, and AvaTrade particularly are superb for educational material.
Automated Trading
We touched on eToro's Copy Trader feature in our review of the popular broker. To recap, invest a minimum of $200 and you can copy a seasoned pro.
For instance, if you have $800 in your trading account and are a little starved of time or experience – you could copy 4 different pro traders simultaneously.
This is a completely passive way to trade. If they invest 1% of their portfolio in Apple shares, so will you. If they buy and then sell Bitcoin against the British pound – this will be mirrored in your own portfolio – and so forth.
Customer Service
Customer service shouldn't be underestimated. The best fixed spread brokers offer various options. One of the fastest and most convenient methods of contact is Live Chat, followed by a telephone number, email address, and in some cases an in-platform contact form.
Always check the opening hours of the customer service team at your chosen fixed spread broker. It's preferable if they are available at least 24 hours a day 5 days a week – in line with the busiest markets.
How to Get Started With The Best Fixed Spread Brokers Today
The best fixed spread brokers will make getting started a breeze for you. As such, we have used Capital.com for a simple 4-step walkthrough of how to sign up today!
Step 1: Open an Account
In order to get your trading adventures underway, you will need to go to the Capital.com website and hit 'Join Now'. A simple sign-up box will appear (see below).
Simply enter all relevant information and hit 'Create Account'. As per anti-money laundering regulations, the broker will require a few forms of identification. You can use a passport or driver's license – so simply scan or take a clear photo when prompted.
You are also going to need to upload a recent bank statement or utility bill – which is to prove your address. You are entitled to leave the uploading of further documentation at this stage. But you will need to complete this part of KYC before you can make a withdrawal request.
Step 2: Make a Deposit
Making a deposit at Capital.com is easy. As we said, the online broker accepts multiple payment types so making a deposit shouldn't be a problem. Simply select your preferred card and enter the amount you would like to deposit.
Crucially, all accounts and payments are denominated in US dollars at this trading platform. As such, there is s standard charge of 0.5% on all deposits made in a currency other than USD. However, remember that this broker is also 100% commission-free!
Step 3: Search for an Asset
By this point, you have had your new account varified and have successfully added some funds to begin trading. Before you can get into the swing of things, you need to find the asset you want to trade. This is easily done by using the search box in the middle of the home screen.
In case you are yet to make up your mind, you can click 'Trade Markets' to the left of your account screen. This will open up the page you see below.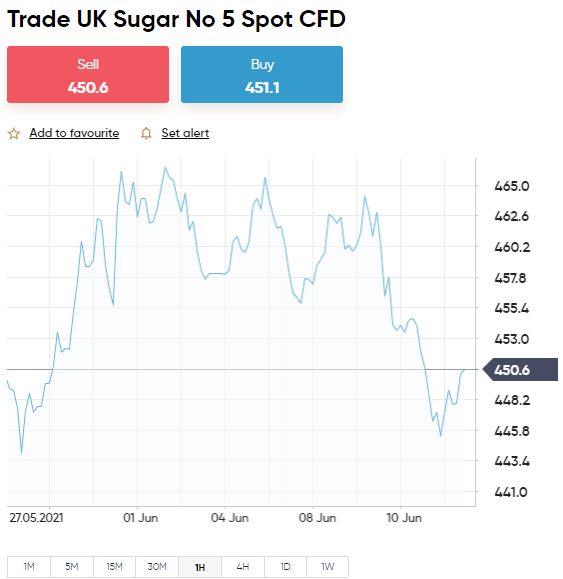 As you can see, you are now able to choose between a range of different asset classes like stocks, ETFs, crypto, indices, commodities, and currencies. Furthermore, you can filter those down even further as you see fit. When you are happy with your choice, click 'Trade'.
Step 4: Place Order
At this point, your order box will appear. Here we are looking to trade GBP/USD. All that you need to do now is choose between a buy order and a sell order. Note that buy will be selected automatically.
To recap:
If you think the price will rise click buy
If you think the price will fall click sell.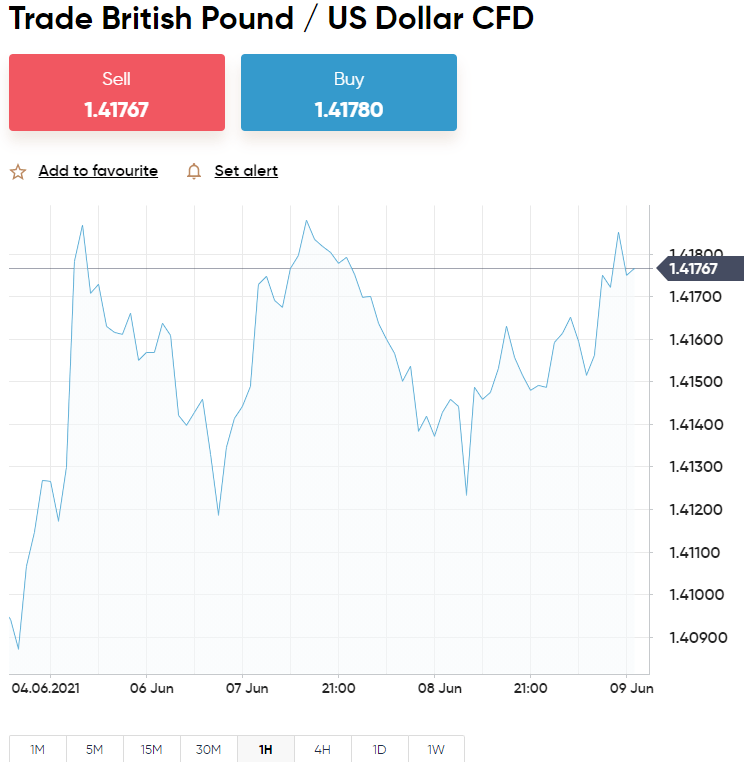 Next, you need to enter your stake, followed by a market/limit order, and the super beneficial stop-loss and take-profit orders.
When you are satisfied with the particulars you have entered – click 'Open Trade' – at which point Capital.com will execute your order!
Best Fixed Spread Brokers  – The Verdict
Whilst conducting your own research into the best fixed spread brokers, it's important you choose one that is regulated and can offer you heaps of tradable assets. It's also crucial to be mindful of potential fees other than just the spread.
Capital.com made the number one spot of our top fixed spread brokers 2022. The platform is regulated by the FCA, CySEC, ASIC, and NBRB as well as being approved by FINRA in the US. There is a huge variety of assets with tight spreads. All of which can be traded 100% commission-free. Furthermore, it takes less than 10 minutes to sign up!
AvaTrade - Established Broker With Commission-Free Trades

Minimum deposit of just 250 USD to get lifetime access to all the VIP channels
Pay 0% on all CFD instruments
Thousands of CFD assets to trade
Leverage facilities available
Instantly deposit funds with a debit/credit card

71% of retail investor accounts lose money when trading CFDs with this provider.
FAQs
Do fixed spread brokers charge commision?
Many fixed spread brokers charge commission. But, at eToro, you can trade any asset without paying a cent in commission fees.
What are fixed spread brokers?
Fixed spread brokers charge the same spread no matter what the market conditions are.
What is the best fixed spread broker 2022?
Our guide found the best fixed spread broker to be eToro. The platform is licensed and regulated by the FCA, ASIC, and CySEC, offers heaps of commission-free assets, and accepts multiple payment methods.
What is the difference between a fixed spread broker and a variable spread broker?
Whilst a fixed spread broker maintains the same spread even during busy trading hours, variable spread brokers offer a spread that constantly fluctuates by the second - in line with market sentiment.
What is the minimum deposit to trade via fixed spread brokers?
This depends on the trading platform in question. For instance, at eToro, the minimum deposit is $50 for US citizens and $200 for a long list of countries such as the UK. At Capital.com you can deposit from just $20!