Invest at least $250 in D2T to gain lifetime access to our VIP Signals
Get early access to Dash 2 Trade's Presale. Buy the D2T token now
Existing community of 70,000+ traders
Unlocks access to the leading crypto trading analysis, signals and trading tools
As featured in CryptoNews.com, FXEmpire.com, FXStreet.com and more
World class development team backed by Quant developers and VC investors
The foreign exchange market has never been bigger, and more and more traders are looking at forex simulators, or demo accounts, to gain better insight into this highly liquid asset class. After all, you will be able to test out your forex trading strategies without risking any money. If you are looking for the best forex simulator 2023 – read on, as today we review the 5 best providers in the space.
Also, we take a look at some of the most useful tips you might incorporate into your own risk-free trading plan, discuss the primary advantages of forex simulator platforms, and offer a simple 5-step walkthrough to get the ball rolling.
AvaTrade - Established Broker With Commission-Free Trades

Minimum deposit of just 250 USD to get lifetime access to all the VIP channels
Pay 0% on all CFD instruments
Thousands of CFD assets to trade
Leverage facilities available
Instantly deposit funds with a debit/credit card

71% of retail investor accounts lose money when trading CFDs with this provider.
Table of Content
How to Open a Forex Simulator Account: 4 Easy Steps
If you lack the time to read this entire guide right now, you will see a quickfire walkthrough below detailing how to get started:
Step 1: Join a licensed brokerage offering a forex simulator. Regulated platform Capital.com offers a forex simulator with $100k in paper funds
Step 2: Switch from the real account to the forex simulator
Step 3: Find your desired forex pair and place an order using virtual trading funds. If or when you convert to a real portfolio, you will not pay commission fees at Capital.com
It's important to access forex simulators via a regulated trading platform with a good track record – you will see our reviews of the best providers next. We also offer a more detailed walkthrough of how to sign up for a forex simulator at the end of this guide for any newbies that are trading online for the first time.
Reviewed: Best Forex Simulator Platforms 2023
Although you won't be trading with actual capital, it's important to remember that eventually, you will probably want to move over to a real account! As such, we have saved you hours of research by reviewing the best forex simulator platforms of 2023.
1. AvaTrade – Best Forex Simulator With Lots of Optional Platforms
CFD broker AvaTrade has been around for over 10 years and is well respected by traders and financial regulators. This shows - as no less than 6 jurisdictions regulate this trading platform. To access the forex simulator, you will first need to download the MT4 or MT5 software and then link your accounts together. Whilst the free account expires after 30 days, you can get in touch with the customer support team at AvaTrade to request an extension.
So, what currency pairs are available via this forex simulator platform? This guide found in excess of 50. This covers minors, majors, and exotics, so you will not be short of options when simulating the real markets. To give you a good idea of what you can expect, minors include EUR/JPY, EUR/CHF, EUR/GBP, AUD/JPY, and more. Major pairs here comprise EUR/USD, USD/JPY, GBP/USD, USD/CHF, NZD/USD, and heaps more.
Exotic currency markets at AvaTrade include EUR/ZAR, EUR/RUB, USD/MXN, GBP/ILS, CHF/HUF, USD/TRY, and more. Other tradable assets include indices, stocks, ETFs, options, bonds, commodities, and cryptocurrencies. This broker is partnered with various platforms and has some of its own - so you do have options. In addition to MT4 and MT5, this includes DupliTrade, AvaSocial, ZuluTrade, and AvaTradeGO.
All markets here offer competitive spreads. Furthermore, this is yet another forex simulator provider that will not charge you any commission to trade real markets. To add funds to your real trading account, you must deposit a minimum of $100. You can do this easily by selecting one of the many payment options available- such as Skrill, bank transfer, or credit and debit cards.

Minimum deposit to trade real forex markets only $100
Regulated in multiple jurisdictions such as the EU, Australia, Japan, and South Africa
Trade forex commission-free
Admin fee charged after 1 year of inactivity
75% of retail investors lose money when trading CFDs with this provider
2. Capital.com – Best Newbie-Friendly Forex Simulator
Capital.com is another CFD broker on our list that facilitates forex simulations via the popular trading platform MT4. Of course, this means that you have access to heaps of technical analysis to guide you in trying to predict the currency markets. The FCA, CySEC, ASIC, and NBRB take care of regulating this online broker, so there are no concerns about security. After connecting your account to MT4, you can get started with your forex simulator.
This platform will provide you with $10,000 in virtual funds so that you can strategize or learn to trade without any risk attached. Tradable currencies at this broker include minors, majors, and exotics. This covers minors like EUR/CAD, GBP/AUD, GBP/CAD, AUD/JPY, and more. If you would rather stick with high liquidity when trading via a forex simulator you will find major pairs like GBP/USD, USD/JPY, EUR/USD, NZD/USD, USD CHF, and more.
At the opposite end of the scale are exotic pairs. This includes PLN/TRY, EUR/RUB, USD/ZAR, GBP/CZK, AUD/SGD, and heaps more. Other available markets include shares, commodities, cryptocurrencies, and indices. As this is a CFD broker, you are able to trade based on the value of a currency pair in either direction. Capital.com is a commission-free brokerage, meaning all you have to think about is the spread. You will find a competitive spread when trading most currency markets here.
Accepted payment types to fund your real portfolio include e-wallets such as Trustly, Apple Pay, and iDeal. You can also make a deposit using credit and debit cards, as well as bank transfers. The minimum amount required to get started with this forex broker is just $20!

Connect to MT4 for access to forex simulator trading with $10k in funds
Minumum deposit in live forex market just $20
Licensed by regulatory bodies CySEC, FCA, ASIC, and NBRB
Lacking fundamental analysis
78.77% of retail investors lose money when trading CFDs with this provider
3. LonghornFX – Top-Rated ECN Broker With High Leverage
LonghornFX is a user-friendly trading platform that covers dozens of cryptocurrency and forex pairs. You can also trade stock CFDs and multiple indices. You will be able to trade with leverage of up to 1:500 at LonghornFX - irrespective of whether you are a retail or professional client.
In terms of fees, you will benefit from competitive variable spreads throughout the trading day. After all, LonghornFX is an ECN broker - so you will get the tightest buy/sell prices available in the industry. Commissions will vary depending on the asset but typically amount to $7 per $100,000 traded.
We like the fact that LonghornFX processes withdrawal requests on a same-day basis. Plus, the broker offers full support for MT4. The platform can be accessed online, via desktop software, or through a mobile app.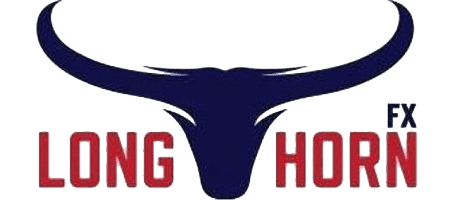 ECN broker with super tight-spreads
High leverage of 1:500
Same-day withdrawals
Platform prefers BTC deposits
Your capital is at risk when trading CFDs with this provider
4. EightCap – Trade Over 500+ Assets Commission-Free
Eightcap is a popular MT4 and MT5 broker that is authorized and regulated by ASIC and the SCB. You will find over 500+ highly liquid markets on this platform - all of which are offered via CFDs. This means that you will have access to leverage alongside short-selling capabilities.
Supported markets include forex, commodities, indices, shares, and cryptocurrencies. Not only does Eightcap offer low spreads, but 0% commissions on standard accounts. If you open a raw account, then you can trade from 0.0 pips. The minimum deposit here is just $100 and you can choose to fund your account with a debit or credit card, e-wallet, or bank wire.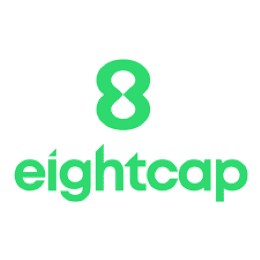 ASIC regulated broker
Trade over 500+ assets commission-free
Very tight spreads
Leverage limits depend on your location
Your capital is at risk of loss when trading CFDs at this platform
Choosing the Best Forex Simulator: Checklist
Although we have reviewed what we consider to be the best forex simulator platforms in the space – it's important to conduct your own research too.
To give you an idea of what the best forex simulators should be able to offer, see the checklist below.
Is the Provider Regulated?
The first port of call when you are searching for the best forex simulator should be – is the provider regulated? We mentioned in the above reviews what each company's regulatory standing is. This is because a broker with a license offers you all kinds of protections that unregulated spaces will not offer.
Regulatory bodies enforce rules on brokers in exchange for a license to operate. This means that the forex broker must protect your capital by keeping it in a tier-1 bank account (depending on the jurisdiction). In other words, if the unlikely happens and the trading platform goes out of business – your funds will be safe up to a certain amount and returned to you.
The most well-known regulatory bodies in the forex industry include the FCA, CFTC, CySEC, FCA, FINRA, FSA, and FSB. Three of the aforementioned authorities regulate forex simulator provide eToro. Moreover, the broker will load your account with $100,000 in virtual equity to trade currencies risk-free.
Is There a Variety of Forex Markets?
Whether you intend to use your forex simulator on its own or alongside an EA (expert advisor) or forex signals – you need to ensure the online broker can provide you with access to a multitude of forex markets. The best forex simulators give you the perfect opportunity to learn different markets and try out strategies you may not dare attempt with real capital.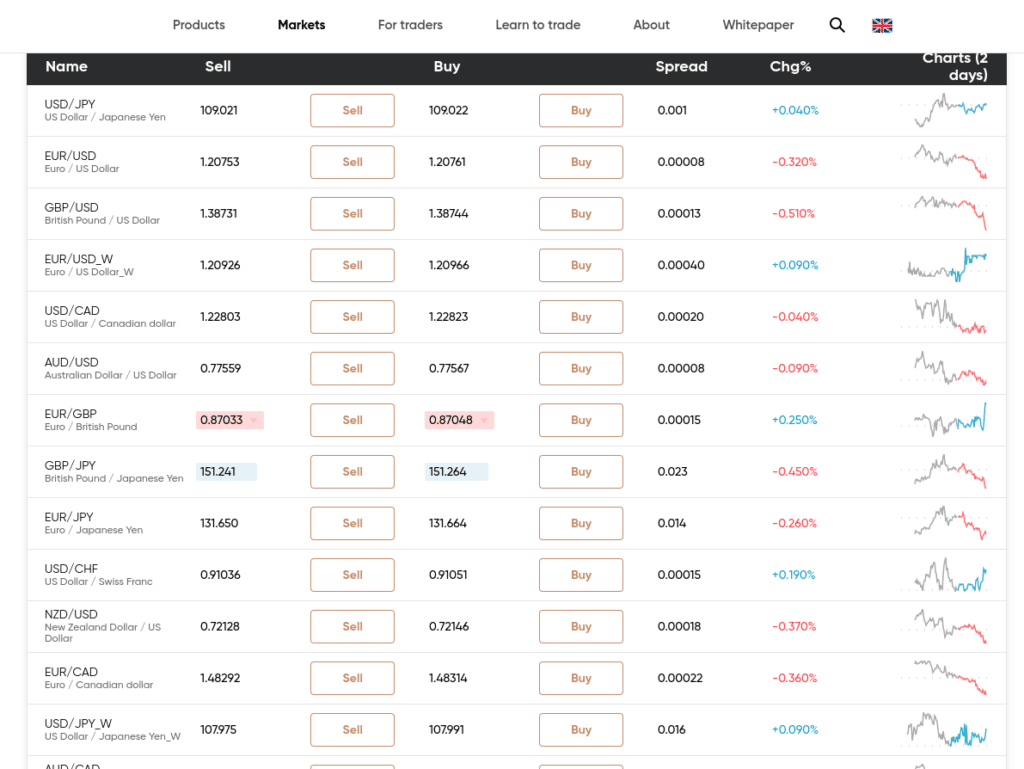 As such, make sure you aren't committing to a trading platform that is only able to offer you a few pairs. Ideally, you need access to a good mix of majors, minors, and exotics so that you can really put the different levels of volatility experienced by different currency types to the test – without risking your real trading balance.
Are Fees Cost-Effective?
It goes without saying that the higher the fees are – the fewer profits actually reach your real trading account. Of course, this will only truly come into play if you decide to start trading forex with real money.
But, the key point is that your chosen forex simulator provider should be one that you eventually plan on using in the long term. As such, fees are a crucial component to consider.
Commonly charged forex trading fees include:
Commissions: All forex simulator providers will vary with this fee. For instance, some platforms charge a fixed fee on either side of a trade. This means you might pay say $4 to both enter and exit a position. Others might charge a variable percentage of 1-2% based on your stake. eToro charges 0% commission to trade currencies, so all it will charge you for is the spread – which is very competitive at this brokerage.
Spread: The spread in forex is measured in pips. This is based on the gap between the price the market is willing to buy the pair for, and what it is prepared to sell for. For instance, if you are trading AUD/USD with a sell price of AU $0.7701 and a buy price of AU $0.7702 – this illustrates 1 pip. The wider the spread, the more you have to make to break even or make a profit when closing your trade.
Deposit Fees: Whilst not all brokers charge deposit fees, it's an important metric to check out when looking for the best forex simulator. After all, when you go to a real portfolio, you will need to fund your account with a payment card. For instance, some platforms charge a fee for debit or credit card deposits. In stark contrast, eToro merely charges 0.5% – and only for non-USD deposits.
Although you are beginning your journey into the currency markets with a forex simulator using virtual equity – you will probably trade with real money later on. As such, low fees should be one of the key factors to tick off your checklist.
Is the Forex Simulator User-Friendly?
Anything can happen when trading currencies. You will sometimes need to place orders as a matter of urgency – before the opportunity has passed you by and markets correct themselves. With this in mind, you need to make sure you find the forex simulator super easy to navigate.
You can really put a forex simulator to the test by not only using it to trade but also to get used to the platform in question. eToro is well known for being incredibly easy to use for all skill-sets. Furthermore, as noted earlier, you will be allocated $100,000 in paper money to trade currencies with.
Forex Simulator Tools and Features
Another key element to check out is whether the forex simulator provider has any notable tools or features. For instance, at eToro, you can trade currencies passively by utilizing the Copy Trader feature to invest in a seasoned forex trader. There probably isn't a better way to try this feature out, as you can use paper equity provided by the platform.
Some filters you can use to narrow down your search include; which markets they focus on, what their risk rating is, and how many other people copy them. You can also look at trading data covering past performance, monthly risk score, average profit and losses, and much more.
So how does it work? See an example below to clear the mist:
Let's say you invest $1,000 in Copy Trader 'JoeTrader123' who focuses on forex and cryptocurrencies
JoeTrader123 creates a sell order on EUR/GBP using 3% of their Copy Trader equity
As such, your portfolio reflects this, showing that you are short on EUR/GBP with $30
JoeTrader123 was right, the pair fell in value by 19% –
Consequently, JoeTrader123 closes the position in profit
In line with the Copy Trader you are invested in – you made $5.70 from EUR/GBP's fall in value.
If JoeTrader123 then invests in Ethereum – as will you – in proportion to your $1,000 investment
As you can see, whatever buy and sell orders the Copy Trader creates, you will do the same. Crucially, this is an almost entirely hands-off approach and can still be used along with your forex simulator with ease.
All in all, it's a great way to reduce the learning curve and try out the Copy Trader feature risk-free. Features at other forex simulator providers may include technical analysis tools, the ability to connect your account to third-party platform MT4, or educational content such as webinars and video lessons.
Forex Simulators: The Advantages
There are heaps of advantages to using a forex simulator – the most obvious is that it's free of charge and risk-free. See below some of the other benefits of using this type of account when trading currencies.
Free Hands-on Forex Experience
If you are a kinesthetic learner and prefer to learn by physically doing it yourself, rather than reading about it – a forex simulator is just what you need.
The market value of currencies can experience extreme highs and lows, so maximizing your exposure to a trading space as close to the real world as you can – using paper funds – is a superb way to learn the ropes and gain some much-needed experience.
Put a Forex EA to the Test
Another form of automated forex trading is EAs or robots. Algorithmic software monitors the currency markets using predetermined parameters to study price charts, indicators, and various other data. The bot then places multiple buy and sell orders via your online broker of choice.
This saves you from having to learn complex chart reading skills and watching the markets continuously. Notably, there will probably be a one-off payment for the software.
Try Forex Trading Signals
If you would like to take a slightly more hands-on approach to trading currencies via a forex simulator – you might just favor the semi-passive option of forex signals. This is like signing up for order suggestions, which as you can imagine will save you hours of scouring the currency markets for profitable opportunities.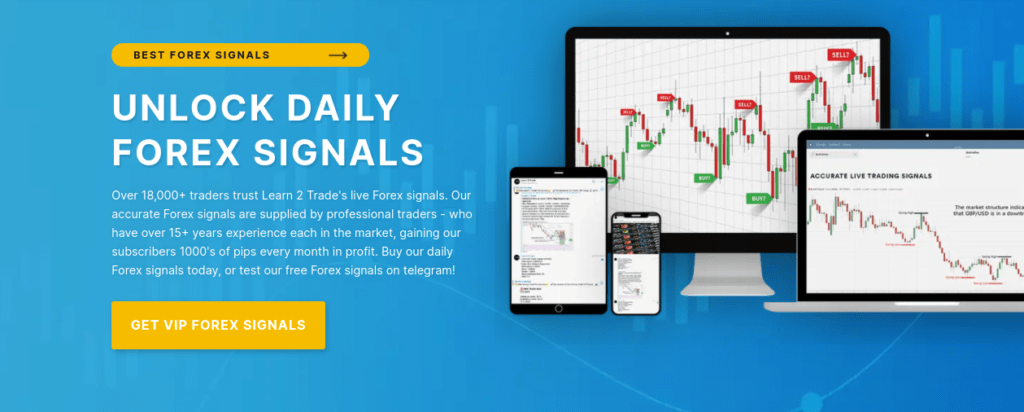 To give you an indication of what's included – here at Learn 2 Trade we offer quality forex trading signal services. Our team of pros conduct advanced technical and fundamental analysis and then share the results of their hard work via our forex signals Telegram group.
See below of what each signal will include:
Currency pair to trade – e.g. EUR/GBP
Order type – Buy or sell
Entry price
Stop-loss and Take-profit value
When a signal lands in your Telegram inbox, you can head over to your chosen brokerage and enter the information into the forex simulator order box within your account. As we said, respected platform eToro offers a simulator loaded with $100k in paper money, heaps of markets, and there is no commission payable to trade via your real portfolio.
Forex Simulators: Useable Tips
As we've alluded to, the currency markets aren't the easiest to trade – even via a forex simulator. As such, you should be realistic with your expectations.
To help guide you, we have included some practical tips below to contribute to your trading know-how.
Create Realistic Forex Orders
As we touched on, it's a good idea to be realistic with your expectations when trading via a forex simulator. You will not take much away from the experience if you don't use it as a way to get a real feel for the markets.
One of the most simple yet effective ways of doing this is by adding a risk-reward ratio to every forex trade. The R/R ratio you use will likely depend on your level of experience.
See below for a simple example:
For each $1 you stake on a forex pair – you would like to gain $2.50
This equates to a risk-reward ratio of 1:2.5
As such, if you were to stake $1,000 on EUR/JPY – you would look to make $2,500
As you can see, this is really easy to implement in every forex simulation position. Other commonly used ratios are 1:1.5, 1:2, and 1:3. Next, we discuss stop-loss and take-profit orders which suit this system to a 'T'.
Learn Forex Risk Management for Free
A priceless forex simulator tip is to learn risk management for free! In other words, play around with different risk-reward ratios to see what might work best for you.
One of the best ways to put your risk management strategies to the test is by placing multiple orders via your forex simulator. With this in mind, let's offer a quick explanation for anyone who has never placed a trading order before now.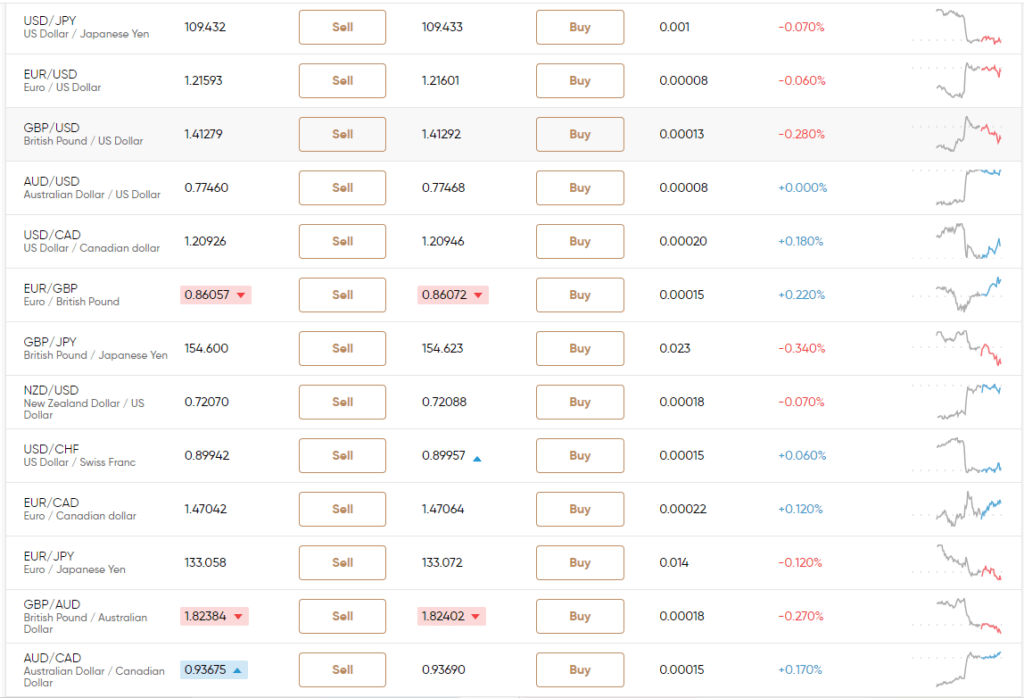 See below when a 'stop-loss' and 'take-profit' order are used to manage your risk when trading forex:
The stop-loss order automatically closes your trade when the forex pair reaches a price specified by you – to stop further losses
In contrast, a take-profit order automatically closes your position – to lock in your profit from the trade
For further clarification, see an example of both used on a forex simulator trade:
Let's say you are trading USD/CAD – which is priced at CA$1.2319
You decide to use a risk-reward ratio of 1:3
Thinking USD/CAD will fall in value you place a sell order to short it
Your stop-loss order will be set to 1% above the current price of the FX pair
As such, the take-profit value will be 3% below its current value of the pair
If USD/CAD rises by 1% – the platform will close your trade for you at a 1% loss
If the pair falls by 3% – your position is closed at a 3% profit
Either way, you cannot lose more than 1% on this trade, albeit, of course, the best-case scenario is that USD/CAD falls in value.
Please note that if you had elected to go long on this pair, you would have placed your stop-loss order at 1% below the current price, and the take profit would be set to 3% above.
Keep Track of Your Trading Emotions
The main emotions we experience when buying and selling currencies are greed and fear. Both can lead us to make rash choices or ignoring the best-laid plans we set out. One of the most effective ways to reign in those reactive feelings is to keep a trading diary.
See below for some inspiration of what to include:
When you place a forex simulation order, write down all the information you have entered – such as the order type, stake amount, stop-loss, and take-profit, leverage applied, and more.
Always note the date and time of opening and closing any order. You may find that you have more success trading a particular market at a certain time of the day and apply this knowledge in the future.
Make a note of your expectations from the trade, as well as the end result. For instance, you might write down what your target profit is, and then jot down how much you made. This can be great for experimenting with leverage on a forex simulator.
If like most of us you are never far away from your phone – it's worth considering a digital version of the above. This way you can add any charts or relevant analysis.
Whilst a forex trading diary won't be for everyone, it can be a very useful way of learning what works for you and what doesn't – in a risk-averse way.
Trade With the Best Forex Simulator Today: 5-Step Walkthrough
By this point, you are probably all too aware of how to use a forex simulator. Now you can start trading in a marketplace as close to the real thing as you can get.
As we said, to do this you will need to sign up with a brokerage. We are using regulated platform Capital.com for this walkthrough as it came out number 1 of our best forex simulator providers of 2023.
Step 1: Open an Account With a Forex Simulator Platform
Make your way over to the official Capital.com website and click 'Create account'. Once this box appears you can fill in crucial information, such as your name and email address.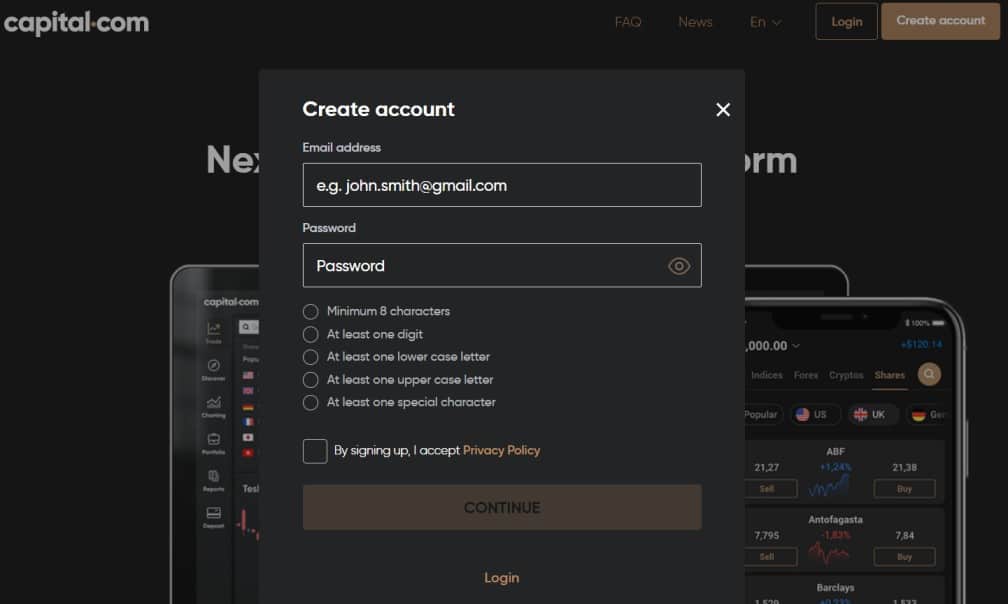 When you have finished and checked the details entered, you can click 'Create Account' to confirm.
Step 2: Provide Proof of Identification
Head over to your inbox and you should find a welcome email from Capital.com- which will contain a link for account completion.
Crucially, when you move from a forex simulator to a real portfolio, you will be required to send a copy of your passport and also a proof of the address such as a bank statement. Capital.com
uses automated ID tech, so the entire process usually takes minutes.
As such, even though you might want to start off with the forex simulator – it's best to verify your account now so that when you wish to trade with real money – you won't encounter any delays.
Step 3: Change to Forex Simulator
Next, you can change your account to demo mode. Please note that as all brokers differ, you may find that it is referred to as a 'demo account' or 'demo trading facility'. Capital.com calls this a 'virtual portfolio'.
On the left side of the main screen, you will see that it says 'Real' under your profile name. You can change this to 'Virtual' in an instant. At this point, you will see that you have $100,000 virtual equity to use on your forex simulator!
Step 4: Search for a Forex Market to Trade
Now you can search for a market to trade via your forex simulator. At Capital.com this couldn't be easier. You can either click ' Trade Markets' or use the search bar at the top of the main dashboard.
As you can see, here we searched 'GBP' for inspiration. When you have found a currency pair that you like the look of, you can click 'Trade' to reveal the forex simulator order box.
Step 5: Start Trading via Forex Simulator
Now you can create an order via your forex simulator account to trade currencies 100% risk-free! At this point, you need to enter your order values based on your own prediction.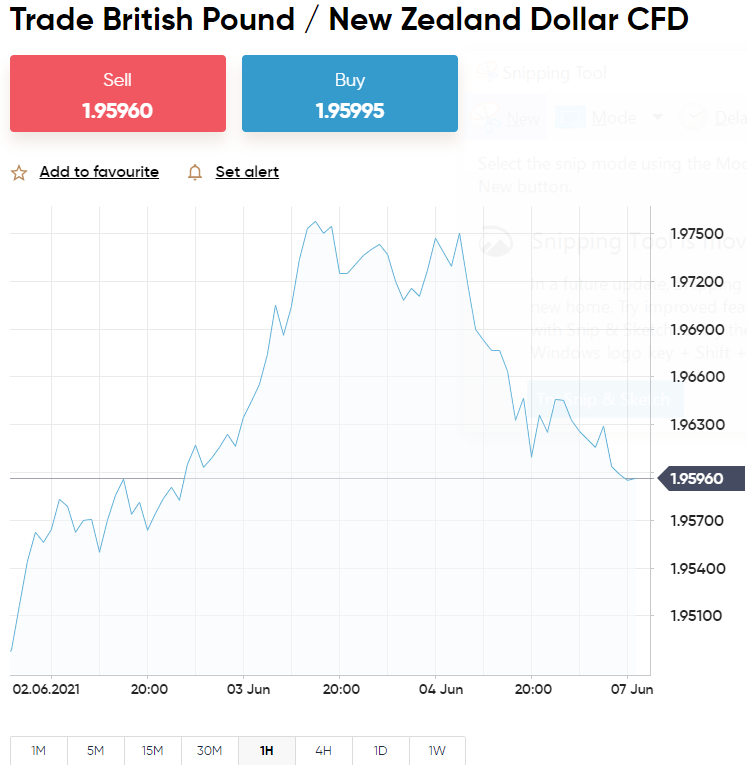 Remember, a tried and tested method of balancing risk and reward when trading forex is to add a stop-loss and take profit order on every position you take. Click 'Open Trade' once you are happy to confirm your risk-free forex position!
The Best Forex Simulator 2023: Conclusion
There you have it – using a forex simulator has never been easier. The hardest part is finding a trusted broker to carry out your positions and give you paper trading funds to play with. We find that the best forex simulators are found at regulated brokers with heaps of tradable markets.
One of the best ways to understand the currency markets is to create orders and get involved – crucially, using virtual equity instead of your own. We beat the drum for regulated broker Capital.com
.
Signing up is stress-free, you will be given a forex simulator with $100k in virtual equity, and there are dozens of forex pairs to trade. If that's not enough, when you want to enter the markets with your real trading balance, you will not pay a cent in commission fees!
AvaTrade - Established Broker With Commission-Free Trades

Minimum deposit of just 250 USD to get lifetime access to all the VIP channels
Pay 0% on all CFD instruments
Thousands of CFD assets to trade
Leverage facilities available
Instantly deposit funds with a debit/credit card

71% of retail investor accounts lose money when trading CFDs with this provider.
FAQs
What is the best forex simulator 2023?
The best forex simulator 2023 is offered by eToro. We reviewed heaps of trading platforms and this one offers a forex simulator with $100k in virtual equity, 49 forex pairs, thousands of alternative assets, tight spreads, and even commission-free trading when you move to a portfolio with real capital. Furthermore, this broker is regulated by the FCA, ASIC and CySEC.
Can you make money with a forex simulator?
Whilst there is no denying it is possible to make money trading currencies - you won't be able to do this with a forex simulator. This is because you will be placing orders using 'paper' or 'virtual' money. With that said, you can use a free trading facility as a stepping stone. This will help you learn the markets ready for going live with real trading funds later on.
Can I start a forex simulator for free?
Yes, when you use a forex simulator you are not required to deposit any money. This will only be the case when you decide to trade with real capital.
Can I use MT4 to access a forex simulator?
In order to access a forex simulator via MT4, you must first go through a partnered broker. EightCap, Capital.com, AvaTrade, and EuropeFX are all regulated, commission-free brokers that are compatible with MT4.
How much money will I be given with a forex simulator?
The amount of money you are given with a forex simulator will depend on the brokerage you sign up with. For instance, Capital.com offers a simulator with $10,000 in paper funds, whereas eToro will give you a whopping $100,000.