Virtually every commodity with value is traded in some way, shape, or form. After all, we have been investing in natural elements and human-made assets since the beginning of time. So when cryptocurrencies like Bitcoin took the world by storm, it was only natural that the investment world would want a piece. That's why cryptocurrency trading become so popular.
Although digital coins are now popular with both retail and institutional investors, there has also been wide skepticism regarding the legitimacy of cryptocurrencies as an asset class. That skepticism should no longer be in place – especially when you consider some of the major players now involved in the space.
Nevertheless, if you do want to gain exposure to the cryptocurrency investment space, you need a trading platform that can execute your orders as well as offer reliable resources about the cryptocurrency market.
In this guide, we explore the best cryptocurrency trading platforms of 2023.
Table of Content
eToro - Buy and Invest in Assets

Minimum deposit of just 250 USD to get lifetime access to all the VIP channels
Buy over 2,400 stocks at 0% commission
Trade thousands of CFDs
Deposit funds with a debit/credit card, Paypal, or bank transfer
Perfect for newbie traders and heavily regulated

67% of retail investor accounts lose money when trading CFDs with this provider.
How to Trade Cryptocurrencies?
In its most basic form, cryptocurrency trading is the exchange of cryptocurrencies. The operational concept is very similar to stock or forex trading, where you speculate on the price of a financial instrument and hope to profit off it.
Today, there are multitudes of cryptocurrencies available in the market. However, the two most dominant coins are Bitcoin and Ethereum. Most cryptocurrencies are spurred by Blockchain technology, and each of have has different volatility levels. Currently, their potential is estimated to affect the financial market extensively, opening up investment and trading opportunities for people of all shapes and sizes.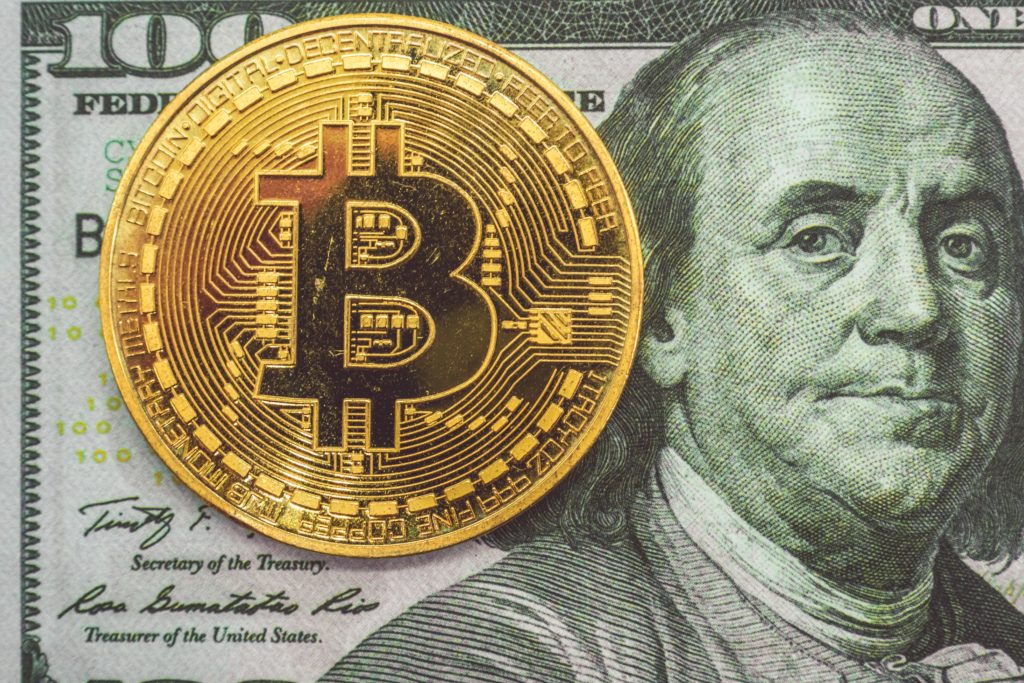 While the mechanics of trading cryptocurrencies might be the same as others, the strategies behind predicting market movements are quite different. This is because cryptos are not influenced by moves that affect other trading markets. For instance, a country's economic position might have a significant impact on the US dollar or British pound, but rarely on crypto.
On the other hand, when looking at factors such as security flaws or a legislative ban on cryptocurrencies – that could potentially affect the investment standing of the coin in question.
What are Cryptocurrency Trading Platforms?
A cryptocurrency trading platform allows an investor to participate in cryptocurrency trading. You can buy and sell these cryptocurrencies by opening an account and executing trades. When you know which crypto you want to trade, you will pass the information to the trading platform, and it will essentially facilitate the deal for you.
An investor can approach cryptocurrency trading in two ways. The first is to purchase a digital currency in its original form. As cryptos are entirely digital, you will be storing them in your crypto wallet. The other choice is to carry out the trade using CFDs, which allows you to go long or short on your chosen cryptocurrency without taking ownership.
As cryptocurrency trading is still relatively new to the investment sector, you will find that not every trading site is regulated. This is particularly the case if you want to invest in cryptocurrencies and purchase the underlying asset in the truest form. As such, if you are willing to trade cryptocurrencies through CFDs, then there is no shortage of trading sites that are licensed through regulatory bodies such as FCA and CySEC.
Much like how the traditional brokerage system works, you will need to pay fees and commissions at your chosen trading platform. This depends on the trading site as well as the scale of your investment. However, it is not that difficult to find trading platforms that offer zero commission on trades along with a competitive fee structure.
Why Should you Trade at Cryptocurrency Trading Sites?
Though direct purchase is available in the cryptocurrency arena, there are more benefits when opting for a CFD trading site. For one, many of these trading sites give you access to other assets as well. So, if you want to try your luck in crypto while continuing to trade on other financial instruments, you can choose a trading site that covers both bases.
Here are some of the advantages of trading with a CFD crypto broker:
Gain access to the cryptocurrency trading industry.

Option to go both long and short using CFDs.

Operational 24 hours a day.

Various payment methods are available.

Easy registration process.

Competitive fee structures.

The choice to work with regulated investment platforms.
On the flip side, cryptocurrency trading is still deemed to be risky. Unless you have a thorough knowledge of both the cryptocurrency and the investing industry, it might be quite challenging to profit. There are also occasional cases of security breaches that can significantly affect the wider prices of cryptocurrencies, so do bear this in mind.
Above all, as some of the industry is highly unregulated, it is crucial that you stick with trading platforms that are licensed by tier-one bodies.
Types of Cryptocurrency Trading Platforms
In the previous section, we mentioned the two different approaches investors can take to invest in the digital currency space – traditional ownership and CFD trading.
Below we discuss these two approaches in more detail.
1. Owning Cryptocurrencies
Traders can always purchase and own cryptocurrencies to trade them later. Investors are looking at the long-term trend in the market, hoping that the price will go up in the future. Though cryptocurrencies are only 11 years old, they have taken a positive direction to increase multifold in value.
In this case, you would accept 100% ownership of the asset and store them in your personal wallet. As long as these remain in your wallet, you will not be affected by the collapse of the trading platform. However, private wallets are always susceptible to security hacks – so you have to take extra care in safeguarding your assets.
Experts recommended keeping your cryptocurrencies in a hardware wallet. Though safer, it might make the process of doing transactions with bitcoin a bit more difficult. If you are hoping to trade frequently, you need a better alternative that is more efficient.
2. Trading Cryptocurrencies through CFDs
The majority of cryptocurrency trading platforms allow you to trade the cryptocurrency without actually owning the coins. Contracts for Differences – more popularly known as CFDs, let you trade the assets by paying the difference in price at the time of opening and closing of the contract.
Cryptocurrency CFDs are relatively costly, but it comes with the simplicity of trading at the click of a button By using CFDs, investors are only speculating on the value of the coins rather than owning them.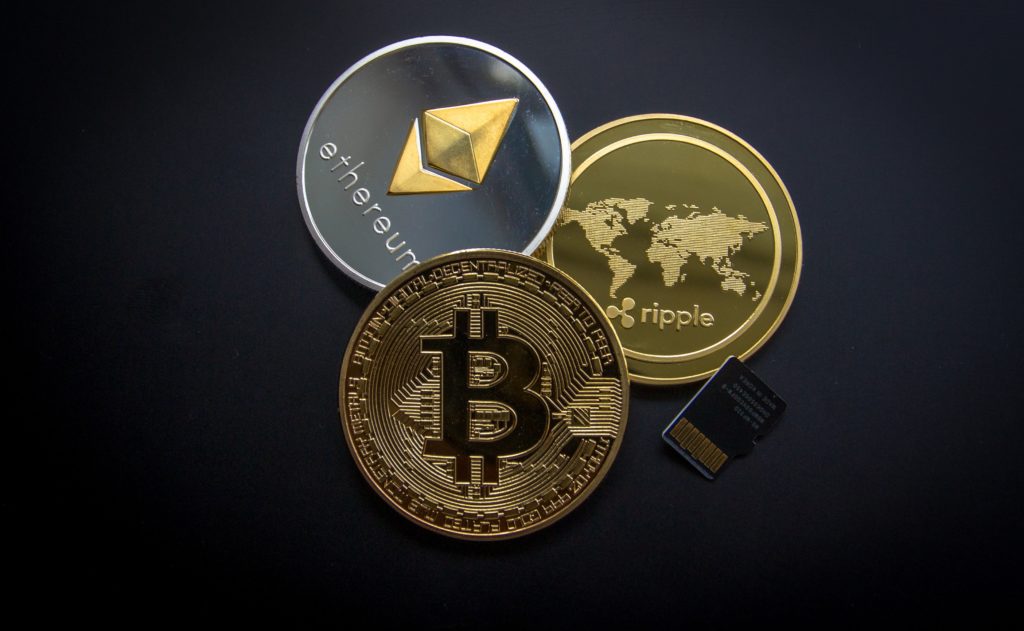 For instance, let's say you are speculating on Bitcoin and feeling bullish. Instead of buying the coin to sell it for a profit, you merely invest in the coin expecting the price to go higher. The one significant advantage of using CFDs is that you can also short-sell cryptos. Furthermore, most regulated trading platforms involved with cryptocurrencies encourage trading through CFDs instead of owning the coins.
How to Deposit Money in Cryptocurrency Trading Platforms?
Until recently, access to cryptocurrency trading through fiat money was a nearly impossible scenario. This was particularly difficult with regulated brokers. And as such, one had to approach unregulated trading platforms and be prepared to evade scams.
Now, as the cryptocurrency industry is taking leaps, more trading platforms are supporting fiat money and secure payment methods to assist transitions. Much like other trading platforms, having a deposit account will make your trading more convenient. Today, the payment methods available include bank cards, local bank transfers, wire transfers, and even e-Wallets such as Skrill, PayPal, and Neteller.
Regardless of where you are located in the world, you can find a means to deposit and withdraw funds. However, you might have to pay a small fee to facilitate the transaction. Furthermore, some trading platforms also require you to maintain a minimum deposit amount in your account.
Fees and Commissions at Cryptocurrency Trading Platforms
Crypto traders charge you for their services in terms of fees and commissions. There are different types of fees every investor has to be aware of before getting to business with a trading site.
This includes:
Spreads
The spread is an indirect fee that you will find at the vast majority of cryptocurrency trading platforms. It is calculated as the variation between the buying and the selling price of an asset. When it comes to cryptocurrencies, the spread needs to be considered only if you are trading through CFDs.
Let us look at this example.
You sign up on a trading site to invest in a cryptocurrency.

You place a buy order at $50,000.

The sell order is valued at $51,000.
The spread of this transaction amounts of 2%.
You need to profit at least by 2% in this transaction just to break even in this trade. That is why you want a trading platform that offers tight spreads that won't eat away your profit.
Commissions
Depending on the trading platform, you will also need to pay a commission on every trade. Commissions are charged at both ends of a transaction, meaning you will have to pay a commission for buying as well as selling. The commission is represented in percentage terms, and the amount is based on the trading capital.
Consider this case:
Your trading site has a commission rate of 1%.

When you buy $100 worth of Bitcoin, you will be charged $1.

When you sell the same Bitcoin for $200, you will be further charged $2.
As shown, you will be paying a total of $3, totaling the commission for both buying and selling.
Fees on Deposits and Withdrawals
A few trading platforms also impose a deposit and withdrawal fee on investors. If this is the case, you will have to pay a fee calculated as a percentage of the total amount.
That said, it is not difficult to find trading platforms that charge zero deposit fees for transactions. Popular brokers also neglect commission rates, so it's primarily the spread you have to consider.
What Cryptocurrencies Can You Trade?
The digital currency market currently hosts thousands of cryptocurrencies. These were launched following the success of Bitcoin, and today, commonly known as "alt-coins". Although alt-coins are still considered highly volatile in comparison to Bitcoin, they might be harder to trade, too.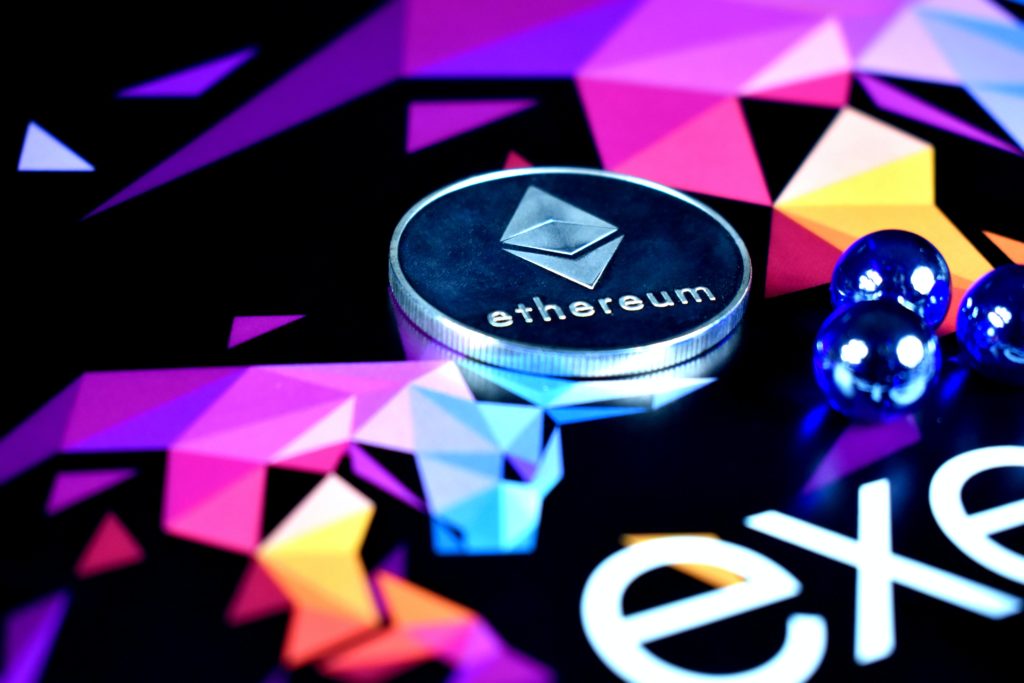 With that said, coins such as Ethereum, Ripple, and Stellar Lumens are receiving increased attention from investors. These alt-coins also fall into the high-risk category, so you need to be cautious of how you speculate on them.
How to Short-Sell Cryptocurrencies?
Earlier, we mentioned that crypto short-selling is possible through CFDs. It simply means you are taking a bearish trade on a specific cryptocurrency, hoping to make a profit from its subsequent fall.
Let us demonstrate how short-selling works on a cryptocurrency CFD platform.
You speculate that Bitcoin rates are going down shortly.

First place a sell order with your broker.

You are selling at a stake of $10,000.

The price of Bitcoin goes down by 2%.

On a stake of $10,000, this translates into a profit of $200.

You place a buy order to lock in your profit and exit the trade.
In a real-world scenario, selling an asset before owning them is not possible. That is where CFDs enter the scene. In other words, by using CFDs, investors need not own the cryptocurrency to sell them first. Rather, you are speculating only on its future price.
Is Leverage Possible With Cryptocurrencies?
There is no getting away from the fact that more and more people of looking to trade cryptocurrencies like Bitcoin and Ethereum. With this in mind, cryptocurrency trading platforms have since made leverage available for investors. Once again, leverage is applicable only if you trade through CFDs.
The extent of leverage available for you depends on your experience as an investor and the policy of your chosen cryptocurrency trading platform. Every country also has a different set of regulations concerning cryptocurrency trading. This will also have a significant influence on how much leverage you can apply. Such regulations prevent retail investors from trading with large amounts and taking huge losses.
Say that you can trade with a leverage of 5:1.

This means that you can trade with 5x the amount you have in your deposit account.

So if you have a balance of $100, you can trade with a stake of $500 by applying leverage.

Note that any profits or losses will also be amplified along with your chosen multiple.
If you want higher leverage, you can always find unregulated brokers offering them. For novice traders, combining both leverage and cryptocurrencies could be a deadly combination due to the high risks involved on both fronts. As such, make sure you learn the ins and outs of risk management before parting with your cash!
How Safe are Cryptocurrency Trading Platforms?
Cryptocurrency is not entirely safe from hackers, and as such, investors can never ignore the possibility of losing their money. In the previous events involving hacking, a few trading sites have been able to repay their clients. However, that is not the case of every broker in the space.
When you are comparing unregulated and regulated trading platforms, this is the first factor that you have to weigh in. If you work with regulated platforms, you are more likely to be protected. If you are based in the UK, you are looking for an FCA accreditation, in Australia by ASIC, and Cyprus by CySEC. Holding a license certainly adds to the reliability as well as the reputation of a trading site.
Apart from regulation, there are a few other features that you have to take into account if you decide to use a non-CFD platform. In other words, you are buying cryptocurrency in its truest form – meaning that you are 100% responsible for its safe-keeping.
Hot vs. Cold Storage
You can store your cryptocurrencies in either hot or cold storage. Hot storage means your wallet will be connected to the internet. In the case of cold storage, it will not be. Though hot wallets are more convenient to set up, cold wallets are safer. You preferably want a trading site that stores your assets in cold storage. This will protect your account from external security threats.
Authentication
Many trading platforms are switching to two-factor authentication. This requires you to connect your account to your phone or email, subsequently adding another layer of protection to your trading account. You will usually receive a One Time Password on your phone that you have to enter when logging in to the site.
Multisig Wallets
Trading sites that allow investors to hold multisig accounts will require two or more signatures to access the funds. Depending on the site, the Multisig would apply for the withdrawal of funds as well as a deposit.
Encryption of Data
While using a payment method such as a debit or credit card, you want to look for trading sites that encrypt your personal information. As all the information stored on the website is prone to hacking, you have to protect your payment details also.
How to Start Using a Cryptocurrency Trading Platform
For those experienced in trading of some kind, venturing into cryptocurrencies will only mean adding another asset to your portfolio. On the other hand, beginners will likely need a bit more help. With this in mind, below we list a step-by-step guide on how to start trading at a cryptocurrency trading site today.
1. Choose your Trading Site
When you have hundreds of platforms to choose from, it becomes increasingly difficult to know which broker is right for you. You first need to find out what kind of features you are looking for and which site best matches your interests. Regardless of your trading style, you need to choose a regulated website and one that offers competitive fees and accessible customer support.
In case you need more help, we have listed the best trading platforms of 2023 at the end of the guide.
2. Register and Verify your Account
To initiate the trading process, the first step is to open an account at your respective site. Generally, you will have to provide your personal information, including your full name, address, nationality, and contact details.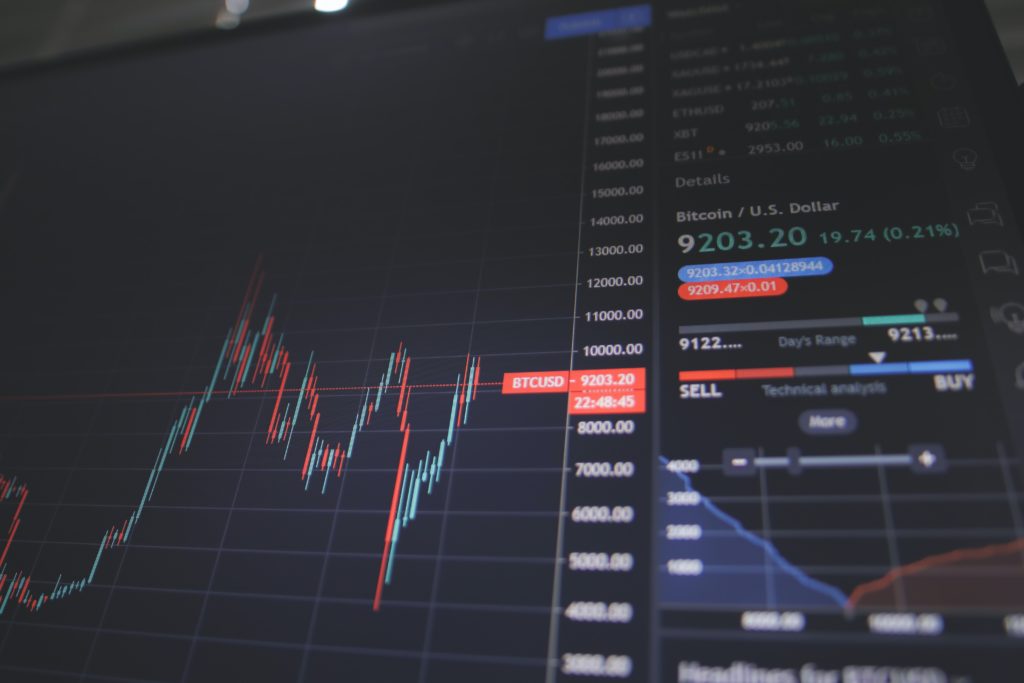 However, in order to start trading, the site has to first verify your details. You should provide a valid government-issued identity along with proof of address. Some sites accept rental bank statements or utility bills as proof of address. Once your identity is verified, you will gain full access to the platform and its features.
3. Add Funds to your Account
Every cryptocurrency platform requires you to have trading capital deposited into your account. This ensures that the broker is able to carry out your orders in a matter of seconds. You can add money using one of the payment methods we discussed earlier.
4. Start Trading
Depending on your trading account, you will have access to a number of cryptocurrencies – both in the form of fiat-to-crypto and crypto-to-crypto. If you have done some technical research, you can start trading right away. All you need is to choose which pair you want to trade and place a buy or sell order.
The amount you trade will be taken from your deposit account, and any profits or losses will also be reflected automatically.
5. Withdrawing Coins
If you are buying the coins through direct ownership, you will have the option to withdraw the purchased cryptocurrency. Some investors prefer to store the coins in the site's wallets; however, this is not recommended due to security concerns.
You are to withdraw your coins to your personal crypto wallet. Here are the steps to follow
Select the option to make a withdrawal on your trading site.

Copy-paste the address of your personal wallet in the withdrawal section.

Enter the amount you want to withdraw.

Process the payment.
The cryptocurrencies should be in your account within a few minutes or hours, depending on the processing time of the trading platform.
In case you are trading through CFDs, the steps are more or less the same, except that you do not have the capacity to withdraw any coins. As you are trading through contracts, no coins are getting exchanged.
What to Look for in a Cryptocurrency Trading Platform?
As of 2023, there are hundreds of cryptocurrency trading platforms available in the market. While some are wider CFD sites that offer several asset classes, some specialize exclusively in cryptocurrency exchange services.
Whichever option you decide to go with (CFD platform or cryptocurrency exchange), you need to make some considerations before signing up.
This includes:
Regulations and licenses.

Types of cryptocurrencies available for trading.

Option to trade through CFDs.

Whether leverage is supported.

Types of payment methods available.

Type of fees, commission, and the spread.
Best Cryptocurrency Trading Platform of 2023
If you simply don't have time to perform on your research, we are now going to discuss some of the most popular cryptocurrency trading platforms of 2023. Our selection of brokers all hold at least one regulatory license, supports several payment methods, and allow you to trade cryptocurrencies in a cost-effective and secure environment.
AVATrade – 2 x $200 Welcome Bonuses
As one of the first trading platforms to provide online brokerage services, AVATrade also has authorized crypto trading available for investors. The platform is regulated by six regulatory authorities, ensuring that your money is always in safe hands.
AVATrade gives you access to several prominent alt-coins, along with a zero-commission policy. Furthermore, there is no bank fee charged on any transactions, either. Its services are available around the clock, and the site works in 14 languages.
Users can get up to a leverage of 1:25, based on their location. For those residing in the EU, the maximum leverage on cryptocurrencies is set at 1:25. The platform provides support for MT4, MT5, and AVATrade's own proprietary platform.
.

20% welcome bonus of up to $10,000
Minimum deposit $100
Verify your account before the bonus is credited
75% of retail investors lose money when trading CFDs with this provider
Visit Avatrade now
Conclusion
In summary, the cryptocurrency trading arena is worth billions of dollars each and every day. While most traders opt for BTC/USD, others prefer to trade crypto-cross-pairs. Either way, not only does the cryptocurrency trading scene operate on a 24/7 basis, but liquidity levels are now super-high. As such, this makes it highly conducive for both short-term and long-term investors.
With that said, the key to approaching cryptocurrency trading is to have an open mind and understand the risks involved. As you are trading with real money, it is recommended to invest only what you can afford losing.
Today, there are hundreds of crypto brokers and trading sites that can facilitate your investment needs. Use our guide as a base to start on your search for the best cryptocurrency platform. Make sure to consider and compare all factors we have mentioned, and you will have no trouble starting your trading career in the cryptocurrency domain.
eToro - Buy and Invest in Assets

Minimum deposit of just 250 USD to get lifetime access to all the VIP channels
Buy over 2,400 stocks at 0% commission
Trade thousands of CFDs
Deposit funds with a debit/credit card, Paypal, or bank transfer
Perfect for newbie traders and heavily regulated

67% of retail investor accounts lose money when trading CFDs with this provider.
What is a cryptocurrency trading site?
Cryptocurrency trading sites, or crypto exchanges, are websites that allow you to buy, sell or exchange cryptocurrencies. This gives you access to Bitcoin and other leading alt-coins of varying liquidity.
How much money do I need to start trading cryptocurrency?
Most trading sites require investors to have a minimum deposit to register and maintain in the account. This could be as low as $100 and could go up to higher amounts.
What are the different fees involved in crypto trading?
Trading sites also vary in their fee structures. Some will charge you commission and spread, while some sites offer zero commissions, and charge only in the form of a fixed spread. If you are taking ownership of the cryptocurrencies, then the fees might also include deposit and withdrawal fees along with trading commission. On the other hand, trading through CFDs does not require you to pay deposit fees or commissions.
How to find regulated cryptocurrency trading sites?
You can find out whether a trading site is regulated or not through its website. If you are trading through CFDs, then the site should hold a license from authority bodies such as the FCA, CySEC, or BaFin. You can also search online directories of these bodies to confirm the broker has a license.
How to transfer money to a trading account?
Cryptocurrency trading sites require you to have capital ready in the account to facilitate fast trades. You can add money through a variety of payment methods on the broker's website, such as bank transfers, debit/credit cards, or e-wallets.
Are there leverage limits available for cryptocurrency trading?
If you want to trade cryptocurrencies on leverage, then you have to trade through CFDs. The leverage limit available is determined by the location, its regulatory standing, your experience in trading, as well as the individual policies set by the broker. The leverage limit might also be different for cryptocurrencies and other financial instruments.
Is it possible to short-sell cryptocurrencies?
Yes, CFD trading allows investors to both long-sell and short-sell cryptocurrencies.