Service for copy trading. Our Algo automatically opens and closes trades.
The L2T Algo provides highly profitable signals with minimal risk.
24/7 cryptocurrency trading. While you sleep, we trade.
10 minute setup with substantial advantages. The manual is provided with the purchase.
79% Success rate. Our outcomes will excite you.
Up to 70 trades per month. There are more than 5 pairs available.
Monthly subscriptions begin at £58.

Ready to join the millions of US citizens that trade and invest on a regular basis? If so, you are advised to do so via a regulated broker. The provider you select will build the bridge between yourself, and the market you want to access.
It doesn't matter whether you are interested in stocks, cryptocurrencies, forex, or commodities – our guide on the Best Brokers USA 2023 will tell you everything you need to know.
4 Provider that matches your filters Providers that match your filters
Not only are we going to list our top USA broker picks, but we also clear the mist on how to choose a platform that suits your needs.
Eightcap - Regulated Platform With Tight Spreads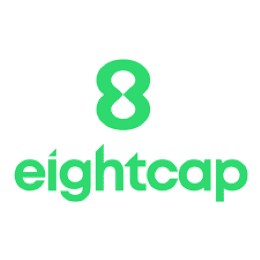 Minimum deposit of just 250 USD to get lifetime access to all the VIP channels
Use our Secure and Encrypted Infrastructure
Spreads from 0.0 pips on Raw Accounts
Trade on the Award-Winning MT4 & MT5 Platforms
Multi-jurisdictional Regulation
No Commission Trading on Standard Accounts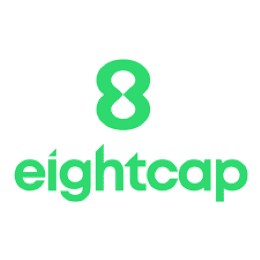 71% of retail investor accounts lose money when trading CFDs with this provider.
Visit eightcap Now
Best Brokers USA 2023 – Our Top 5 Picks
There are heaps of considerations to factor in when electing to find the best brokers in the USA. We discuss this subject in more detail later on.
To give you a heads up, some of the main things to think about are whether the platform is regulated, and able to provide access to your chosen markets before signing up.
Other key features found at the best brokers in the USA are research and trading tools, great customer service, and educational content.
To help point you in the right direction, below you will find a selection of the best USA brokers of 2023.
1. IG- Best Broker USA 2023
Launched in 1974 and serving almost 180,000 customers - IG sits in the top spot when it comes to the best brokers USA.
The platform offers a plethora of assets such as stocks, indices, forex, cryptocurrencies, and commodities - across more than 17,000 markets. There are more than 80 different forex pairs to choose from on the platform, too.
As such, if currencies are what you are interested in - you won't be short of options. If you like to be able to trade or invest on the go, you can make use of the native IG mobile app which works like a charm on both iOS and Android.
This enables you to have a similar experience as you would on the desktop website, including being able to place instant buy and sell orders. In terms of educational content, the platform is packed to the rafters with industry-leading research tools and how-to guides.
Furthermore, IG offers traders more bang for their buck as the broker is commission-free, and spreads are considered to be very competitive. In terms of safety, you can trust this broker as it is not only registered with the CFTC, but also the NFA and FCA.
Moreover, signing up is easy. The platform accepts debit and credit cards, PayPal, or bank transfer. You should note that the latter payment type is the slowest to process.

Plethora of educational tools
Heaps of forex pairs
Well-known CFTC broker
No negative balance protection for US clients
2. Forex.com - Best USA Broker for MT4/5
Making number 2 on our list of the best brokers USA is award-winning platform Forex.com. The broker provides access to a plethora of different assets - including nearly 100 forex pairs. The leverage you can expect on major pairs is capped at 1:50 as per regulatory rules. Minor and exotic pairs will be limited to leverage of 1:20.
The parent company of this platform is listed on the NASDAQ - illustrating just how large the broker has become. Furthermore, Forex.com is compatible with super popular trading platforms MT4 and MT5. This means you have access to a vast amount of different indicators, price charts, and tools.
After all, technical analysis is invaluable when it comes to predicting the market sentiment of your chosen asset. Features on the native Forex.com platform include trailing stop-losses and heaps of risk management tools.
Furthermore, Forex.com is easy to navigate. This is especially important for people with less experience - so placing orders and such will be a breeze. If you also like to invest and trade on the go, you can download the proprietary mobile app for Android and iOS.
If you are a complete novice when it comes to investing or trading, you might want to check out the Forex.com demo account. This is great for honing in on your skills until you feel ready to 'go live' In terms of safety, this broker is registered with various regulatory bodies such as the CFTC, FCA, FSA, ASIC, MAS, RFED, and more.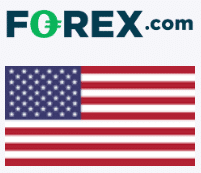 Demo account available to all clients
Compatable with MT4
Regulated by CFTC
Inactivity fee $15 (after 12 months)
No negative balance protection on offer
3. Oanda - Great Educational Content
Next up on our list of best brokers USA 2023 is Oanda. This platform provides access to more than 100 different financial instruments inclusive of commodities, forex, metals, bonds, and indices. The broker prides itself on transparency and competitive spreads and is also commission-free
In terms of forex, this broker offers all major FX pairs, and some minor pairs as well, The platform is very user-friendly and has heaps of technical indicators and research tools to take advantage of. If, like many traders and investors, you would like to utilize the third-party trading platform MT4 - you can at Oanda.
Moreover, the platform is super budget-friendly and doesn't stipulate a minimum deposit or trade size. The broker also clearly states that it disagrees with rejections, last looks, and re-quotes - so that won't be a concern.
This USA broker offers all clients a free demo account, meaning you can practice new trading strategies. It also means you are able to get to grips with the world of investing before risking your hard-earned dollars. In terms of regulation, you have protection and standards set out by CFTC. Under such regulation, leverage on forex trades is capped at 1:50 on major pairs, and 1:20 on all others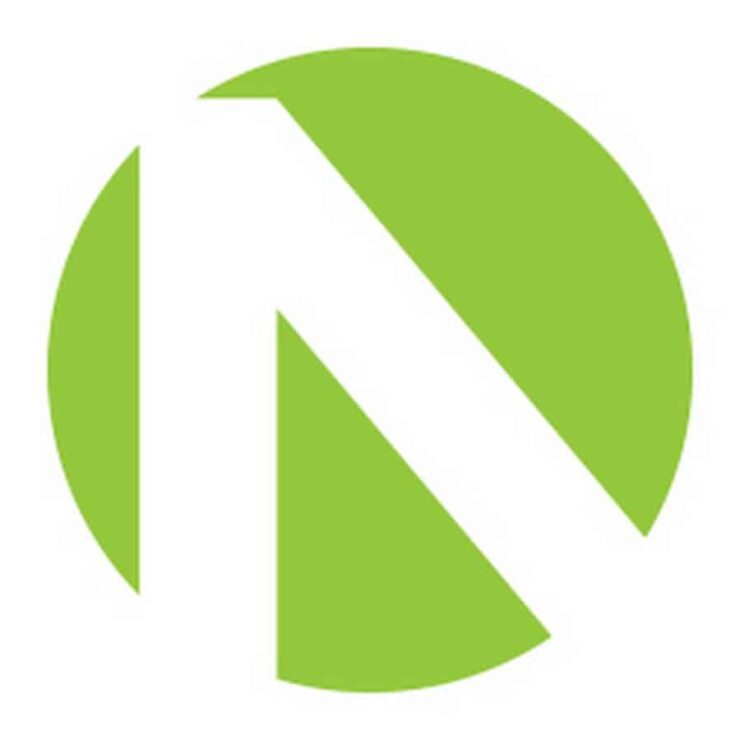 Vast selection of products
Access to over 90 forex markets
Copy trader function
Forex fees considered on the high side
Ancillary fees considered too much
4. Interactive Brokers - Good Variety of Products and Markets
Coming in at number 4 on our list of the best brokers USA is Interactive Brokers. This American platform was introduced in 1996 and is under the strict ruling of regulatory bodies such as the CFTC and FCA.
The broker offers access to heaps of tradable securities, from markets around the world. This includes stocks, options, forex, trading bonds, metals, nearly 100 ETFs, and over 8,000 mutual funds. Moreover, you don't have to pay any commission at this brokerage.
It has to be said that this platform might be better suited to more experienced traders, as many newbies find the platform difficult to use. However, casual seasoned investors might enjoy the research and data tools on offer.
In terms of trading on the move, Interactive Brokers has it's own mobile application, designed to mimic the desktop version. There are several different accounts available on this platform. First, there is the 'IBKR Lite' account which is commission-free.
For the less casual investors out there, IBKR Pro promises low commission on ETFs and stocks. This one is more for high volume and frequent seasoned traders. Interactive Brokers' Desktop Trader Workstation is available to both IBKR Lite and IBKR Pro users.
This includes orders of varying complexity, such as enabling clients to compare multiple options strategies simultaneously. Additionally, you can place multi-leg options orders.

Good range of products
Reasonable trading fees
Copy trader avialibity
Might not be easy to navigate for beginners
forex fees considered high
5.TD Ameritrade - Good for long term investors
Last but not least on our list of the best brokers USA is TD Ameritrade. This platform is one of the largest US discount platforms on our list and has a heavy presence in the online trading scene. The platform has over 50 years of experience in this field.
Furthermore, the broker offers access to a wide range of different securities - all of which you are able to buy and sell. Available assets include stocks, futures, ETFs, forex, and mutual bonds. The broker also enables you to invest in IPOs should this take your fancy. Moreover, you have access to some of the biggest marketplaces in the world such as the NASDAQ, LSE, and NYSE.
This platform is 100% commission-free for US clients if trading stocks, ETFs, or mutual funds. Importantly, this is only under the proviso you keep hold of your investment for 30 days or more. If you cash out your investment before this time you will be charged a $13.90 fixed fee for each trade.
The website is also a little visually noisy, which might make site navigation difficult for beginners. For these very reasons, we think this broker is better suited to seasoned investors. In terms of security, the broker is registered with FINRA and is heavily regulated by the CFTC so there should be no concerns about the legitimacy of the platform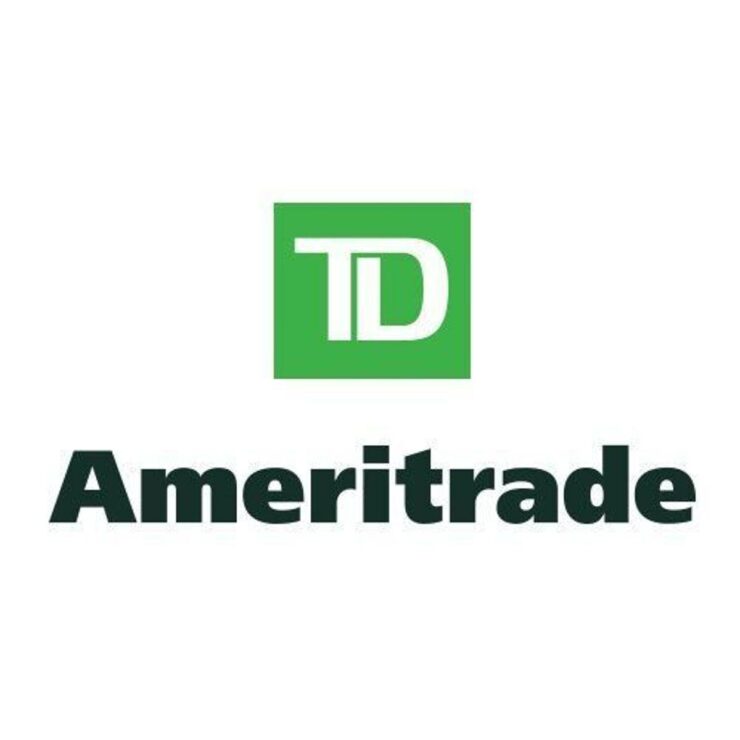 Most asset classes available
Easy to open account
Zero trading fees if you hold mutual fund/ETF for more than a month
Not as good for short-term trades
Best Brokers USA – Types of Platforms
That's our rundown of the best brokers USA 2023. Now it's time to explore what types of platforms exist in the space – which is mostly dependent on which financial instrument you would like access to.
To start you off on the right foot, we have listed below the most commonly seen USA broker types you will see online.
Best Brokers USA for Stocks
If you are searching for the best brokers USA for stocks – there are a plethora of options available to you. This type of platform is generally a broker in the traditional sense – enabling you to invest in shares from multiple marketplaces.
In the US for instance this might be the shares listed on the NYSE and NASDAQ, but there are many more.
When you have completed your investment, you will be the full owner of the shares. This means that if the company has a distribution policy, you will be able to receive regular dividend payments.
Always check out the brokers' stance on share dealing commission as some charge nothing, while others charge a hefty flat fee. It's always worth checking the minimum investment required also.
Best Brokers USA for Forex
Forex is by far the most large-scale financial marketplace in the world -with daily trading volumes easily surpassing the $6 trillion mark. In case you don't know, a forex trade entails exchanging one currency for another.
The goal is to try and speculate on the increase or decrease in the exchange rate. Depending on your personal trading strategy, you might keep a position open for minutes, hours, days, or weeks.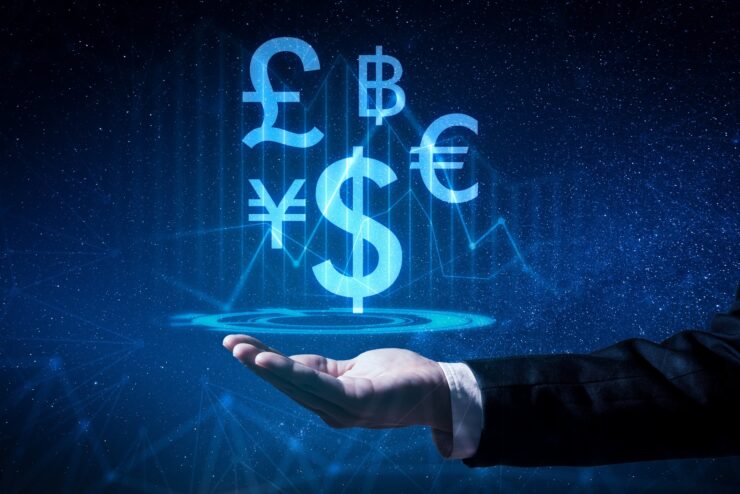 To clear the mist, let's say that you think the Euro will rise in value against the US dollar. This will be illustrated to you as an FX pair EUR/USD and you would place a buy order with your broker.
On the other hand, if in our hypothetical situation you think the Euro will drop in value against the US dollar – you would be required to place a sell order.
If you are a beginner, when conducting your own investigation into the best brokers in the USA – you will see that currencies are categorized. The 3 categories are major pairs, minor pairs, and exotic pairs. Most platforms will have a variety of major pairs on offer.
If, however, you wanted to have a go at trading exotic pairs, you would need to check that your broker will be able to offer access to that particular market. If you can access leveraged products then you will be able to trade on margin. This is capped at 1:50 on major pairs, and 1:20 on minors and exotics.
Applying leverage of 1:50 means that with an account balance of $100, you could enter the market at $5,000. It's advised to tread carefully when it comes to leverage. It's superb if you make good decisions and time the markets correctly – as your profits will be magnified.
However, if you get it wrong, as all do from time to time, your losses are also magnified. This can lead to your account being liquidated.
Best Brokers USA for Commodities
If commodities are more your bag, you shouldn't have any problems in finding a platform to make this happen. Obviously, CFDs are banned in the US, but all is not lost. The best brokers in the USA will enable you to invest in commodities via ETFs.
Another option is to trade using 'futures' or 'options' contracts. You should note that these contracts are better suited to people with a bit of experience, as they are a little more complicated.
Commodities available will vary from broker to broker, but usually include things like Brent crude oil, natural gas, gold, copper, and silver. However, you will find that some platforms have a whole host of commodities such as wheat, corn, cocoa, sugar, corn, and more.
Best Brokers USA for Cryptocurrencies
The trading and investing of cryptocurrencies has experienced new heights over the past year or so. With more Americans than ever opting to trade online – Bitcoin specifically has skyrocketed past the $40,000 mark.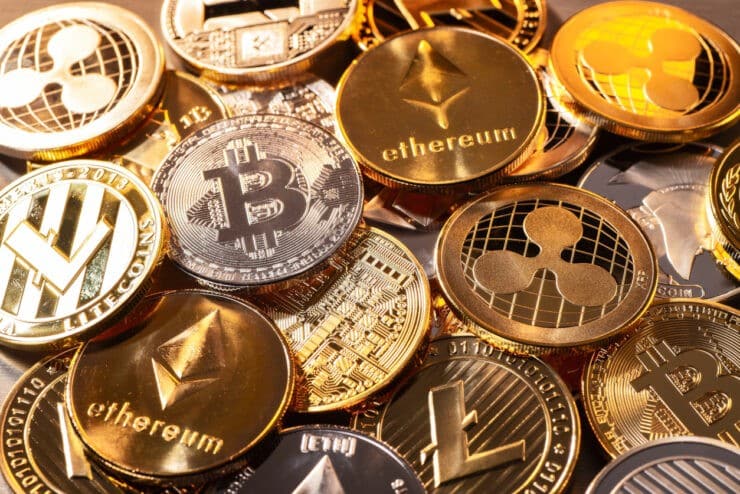 There are now thousands of digital currencies in existence. However, you will usually find that platforms only offer the most commonly traded coins. Even so, you will usually find a selection of at least a dozen to choose from.
Crucially, due to the fact some investors simply don't have almost $40k to spend on a Bitcoin – the best brokers in the USA will enable you to invest in crypto-assets for a much smaller amount, say $20-50.
This makes it easier to build on your portfolio without risking your entire budget on this highly speculative asset class. If you fancy your chances at trading cryptocurrencies via a third-party cryptocurrency exchange – you should think again. Many people flock to these spaces for super high leverage and anonymity.
Crucially, the reason we advise against this is that more often than not these platforms are not regulated, and therefore have no authority (such as CFTC) to answer to. This could spell danger for you as a client.
After all, we are talking about your hard-earned money, so regulation keeps online brokers in check and ensures they are looking after clients.
How to Find the Best Brokers USA of 2023?
When researching the best brokers USA, you will notice that there are hundreds to choose from online. This vast choice is all well and good, but it does make it more difficult to see the forest for the trees.
The bright side is that there are various key metrics you can look out for to help you find the best brokers USA for your needs.
Below we have listed the most important factors to add to your checklist.
Regulation and Safety
One of the first things to tick off your list is whether the broker is regulated. The best brokers USA are regulated by at least one regulatory organization.
As we said earlier, when you are handing over your hard-earned dollars you can't be too cautious. Ergo, if the platform you are researching isn't regulated then you are best avoiding it altogether.
Some of the most well known regulatory bodies include the CFCT, FCA, ASIC, and CySEC. The broker will usually display its license number clearly on its website. The more regulation, the better.
Supported Assets
After making sure the platform you want to join is regulated and therefore safe, you can have a look at what assets are available to you.
In case you are yet undecided, you will see below a list of commonly seen markets featured at the best brokers USA.
ETFs and Mutual Funds

Commodities

Forex

Shares

Cryptocurrencies

Indices

Futures and Options
The best brokers USA offer a plethora of different assets, whereas some might specialize in just one market.
Trading Platform
When thinking about what you want from your broker, you should pay some consideration to whether you are looking for a specific trading platform or app.
For instance, some brokers in the USA enable you to invest on a direct basis via its website. Thus cutting out the need to worry about downloading or installing software. This could be handy for people who share a computer or aren't technically minded.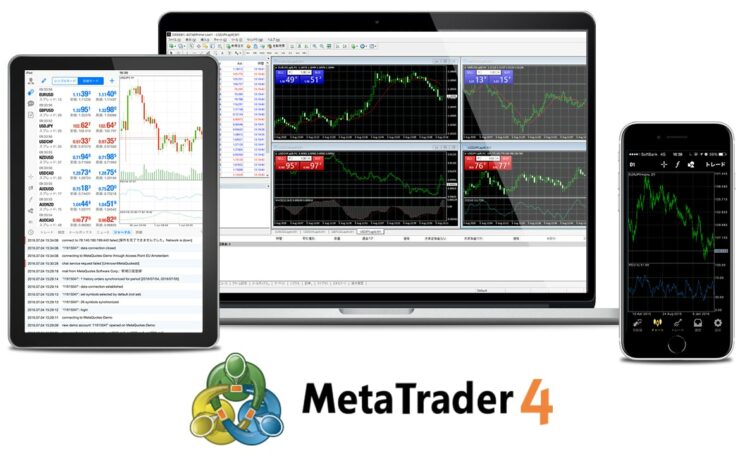 With that said, there are heaps of people who want all the bells and whistles of third-party trading platforms like MT4/5 and cTrader. If this sounds like you, then make sure the broker is fully compatible with the platform in question.
Another thing to consider is – does the broker have a native mobile app? If the broker does have an app that reflects the main platform, you will be able to buy and sell assets no matter how far away from home you happen to be.
USA Brokerage Fees
The best brokers USA provide you with easy access to the financial markets. In return, you will be liable to pay fees of some sort. The fees charged can differ by quite a lot – so make sure you sign up with your eyes wide open.
Understanding potential fees is a super important factor when it comes to choosing the best broker USA for you. As such, you will find below a list of commonly charged fees by online trading platforms
Dealing Fees
Traditional financial assets such as shares, ETFs, and mutual funds usually come with a fixed fee attached to every trade.
For instance, let's suppose your broker charges $10 for each trade

Whether you invest $100 or $1,000, you pay $10

When you decide to cash out the investment, you will again pay the platform $10
Some brokers don't charge anything when it comes to commission, whereas others charge the earth. As such, you should always conduct your own research and check these things out before signing up.
Trading Commissions
If you happen to be more interested in finding the best brokers in the USA for forex, oil, or gold – the chances are you will be charged a variable commission fee.
Take a look at an example of a variable fee:
Let's hypothesize the platform charges a trading commission of 0.7%

You think the price of Brent crude oil is going to increase so you create a $1,000 buy order

As such you pay $7 in commission

When you feel ready to close your oil position, it's worth $1,400

Again you need to pay 0.7%, which equates to $9.80.
As is the case with a fixed fee, always check what the broker in question charges before committing.
Spreads
All platforms charge a spread, even the best brokers in the USA. Let's offer a brief explanation of what a spread is for any newbies.
In a nutshell, the spread is a fee charged by the broker and is the difference between the bid price and the ask price of the particular asset.
The vast majority of time, seasoned traders view the spread as a percentage. If forex is your favored asset then you will invariably calculate the spread in 'pips'.
Either way, the trade needs to increase by the same amount as the quoted spread. Otherwise, you won't break even on your position, let alone make any gains.
See an example below:
If the spread is 0.7%, you need to make a 'profit' of 0.7% to break even

Alternatively, if the spread was 2 pips, you would have to make a 'profit' of 2 pips to break even
Deposits and Withdrawals
It goes without saying that before you can begin your trading adventures you need to make a deposit into your broker account. As such, it's a good idea to make sure the platform accepts your preferred payment method before signing up.
Some providers only accept wire transfers. Although this is a safe payment method, it can also take days to process. This of course delays you buying or selling your chosen asset.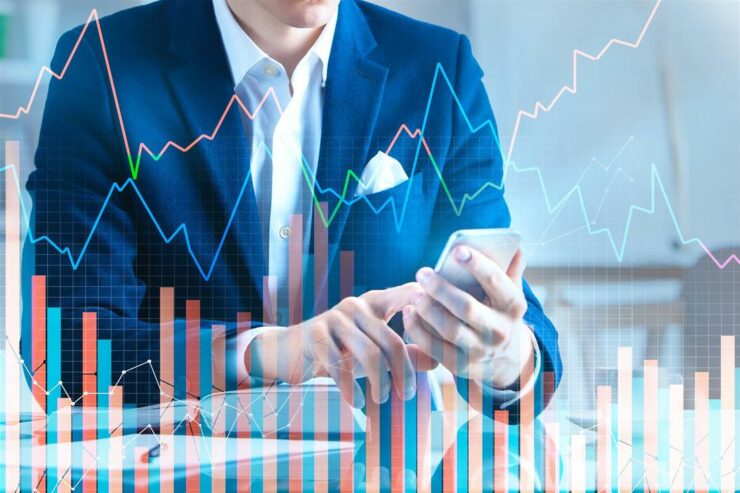 The best brokers USA will allow you to choose from a variety of different payment types when it comes to making a deposit. Some fast, safe, and convenient payment types to look out for are credit/debit cards and e-wallets such as Skrill, Neteller, and PayPal.
It's also wise to check the fee table of any broker, as some will charge for each deposit or withdrawal. The best brokers in the USA will process your withdrawal within 2 days at most and charge low fees.
Tools for Beginners
When you are on the hunt for the best brokers USA, think about what tools will be available to you.
For those unaware of what's out there, we have created a list of the most useful tools.
Educational Tools
If you happen to be a complete novice, then you will be pleased to know that the best platforms offer educational material of some description. This is usually inclusive of things like trading/investing simulators, online mini-courses, and video how-to guides.
Some platforms offer frequent webinars, courses for learning a particular market, lessons in how to use technical analysis, and even educational videos explaining spreads.
Automated Trading
Many US citizens secretly want to become an investor or dabble in trading but find it overwhelming. If this sounds like you, then you might want to think about trading or investing in a completely passive way.
Just one of the ways you can do this is by using an automated trading service like the 'Copy Trader' feature. This feature can be found at some of the best brokers in the US and is useful for seasoned traders as well as newbies.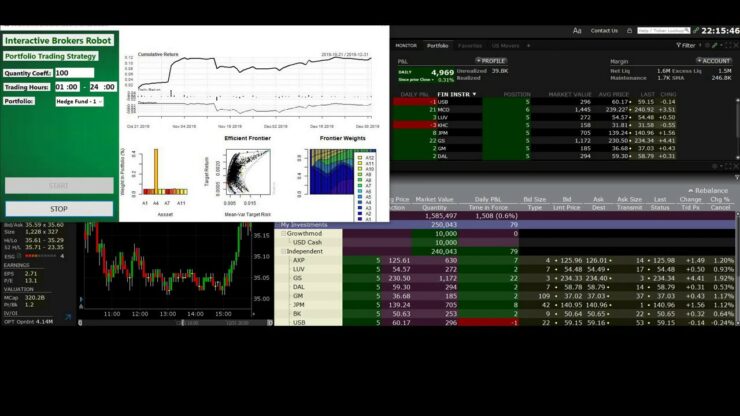 Put simply, you a select pro-investor to invest some money into. Each time they buy or sell something, this will also be mirrored in your portfolio. Meaning if they buy shares in Nike and Tesla, so will you – without lifting a finger.
Another option is utilizing a trading robot, which again, is also a completely passive way to trade. You can do this with a USA broker that supports MT4/5.
Tools for Experienced Traders
Should you fall into the experienced trader category, then there are heaps of tools available to you.
If you are looking to embark on day trading or perhaps swing trading – technical analysis is like a lifeline when it comes to making decisions. As such, you'll want access to an abundance of chart reading tools and technical indicators like the RSI and MACD.
Customer Service
Although we have listed customer service last, this doesn't mean it's not an important factor to consider. After all, if you need help, the customer support team will be the first people you turn to.
The best brokers in the USA provide clients with a selection of contact methods. We like 'live chat' as it's instant and therefore usually the fastest way to get the answer to your query.
If you prefer a good-old telephone call to reach customer support, make sure there is a number provided. Also, check the opening hours – as many brokers offer customer service on a 24/5 basis.
How to get Started With the Best Brokers USA Today
By this point in our Best Brokers USA Guide, you should be feeling confident enough to go ahead and select a platform to help you achieve your trading goals.
Below we have created a simple 4-step walkthrough of how to sign up to a platform. We have kept each step generic, in case you haven't yet decided which USA broker to go with.
Step 1: Open an Account
First head over to the platform that suits your needs the most and look for the 'sign up' button. You will be required to enter some basics such as your name, address, telephone number, email address, and date of birth.
This is all standard practice with regulated platforms. As such, you will also need to back the information up with a photo ID like a passport, and a utility bill or tax letter stating your address.
Step 2: Make a Deposit
By this point, you should have already checked that the broker is compatible with the payment type you want to use. Therefore you can now fund your account.
The best brokers in the USA accept a variety of payment types, such as the following
Debit Card

Credit Card

Neteller

Paypal

Skrill
Whilst you can deposit funds into your account with a traditional bank transfer, as we said this is the slowest way to begin your investment adventure.
Step 3: Search for Asset
Once your account is set up and funded, you can look for the asset you want to trade.
The best broker USA will feature a search box, making it super easy to find the asset you wish to invest in
We think you should feel comfortable with the platform you have chosen. Therefore, you will find detecting your chosen asset and placing an order a stress-free procedure.
Step 4: Place Order
Once you have found the asset you are most interested in, you can create your trading order.
As we said, if you think the price of the asset is going to increase – you should place a buy order. If you think the opposite, place a sell order.
Check all of the information and then confirm your order. Now that your broker knows your position, your order will be executed accordingly!
Best Brokers USA – The Verdict
As is crystal clear from our Best Brokers USA Guide, irrelevant to whether you want to trade stocks, ETFs, cryptocurrencies, or forex – there is a platform out there for every shape of investor.
There are hundreds of potential brokers online, but do tread with caution. For every great platform, there are at least a dozen shady ones. The only way to know for you that you are handing your money over to a legit broker is to choose one that is regulated by the CFTC, FCA, ASIC, or CySEC.
There are other regulatory bodies but these are the most commonly seen. In this guide, we have listed what we consider to be the best brokers in the USA right now. All of our picks are regulated and offer plenty of features and markets.
Eightcap - Regulated Platform With Tight Spreads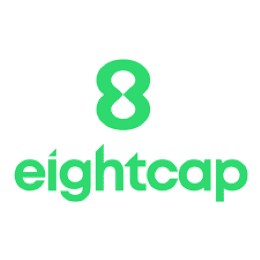 Minimum deposit of just 250 USD to get lifetime access to all the VIP channels
Use our Secure and Encrypted Infrastructure
Spreads from 0.0 pips on Raw Accounts
Trade on the Award-Winning MT4 & MT5 Platforms
Multi-jurisdictional Regulation
No Commission Trading on Standard Accounts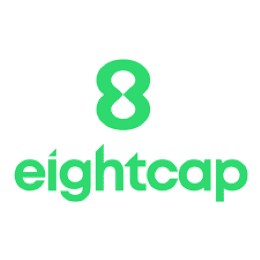 71% of retail investor accounts lose money when trading CFDs with this provider.
Visit eightcap Now
FAQs
What is the best broker in the USA for stocks?
One of the best brokers in the USA for stocks is Interactive Brokers, as the platform offers shares from dozens of markets and is fully regulated and user-friendly.
Are online brokers in the USA safe?
Yes. Most online brokers in the USA are safe. However, we recommend only sticking with regulated platforms for your own safety. IG, Oanda, Interactive Brokers, Forex.com, and TD Ameritrade are all regulated
What is the minimum that you can trade with at a USA broker?
The minimum deposit will depend on the broker and can range from nothing to hundreds of dollars.
What is the best broker in the USA 2023?
Our best broker in USA 2023 is IG. The broker has been around for over 40 years, offers heaps of assets, is fully regulated, and accepts a variety of payment methods.
Do brokers in the USA offer crypto CFDs?
No. Brokers in the USA do not offer crypto CFDs because they are not permitted as per CFTC rules.