Looking to dive into the world of digital assets? If so, it's imperative you think about how to store your tokens safely. As the cryptocurrency industry is fraught with hacking risks! Although this sounds like a daunting decision, help is at hand. Today we talk about the best cryptocurrency wallet in the market, how to find one that aligns with your goals, and the steps required to get set up in under five minutes.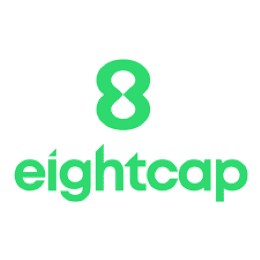 Minimum deposit of just $250
100% commission-free platform with tight spreads
Fee-free payments via debit/credit cards and e-wallets
Thousands of CFD markets including Forex, Shares, Commodities, and Cryptocurrencies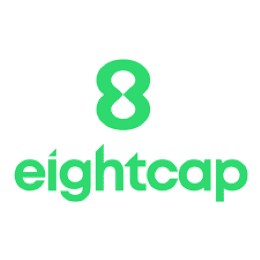 71% of retail investor accounts lose money when trading CFDs with this provider.
visit eightcap now
Table of Content
Best Cryptocurrency Wallets 2022: The Top Three
We have scoured the very best crypto wallets in the market right now. You will see them listed below.
Binance: Overall Best Cryptocurrency Wallet.
OKEx: Best Crypto Wallet for Tools and Features.
Coinbase: Best Crypto Wallet for Newbies.
Next, we offer further detail on each storage option to help you make your decision. Note that later on, we also divulge the best cryptocurrency wallet alternative.
Best Cryptocurrency Wallets 2022: Comprehensive Reviews
As well as considering what type of storage option might be best for you – you'll also need to consider accessibility, security, the reputation of the provider behind the wallet, and much more.
If this is all new to you, do not worry. We talk about the different types of crypto wallets and key metrics for finding a good one after the following reviews.
1. Binance – Overall Best Cryptocurrency Wallet 2022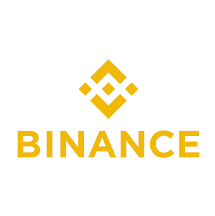 More than 100 million users
Hundreds of cryptocurrencies supported and commissions from 0.1% per slide
The Trust Wallet was created for both newbies and experienced traders
Some supported crypto tokens aren't available to buy with a credit or debit card
Crypto assets are highly speculative and volatile. Always consider the risk of loss before proceeding
2. OKEx – Best Crypto Wallet for Tools and Features
OKEx is another wallet provider with millions of clients on its books. The first option is a mobile app that is free to download and enables you to take charge of your own investment by looking after your private keys. This guide found more than 400 crypto pairs to trade via this storage solution, which means it is also a portable exchange. Large-cap assets include Bitcoin, Cardano, Polkadot, and more.
This is one of the best crypto wallets due to the sheer range of different digital assets. We found recently added tokens to include BabyDoge, Smooth Love Potion, ECOMI, Clover Finance, Yield Guild Games, and others. You can make a deposit via the app using credit and debit cards - after completing the KYC process. The commission fee to buy and sell is 0.10%.
Another option is the OKEx web wallet. This saves you from worrying about the safety of your private keys. Security comes in the form of SHA-256 hash and ECDSA encryption - as well as multiple backups, bank vaults, and storage limits. Already own some cryptocurrencies? You can trade these with other supported tokens. Alternatively, you might use your existing holdings to purchase another digital currency.

Over 400 cryptocurrency pairs supported
Commission to trade cryptocurrencies starting from 0.1%
Derivative products may be too advanced for newbies
Crypto assets are highly speculative and volatile. Always consider the risk of loss before proceeding
3. Coinbase – Best Crypto Wallet for Newbies
Coinbase is a popular exchange that offers the best crypto wallet for newbies. The provider looks after over 56 million accounts worldwide and offers a mobile storage solution and trading facilities. This is free to download for iPhone and Android users and supports all of the ERC-20 tokens in the market - inclusive of DAI and USDC. You can also store and transfer 500+ assets, such as Bitcoin, Stellar, Litecoin, Dogecoin, and more.
You will be able to transfer or buy supported digital currencies directly from the mobile app after linking your Coinbase account to the wallet. This provider also enables you to opt for a web option, in which case 98% of your tokens are kept safe offline. Beginners especially may prefer this route as the platform looks after your private keys. So you don't need to take on the responsibility yourself.
This crypto wallet also utilizes the aforementioned 2FA and an opt-in whitelisting feature, which only enables trusted withdrawals to Coinbase or external addresses. The commission fees here when trading are somewhat expensive at 1.49% per slide. Furthermore, if you opt to fund your account with a credit or debit card, this comes with a charge of 3.99%. This provider adheres strictly to KYC procedures.

Range of cryptocurrencies to choose from with institutional-grade security
Top-rated crypto exchange serves millions of clients around the world
Maintain control over your private keys with the mobile app wallet
Debit cards come with a deposit fee of 3.99%
Crypto assets are highly speculative and volatile. Always consider the risk of loss before proceeding
What is a Cryptocurrency Wallet? Quick Overview
The chances are you are researching the best crypto wallet because you are concerned about the safety of your digital asset investments. But what does this entail exactly?
A cryptocurrency wallet is comparable to a bank account – only it is used to store your digital currencies.
Depending on the wallet you choose, you will receive a public address – comparable to a sort code and account number. This enables people to send you digital tokens using a specific address.
You may also be given a private key, again depending on the wallet type. This is a secret code that only you should know which allows you to access your crypto assets.
The best cryptocurrency wallets will also double up as an exchange, allowing you to store your digital currencies in safety – as well as buy, sell and convert them with ease.
Guide to Select the Best Crypto Wallet for Your Needs
See below for a guide on how to select the best crypto wallet. This covers the different options available, as well as security features and other considerations to help you choose the right one.
What Type of Crypto Wallet do you Need?
To start, you will need to think about which type of crypto wallet might suit you best. There are four main options and each offers differing accessibility, personal responsibility, and levels of security.
Hardware Device
A hardware device is like the USD flash drives we use to store digital documents and media files. Only it is used to house your private key. As we said, you need this secret passcode to access your cryptocurrency investments.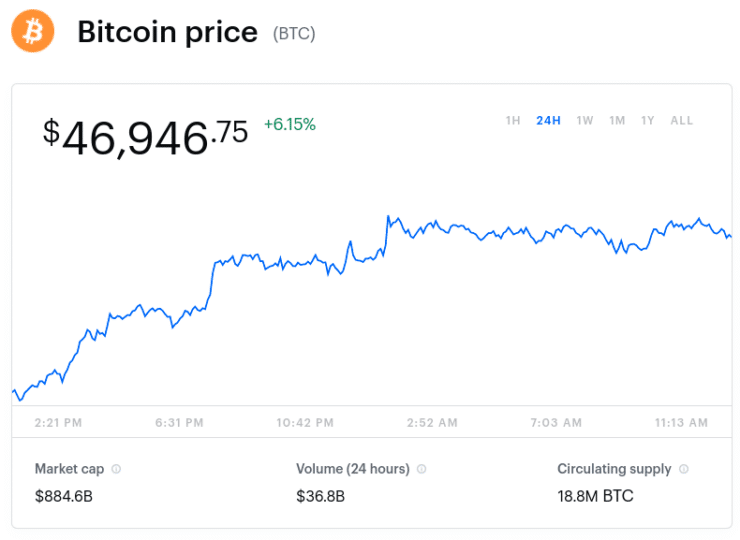 The hardware wallet comes in the form of a physical device and, although considerably safer than other storage options, it might be a little intimidating for newbies.
For maximum security, many hardware wallets require regular updates.
You would likely need to perform frequent data back-ups in case of loss or corruption.
It's also necessary to secure your recovery phrase out of harm's way.
Some investors add this to a separate device, have it engraved in hard metal to weatherproof it, or split it into chunks and store it in multiple locations.
Notably, the aforementioned hardware wallet usually needs to be plugged into a device such as a laptop. Furthermore, providers can charge anywhere from $20 to $1,500 for this type of product, depending on the brand and features.
Possibly the best crypto storage solution for convenience and peace of mind is to sign up with a regulated brokerage to trade digital assets via CFDs. As the underlying tokens do not exist – you never have to worry about the safety of your funds.
Plus, you can instantly cash out whenever you want and leverage is usually offered.  We talk about this alternative crypto wallet solution later and review the best platform for the task.
Web Wallet
Unlike the aforementioned hardware route, web wallets are less secure – especially via an unregulated platform. This is because often you won't have access to your private keys. Not only that, but if the crypto exchange is hacked, which is a real danger, it leaves your funds and digital assets extremely vulnerable to theft.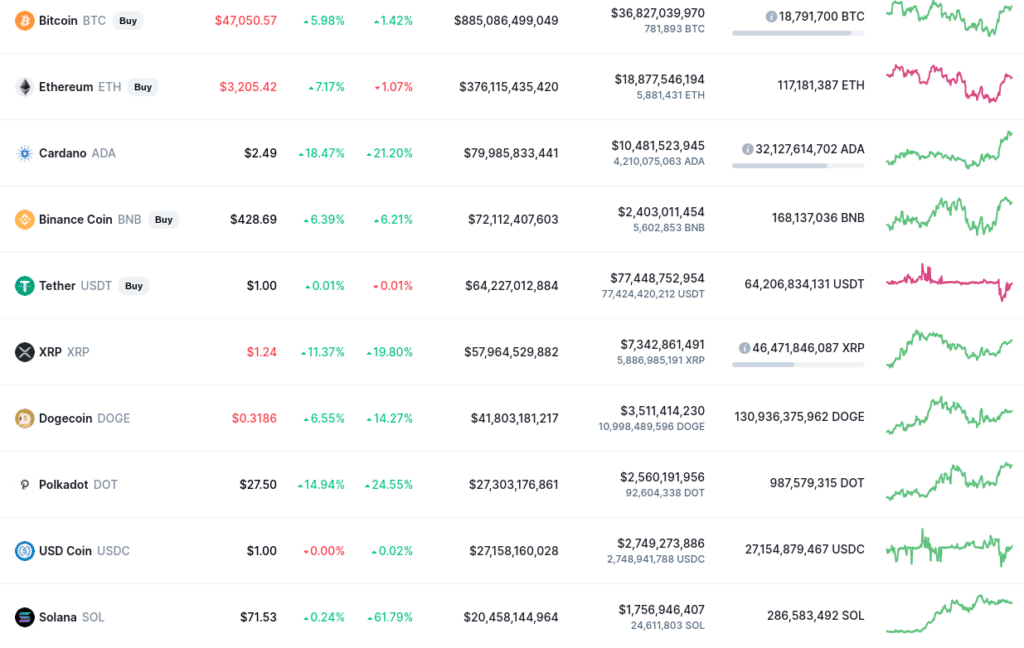 A regulated trading platform will often offer the best cryptocurrency wallet in this category.
This is because to buy, sell and convert your digital assets, you will usually just need to sign in to your brokerage account to access your portfolio.
This way, you can check the performance of your tokens – as well as being able to close your position at a moment's notice.
Regulated web wallet providers offer a much safer storage solution in such a risky industry, largely due to the rules they must follow to maintain a license from financial regulators.
In addition to the above-mentioned advantages, regulated brokers save you from transferring tokens between different decentralized exchanges. Furthermore, they often make fiat deposits fast and convenient and keep fees low.
Mobile Application
The best crypto wallets offer an end-to-end trading solution in the palm of your hand. A mobile application is one of the most accessible ways to store your digital assets, plus this type is usually free for Android and iPhone users.
It's crucial that you check which security features will be included with your wallet – before installing the application and transferring any tokens.
One of the most basic levels of safety you can expect is regulation – which we talk about shortly.
You might also look for address whitelisting – to insure you can only be sent to trusted sources.
To better secure your assets, it's wise to use the mobile application of regulated providers.
Desktop Wallet
A desktop wallet involves downloading software onto your laptop or home computer. This could present a problem if you need to access your digital assets – but are nowhere near the device on which you hold your tokens.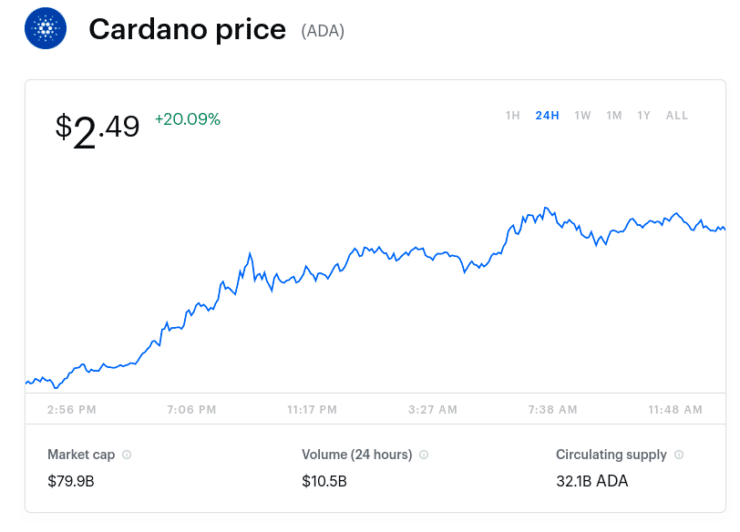 The best crypto wallets allow you to access your digital investments at a moment's notice, and wherever you are. You will benefit even further by having more than one option when it comes to checking the progress of your portfolio.
Check out our review of AvaTrade later for an alternative to the above-mentioned storage types. The broker behind the wallet offers both an app and also access to crypto CFDs via its main platform.
Is the Cryptocurrency Wallet Provider Regulated?
Many cryptocurrency wallets (and their providers) are unregulated. This means that they do not have to follow any standards when offering a service to traders and investors.
Regulated and licensed storage providers adhere to rules and laws designed to keep your finances safe from online crime, such as fraud.
Choosing a regulated platform often saves you from taking on the responsibility of keeping your private keys and digital investments safe – in most cases, the broker will do this for you.
Some of the biggest regulators providing licenses in this space include ASIC, the FCA, and CySEC.
How will Your Cryptocurrency Wallet be Secured?
As we said, the regulation offers peace of mind that you are trading on a trustworthy platform and your digital assets are secure. In addition to this, when you are deciding which is the best crypto wallet for your goals – check out what security features are in place.
Key security features to look for include:
2FA /Two Factor Authentication: As we mentioned in our earlier reviews – 2FA is a basic security measure used by the best crypto wallets. There are sometimes multiple options for this. One of the most common is the creation of a temporary and unique code that expires in say 30 seconds. This is known as a One-time Password (TOTP). This will be used alongside another password and adds an extra layer of security.
Device and IP Whitelisting: As we touched on, this entails adding addresses to your list of verified places to withdraw to. This is a preventative measure to stop anyone from getting hold of your credentials and sending money to an untrusted source.
That's safety covered. There are other things to consider before deciding which crypto storage solution is best for you – which we explain next.
Is There a Diverse Range of Crypto Markets?
In your search for the best cryptocurrency wallet, you may already have a specific market in mind. Regardless, having access to a diverse list of assets to choose from can only be an advantage.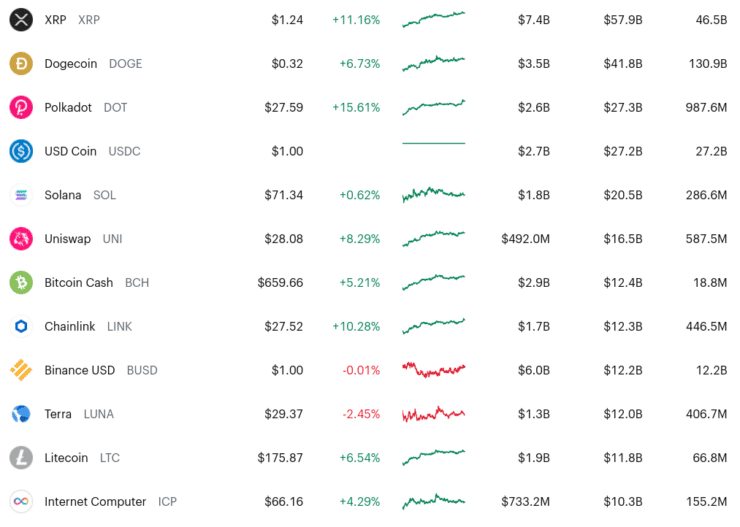 As such, the best cryptocurrency wallets will offer a storage solution that supports heaps of different tokens. This is because you may look to buy Litecoin now, but later want to allocate some funds to buy Shiba Inu Coin or Tron.
Are you Able to Convert, Buy and Sell?
As you've likely realized, no two storage options are the same. Some investors are happy to download a wallet and use it purely to store their investments. However, most of us prefer an end-to-end trading solution. This usually includes also having the ability to buy, sell, and convert.
As you can see, there is a wide range of aspects to think about when searching for the best crypto wallet to keep your tokens safe. If you are looking for something that requires less effort to secure and also allows you to buy and sell on the move – read on.
Best Alternative to a Cryptocurrency Wallet
Below, you will see a comprehensive review of the best alternative to a crypto wallet.
Note that this provider doesn't allow you to buy cryptocurrencies directly, but is one of the best CFD trading platforms in the space.
1. AvaTrade – All-Round Best Crypto Wallet Alternative
Multiple tier-1 and tier-2 jurisdictions regulate AvaTrade, including ASIC (Australia) and MiFID (the EU). In addition, this makes it a highly trustworthy platform. The CFD provider offers the best alternative to a cryptocurrency wallet as you won't take on the burden of buying digital assets directly. Instead, CFDs track the price of the underlying tokens - meaning you do not need to store or secure anything.
Many people find this beneficial as it also cuts out the need to look after private keys and take extra security measures. Cryptocurrency CFDs also allow you to speculate on the rise or fall of your chosen tokens For instance, if you think Polkadot will see a price decline - you can place a sell order to make gains from the falling market. This is known as going short, for anyone unaware.
If you like the sound of a mobile app wallet and want to trade on the go, you can download AvaTradeGO. This free application enables you to monitor your account, besides the ability to buy and sell digital currencies as CFDs. The broker's strong regulatory standing provides a safe alternative to store and convert tokens. Listed crypto assets include Bitcoin, MIOTA, Ripple, Stellar, NEO, Dogecoin, and lots more.
You can buy a wide range of digital currencies via CFDs without paying commissions, and the spread is tight across all markets. To add funds to your account, you can choose between credit and debit cards, bank transfers, and e-wallets, including Neteller, WebMoney, and Neteller. Of course, when you wish to cash out your investment, it's a simply case of logging into your account to create an order.

Trade crypto CFDs without worrying about storage and securing tokens
The wallet provider is regulated by tier-1 and tier-2 jurisdictions
Commission free crypto trading with competitive spreads
Admin and inactivity charge after a year of no trading
71% of retail investors lose money when trading CFDs with this provider
Visit Avatrade now
Best Crypto Wallets 2022: Get Started in Three Steps
If you have already decided on the best cryptocurrency wallet for you – you will find below a  walkthrough of how to get started.
Step 1: Sign up With a Crypto Wallet Provider
The first thing to do is sign up with the provider in question. This is because the next crypto wallets are offered by trusted brokers or exchanges – such as the ones reviewed today. You will usually need to enter your full name, email, and chosen password.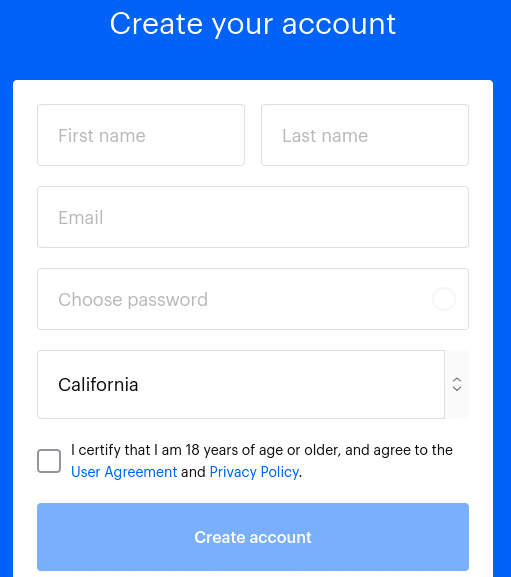 Next, it's highly likely you will also have to tell the crypto wallet provider your residential address, date of birth, and some other information surrounding your experience and financial standing.
As we said, reputable platforms will follow AML rules.
This means regulated brokers must validate your ID and address to prevent financial crime.
Therefore, you can complete the KYC process by sending a clear copy of your passport for proof of your identity, and a recent utility bill or bank statement to prove your address.
Step 2: Get Started With the Crypto Wallet of Your Choice
If you opt for a mobile app, you will need to download it from the relevant store. This is Google Play for Android and the App Store for iPhone users.
Once you have downloaded and installed the mobile wallet app, you can log in with the details you created in step 1.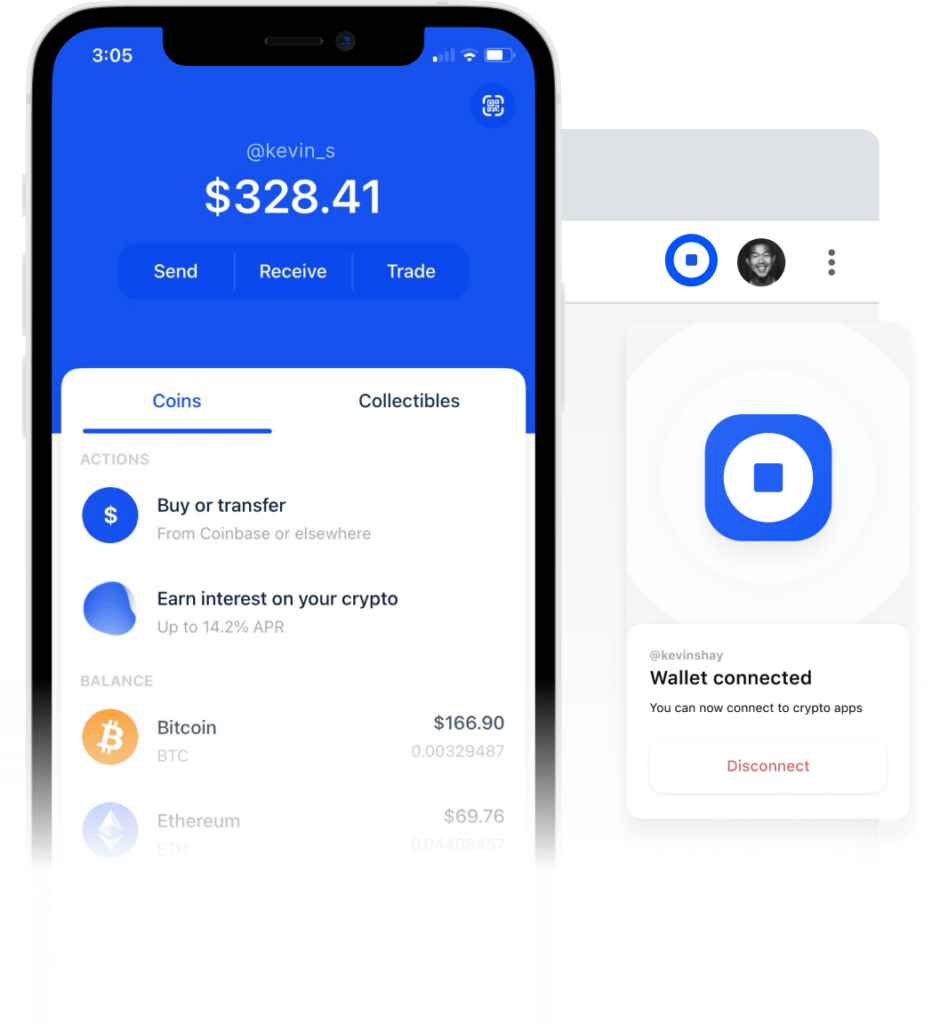 If you prefer the web wallet route – sign in on the platform instead to start the process of adding cryptocurrencies to your portfolio.
Step 3: Add Some Cryptocurrencies to Your Wallet
If you are yet to purchase any digital currencies, you can make a deposit using your chosen payment type and buy tokens via the wallet – if the one you chose permits it.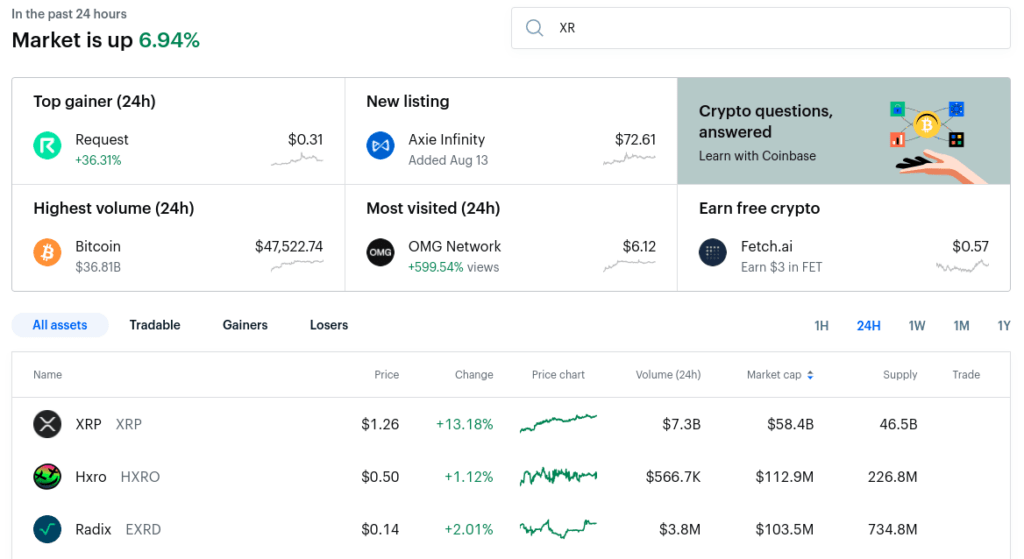 Alternatively:
If you already own some cryptocurrencies – use the public address given to you by the wallet provider to send the assets to your new storage solution.
You may also opt to buy crypto assets via CFDs, in which case you can use a regulated brokerage such as AvaTrade.
Here, you can add funds to your account using credit/debit cards, bank transfers, or e-wallets. Then, buy crypto assets via CFDs to avoid the storage dilemma entirely.
If you know which digital tokens you want to access, use the search bar function and select it. You will need to enter the amount you wish to buy (or sell in the case of shorting CFDs) and confirm everything.
Best Cryptocurrency Wallets 2022: Full Conclusion 
Throughout this guide, we've talked about the various crypto wallets available and how they differ in terms of accessibility, security, and features. Hardware wallets are most suited to seasoned investors who understand the ins and outs of securing digital assets.
Mobile apps are also handy, but sometimes entail you taking care of your private keys, which can be risky. If you lose this information, you won't be able to access your tokens. Web wallets aren't always the safest option due to how vulnerable your funds are. The best route for most is a regulated broker.
We also reviewed AvaTrade, the best crypto wallet alternative in the space. ASIC and 6 other financial authorities regulate this broker – creating a safe CFD trading environment. Also, buying digital currencies via CFDs removes the burden and stress of storing tokens. Plus, you will not pay any commission fees and can also profit from falling markets.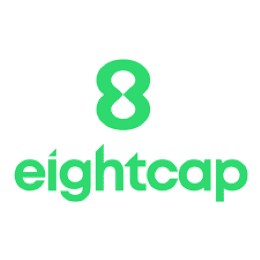 Minimum deposit of just $250
100% commission-free platform with tight spreads
Fee-free payments via debit/credit cards and e-wallets
Thousands of CFD markets including Forex, Shares, Commodities, and Cryptocurrencies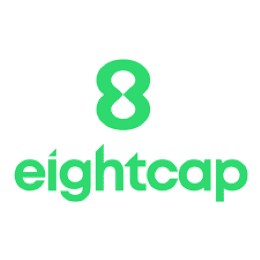 71% of retail investor accounts lose money when trading CFDs with this provider.
visit eightcap now
FAQs
What is the best cryptocurrency wallet?
The best cryptocurrency wallet is Binance. The first option is the Trust Wallet, backed by the exchange. Here you can choose between over 150 digital tokens as the app supports more than 40 different blockchains. With the free mobile app, you will look after your own private keys. You might also opt for the web wallet solution whereby your keys are taken care of and most of your crypto assets are kept safe in cold storage.
What is the best cryptocurrency wallet alternative?
The best cryptocurrency wallet alternative is regulated broker AvaTrade. Here, you can buy digital currencies via CFDs, which cuts out the worry of securing and storing digital currencies. Furthermore, you can try to profit from falling markets by going short with a sell order. This provider offers 0% commission to trade and both the platform and app are easy to navigate and support tons of payment methods, including credit and debit cards, e-wallets, and bank transfers. A major advantage is the safe trading conditions due to its strong regulatory standing.
What is a cryptocurrency wallet?
Generally speaking, we keep tangible cash in bank accounts, where we which use personal ATM pin numbers to stop unauthorized access. Digital currencies, on the other hand, are stored in crypto wallets whereby, depending on the type. You will be given a public key (an address people can send tokens to) and a private key so you can access your assets. The most convenient option is to sign up with a regulated broker like AvaTrade. So that you can trade the underlying value of cryptocurrencies without needing to keep your assets, a recovery phrase, and secret keys safe from hackers.
What is the safest crypto wallet to use?
If you are experienced and understand how to secure digital currencies, then a hardware wallet will be your best option. Newbies are probably best sticking with a brokerage such as AvaTrade that offers the kind of safe trading environment only provided by regulated platforms. Moreover, you don't need to concern yourself with storage here as you are merely trading based on the value of the underlying asset.
Can I buy, sell and convert assets with a crypto wallet?
Whether a crypto wallet enables you to buy, sell and convert - as well as store - will depend on the type you choose and the provider behind it. As such, if this an all-round trading solution is something you are looking for, you could take a look at the AvaTradeGO app where you have access to dozens of leveraged crypto CFDs.