Best Forex Course

Join for a one time fee of $99

Practice all you learn straight from your account, with your chosen broker.

Free access if you open an account with LongHorn FX and make a deposit!

Trade like the professionals when you complete the course. Limited Offer
Premium Plan
Get the course completely free!
Register your interest with our partner, FCA regulated FX/CFD broker, LongHorn FX and receive the Learn 2 Trade Forex Course for FREE!
CFDs are complex instruments and come with a high risk of losing money rapidly due to leverage. 70.16% of retail investor accounts lose money when trading CFDs / Spread betting with this provider. You should consider whether you understand how CFDs / Spread betting work and whether you can afford to take the high risk of losing your money.
Start The Learn 2 Trade Forex Course!
Learn
Get tons of tips, case studies, examples and bonuses, all in a friendly, easy to understand, intuitive way
Test
Test your knowledge with unique quizzes, train yourself after each chapter
Practice
Practice all you learn straight from your account, with live market rates
Our Course has everything you need to learn to become a Forex trader. Take advantage of the financial market in 11 lessons and learn how to trade Forex like a professional.
By taking our Forex trading course, you will learn to:
Recognize business opportunities
Utilize movements of currency rates
Forecast future events and their influence on currencies
Use all the tools and aids offered by the trading platforms
Implement technical and fundamental analysis
Start making profits and begin your journey to success!
Different trading styles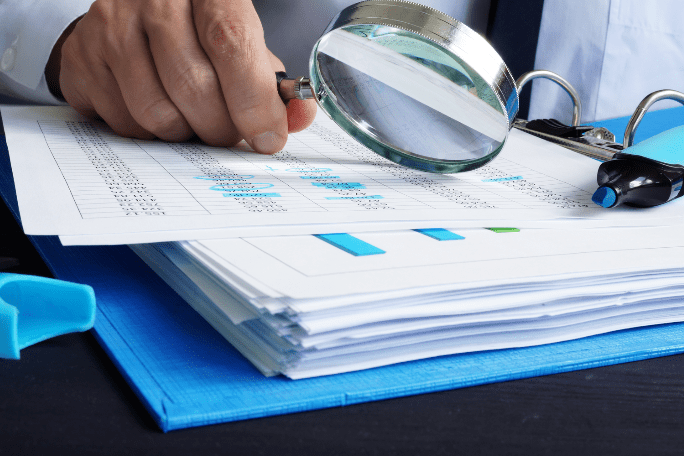 This is a detailed list of the chapters, lessons, and topics you will find on Learn 2 Trade Trading Course:
CHAPTER 1
Preparation for Learn 2 Trade Trading Course
The Forex market is a worldwide market of currencies (called instruments). The market measures the value of a currency in terms of another currency's value (e.g.. $1 = £0.66).
CHAPTER 2
First Steps in Learn 2 Trade – Basic Terminology
It is very important to get to know Learn 2 Trade Terminology in order to trade knowledgeably. The terminology is important to be able to read currency price quotes.
CHAPTER 3
Synchronize Time and Place for Forex Trading
It's time to learn more about the market. Our step by step journey through Forex continues. So before jumping into the deep water, let's wet our feet first, and get used to the temperature… and focus on the following forex trading terms:
CHAPTER 4
Get Equipped for Learn 2 Trade
Now that you wet your toes, we are ready to start swimming lessons… Let's jump right in. We will now start giving you the basic tools necessary to be a successful Learn 2 Trade trader.
CHAPTER 5
Fundamental Learn 2 Trade Strategies
Sometimes a fundamental approach is even more important than a technical one. From George Soros to Warren Buffet, some of the world's most famous traders have admitted that they owe their fortunes to the fundamental analysis they have made over the years.
Chapter 6
Technical Forex Trading Strategies
It's time to get right into the thick of things and start learning about technical analysis, one of the most common forex trading strategies. In Chapter 6 we will discuss some of the most popular forex trading strategies.
Chapter 7
The Fibonacci Technical Indicator
In the next two chapters, you will receive a detailed introduction to your technical toolbox. Every professional has his own working tools and so do Forex traders. Our toolbox contains a variety of analytical tools. These tools are helpful for efficient, professional technical analysis (which at the same time, in many cases, support fundamental decisions).
Chapter 8
More Technical Trading Indicators
Having met Mr. Fibonacci, it's time to get to know some other popular technical indicators. The indicators you are about to learn about are formulas and mathematical tools. As prices shift all the time, the indicators help us put prices into patterns and systems.
Chapter 9
6 Killer Combinations for Trading Strategies
In Chapter 9 we will show you which trading strategies you can combine to get the best results (two is usually better than one).
Chapter 10
Risk and Money Management
In Chapter 10 – Risk and Money Management we will discuss how to maximize your profits while minimizing your risk, using one of the most important tools of forex trading – proper money and risk management. This will help you mitigate your risk and still allow you to make a nice profit.
CHAPTER 11
Learn 2 Trade in Relation to Stocks and Commodities and Trading with MetaTrader
In Chapter 11 –Learn 2 Trade in Relation to Stocks and Commodities and Trading with MetaTrader you will learn about the relationship between stocks, indices, and commodities to the learn 2 trade market. In addition, you will learn how to master the MetaTrader platform.
Learn 2 Trade
Forex Course