Invest at least $250 in D2T to gain lifetime access to our VIP Signals
Get early access to Dash 2 Trade's Presale. Buy the D2T token now
Existing community of 70,000+ traders
Unlocks access to the leading crypto trading analysis, signals and trading tools
As featured in CryptoNews.com, FXEmpire.com, FXStreet.com and more
World class development team backed by Quant developers and VC investors
You can now trade or invest in tokenized financial instruments – registered on a DLT infrastructure (think Blockchain) and designed to represent and track a specific asset. As you don't have to own anything – high leverage, fractional investments, crypto deposits, and low trading costs are now achievable for your average Joe Trader.
Want to know more about the best tokenized currencies in 2023? If so, stay right there.
In this guide, we cover everything you need to know about the tokenized currencies. This includes the basics – such as what this form of trading involves, key benefits, and a review of the best tokenized asset platforms in the market.
Currency.com - Trade Tokenized Assets With Leverage of up to 1:500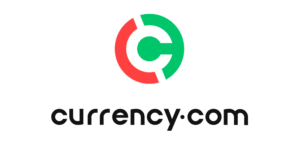 Thousands of tokenized assets supported - from stocks and forex to crypto and bonds
Leverage of up to 1:500 - even for retail client accounts
Super low fees and tight spreads
Regulated and safe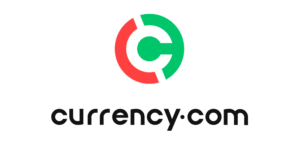 Table of Content
Trade the Best Tokenized Currencies: Quick Sign Up Guide
You are going to need to sign up with a regulated exchange to buy tokenized currencies. If you don't already have one, follow this quickfire guide to invest in tokenized currencies right now!
Step 1: Find a trusted tokenized currency platform – Currency.com is AML compliant, offers heaps of forex tokens, high leverage, and low fees.
Step 2: Sign up and enter personal details – This includes your name, email, and any other info required such as your home address.
Step 3: Upload ID documents – Currency.com complies with KYC, so will need a copy of a passport and bank statement to validate your name, age, and address. Other documents are accepted too.
Step 4: Fund your new account and find tokenized currencies – Make a deposit using BTC, ETH, or a credit/debit. Next, search for your desired tokenized currencies under 'Markets'.
Step 5: Place and order to trade tokenized currencies – Create a buy or sell order and enter the amount you wish to stake on your position – before confirming.
Later on in this guide, we review the best tokenized currencies provider in the space 2023 – Currency.com.
Currency.com - Trade Tokenized Assets With Leverage of up to 1:500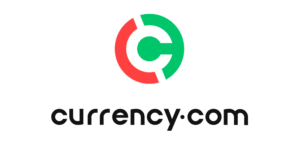 Thousands of tokenized assets supported - from stocks and forex to crypto and bonds
Leverage of up to 1:500 - even for retail client accounts
Super low fees and tight spreads
Regulated and safe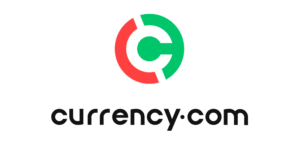 What are Tokenized Currencies Exactly?
The term 'tokenized currencies' refers to digital assets, designed to provide a representation of forex pairs. You can also invest in tokenized shares, commodities, and more.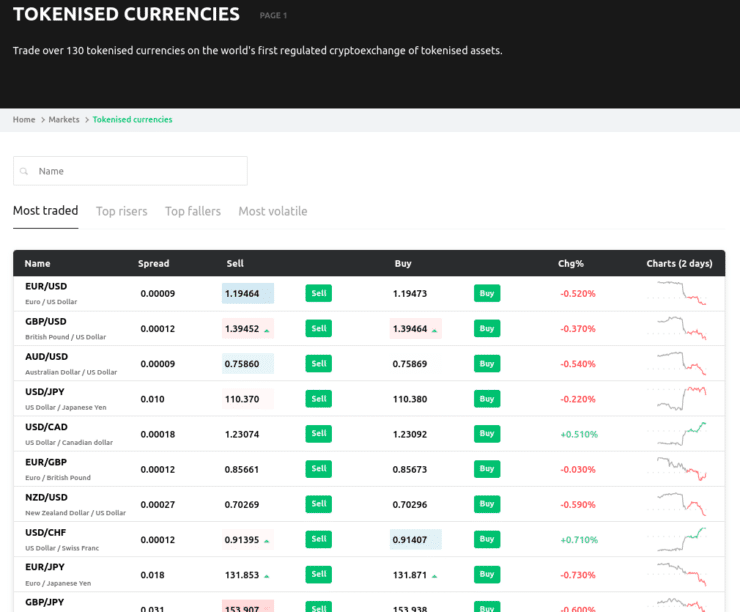 Let's clear the mist with a few key points about tokenized currencies:
When buying and selling tokenized currencies – you are not purchasing the underlying forex pair
You are placing orders based on your prediction of the direction of the FX pair they represent
As such, you are trading and investing in digital tokens that mimic the underlying asset
As you can see, if you are familiar with forex CFDs (Contracts for Difference) – currency tokens are a similar concept. This is because you will not own the underlying asset, but can still capitalize on its rising and falling prices. This is a derivative form of trading – like a futures or options contract.
How do Tokenized Currencies Work?
As we said, currency tokens are created to mimic the value of the underlying asset they depict – and to unite cryptocurrencies and fiat. Now that you know the basics of what tokenized currencies are, we can dive into how they work in a little more detail.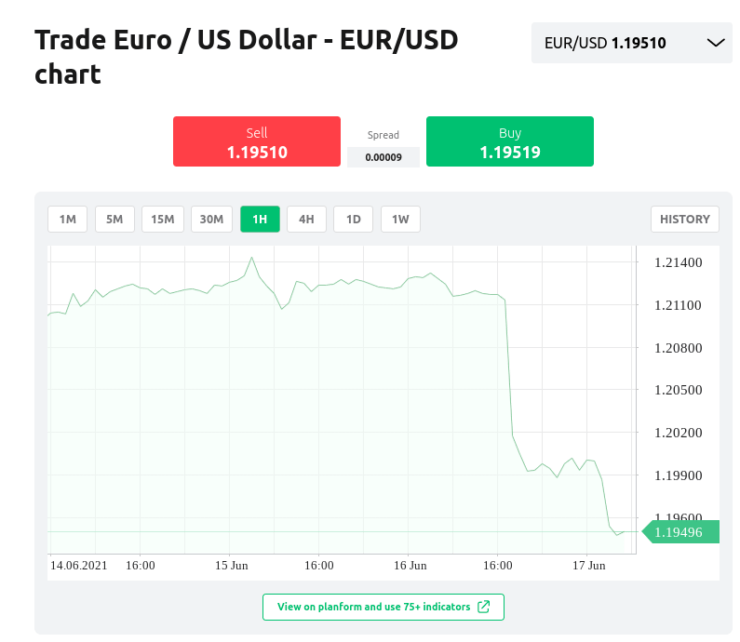 See a simple example below of how tokenized currencies work:
Let's say you are researching major FX pair EUR/USD – with a current market value of $1.22
This means that the tokenized version of EUR/USD is also priced at $1.22
A few hours later, the pair falls in value to $1.19 – illustrating a 3% decline
As such, the EUR/USD tokens also fall in value by 3%
As you can see, tokenized currencies simply track the price of the FX pair – saving you from taking ownership. For those unaware of what a currency pair is – we talk about available categories next.
Best Tokenized Currencies: Major, Minor, and Cross Pairs
For anyone who has never taken a beginners forex course or traded previously, there are three types of currency pairs. They are 'major', 'minor', and 'exotic' – all of which can be tokenized.
See an explanation of each below so that you can gain a better understanding of the nuts and bolts of tokenized currencies.
Major Tokenized Currencies
The first thing to remember about major tokenized pairs is that they always include the US dollar, along with another robust economy such as euros.
Take GBP/USD for example:
This is the British Pound against the US dollar
In its tokenized form, the base currency token is GBP.cx
The counter token is USD.cx
The official token name would be GBP.cx/USD.cx.
An example of other major tokenized currency pairs available are:
EUR/USD – Euro/Us dollar
USD/CHF – US dollar/Swiss franc
USD/JPY – US dollar/Japanese yen
AUD/USD – Australian dollar/US dollar
Some key characteristics of tokenized major pairs are that they generally come with super high liquidity and lower volatility levels compared to other categories.
As such, many scalpers take advantage of this asset class's small but frequent price fluctuations. The vast majority of forex trading platforms will offer access to this market and they will usually come with tight spreads.
Minor Tokenized Currencies
Minor tokenized pairs contain two strong currencies, such as euros and Australian dollars – but never include the US dollar.
Take popular tokenized minor pair EUR/JPY:
This is the euro against the Japanese yen
Here the base currency token is EUR.cx
The counter (or quote) market is JPY.cx
The currency token name is EUR.cx/JPY.cx
Other minor tokenized markets include:
GBP/JPY – British pound/Japanese yen
EUR/GBP – Euro/British pound
CHF/JPY – Swiss Franc/Japanese yen
EUR/AUD – Euro/Australian dollar
GBP/CAD – British pound/Canadian dollar
Notably, minor tokenized pairs are often less liquid than their major counterparts. This means they experience bigger price swings – and the more volatile a market is, the wider the spread will be. We talk about spreads shortly, for anyone unfamiliar with the term.
Exotic Tokenized Currencies
Exotic tokenized pairs consist of one emerging market such as the Russian ruble or the Mexican peso, and a strong one such as the US dollar or Japanese yen.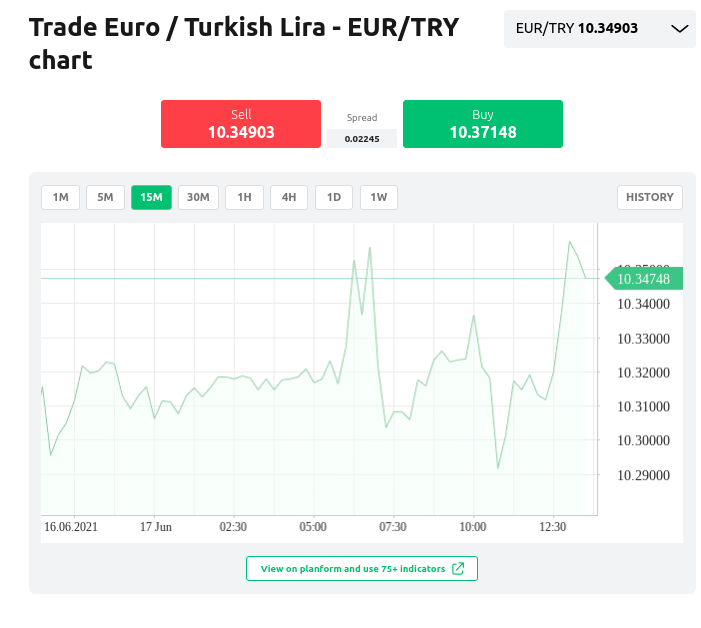 For instance, let's look at the tokenized exotic pair EUR/TRY:
This is the euro against the Turkish lira
EUR.cx is the base currency
The quote currency is TRY.cx
As such, the official token name is EUR.cx/TRY.cx
See below some alternative tokenized exotic pairs:
GBP/ZAR – British pound/South African rand
USD/MXN – US dollar/Mexican peso
JPY/NOK – Japanese yen/Norwegian krone
USD/THB – US dollar/Thai baht
USD/BYN – US dollar/Belarusian ruble
SEK/TRY – Swedish krona/Turkish lira
This category of tokenized currencies is undoubtedly the most volatile to trade. They are traded less, so will offer the least liquidity and the widest spreads.
With that said, when you gain some experience in trading tokenized currencies – you might want to capitalize on the extreme price shifts experienced by these emerging market pairings. This is on the proviso that you incorporate a forex trading system, such as risk and money management.
Tokenized Currencies: Spread and Pips
Another tokenized currency basic to grasp is the 'spread' and 'pips'. This will help you gauge your profits and losses.
Put simply:
Spread Explained: The spread is the difference between the buy and sell price of the tokenized currency pair.
Pips Explained: The spread is measured in pips (Points in Percentage). One pip equals 0.0001 units.
See a simple quote to further clarify:
Buy Price: $1.2257
Sell Price: $1.2254
Spread: 3 pips
You will notice the buy and sell price in the above example contains more digits. This is because a quotation from your tokenized currency provider will usually have four decimal places.
Let's offer another example of a tokenized currencies quote:
You are looking to trade tokenized pair USD/CHF
The buy price is $0.9158
The sell price is $0.9153
This is a spread of 5 pips
The spread is comparable to a small fee. As such, you must make at least 5 pips to break even on the above tokenized currency trade. Notably, because some brokers allow for fractional stakes, you might see a 5 decimal quote.
Let's say you are trading EUR/CAD with a buy price of CA $1.47208, and a sell price of CA $1.47200, this is a spread of 0.8 pips. Here, the fifth last digit represents a tenth of a full pip – otherwise called a fractional pip. Please note that tokenized pairs including the Japanese yen only have two or three places after the decimal point.
Make Gains Trading the Best Tokenized Currencies
When trading or investing in any tokenized asset – you are going to be looking to make some money. Next, we talk about how you can achieve this.
Tokenized Currencies: Go Long or Short
When trading tokenized (or standard) currencies, one of the key advantages is the ability to go 'long' or 'short' on your chosen market. As such, before you can make gains, you need to be able to predict whether the exchange rate will rise or fall in value.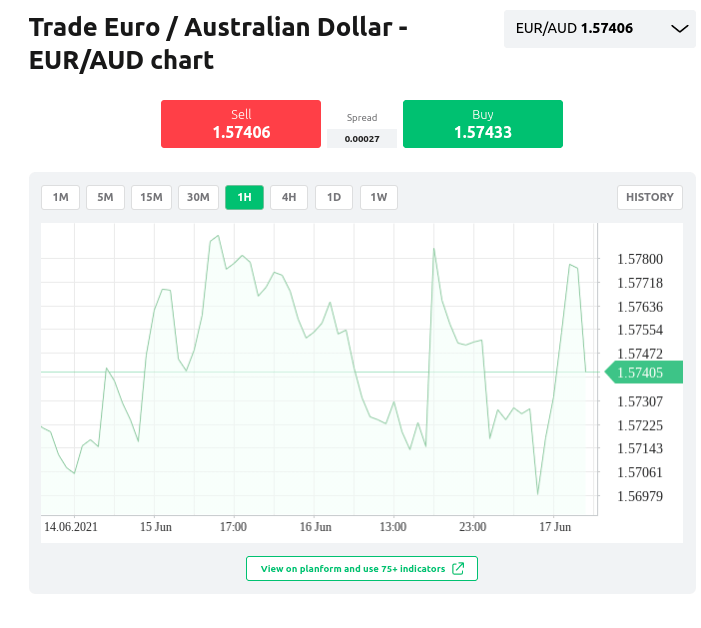 When it comes to making some money – cashing out a tokenized asset for more than you initially paid is the obvious way to do this.
For any newbies, see below an example of gains made from going long:
You are trading tokenized pair EUR/AUD – priced at €1.5000
After deploying your preferred technical indicators, you think the pair is undervalued
You place a buy order with your tokenized currencies provider
EUR/AUD rises to €1.5900 – showing an increase of 6%
You were correct to go long – so made a profit of 6%
Next, let's see the same trade the other way around:
You feel like EUR/AUD is likely to see a decline in value
As such, you place a sell order to go short on the pair
EUR/AUD falls by 4% within hours
You place a buy order with your chosen platform to cash out
You were right to go short – you made gains of 4%
Please note that if the opposite had happened in the above example – say you went long, but EUR/AUD tokens declined – you would experience a loss on this trade.
Wondering how you're supposed to know which direction a tokenized currency pair might go? Don't worry, there are lots of tools and features available to help you.
Tokenized Currencies: Predict the Markets
Some people perform technical analysis tools at third-party trading sites like MT4, looking at historical price data to predict trends and such. You might also keep an eye on economic news surrounding the tokenized currency markets you are trading.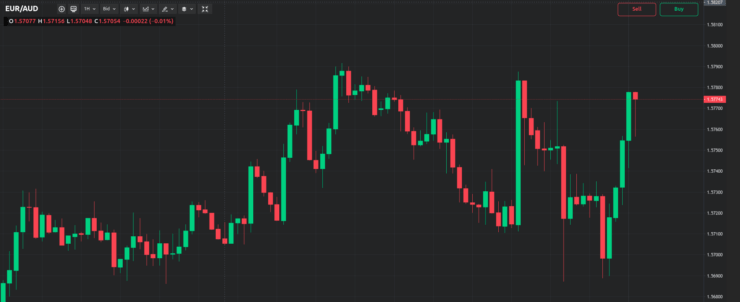 Currency.com offers all the tokenized currencies we have mentioned thus far – in addition to a wide range of technical indicators, chart drawing tools, and features – to give you an idea of market sentiment. This plethora of data is going to give you the best chance possible at making gains from this tokenized currency vehicle.
Boost Your Gains With Leverage
As all forex traders know – a popular way to increase your profit-making power is to add leverage to your positions. This means you agree to multiply your position by a specific amount, such as 1:2, 1:10, 1:20, 1:50, etc.
The latter means for every $1 or BTC you stake, the platform will loan you $50 or 50 BTC. As such, a $100 purchase becomes $5,000. This guide found that Currency.com offers leverage of up to 1:500, depending on the tokenized asset being traded, and your previous experience.

See an example of how you may boost your gains with leverage on a tokenized currencies trade:
In your account, you have $200 to allocate to your next tokenized currency trade
You are looking at tokenized pair USD/CHF – which is priced at Fr. 0.87
After some research, you think this is a short-term undervaluation – meaning the pair is likely to increase
Therefore, you place a $200 buy order at your chosen exchange
You apply leverage of 1:50
USD/CHF tokens rise to Fr. 0.91 – this is a price increase of 5%
Your gains from this trade without leverage are $10 ($200 x 5%)
But, as you applied leverage of 1:50, this means that your gains have been leveraged from $10 to $500
Be aware that if you get it wrong, you also magnify any losses. As such, you might consider reading our guide on the top forex secrets to keep you on the straight and narrow – such as never risking more than 1% of your trading capital.
Tokenized Currencies: Main Advantages
As we've mentioned throughout this guide, there are plenty of advantages to tokenized currencies. Below we list the main reasons forex tokens are fast gaining popularity.
Use Crypto to Trade Fiat
Being able to trade the financial markets using digital assets without first changing them to fiat money is a fairly new phenomenon. Especially in a regulated cryptocurrency exchange space.
This means you can head over to an exchange such as Currency.com and buy or trade tokenized assets using Ethereum or Bitcoin. Alternatively, you can also use fiat payment methods such as credit and debit cards and bank transfers.
Furthermore, when the time comes to cash out your investment or close your tokenized currency position – you will be given the option to withdraw fiat money or crypto.
Fractional Tokenized Currency Trades
We mentioned fractional pips earlier. To clarify, many tokenized currency providers support smaller investments too.
For example, let's say you want to trade Canadian dollars against the Russian ruble – shown as CAD/RUB. This tokenized pair is priced at $58.60. At Currency.com, you can enter this market with as little as $10.
Diversify With Small Tokenized Investments
With fractional investments in mind, you could consider diversifying and really take advantage of such small minimum requirements. For instance, you might look to add tokenized shares to your trading portfolio so that you are not putting all of your eggs in one basket.
Another common way to diversify is to combine currencies with tokenized commodities. Some forex pairs have positive and negative correlations to assets like gold, silver, and oil – so they could be used to counteract uncertain times in the global economy.
Best Tokenized Currencies Platform: Key Selection Criteria
Now that we've covered the fundamentals of finding and trading the best tokenized currencies – we can move swiftly on to choosing a suitable platform.
See below some of the things we look for in tokenized currency providers:
Regulation: Regulation gives us peace of mind that we aren't dealing with a shady company. It also means the platform respects KYC and fund segregation.
Secure Payments: Having the ability to make secure deposits is key to being able to trust your chosen platform. Look for two-factor authentication and encrypted communications.
Tokenized Markets Available: The more tokenized assets you can access – the better. You might only be interested in currencies now but want to try some tokenized stocks or indices later.
Leverage on Offer: Check how much leverage you might be able to access to enhance your tokenized currency positions.
Low Fees: The less you have to pay to the tokenized currencies platform – the better it will be for your profit potential.
As you can see, we leave no stone unturned when we compare trading platforms, and nor should you.
Best Tokenized Currencies Platform 2023: Full Review
Below, have reviewed the best tokenized currencies platform for your consideration.
Currency.com – Best All-Round Provider for Tokenized Currencies
There are over 2,000 tokenized markets at Currency.com and the provider offers up to 1:500 leverage. This depends on the market and your previous trading experience. We also checked the commission fee and found this to be reasonable. In terms of tokenized assets, we found commodities like gold, cotton, coffee, and platinum.
Additionally, you will find heaps of shares, indices, bonds, and of course currencies - all in token form. To give you an idea of the spread, which is tight, we checked out all categories. Major tokenized markets like EUR/USD, GBP/USD, USD/CHF, and AUD/USD average a spread of 1 pip. Minor pairs EUR/GBP and EUR/JPY are 1 and 2 pips, respectively. NZD/USD comes in at around 3 pips. Volatile exotics have a wider gap, understandably. For instance, ZAR/JPY is around 20 pips.
This platform is regulated by a blockchain focussed financial authority. As such, Currency.com follows rules created to keep the tokenized trading space clean - like client fund segregation, and AML laws surrounding KYC. There is no need to worry about safety as 2FA (two-factor authentication) is switched on by default when signing up - notably, you can turn it off.
If you are looking to trade with fractional stakes, you can here. The minimum deposit is $10, and the provider accepts Bitcoin, Ethereum, wire transfer, and credit/debit cards. Please note, if you fund your account with a method such as Visa or Mastercard you may be charged 3.5%.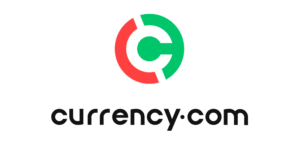 Provides access to over 2,000 tokenized markets and enables fractional investments
Leverage of up to 1:500
Reasonable 0.05% exchange fee
3.5% deposit fee charged to fund your account with debit and credit card
Your capital is at risk when trading tokenized assets with this provider
Trade the Best Tokenized Currencies: Step-by-Step Guide
By now you will be ready to get started and take on the best tokenized currencies markets!
For those of you who haven't got a platform in mind, we reviewed Currency.com and found that it meets our high standards for tokenized currencies. As such, you will see a simple walkthrough of how to sign up below.
Step 1: Join Tokenized Currency Provider Currency.com
Head over to the platform and click the green button saying 'Sign Up' – you can't miss it.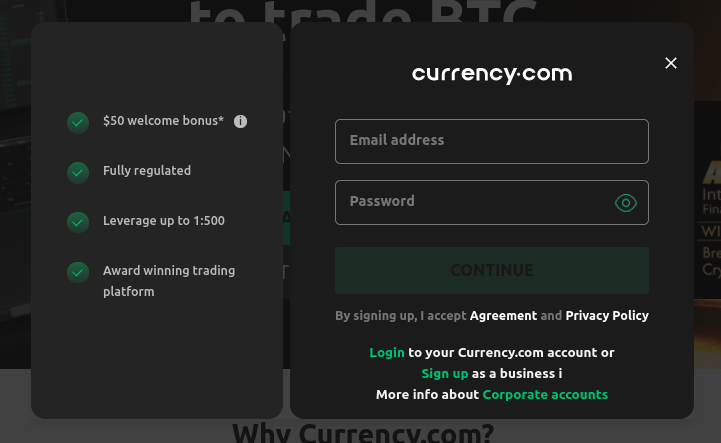 Next, the above box will appear. Enter your name and all details required by the platform, so that it can establish who you are.
Currency.com - Trade Tokenized Assets With Leverage of up to 1:500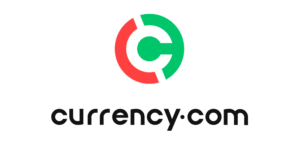 Thousands of tokenized assets supported - from stocks and forex to crypto and bonds
Leverage of up to 1:500 - even for retail client accounts
Super low fees and tight spreads
Regulated and safe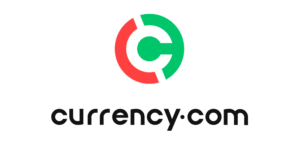 Step 2: Confirm Your Identity
Next, you will be prompted to confirm your identity with a driving license or passport.
To validate your current home address, you can upload a copy of a recent utility bill, bank statement, or official tax letter. The need for these documents is a standard requirement for regulated platforms.
Step 3: Make the First Deposit
Next, you can fund your account. As we mentioned in our review, Currency.com accepts a range of deposit methods.
This includes Ethereum, Bitcoin, Mastercard, Visa, bank wire, and more. Enter the amount you want to add to your account and confirm your chosen payment type.
Step 4: Find the Best Tokenized Currencies
Now you can find the best tokenized currencies for your trading goals. Here we are looking for tokenized pair GBP/NZD.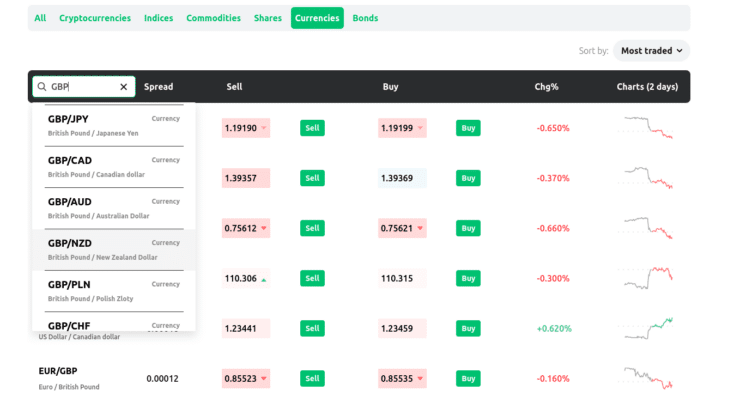 Click 'Market', followed by 'Tokenized Currencies'. You can either select an asset from the list or use the search bar – as seen above.
Step 5: Place an Order to Enter the Market
Click on the appropriate tokenized currency pair and the below page will appear.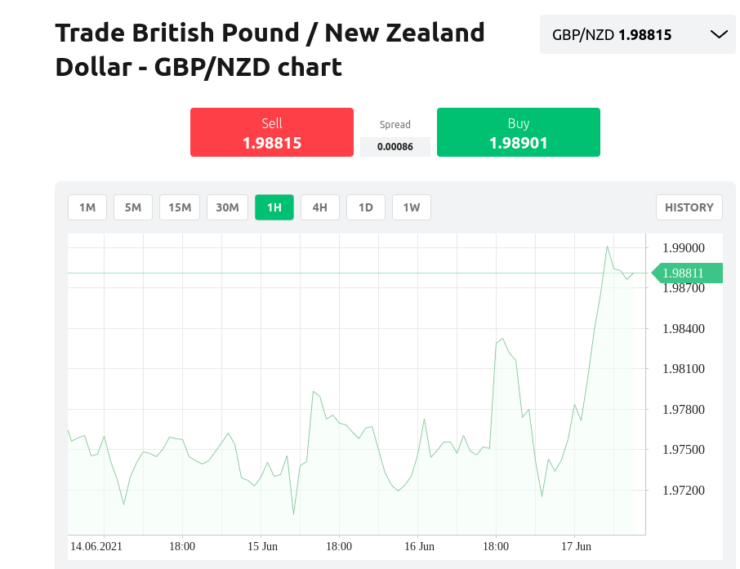 As we mentioned, at this point you will place an order – based on which direction you suspect the tokenized asset will go (in terms of price).
If you think it will increase – you need a buy order. If you believe the price will fall – you will place a sell order to try to capitalize on that.
Step 6: Place an Order to Exit the Market
When you think you might be able to make some gains, you can go to your Currency.com account and place an order to exit the market.
You can exit your position very easily by creating a buy order on a short position, or a sell order on a long position.
Best Tokenized Currencies 2023: In Summary
These days, traditional forex trading is not just for hedge fund managers and big banks. With that said, many people are looking at more flexible ways to make gains from the buying and selling of currencies.
In this best tokenized currencies guide we covered all the fundamentals of this trading vehicle. This includes what and how you can trade, and some of the key advantages of not taking ownership of the underlying asset.
This guide found that the best place to access tokenized currencies is Currency.com. The platform is compliant with AML laws, has in excess of 2,000 markets with tight spreads, accepts crypto deposits, and is easy to navigate. Best of all, you can trade with leverage of up to 1:500.
Currency.com - Trade Tokenized Assets With Leverage of up to 1:500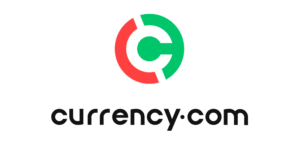 Thousands of tokenized assets supported - from stocks and forex to crypto and bonds
Leverage of up to 1:500 - even for retail client accounts
Super low fees and tight spreads
Regulated and safe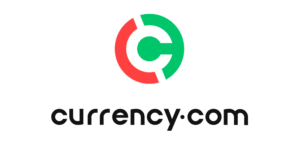 FAQs
What are tokenized currencies?
Tokenized currencies offer a form of derivative trading. The token in question will track the value of the underlying asset. You will speculate on the direction of your chosen market, without taking ownership. If the exchange rate of the pair rises or falls, so will your tokens.
Where can I trade tokenized currencies
This guide found that the best place to trade tokenized currencies is Currency.com. This platform is regulated and offers up to 1:500 leverage, tight spreads, and low trading fees on heaps of tokenized assets. The minimum deposit is just $10, and you can use crypto or fiat.
Which markets can be tokenized?
Almost anything you can trade or invest in can be tokenized. This includes commodities such as Brent crude oil, cocoa, silver, gold, platinum, bonds, indices, and so on. The tokens will monitor and match the fluctuating value of the underlying asset.
Can I trade more than one tokenized asset?
Yes, you can trade more than one tokenized asset. Many traders opt to diversify so that they are not over-exposed to a single market. This might see you investing in index or share tokens as well as currencies.
What are the main advantages of tokenized currencies?
Some of the main advantages of tokenized currencies include fractional investing, high liquidity and leverage, low trading costs, and fast settlements. You also the ability to deposit with crypto and fiat interchangeably - at platforms such as Currency.com.