Invest at least $250 in D2T to gain lifetime access to our VIP Signals
Get early access to Dash 2 Trade's Presale. Buy the D2T token now
Existing community of 70,000+ traders
Unlocks access to the leading crypto trading analysis, signals and trading tools
As featured in CryptoNews.com, FXEmpire.com, FXStreet.com and more
World class development team backed by Quant developers and VC investors
Developing your skills to trade forex effectively can take months or even years. With that said, you can shorten the learning curve by getting stuck in and taking a beginners forex course.
This beginners forex course covers the most important elements in the largest trading marketplace in the world.
Learn 2 Trade Forex Course - Master Your Forex Trading Skills Today!

11 core chapters will teach you everything you need to know about forex trading
Learn about forex trading strategies, technical and fundamental analysis, and more
Designed by seasoned forex traders with decades of experience in the space
Exclusive all-in price of just £99

Part 1: Why Should you Trade Forex?
This part of our beginners forex course starts with the benefits of trading currencies. One of which is obviously gaining exposure to the most exciting and liquid financial marketplace in the world.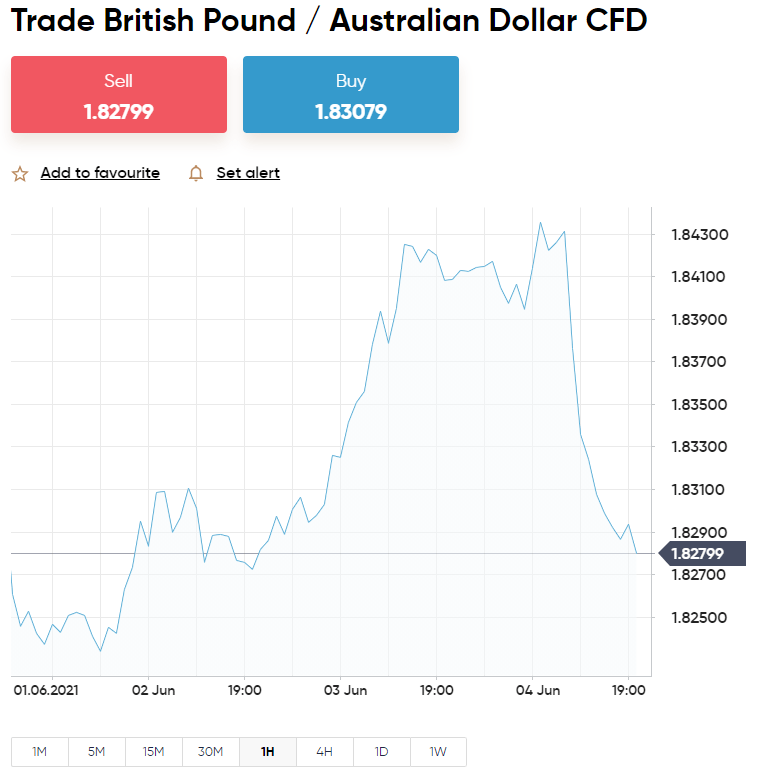 Unlike in the case of traditional stocks, trading currencies also enables you to go long or short. This means you can potentially make gains from the market in question falling in value as well as its rise.
Part 2: Forex Trading Basics: Margin & Leverage
In part 2 of this beginners forex course, we will guide you through the nuts and bolts of the global currency markets. This includes how margin and leverage can affect your trading endeavours. Essentially, margin secures your position in the currency market.
Whereas leverage enables you to trade with a higher value order than you would otherwise be able to. We also detail how to use this form of a security deposit and loan – to enhance the chances of experiencing success.
This beginners forex course will get the ball rolling for you, but after that, we want you to be confident enough to use leverage to its maximum potential.
Part 3: Forex Trading Basics: PIP, LOT & Orders
In part 3 of our beginners forex course, we explore pips, lots, and order types. The latter will aid you in understanding the most suitable orders to place – depending on the prediction on your chosen FX pair. Without a trading order – your forex broker won't know what your prediction is or how you wish to proceed.
AvaTrade - Established Broker With Commission-Free Trades

Minimum deposit of just 250 USD to get lifetime access to all the VIP channels
Pay 0% on all CFD instruments
Thousands of CFD assets to trade
Leverage facilities available
Instantly deposit funds with a debit/credit card

71% of retail investor accounts lose money when trading CFDs with this provider.
Understanding lots is also important, as this measures a currency transaction. There are different sizes accepted by trading platforms. For example, some welcome mini, micro, and nano forex lots. Pips are another important unit of measurement – used to show spread and price fluctuations.
Part 4: What is Technical Analysis?
Technical analysis is a super important part of any beginners forex course and is seen as a trading discipline in this marketplace. Without this data, you really have no way to predict price trends or see when a pair is likely to fall or rise. There is a plethora of data available via various charts and indicators that can be invaluable for predicting the sentiment of the market you are looking to trade.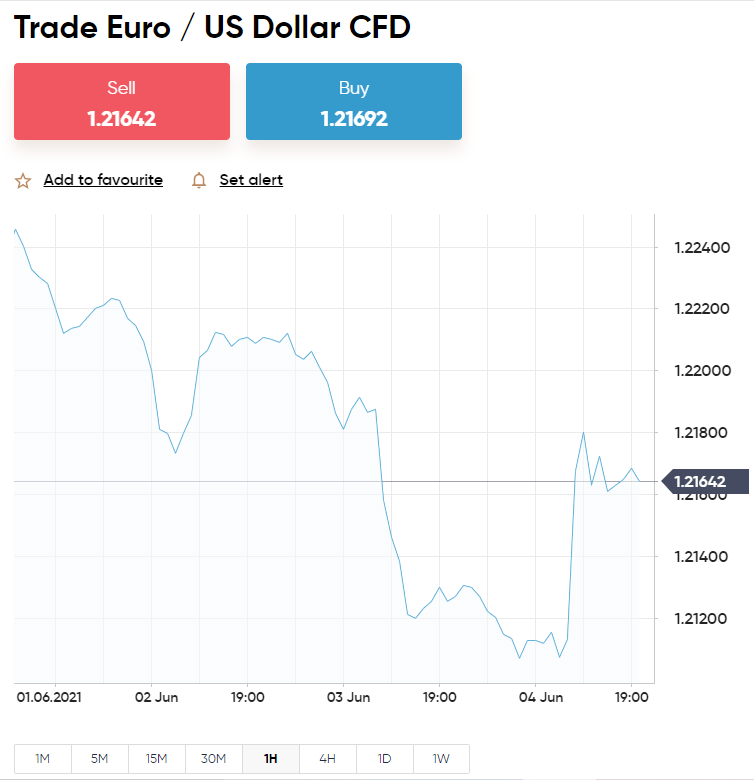 As such, in part 4 of our beginners forex guide, we talk about all things technical analysis, covering popular price charts and the best indicators to gauge market sentiment. We also delve into how to spot potential price trends by studying momentum, trading volume, and historical data.
Part 5: What is Fundamental Analysis?
Fundamental analysis isn't as complex as technical analysis. Part 5 of our beginners forex guide talks about what this type of research involves and how it can help you when it comes to speculating on the currency markets.
As such, we dive into what kind of major news events you might look out for. We also talk about the various ways in which you can keep abreast of the latest economic news from the comfort of home.
Part 6: Major and Minor Pairs: What to Look out for
Forex pairs come in three different categories and each has various characteristics. To give you some insight, there are major pairs – which always include the US dollar. Then there are minors, always including two robust currencies – but never USD. Finally, you have exotics that are inclusive of one emerging market and one strong currency.
As you can imagine, some pairs offer more liquidity, whilst others are more volatile. As such, it's wise to have a firm grip on how what you trade could affect your experience. This will also give you a much clearer idea of which category of pair might be most suited to you – depending on your goals.
Part 7: Trading Commodities: Oil & Gold
Historically, commodities have a positive correlation with forex. As such, part 7 of this beginners forex course unlocks how to include them in your currency portfolio. Whether you fancy speculating on gold or oil – it's worth considering this form of diversification.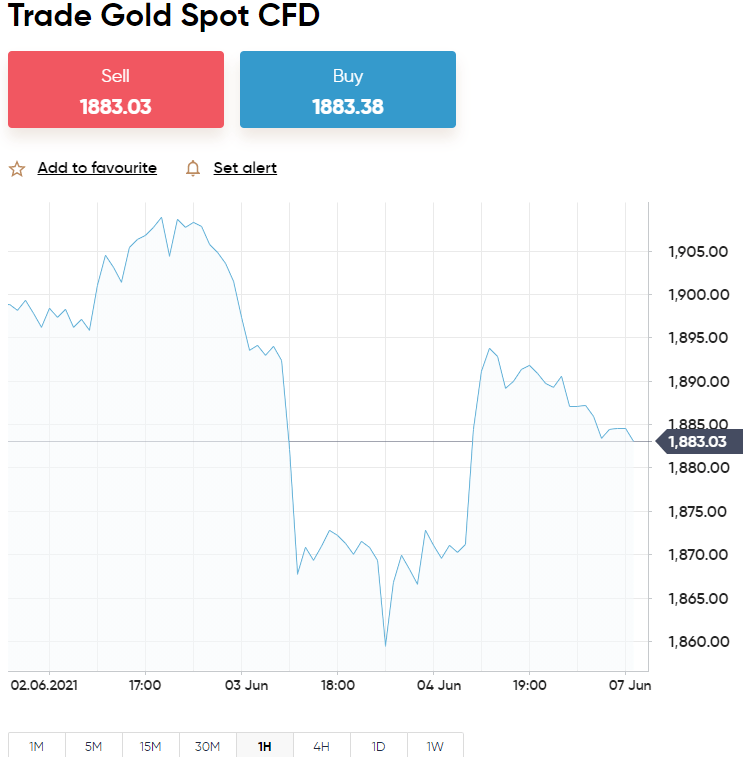 Many people use these valuable commodities to hedge against inflation and such. With this in mind, we explain everything you need to know about these highly sought-after products.
Part 8: An Introduction to Charting
After previously covering technical analysis in part 4 of this forex trading course, we talk about charting in more detail in part 8. This includes time frames, price movement, customization, and patterns.
We also talk about using them to plan your entry into and exit from the most popular financial marketplace in the world. There are a few charts you will see a lot of when performing technical analysis. This part of our beginners forex course talks about the most useful, and how each one can help you predict this tough marketplace.
Part 9: Trading Strategies and how to use Them
Part 9 of our beginners forex course dives into tried and tested trading strategies, and how you can incorporate them into your own master plan. What works for you will depend on your trading style. For instance, if you want to actively trade in the forex markets most days – you might look to try scalping.
This sees you opening and closing trades several times a day with the view to make frequent profits. If you have less time, you might try swing trading. This entails looking for fairly frequent profits but perhaps keeping your position open for days or weeks. We talk about trading strategies and how to use them in detail throughout part 9 of this beginners forex course.
Part 10: Trading Psychology
Trading psychology shouldn't be taken lightly. Having a clear understanding of this and how you can control your emotions can really take you from being a novice to a composed currency trader in no time.
As such, the final part of this beginners forex course will explain what trading psychology means and how you can actively manage greed and fear on the metaphorical trading floor. This should take everything you've learned so far and solidify the type of trader you want to be!
Learn 2 Trade Forex Course - Master Your Forex Trading Skills Today!

11 core chapters will teach you everything you need to know about forex trading
Learn about forex trading strategies, technical and fundamental analysis, and more
Designed by seasoned forex traders with decades of experience in the space
Exclusive all-in price of just £99