In 2013, prominent inventor Shawn Fanning co-founded Helium (HNT), an innovative project believed to be ahead of its time until the crypto boom. Helium is arguably one of the fastest and easiest channels to earn crypto by mining.
Mining using Helium can be incredibly energy efficient as you can mine crypto using the same amount of energy it would take to power a 5-watt lightbulb. Speaking at a Hardwired NYC event in 2014, Helium co-founder Sean Carey explained the mission of the project, noting that:
"Helium is building physical infrastructure that makes it painless and cheap to get smart devices online and [exchange] data without being tied to complex hardware components and protocols."
Carey added that Helium aims at "putting things on the internet" through mesh networks crisscrossing across cities. As of 2014, the project had hardware bridges that could connect as far as ten miles apart. Additionally, each bridge could service about 64,000 active devices.
Understanding How Helium Works
That said, Helium is a product of the same ideology that drives the crypto industry today; decentralized innovation. The team behind this innovative project found a way to bypass the excessive red tape restricting traditional telecommunications companies.
The operating frequency used by Helium's network is free from licensing and regulatory restrictions. The HNT network uses a plug-and-play technology known as "LongFi." However, Helium's adoption rate suffered from a lack of incentive in 2014 due to the novel nature of the technology. Thankfully, the crypto boom arrived just before Helium ran out of business.
Fast-forward to June 2019, when Helium had launched its first physical miner hotspot devices, which would power its peer-to-peer IoT infrastructure. Only a month after that, Helium released its native token called HNT.
HNT has become one of the top 50 cryptocurrencies based on market capitalization, with a valuation of about $4.3 billion (press time data).
That said, Helium allows interested individuals to become hosts and run miner hotspots in their workplaces or homes and earn decent HNT rewards.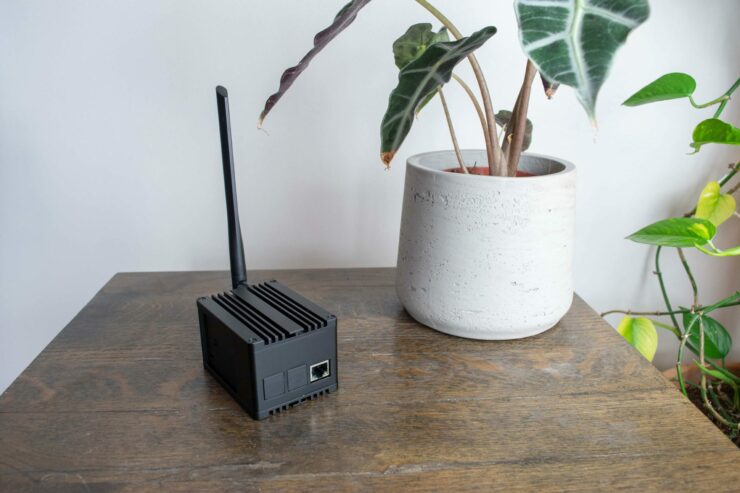 Think of the Helium miner hotspots like routers used on WiFi. However, the hotspots transmit LongFi signals instead of WiFi. LongFi gives Helium a connectivity range 200x wider than that of WiFi. Several network users utilize LongFi for a wide variety of activities, including tracking scooters and rat traps.
How HNT Mining Works
Mining HNT is a straightforward process. Interested hosts mine HNT and maintain network coverage, while enterprises and developers use the Helium network to connect devices and build IoT applications. Once up and running, hosts do not have to do anything else as the hotspots handle almost everything.
The network realizes revenue from hosting enterprises and developers that use Helium to develop IoT apps. These developers pay transaction fees for private wireless data transmissions on the platform. Today, developers use the Helium network to track virtually anything and everything.
You can purchase crypto coins here: Buy Tokens
Broker
Benefits
Min Deposit
Score
Visit Broker