Bitcoin is more accessible than ever, and for speculative traders of all skill sets. This is thanks to the ever-growing number of online platforms and apps providing easy access to cryptocurrencies – with low fees, and fractional investments from as little as 0.00000001 BTC!
If you want to get started, but are yet to find the best Bitcoin app for the task – stay right there.
Today we are going to review the very best bitcoin apps for beginners. We also run through what you can look for when conducting your own research, notable features you might have access to, and how you can start trading Bitcoin from the palm of your hand today.
Eightcap - Regulated Platform With Tight Spreads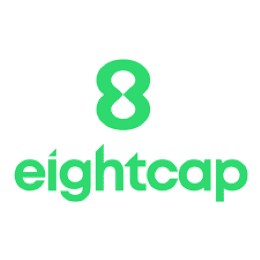 Minimum deposit of just $250
100% commission-free platform with tight spreads
Fee-free payments via debit/credit cards and e-wallets
Thousands of CFD markets including Forex, Shares, Commodities, and Cryptocurrencies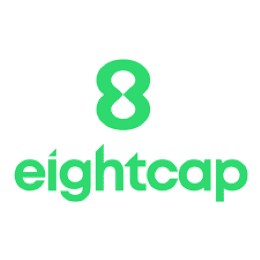 Start your journey towards reaching all your financial goals right here.
Table of Content
Best Bitcoin Apps 2021 2021: Quick Preview
For those in a hurry, you can see a preview of our top-rated Bitcoin apps here:
No 1: AvaTrade – Overall Best Bitcoin App 2021
No 2: Capital.com – Best Bitcoin App for Beginners
No 3: LonghornFX – Best Bitcoin App for Leverage (Up To 1:500)
No 4: Currency.com – Best Bitcoin App for Tokenized Crypto Markets
Shortly we reveal a full review of each of the above-listed Bitcoin apps for you to consider when searching for the best option for you and your financial goals.
Your capital is at risk when trading CFD assets with this provider.
What is a Bitcoin App?
Put simply, by downloading a brokerage app that specializes in digital currencies, you can buy and sell Bitcoin from wherever you are. This also enables you to monitor the live price of this speculative asset. First, you will need to create an account with a top-rated crypto platform.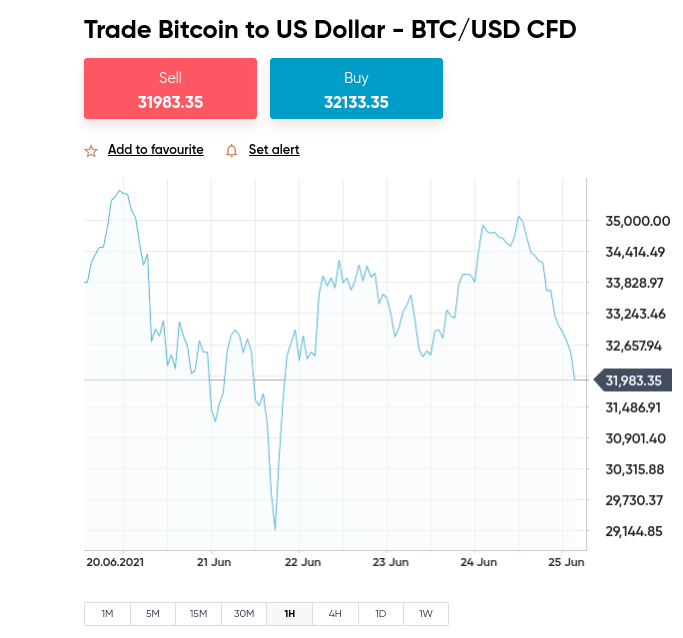 This is because cryptocurrency brokers are usually behind the best Bitcoin apps, and you will need an account to access the markets in question.
There are many sharks in the digital currency space, and scams are on the rise. With this in mind, you need to be vigilant when choosing the best platform to access Bitcoin and other crypto assets.
Best Bitcoin Apps List: Full Reviews
In the sections below, you will see our full review of the best bitcoin apps for 2021. Take note, when conducting research of the top platforms in this space – we pay close attention to elements such as fees, asset availability, reputation, and user-friendliness.
Later, we also reveal a full checklist for discovering the best Bitcoin apps yourself.
1. AvaTrade – Overall Best Bitcoin App 2021
After careful consideration, AvaTrade wins the overall best Bitcoin app for 2021. The company behind the application has tons of assets listed - all of which will be traded as CFDs. This also includes plenty of alternative cryptocurrencies such as NEO, Dogecoin, Ripple, Dash, Stellar, IOTA and more - for anyone who may wish to add altcoins later.
A big selling point here is that the application is free and you will not pay any commission fees to enter or exit the market. This means you will only have to cover the spread On the AvaTrade app you can speculate on Bitcoin against the US dollar - which comes with a tight spread of around 0.24%.
Alternatively, if you would prefer to pit it against the Japanese yen, you will be offered a spread of approximately 0.29%. After signing up, and subsequently downloading the free app, you can trade the rising and falling value of Bitcoin-based markets. In other words, AvaTrade gives you the option of going long or short. Furthermore, you will be offered leverage of up to 1:500 - depending on various factors.
Furthermore, this provider facilitates fractional coins - allowing you to trade with small amounts. As the cryptocurrency scene as a whole is no stranger to financial crime - it's always wiser to sign up with and use a regulated Bitcoin app like AvaTrade. The provider in question is licensed by the FSA, ASIC, FSCA and many others. Crucially, this is a trustworthy Bitcoin app that complies with all rules set out by these strict organizations.
As such, at the very minimum, you can expect secure payments using SSL tech, confidentiality, customer fund segregation, and conformance with AML rules. When you've downloaded the AvaTrade Bitcoin app, you can link the account up to MT4 to trade around the clock. You also have the option of performing technical analysis using a wide range of trading tools including a free demo facility.
The application includes price charts, guides and plenty of live financial data. Before you can start to buy and sell on the move, you need to add some funds to your new Bitcoin app account. This can be done via credit or debit card, bank transfer, or e-wallets like WebMoney, Skrill, Neteller and others. The minimum deposit is just $100, and the application is available for both iPhone and Android users.

Best free Bitcoin app with $100 minimum deposit
Licensed and regulated by ASIC, FSCA, FSA and more
Trade Bitcoin CFDs with zero commission fees payable
Admin and inactivity fee following a year of no trading
71% of retail investors lose money when trading CFDs with this provider
2. Capital.com – Best Bitcoin App for Newbie Crypto Traders
Capital.com is the best Bitcoin app for beginners. This is another well-established broker, with an easy to navigate mobile application. There's also a good amount of educational material on offer - free of charge. As well as lots of other markets - there are altcoins here too. This includes Cardano, EOS, Ripple, OMG, Ethereum, TRON, and others.
This Bitcoin app provider charges no commission to trade cryptocurrencies or any other asset, although you do need to factor in the spread. Just to give you a sign of what to expect, we found that the BTC/USD marketplace averages 0.44%. Then there is BTC/EUR - at 0.7%, and BTC/CHF at a slightly higher spread of 1.6%.
Once you have joined the brokerage behind it, this Bitcoin app is free to download and you can get started pretty much right away. If you are worried about the safety of your BTC coins, you shouldn't be. Thanks to financial authorities the FCA, CySEC, ASIC, and NBRB this regulated space is a safe environment in which to buy and sell digital currencies.
When it comes to leverage, this winner of the best Bitcoin app for beginners will offer up to 1:500 to boost your position (limits vary based on personal circumstances). Furthermore, you can start trading from the palm of your hand with a minimum deposit of just $20! As with all providers on this list, you are not limited to just using the application - you can also access your account via the main web trading platform.
This guide found that Capital.com is partnered with the previously mentioned MT4. This means that when you need to view those all-important price charts and such - you can sign in to the third-party platform using your Capital.com trading account. You will also find a free demo facility here with $10,000 in the paper funds. To add real money and get started, you can use deposit methods such as bank transfer, credit and debit cards, and e-wallets like Apple Pay and Trustly. Notably, at the bottom of the Bitcoin app dashboard, you will also see the latest financial news.

Perfect for beginners
Very low minimum deposit of $20 and commission-free
Licensed and regulated by the FCA, CySEC, ASIC, and NBRB
Not suitable for advanced traders
78.77% of retail investors lose money when trading CFDs with this provider
3. LonghornFX – Best Bitcoin App for Leverage up to 1:500
This guide found that the best Bitcoin app for high leverage is LonghornFX. This reputable broker will give you up to 1:500 on a wide range of CFD. This includes various markets. Most notably, cryptocurrencies such as Bitcoin, Ripple, IOTA, Bitcoin Cash, Dash, NEO, Litecoin, and more. This platform is regulated and follows AML rules.
Please note that you will have to pay commission when buying and selling Bitcoin via this app, however, this will cost you just $6 per BTC.It's worth bearing in mind that unless you fall into the professional crypto trader or high roller category - you will more than likely trade a tiny fraction of that amount.
We had a look at the spread on this Bitcoin app - and BTC/USD comes with a spread of around 0.22% which is very competitive. Importantly, this mobile application works in conjunction with MT4. As such, you will be required to connect your LonghornFX account with the third-party platform.
This is easy to achieve in a few simple steps. It also allows you to take advantage of the plethora of customizable indicators and drawing tools. We found various other resources available directly on the LonghornFX platform, such as analysis, educational content, video tutorials and more.
You will also be given a free demo account loaded with paper funds so that you can strategize on the go via your Bitcoin app. This will be loaded with virtual equity to buy and sell as you see fit. Some traders also use such tools to play around with leverage and get used to the application.
To start trading real markets, you can use Bitcoin to add funds to your account - and you will also be able to withdraw BTC coins if you so wish. Other accepted payment types include credit and debit cards and bank transfers. This high leverage app doesn't stipulate a minimum deposit, but does recommend at least $10 (or the equivalent).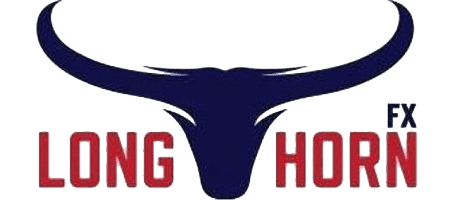 CFD investment app for beginners with tight spreads
Low commission and high leverage up to1:500
Same-day withdrawals and wide range of CFD assets
Platform prefers Bitcoin deposits
Your capital is at risk when trading CFDs with this provider
4. Currency.com – Best Bitcoin App for Tokenized Crypto Markets
Currency.com offers something a little different to the other top-rated brokers on this list, and that is tokenized assets! In case you are in the dark about this fairly new way of trading - you will buy and sell tokens that represent a certain proportion of a full BTC coin. You can also rely on this regulated provider to comply with AML regulations.
Tokens simply track the price of the market they represent - in this case, Bitcoin. This enables you to speculate and make gains in either direction, making this derivative comparable to CFDs. This also cuts out the necessity to take ownership of the underlying crypto-asset, as you would when buying in a conventional way.
Not only can you trade tokenized and fractional BTC, but you can also buy and sell heaps of other assets via this Bitcoin app. Altcoins include Ripple, Litecoin, Uniswap, Chainlink, Ethereum, SushiSwap, and others. This provider offers competitive commissions, and no hidden fees - so you will only pay the spread to access crypto-markets.
As such, we investigated the spread to give you an idea of what to expect. Bitcoin to euros or US dollars offers a spread of around 0.001%. If you want to trade it against Ethereum, the bid/ask gap is approximately 0.21%. Furthermore, you will be offered a leverage ratio of up to 1:500 to enhance your potential gains and you can short sell too.
The Bitcoin app itself is easy to use, and we found 2,000+ tokenized assets in total. The tools needed to perform technical analysis can be accessed via the main dashboard on your mobile phone. This includes charts, more than 75 technical indicators, split transactions and instant price alerts.
At this point, you might decide to try a free demo account to get a feel for the application. You can add funds to your Currency.com app account using Bitcoin, Ethereum, credit and debit cards, or bank wire transfer. The minimum deposit is just $10, and you will be able to trade almost as soon as you've completed the sign-up process.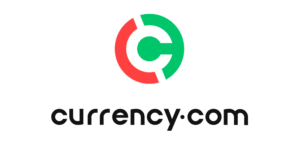 Tokenized Bitcoin app for newbies with tight spreads
Competative commissions and high leverage up to 1:500
Same-day withdrawals and wide variety of tokenized markets
Bitcoin deposits are preferred by this app
Your capital is at risk when trading tokenized assets with this provider
Checklist for Discovering the Best Bitcoin Apps in 2021
Whether you were taken with any of the above Bitcoin apps or not, it's always worth having a clear understanding of what makes a good trading platform. This is especially the case when trading currencies of the digital kind, as there are so many crooks online.
As such, you will see below a simple yet effective checklist for what makes a great Bitcoin app, for beginners, or otherwise.
Is the Bitcoin App Trustworthy?
When you decide to step into the world of trading cryptocurrencies – it's best to avoid the murky waters of unregulated platforms. You will have a much better understanding of how trustworthy a Bitcoin app is by checking the regulatory standing of the brokerage behind it.
To give you an idea, you may have noticed when researching the best Bitcoin app that most licenses come from regulators such as ASIC, FCA, FSCA, and CySEC. These are major bodies that are tasked with governing the financial space – in order to protect traders and investors from less than savoury 'brokers'.
Will the App Leave Your Bitcoin Vulnerable?
This brings us nicely from the safety of regulation – to the security of your assets. Bitcoin is a valuable and sought after digital currency, so it's important to make sure you check out security and storage before signing up with an app provider.
In the vast majority of pages, you will probably trade crypto derivatives such as CFDs. As we said, this saves you from storing and keeping your own BTC coins safe. Therefore, if the platform behind the app is regulated, you will simply keep your trading funds in the secure environment of your broker account – free from crime.
Is the Bitcoin App Easy to Navigate?
Having an easy-to-use Bitcoin app can make a world of difference – especially when you need to place a quick order, or check some data in a hurry. You should also find it a stress-free experience locating your chosen market.
We found that each of the best Bitcoin apps we reviewed make placing both buy and sell orders easy, and offer paper trading funds. This allows you to sign up and learn the ropes on your mobile, without risking your real equity. Note that not all providers offer this – so always check first.
What can I Trade Bitcoin Against?
Another key checklist consideration is what you can trade. Having a regulated app that's easy to navigate is great – but check what markets you can access. Options usually include crypto-crypto pairs, comprising Bitcoin and another digital asset like Ethereum, Dash, Litecoin, Bitcoin Cash and so on.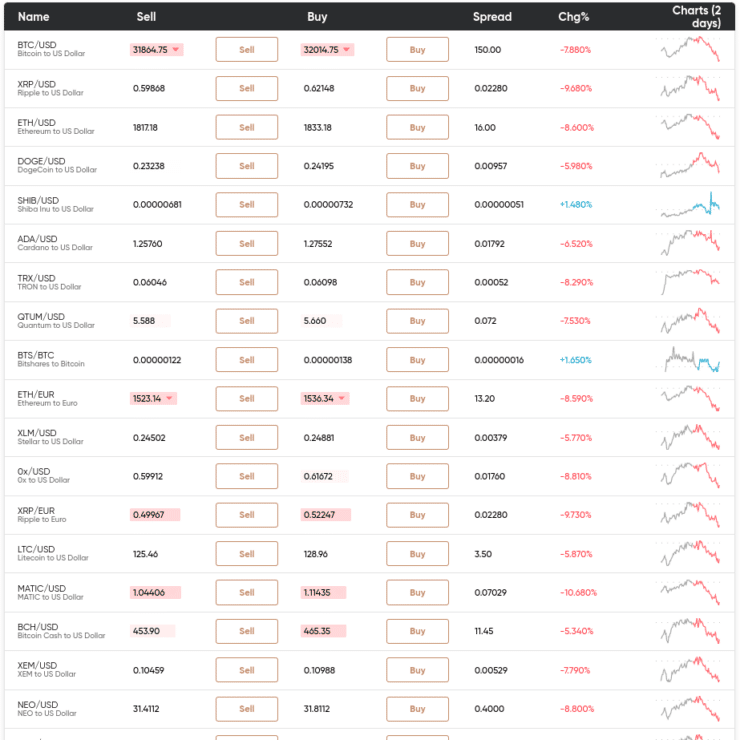 You should also take a look at assets including fiat currencies. This might see you trading BTC against US dollars, euros, British pounds – or even emerging currencies such as the Russian ruble, Mexican peso, Thai baht, or new Israeli sheqel.
Are There any Alternative Markets?
When looking for the best Bitcoin apps, you could also see what other markets are offered by the provider – in case you decide to branch out at a later date. Some applications also list a diverse range of assets.
This can include shares, forex, commodities, indices, and even tokenized bonds. Whilst you might want to stick with Bitcoin now, it's good to have the option of trading other markets on your mobile at a later date.
Best Bitcoin Apps: Features Enhance Your Experience
When you are on the hunt for the best Bitcoin app – have a look at what features and tools you can take advantage of.
Technical Analysis – Study Bitcoin
Technical analysis plays a huge part in trying to predict the market sentiment, and therefore the future price of cryptocurrencies. As such, you should see what kind of tools might be available to you on your chosen Bitcoin app.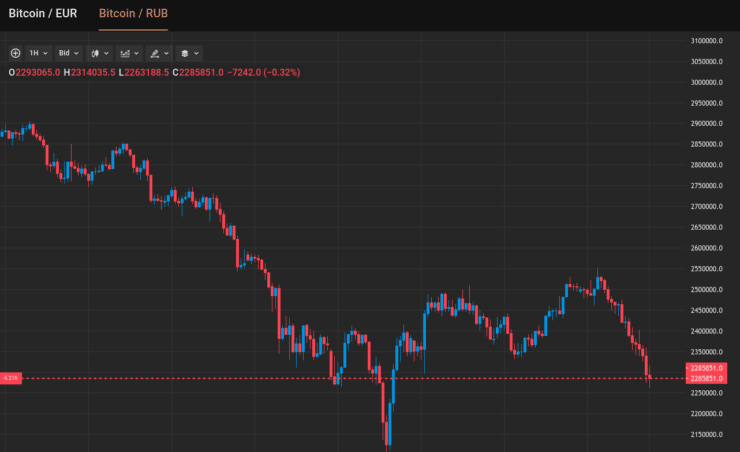 Many apps include at least some charts, indicators and drawing tools. With that said, don't be too disheartened if the platform doesn't have everything you need.
The best Bitcoin apps are compatible with third-party add ons. As we mentioned in our earlier reviews – this means you can hook your account up to the likes of MT4 to perform technical analysis at your leisure.
App Push Notifications – Live Updates
Many of the best Bitcoin apps will ping your phone with live notifications when something happens. This might occur when a stop-loss or take-profit order has been executed.
The best bitcoin apps also enable you to set customized price alerts on your chosen Bitcoin market. These will often be sent as push notifications, so you don't miss a beat.
Copy a Bitcoin Trader – Like-For-Like
Some Bitcoin apps (such as the ones we reviewed today) include or are compatible with passive trading tools. One of the most popular features of this kind is 'copy' or 'mirror' trading.
For those unaware – this is quite literally what it sounds like. If your chosen Bitcoin app is compatible with DupliTrade, MT4 or a similar third-party trading app you can copy another cryptocurrency trader.
This usually entails researching the most suitable person based on asset preference and appetite for risk. You will then meet the minimum investment amount required to copy the pro trader. Next, any orderS they place is mirrored in proportion to your initial investment.
Best Bitcoin Trading Signals
Bitcoin trading signals are fast becoming the go-to choice for people who want to access and trade digital currencies – but lack the time or expertise needed to study charts.
This entails signing up for Bitcoin trading signals and receiving profitable order tips. You can then enter the details into an order on your chosen Bitcoin app.
Here at Learn 2 Trade, we include the market (for instance BTC/EUR), the price to enter, long or short, a stop-loss and take-profit value and a risk/reward suggestion.
The Best Bitcoin Apps 2021: How to Sign Up
The best Bitcoin apps will make signing up a breeze, first you need to head over to the broker behind the application.
Today we are going to offer a five-step walkthrough for anyone who has no experience of signing up with a Bitcoin broker.
Step 1: Sign Up With the Bitcoin App Creator
Head over to your chosen Bitcoin platform and look for the signup link.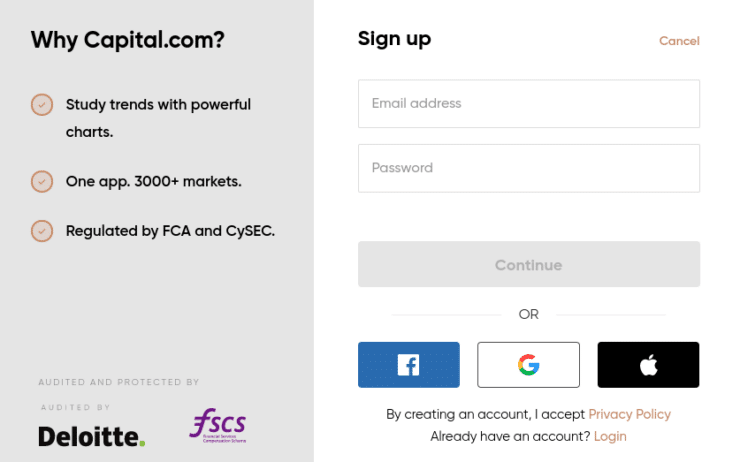 You will need to enter your personal information -including your name, nationality, home address, date of birth, and any information required by the provider in question.
Your capital is at risk when trading CFDs at this provider
Step 2: Upload Some ID for Validation
At this point, you will be asked to complete the setting up of your account – by uploading some ID. The best Bitcoin app providers are regulated and will therefore require a driving license or passport – to prove that you are who you say you are.
For your proof of address – you can usually send a copy of a tax letter, bank statement, or utility bill. It must include your full name and address.
Step 3: Download the Best Bitcoin App and Sign in
Now that you have a brokerage account, you can go ahead and download the Bitcoin app it's associated with. When you have found the correct one, select it and click 'install'.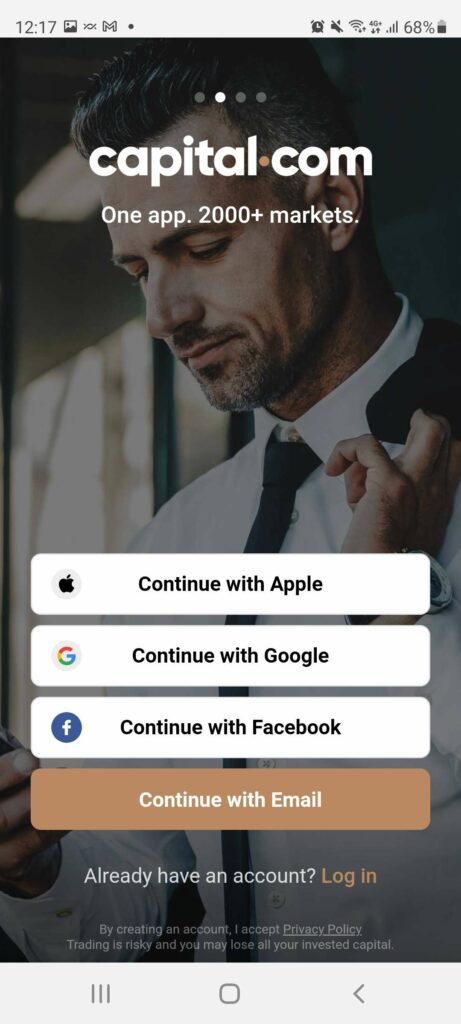 When the app has finished installing, you will be given the option to 'Open' the app.
Now you can sign in to your newly created Bitcoin app account! Simply follow the instructions on-screen to complete the set-up.
Step 4: Find Bitcoin to Trade
Once you have completed Step 3, you can search for your chosen Bitcoin market. Here we are looking to trade BTC/CHF.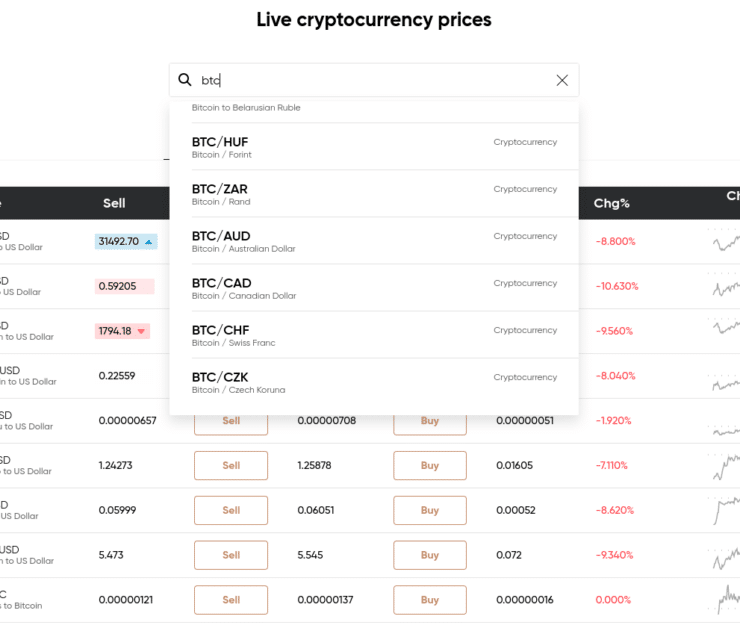 You can either use the search facility on the Bitcoin app, which is usually easy to spot, or simply scroll through the cryptocurrency section.
Step 5: Place an Order
Assuming you have located your preferred Bitcoin market, you can select it and place an order. Place a buy order if you think the asset will see a rise in value, or a sell order if you foresee a fall.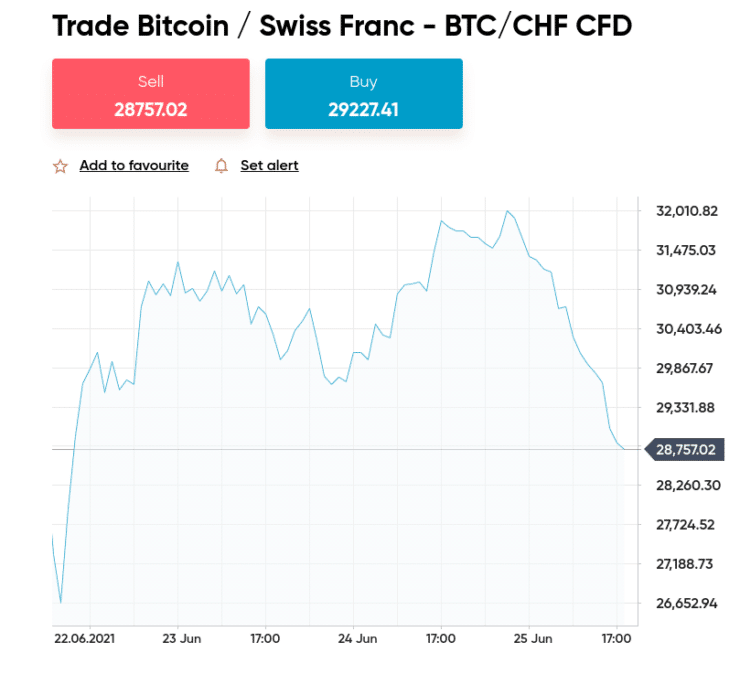 Enter the number of coins or amount you want to stake and check all the information is correct before proceeding. The Bitcoin app provider takes care of the rest.
The Best Bitcoin Apps 2021: In Conclusion
There you have it, the best Bitcoin apps will make trading easy on the go. By this, we mean the platform must be easy enough for you to use and place orders. Select a provider with low commission fees and tight spreads. Furthermore, it's also a good idea to choose one that has a few features on offer.
Whether that is third-party compatibility for passive trading or in-house tools like indicators and drawing tools to predict the markets and make some gains. Whilst tools, features and ease of use are great – it is also widely considered good practice to only trade digital currencies in regulated spaces.
At all of the platforms we have reviewed today, you can count on a safe trading environment – as least one regulatory body regulates each app provider. Furthermore, all offer a variety of Bitcoin markets with competitive spreads, and zero, or low commission fees.
Eightcap - Regulated Platform With Tight Spreads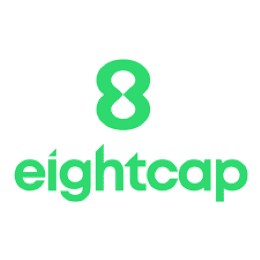 Minimum deposit of just $250
100% commission-free platform with tight spreads
Fee-free payments via debit/credit cards and e-wallets
Thousands of CFD markets including Forex, Shares, Commodities, and Cryptocurrencies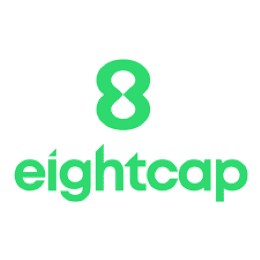 Start your journey towards reaching all your financial goals right here.
FAQs
What is a Bitcoin app?
A Bitcoin app is an application you can download and instal on your mobile phone. This enables you to check your account, access live prices and even place trading orders on the go. Some also include tools for technical analysis and free demo accounts.
What is the best Bitcoin app of 2021?
The best Bitcoin app of 2021 is AvaTrade. We took the top providers in the space for a test-drive and this brokerage came in first place. This app is regulated by six jurisdictions, has heaps of CFD markets and various platforms to choose from. Importantly, you will not pay any commission to trade here and spreads are tight across the board.
What is the best Bitcoin app for beginners?
The best Bitcoin app for beginners is Capital.com. This provider is commission-free, offers low spread, high leverage and heaps of assets. This broker is also regulated by two different bodies. The application is super easy to navigate and the minimum deposit is only $20.
Do I need to sign up with a Bitcoin app as well as a broker?
No. The vast majority of Bitcoin apps are connected to existing brokers. This makes it easier to find a legitimate provider. The best providers of such applications are AvaTrade, Capital.com, LonghornFX, and Currency.com. Whichever you choose - head over to the site to create an account. Next, download its app, and sign in using those detail - you can now trade Bitcoin on the go.
How much do I need to start trading Bitcoin via an app?
How much you will need to start trading will depend on the broker. For example, at Capital.com, you can deposit as little as $20. Over at LonghornFX and Currency.com, you can fund your account with as little as $10!