Dai is a decentralized Stablecoin manufactured by MakerDAO. A Dai is on equal value with $1 and is purported to remain at that level (thanks to a basic strategy) until it goes out of circulation.
A lot of people are afraid of cryptocurrencies and do not regard them as a reliable mode of payment due to their erratic nature. However, Stablecoins like Dai offers a more secure and steady mode of payment.
What Exactly are Stablecoins?
Stablecoins are digital currencies that have their value tied to assets like fiat currencies, other cryptocurrencies, precious metals, or oil. The idea is to tie it to any less volatile asset. Some developers of Stablecoins even go as far as trying to create algorithms to give these assets a fixed value.
The aim behind Stablecoins is to develop a cryptocurrency instrument free of erratic behaviors.
Other than Dai, there are quite a lot of Stablecoins including Tether, Paxos Standard Token, USD Coin, and a host of others.
How Is Dai Created?
Dai is natively supported by Ether. Ether holders can develop Dai by using the MarkerDAO DApp.
All that is required is for the user to send Ether to a Collateralized Debt Position (CDP). In return, the user receives a quantity of Dai.
CDPs are smart contracts that are blockchain-based and govern the allocation and redemption of Dai.
Dai can be purchased on several exchanges including HitBTC, Coinhub, Atomars, Bitfinex, and many more.
Benefits Associated With Dai
Some of the benefits associated with Dai include:
1- One Dai token is equal to $1.
2- It operates autonomously and cannot be tampered with by a third party body.
3- Its operations cannot be halted by any government or regulatory body.
4- It does not require any middleman to facilitate its transactions.
5- It can be sent and received to or by anyone with an Ethereum wallet regardless of location.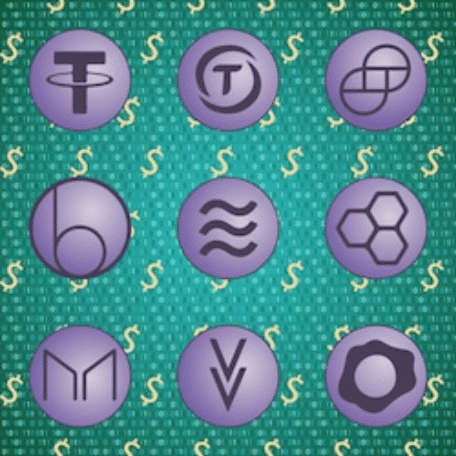 Different Kinds of Stablecoins
There are four general kinds of Stablecoins in existence including:
1- Fiat-supported Stablecoins.
2- Cryptocurrency-supported Stablecoins.
3- Algorithmic non-supported.
4- Hybrid Stablecoins.
The Mechanism Behind Dai's Value Maintenance
Dai uses an incentivized approach to ensure that its value is always equal to $1. Here's how it works, whenever a Dai drops below the $1 level, users are incentivized or motivated to boost that price. The same thing happens when the value of a Dai goes above the $1 mark.
These fluctuations happen regularly and some traders make money by trading the swings.
Broker
Benefits
Min Deposit
Score
Visit Broker
Share with other traders!