Service for copy trading. Our Algo automatically opens and closes trades.
The L2T Algo provides highly profitable signals with minimal risk.
24/7 cryptocurrency trading. While you sleep, we trade.
10 minute setup with substantial advantages. The manual is provided with the purchase.
79% Success rate. Our outcomes will excite you.
Up to 70 trades per month. There are more than 5 pairs available.
Monthly subscriptions begin at £58.

Coinbase has a valuation of around $68 billion in private markets alone. In terms of fully diluted market capitalization, this translates to an estimated $100 billion. As such, Coinbase is primed to be one of the most high-profile IPOs to be listed on the Nasdaq this year.
Are you wondering to how to buy Coinbase stock from home? If so, read on.
Ahead of Coinbase's direct listing, 'COIN', on April 14th, 2021 – we divulge how to invest in this top-rated cryptocurrency broker. This includes a little background information on the company, how to choose a broker, order types, and how to buy Coinbase stock.
8cap - Buy and Invest in Assets

Minimum deposit of just 250 USD to get lifetime access to all the VIP channels
Buy over 2,400 stocks at 0% commission
Trade thousands of CFDs
Deposit funds with a debit/credit card, Paypal, or bank transfer
Perfect for newbie traders and heavily regulated

Don't invest in crypto assets unless you're prepared to lose all the money you invest.
A Brief Financial History of Coinbase
Fred Ehrsam joined Coinbase founder Brian Armstrong in 2012 – at which point the platform became a marketplace for digital currencies. Since then, the company has raised over $847 million in funding, as well as being backed by 58 investors. At the time of the most recent private fundraising event in 2018, Coinbase was valued at just over $8 billion.
However, since then, digital currencies such as Bitcoin (BTC), Cardano (ADA), Ethereum (ETH), Binance Coin (BNB), Chainlink (LINK), and Stellar (XLM) have experienced great success. For instance, in 2018, Bitcoin was priced at $6,376. Fast forward to April 2021 and the digital currency has since surpassed $62,000 – which shows an 843% increase.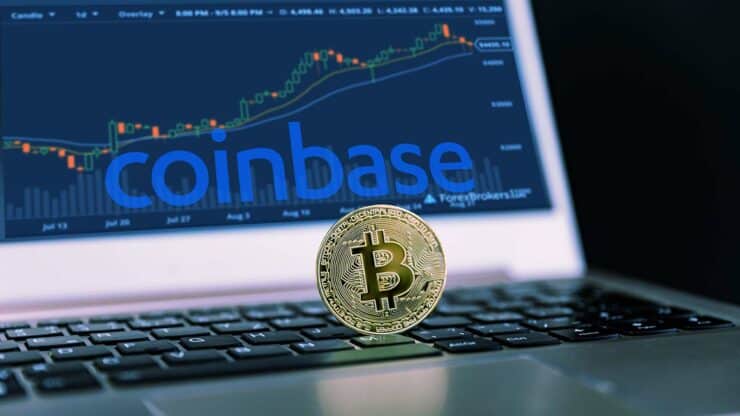 Another example is Cardano. This coin went from a valuation of $0.10 in 2018 to $1.30 in 2021 – which is a price rise of 1,200%. With this in mind, accurately evaluating Coinbase before it goes public on the Nasdaq, under stock ticker 'COIN', could be a challenge for experts. This is especially thought to be the case because of investors' volatile expectations of the company.
We can confirm that in its last week on the Nasdaq Private Market, the company was valued at approximately $68 billion.
Currently, only private investors can access Coinbase stock.
However, as of April 14th 2021, shares will be sold to retailers as a direct listing – rather than issuing new shares in its IPO.
It's said that 114,900,000 shares of stock will be listed and sold to the public – with the weighted price expected to be just under $350 per share.
Crucially, this cuts out the need for Coinbase to rely on investment banks for an evaluation, as companies have done traditionally. This is comparable to Spotify's (SPOT) approach in 2018. Opting for a direct listing is also a good way to prevent zealous investors from making gains on opening day price fluctuations.
The Potential Ability of Coinbase
It's no secret that Coinbase is equipped to capitalize on the popularity of digital currencies. As such, investors foresee its IPO doing well. In terms of trading volume, this is the biggest exchange in the US, and one of the largest in the world. The company has seen a surge of transacting users, growing by 1,020% in the last 5 years to 56 million.
Many investors hope that Coinbase paves the way for other cryptocurrency providers to follow suit by also going public. The hope being that adherence to financial regulation will add a level of validity to the scene. Many regulators, members of the public, and even seasoned investors have long been skeptical about decentralized and unregulated exchanges.
In the mainstream media, Bitcoin, or 'digital gold', has seen an enormous increase in interest, as have digital currencies in general.
Today there is much competition amongst online brokers.
Some of Coinbase's major competitors are Binance, Kraken, and Blockchain, and you won't need to search for long to find a crypto platform with super low fees or zero commission.
For many advanced investors, though, Coinbase is still a cut above the rest. Some of the best features include 50 digital currencies, USD coin marketplace, crypto-wallet, and spreads from 0.5%. We expect interest and demand in high volumes come April 14th, 2021. If you want to jump on the bandwagon and learn how to buy Coinbase stock, you will see a step-by-step walkthrough next.
How to Buy Coinbase IPO: Step by Step Guide
As we touched on, Coinbase stock is only accessible to the private market right now. However, when April 14th, 2021 comes around, you can buy Coinbase stock. Meaning – you can invest in public shares from the comfort of your home.
If you have traded or invested in stock before, this part will be familiar to you. If you don't know how to trade stocks – you will need to do so via a trusted brokerage.
Step 1: Select an Online Broker
Selecting an online broker is no easy feat, as there are literally hundreds of them. The platform you choose will facilitate your Coinbase stock purchases and should be able to do so within a regulated environment.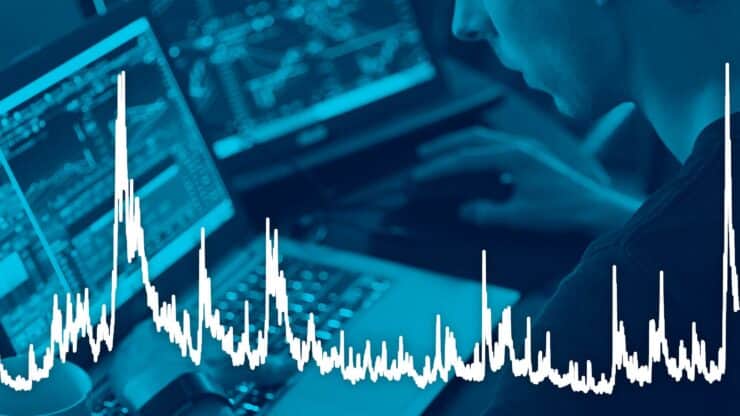 With that said, there are other important considerations:
Platform Usability: It's important to feel comfortable finding your way around any potential online brokerage. Whilst some platforms are all bells and whistles and complicated, others are newbie-friendly and easy to navigate. Have a look around and see what features are available. If the platform offers a free demo, why not start with that? This way you can get to grips with the platform, without risking your own capital.
Asset Diversity: You may only be interested in how to buy Coinbase stock now, but diversifying your portfolio is a common way to protect your investments from market volatility. As such, the best online brokers will allow you to buy Coinbase stock – but also offer access to multiple other markets. This might include forex, cryptocurrencies, ETFs, or commodities.
Fees and Commissions: No two brokers are the same. Where one might charge $1 or $10 per trade or investment – some are commission-free. With this in mind, it's important to check what fees you might be liable for before committing to a trading platform. Capital.com for instance charges 0% commission to buy stocks, and all other assets.
To save you hours of internet-based legwork, below we have reviewed the best online broker to buy Coinbase stock. We have included a top-rated CFD (Contracts for Difference) broker. For those unaware of how to trade CFDs – this means you have the flexibility to go long or short on 'COIN' and add leverage to your position.
AvaTrade – Coinbase Stock CFDs With Various Trading Tools
AvaTrade is a world-renowned CFD broker under the strict ruling of multiple regulatory bodies such as ASIC, FCSA, ADGM, FRSA, B.V.I, and more. As such, you know you can trade Coinbase stock in a safe environment. There are heaps of markets to be traded as CFDs, all at 0% commissions.
Assets include stocks, bonds, ETFs, indices, cryptocurrencies, commodities, and forex. This platform provides access to stock exchanges located in the US, UK, Canada, Japan, Australia, India, Europe, and more. As we said, AvaTrade is a CFD broker. This will appeal to you if you want the flexibility of being able to go long or short on Coinbase stock.
It also means you can take advantage of short-term price spikes. Notably, CFDs mean you don't own the underlying asset. Moreover, stock CFDs are leveraged instruments, which means the platform will loan you some capital to boost your position to trade Coinbase stock.
If you live in the UK or the EU, leverage on Coinbase stock CFDs will be capped at 1:5. For those unaware, this means for every $1 you stake, you can trade with $5. AvaTrade accepts heaps of different payment types to trade Coinbase stock, and you can get started with a minimum deposit of just $100. Compatible payment types include credit and debit cards, bank transfers, and e-wallets like Skrill and Neteller.

Minimum deposit to trade Coinbase stock just $100
Regulated by 6 financial authorities
0% commission when trading Coinbase stock CFDs
Admin fee charged after 12 months inactivity
75% of retail investors lose money when trading CFDs with this provider
Step 2: Choose how Many Shares to Purchase
After you have signed up with a regulated broker that can provide you with access to the Nasdaq – you can think about how many shares to buy. Before you decide this, you are best to check the share price in the run-up to Coinbase stock going live to the public.
You can check all upcoming IPOs using the Nasdaq IPO calendar. This will give you a good indication of market sentiment, and thus, how many shares you might look to buy in Coinbase.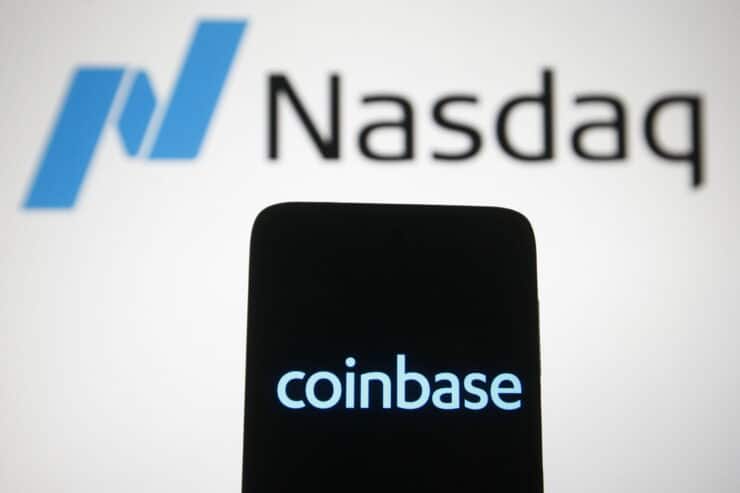 When the company goes live on the Nasdaq, you can invest as little as $50 via top-rated broker Capital.com.This is highly conducive to strategies such as dollar-cost averaging – whereby you steadily build your portfolio with small investments in Coinbase stock.
Step 3: Decide on an Order Type
When learning how to buy Coinbase stock, your chosen online broker will present you with various options, such as which orders to place.
You will see below the most commonly used orders to consider when you buy Coinbase stock:
Market Order: If you choose a market order, you are telling the brokerage that you are happy to pay the current price to buy Coinbase stock. This means you want the order to be executed immediately, at the currency or closest value. Let's say you see Coinbase stock priced at $350.10. You might find that the price you get is $350.07. This slight difference is unavoidable due to market forces.
Limit Order: A limit order enables you to choose the price at which you enter the Coinbase stock position. For instance, let's say the broker quotes you $350.10, but you don't want to enter the market until it reaches $364.00 As such, you will set your limit order at $364.00. If the stocks hit the target price, the platform will action your order for you. This order will remain as it is until it reaches the limit value, or you cancel it.
As each brokerage will differ, you won't be able to place the same order types on all platforms. You will also need to check the fee table so that you are aware of what commissions you might have to pay. Regulated broker Capital.com will allow you to buy Coinbase stock with 0% commission, and you can invest from just $50!
Step 4: Execute Your Order to buy Coinbase Stock
As we said, to enter the stock markets you will need to place one of the above orders. Without it, the brokerage won't know where you stand. With this in mind, when the firm's IPO goes live on the Nasdaq, you can head over to your chosen platform and place the relevant order to buy Coinbase stock.
Always check every aspect of your order, including the number of shares you wish to buy, before confirming your position. At Capital.com, finding your chosen asset is easy, you won't be charged any commission.
How to Buy Coinbase Stock: Conclusion
There you have it, Coinbase's public stock debut 'COIN' is monumental news for cryptocurrency investors and you can easily buy Coinbase stock from home. The key to accessing the stock markets is choosing a respected broker that operates under the watchful eye of regulatory authorities.
Coinbase will list its stocks directly on the Nasdaq Exchange come April 14th 2021. This means the market is likely to experience more volatility, which some investors will look to take advantage of via flexible trading option CFDs.
If you are looking for a brokerage to facilitate your Coinbase stock purchase, you could consider Capital.com.The regulated platform offers access to the Nasdaq -plus 17 other stock markets. Best of all, you can buy Coinbase stock at 0% commission at a minimum stake of just $50!
8cap - Buy and Invest in Assets

Minimum deposit of just 250 USD to get lifetime access to all the VIP channels
Buy over 2,400 stocks at 0% commission
Trade thousands of CFDs
Deposit funds with a debit/credit card, Paypal, or bank transfer
Perfect for newbie traders and heavily regulated

Don't invest in crypto assets unless you're prepared to lose all the money you invest.
FAQs
How can I buy Coinbase stock?
The best way to buy Coinbase stock is via a trusted and regulated broker, such as eToro. This broker holds a license from the FCA, ASIC, and CySEC, as well as being registered with FINRA and the SEC in the US. You will not pay a cent in commission fees to buy Coinbase stock and the platform supports fractional investments. As such, you can invest from just $50.
How much is Coinbase IPO stock?
Coinbase stock won't go live to retail investors until April 14th, 2021. With that said, in the Nasdaq private markets, shares were traded between a value of $350 and $375, You can check out the IPO calendar on the Nasdaq official website for updates.
What day will Coinbase go public?
The largest cryptocurrency exchange in the US, Coinbase, will go public on April 14th, 2021. This will appear on the Nasdaq exchange, with the ticker symbol COIN.
Does Coinbase have its own crypto-coin?
Yes, the cryptocurrency exchange has a digital currency called USD Coin (USDC), which is hosted on the Ethereum blockchain. Interestingly, as this coin is pegged to the USD - $1 always equates to 1 USDC coin.
Can I go short on Coinbase stock?
Yes. If you elect to trade Coinbase stock via CFDs, you can go short or long depending on which way you think its price will go. This also means you can apply leverage to your trade. eToro will allow you to buy Coinbase stock or trade them as CFDs - all commission-free. Furthermore, you can invest in Coinbase stock from as little as $50 in this asset in a safe and regulated space.