Want to use High Leverage in Forex Trading? Here are its Highs and Lows You Should Know First
Forex is no doubts one of the largest marketplaces in the world today. According to new research, about $4.5 trillion are exchanged in the forex market — thus giving traders access to substantial money-making opportunities.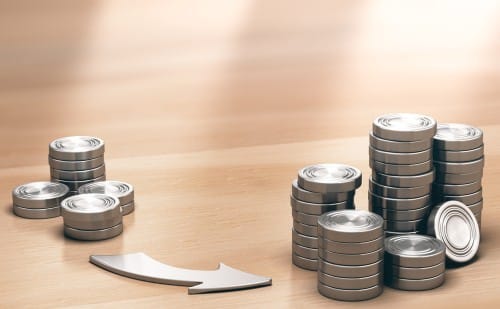 Even though lots of money and commodities are traded every day, there are lots of risks associated with the forex market. Different strategies are common among the forex traders, and one of them is High Leverage. There are lots of risks and benefits associated with high leveraging in the forex market, and in this post, we will have a look at them.
About high Leverage
Most traders use leverage to boost their accounts. However, leverage or margin trading is a method used by traders to increase their account with borrowed funds to get a high stance than their capital investment.
Brokers offer potential traders to leverage. And as a trader, you can choose the type of leverage you want. For instance, you can start from ratio 1:50 to the highest to 1:1000.
New traders make use of this method to acquire profits in a short period. Before considering taking leverage, here are the pros and cons involved.
The pros of high leverage
Less capital investment is needed
Only wealthy investors had the opportunity to get enormous earnings in the forex market. But with the help of high leverage, anybody can get huge profits and capital efficiency, no matter how experienced the trader is. It will also give you the opportunity some gains equivalent to the one you invested. You can also re-invest the profit to earn more.
Leveraging doesn't come with interest
It is essential to know that high leverage can be seen as taking a loan from a broker. This form doesn't come with interest, which means that you can make many funds as possible without incurring interest.
Leveraging provides more profits within a short period. It does not matter the amount of money you invested in the first place; you will get more profits.
But you need to know that the more money you invest, the more returns you will get. Even leveraging small amounts of money can return huge profits for you.
The cons of high leverage
Even though high leverages can give you lots of profits, it also increases your chances of having significant losses too. It's essential also to know that when you make use of high leverage don't always be assured that price predictions will still go to your favor.
Incurring high leverage during forex trading will also be an additional liability because you must always meet the needs.  It is essential to know that you will have to pay a principal amount of money once the leverage has been given to you by a broker no matter the extra cost involved.
Some minimal criteria must be met before they can get high leverage. You must achieve a specific transaction size set by the broker. If you aren't able to meet the criteria, the broker may opt for a marginal call, which may liquidate your account.
Final Words
High leverage is a strategy that improves your earnings, and it can also wipe them out completely. Nevertheless, it is necessary to choose the best leverage for yourself. And for that, education is vital, with having known both the highs and lows of the concerned topic now, we believe you know how to proceed further well.