Before going over our updated list of recommended best forex brokers for 2023, here are a few steps to help you choose the right broker for you.
In the last decade, online trading has become increasingly popular. It is a relatively new industry. But the number of service providers or brokers are considerable. Most brokerages offer great services, but traders must make sure the broker they chose offers what they need.
The first thing to check when reviewing a forex broker is that they are regulated by a reliable financial authority. Then, check their execution and slippage so that trading does not turn into a nightmare. Trading costs, spreads, are also important when considering withdrawals as well as trading platforms and customer support offered. To assist you, we offer a step-by-step guide to choosing the broker that best suits your trading needs.
The Great Importance of Genuine Broker Reviews
Trading with an unreliable broker is like entering a battle without any armor. When traders do this, they expose themselves to unpredictable risks, which is unnecessary. It is essential to do your homework before choosing a suitable brokerage. At Learn 2 Trade, we pride ourselves on our ability to provide the most accurate and unbiased broker reviews possible. As experts in the field, we know that a high-quality forex broker is an essential component of your trading success and capital preservation. Learn 2 Trade has taken much time and effort to compile the indispensable Definitive Guide to Forex Brokers.
While the multi-trillion pound forex brokers industry was once reserved exclusively for banks and financial institutions, this space has since opened its doors to everyday retail traders.
As such, not only can you buy and sell forex pairs from the comfort of your own home. But most brokers now permit trading on the move via your mobile device.
However, with hundreds of forex brokers now active in the UK market, how do you know which platform to go with? That is where we come in.
Best Forex Brokers
In our guide on the Best UK Forex Brokers – How to Find a Forex Broker in 2023, we are going to explain the ins and outs of what you need to look out for when choosing a platform. This includes regulation, fees, spreads, payments, and more.

What is a Forex Broker?
If you are looking to access the global forex markets as a retail trader, then you will need to use a forex broker. In its most basic form, a forex broker is an online trading platform that allows you to buy and sell currencies. The broker in question effectively acts as a third-party, insofar that it matches your orders with other traders of the platform. In doing so, it will take a small fee.
7 Providers that match your filters
7 Providers that match your filters
This will come in the form of a trading commission, as well as the spread. The spread is the difference between the 'buy' and 'sell' price, and the wider the spread, the more you are indirectly paying in fees. As a result, that is why we prefer forex brokers that offer super-low fees and tight spreads.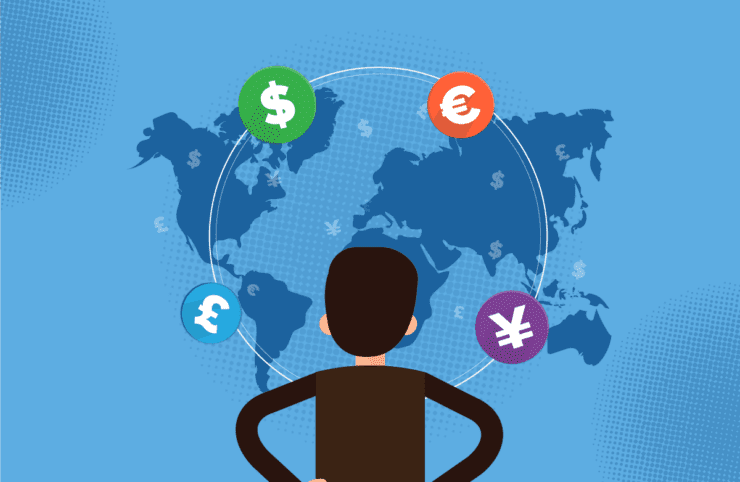 Nevertheless, the forex broker that you opt for will list a number of 'currency pairs'. Each pair consists of two competing currencies, such as GBP and EUR. The overarching concept is to speculate whether the exchange rate of a currency pair will go up or down. If your speculation is correct, you will make a profit. If it is not, you do not.
In terms of funding your forex broker account, most platforms accept either a debit/credit or bank transfer. However, some brokers will also accept e-wallets like PayPal and Skrill. Finally, UK forex brokers need to be regulated by the Financial Conduct Authority (FCA). So make sure you are using a licensed broker prior to signing up.
What are the Pros and Cons of Using a Forex Broker?
The Pros
Hundreds of brokers to choose from.
Buy and sell forex at the click of a button.
More than 100+ currency pairs to trade.
Forex brokers support everyday payment methods.
The forex markets operate on a 24/7 basis.
The Cons
Forex trading is not easy – you could lose money.
What Factors to Consider When Choosing a Forex Broker?
The forex broker space has become super-competitive in recent years, with hundreds of platforms now offering their services to UK traders. On the one hand, this is great for you as a trader as it gives you the opportunity to choose a broker that meets your individual trading needs. However, knowing which platform to sign up with is not only challenging but time-consuming.
As such, below we have listed the most important metrics that you need to look out for when choosing an online forex broker.
🥇 Regulation
The first factor that you need to look out for when assessing the credentials of a new broker is whether or not it has the legal remit to accept UK traders. As we noted just a moment ago, all UK-based brokers must hold a trading license from the FCA.
This ensures that the platform is operating within the realms of UK and EU legislation. This also ensures that you are accustomed to a number of regulatory safeguards, such as the segregation of client funds and the FCA's Investor Protection Scheme.
🥇 Deposits and Withdrawals
You also need to consider what deposit and withdrawal options are available at your chosen broker. This starts at the very offset with the account funding process. Most forex brokers will allow you to deposit funds with a UK bank account, albeit. It can take a few days before the transfer is credited.
If you are looking to deposit funds instantly and thus – start trading straight away. It might be best to use a broker that supports debit/credit cards or an e-wallet like PayPal.
🥇 Trading Commissions
Although a number of forex brokers operating in the UK trading space allow you to buy and sell currencies on a commission-free basis, this will not always be the case. If you are using an established broker, it is likely that you will be charged a variable rate on every trade that you make.
For example, if the forex broker charges 0.2% in trading commissions, and you purchase £1,000 worth of GBP/USD, then you will pay £2. If you then closed your GBP/USD trade when it was worth £1,200, you would again be charged 0.2% – which would amount to £2.40 in commission.
🥇 Spreads
While we are on the subject of fees, you also need to make some considerations about the spread. For those unaware, this is the difference between the 'buy' and 'sell' price of your chosen forex pair. The spread is determined by the number of 'pips' in between the buy and sell prices. And it will have a direct impact on your ability to make a profit.
For example, if the spread of EUR/USD was 2 pips. This means that your trade would need to increase in value by at least 2 pips just to break even. As the spread is one of the most important metrics to look out for when choosing a new broker. We have listed a quick example below to clear the mist.
You are trading GBP/USD at your chosen forex broker.
The 'buy' price is 1.3100.
The 'sell' price is 1.3104.
As the spread is determined in pips, we need to look at the last digit of both prices.
In this example, the difference is 4, meaning that the spread on GBP/USD amounts to 4 pips.
🥇 Number of Forex Pairs
This particular factor might not be overly relevant if you have a tendency to stick with a single trading pair like GBP/USD or EUR/USD. In fact, some of the most successful forex traders in the space will niche-down to a single currency pair, rather than attempt to diversify across multiple markets.
With that being said, if you are the type of trader that wishes to access heaps of different forex pairs, you will be best off choosing a broker that has an excellent selection of majors, minors, and exotics. You can assess this via the broker's website without needing to open an account.
🥇 Trading Tools
On the one hand, fundamental news analysis is super important in the forex space. For example, when the UK voted to leave the European Union, this had a highly detrimental impact on GBP. However, technical analysis, which is the process of analyzing historical pricing trends, is equally as important.
As such, you should choose a forex broker that offers lots of technical indicators within its trading suite. At a minimum, this should include the following:
Average Directional Index (ADX).
Bollinger Bands.
Ichimoku Kinko Hyo (AKA Ichimoku Cloud).
Moving Average Convergence Divergence (MACD).
Parabolic Stop and Reverse (SAR).
Relative Strength Index (RSI).
Stochastic.
🥇 Customer Support
Newbie traders often overlook the importance of customer support. After all, there might come a time when you need assistance on account-related matters. As such, you should stick with brokers that offer heaps of contact channels – such as live chat, email, and telephone support.
Moreover, it is also useful if the customer service team operates on a 24/7 basis to mirror that of the forex trading industry. The final icing on the cake is when forex brokers have a public presence on social media.
How do I Sign-Up With a Forex Broker? Step-by-Step Walkthrough
If you have found a broker that meets your individual requirements, you will need to open an account, verify your identity, and deposit funds before you can start trading. Below we have listed the main steps that you will need to follow.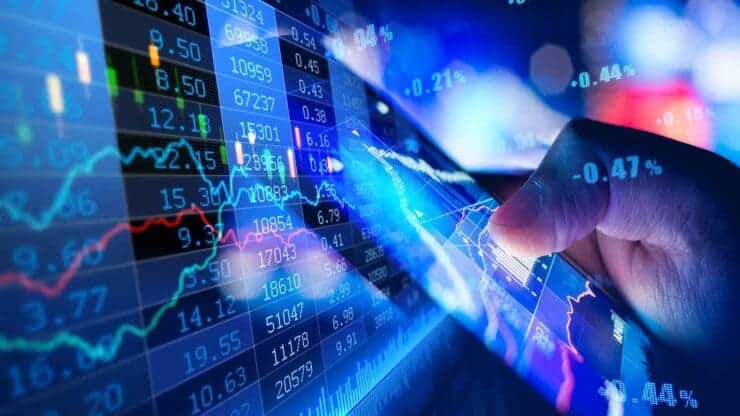 Step 1: Open an Account
First and foremost, you will need to visit the website of your chosen forex broker and open an account. You will initially need to provide some personal information, such as your name, date of birth, address, tax status, and contact details.
Next, you will then need to provide some financial information. This should include your employment status, how much you earn, and an estimation of your net worth. This is to ensure that the broker tailors the right products for your financial standing.
Step 2: Enter Your Prior Trading Experience
UK forex brokers are required to assess what prior trading experience you have. After all, forex trading consists of highly sophisticated financial instruments. So it is crucial that you know what you are doing. As such, you will need to state the type of investments you have made in the past, as well as the average size of your trades.
You will then need to answer some multiple-choice questions. This is based on the risks of applying leverage to your trades. If you are unable to answer the questions correctly, you might not be able to trade on margin.
Step 3: Verify Your Identity
Before you can deposit funds, you will need to verify your identity. Although the KYC (Know Your Customer) process can vary depending on the forex broker in question. You will usually be required to upload a copy of your government-issued ID. This can be either a passport or a driver's license.
In some cases, you might be asked to upload a copy of a bank statement or utility bill in order to verify your address.
Step 4: Fund Your Forex Broker Account
Once the forex broker has verified your KYC documents, you can then deposit some funds. Once again, the specific payment methods will vary depending on the broker. Although this usually includes a bank transfer or debit/credit card.
If it is the latter, your deposit should be credited instantly, meaning that you can start trading straight away. If opting for a bank transfer, and it is not via UK Faster Payments, it might take a few days for the deposit to clear.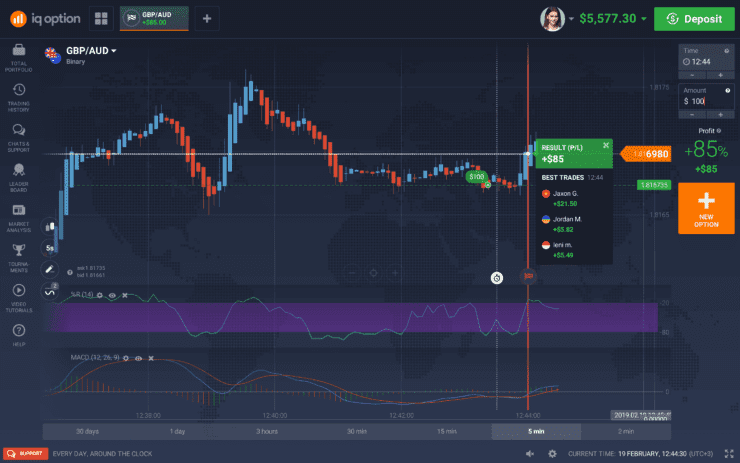 Step 5: Start Trading Forex
Now that you have opened an account, verified your identity, and deposited funds – you can now start trading. If you have never traded forex before, we would suggest starting out with micro-amounts. This will allow you to get to grips with how forex works in a real-world setting, without risking large amounts of money.
The other option available to you is to use the forex broker's demo platform. This allows you to trade with virtual money. So you will not risk a single penny. However, you will not get to experience the emotional effects of losing. The effectiveness of demo accounts are somewhat limited.
How do we Rate our Recommended Forex Broker Sites?
So now that you know what you need to look out for when finding a trading platform that meets your needs. We are now going to list our top 4 forex broker picks of 2023. Before we do, it is important for us to outline the stringent rating process that we utilize prior to recommending a broker on our site.
In a nutshell, all of the recommended platforms listed at Learn 2 Trade have been independently reviewed by our team. In order to achieve this, our reviewers personally open accounts with the broker to get a 360-degree view of how the platform operates. This includes the registration process, depositing funds, creating and executing orders, exploring spreads, and testing customer support.
Below we have listed the minimum criteria that we expect to see in a UK forex broker:
Regulated by the FCA.
Low commissions.
Multiple Deposit and Withdrawal Methods.
Tight Spreads.
Heaps of Supported Forex Pairs.
User-Friendly Trading Platform.
Good Selection of Technical Indicators.
Top-Notch Customer Support.
4 Best Forex Broker Sites in 2023
The following list of forex brokers meets all of the minimum requirements outlined above.
1. AvaTrade – 2 x $200 Forex Welcome Bonuses (bonus permission is approved by regulation).
The team at AvaTrade are now offering a huge 20% forex bonus of up to $10,000. This means that you will need to deposit $50,000 to get the maximum bonus allocation. Take note, you will need to deposit a minimum of $100 to get the bonus, and your account needs to be verified before the funds are credited. In terms of withdrawing the bonus out, you will get $1 for every 0.1 lot that you trade.

20% welcome bonus of upto $10,000
Minimum deposit $100
Verify your account before the bonus is credited
75% of retail investors lose money when trading CFDs with this provider
Visit Avatrade now
2. EightCap – Trade Over 500+ Assets Commission-Free
EightCap is a popular MT4 and MT5 broker that is authorized and regulated by ASIC and the SCB. You will find over 500+ highly liquid markets on this platform - all of which are offered via CFDs. This means that you will have access to leverage alongside short-selling capabilities.
Supported markets include forex, commodities, indices, shares, and cryptocurrencies. Not only does Eightcap offer low spreads, but 0% commissions on standard accounts. If you open a raw account, then you can trade from 0.0 pips. The minimum deposit here is just $100. You can choose to fund your account with a debit or credit card, e-wallet, or bank wire.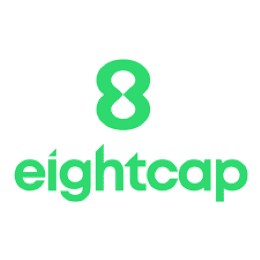 ASIC regulated broker
Trade over 500+ assets commission-free
Very tight spreads
Leverage limits depend on your location
Your capital is at risk of loss when trading CFDs at this platform
visit eightcap now
3. LonghornFX – Best Forex Trading Platform
As we touched on, Longhorn FX is a forex and CFD broker offering a plethora of financial instruments to the trading community. You can trade everything from currency pairs and crypto coins to stocks commodities and indices – all of which can be accessed by means of a CFD. In a nutshell, this means you can short-sell and also buy if you wish.
The leverage on this site is an impressive 1:500 and you can trade on the immensely popular platform MT4. This has heaps of trading tools and charts to take advantage of. You can even use automated robots to trade on your behalf if you wish.
When it comes to fees, commissions on this broker platform is set at a $6 flat rate for each and every lot you trade. Interestingly, on LonghornFX whatever you deposit will be converted into Bitcoin on your trading account. Traders are also invited to pay by Bitcoin directly if they wish.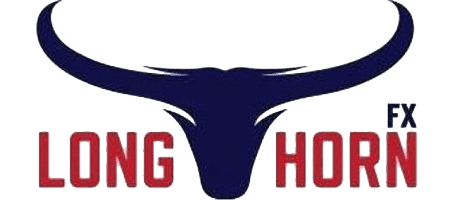 Deposit as little as $10 to start trading
Super-low commissions and tight spreads
Trade forex, crypto, commodities, and indices
75% of retail investors lose money when trading CFDs with this provider
4. VantageFX – Ultra-Low Spreads
VantageFX VFSC under Section 4 of the Financial Dealers Licensing Act that offers heaps of financial instruments. All in the form of CFDs - this covers shares, indices, and commodities.
Number 2 on our list in 2023 is VantageFX. This platform is well suited to newbies for various reasons.
Open and trade on a Vantage RAW ECN account to get some of the lowest spreads in the business. Trade on institutional-grade liquidity that is obtained directly from some of the top institutions in the world without any markup being added at our end. No longer the exclusive province of hedge funds, everyone now has access to this liquidity and tight spreads for as little as $0.
Some of the lowest spreads in the market may be found if you decide to open and trade on a Vantage RAW ECN account. Trade using institutional-grade liquidity that is sourced directly from some of the top institutions in the world with zero markup added. This level of liquidity and availability of thin spreads down to zero are no longer the exclusive purview of hedge funds.

The Lowest Trading Costs
Minimum deposit $50
Leverage up to 500:1
75.26% of retail investor accounts lose money when spread betting and/or trading CFDs with this provider. You should consider whether you can afford to take the high risk of losing your money.
Conclusion
In summary, it is hoped that you now have the required knowledge to find an online forex broker that meets your needs. Whether it is regulation, trading fees, deposits and withdrawals, customer support, trading tools, or the spread – you now know what to look out for when choosing a new platform.
As such, we would suggest spending some time performing your own research prior to opening an account, and certainly before depositing funds. However, if you do not have the time to research platforms yourself, it might be worth exploring the top 5 recommended forex brokers that we have discussed above.
Each forex broker excels in a particular department, such as low fees, mobile trading, user-friendliness, or trust. Ultimately, just make sure that you understand the risks of trading forex online. While some traders have the skills to make a full-time living buying and selling currencies, many do not.
AvaTrade - Established Broker With Commission-Free Trades

Minimum deposit of just 250 USD to get lifetime access to all the VIP channels
Pay 0% on all CFD instruments
Thousands of CFD assets to trade
Leverage facilities available
Instantly deposit funds with a debit/credit card

71% of retail investor accounts lose money when trading CFDs with this provider.
FAQs
How do I deposit funds at a forex broker?
The specific deposit and withdrawal methods supported will depend on the forex broker you open an account with. This might include debit/credit cards, a bank transfer, or an e-wallet like PayPal.
How much leverage will I get with a UK forex broker?
If you are using a UK-based forex broker, then the platform will need to comply with the regulations set out by ESMA. This means that major forex pairs are capped to leverage levels of 30:1, and minors/exotics at 20:1. However, if you are a professional trader, these limits can go right up to 500:1 on majors.
What is the minimum deposit required at a forex broker?
While minimum deposits will vary from broker-to-broker, this typically averages £100 in the UK.
What happens if my UK forex broker goes out of business?
If the broker is based in the UK, then it must be regulated by the FCA. As such, brokers are required to separate client funds in segregated bank accounts. Furthermore, you might also benefit from the FCA's Investor Protection Scheme.
What customer support channels do forex brokers offer?
Most forex brokers will offer a combination of telephone and email support. Some platforms will also offer live chat.
What are the pros and cons of trading exotic forex pairs?
Exotic forex pairs are highly volatile, which is highly conducive for skillful forex traders that wish to scalp small profits. However, the spreads on exotic pairs are usually super-high.
What spread should I aim for when choosing a forex broker?
While you should not base your forex broker decision primarily on fees, some of the most competitively-priced platforms now offer spreads of 0.7 pips on the majors.
Read more related Articles:
Forex Trading for Beginners: How to Trade Forex and Find the Best Platform 2023