Service for copy trading. Our Algo automatically opens and closes trades.
The L2T Algo provides highly profitable signals with minimal risk.
24/7 cryptocurrency trading. While you sleep, we trade.
10 minute setup with substantial advantages. The manual is provided with the purchase.
79% Success rate. Our outcomes will excite you.
Up to 70 trades per month. There are more than 5 pairs available.
Monthly subscriptions begin at £58.

Computacenter (CCC) is an IT infrastructure company focused mostly on European markets, with its home base in the UK, that delivers consistent profits.
Capitalised at £3 billion, the company is highly profitable with a return on equity employed of 26% and a track record of strong free cash flow growth over the past few years.
But despite these enviable properties, it has a reputation in the marketplace as something of a low-margin 'box shifter'. But the days when all it did was source and install kit for firms are long gone, as it is now a cloud and security business too – substantial growth areas going forward with much better margins than its original core business.
Also, the complexities involved in the shift to hybrid, agile digital working should see the company well-placed to take advantage of this trend.
But despite these encouraging developments for the firm to drive up profitability further, it tends to be overlooked because it is presumed not to be in the faster-growing areas of IT such as software services, e-commerce, social networks and the like. This has meant it has been far less likely to be subject to the sorts of upward rerating that has benefited other parts of tech.
Additionally, its European heritage and markets mean it is not on analysts' radars in the same way as its American cousins, although it is worth noting that it has been making some acquisitions in the US of late.
The company's main competitors are big consultancy firms such as CapGemini and Accenture on the one hand, and smaller players similar in size to itself, like Softcat.
The Technology Sourcing segment is still the largest part of the business, with its fiscal 2020 full-year performance generating revenue of £4,180 million, up 9.4%.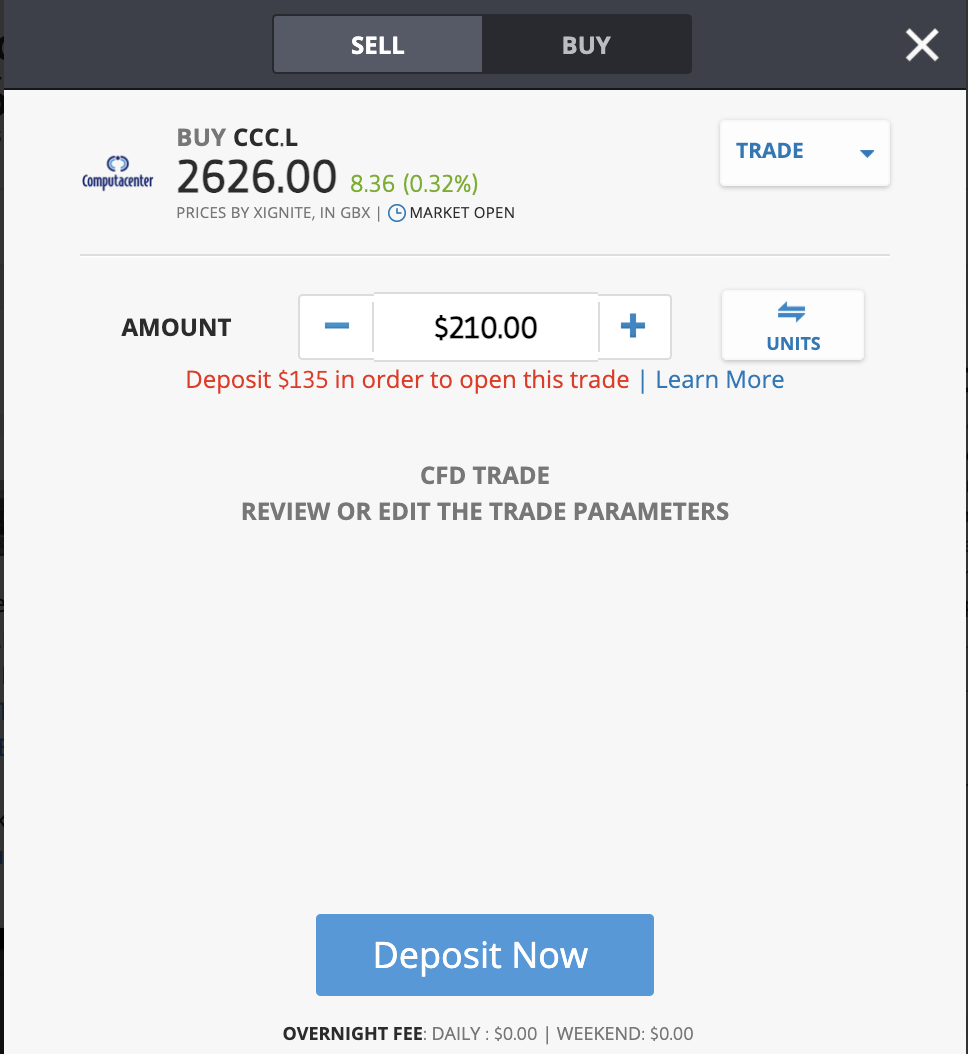 Services accounted for £1,261.2 million, up 2.5%, while
Professional Services revenue increased at the fastest rate – 16.2% – to £425.4 million, although it is the smallest segment.
Germany and the UK are particular strongly areas in professional services.
Its Managed Services segment saw revenues fall by 3.3% to £835.8 million.
Overall, sales have been growing at a more-than respectable compound average growth rate of 12.2% over the past five years.
Those sales also have solid foundations, with customers including the likes of BMW and Telefonica, which fits with its mission to target the top 500 largest companies and government agencies in each of its country markets.
Buy Computacenter for growth at a reasonable price
Computacenter passes the GARP (growth at a reasonable price) test, as we can see from its value metrics.
Its price-to-sales ratio is an impressive 0.54 and price-to-equity of 19.4 places it 17th out of 68 in its industrial sector of software and IT services; enterprise value to EBITDA is 9.91, positioning it in the top quartile at 9th out of 74.
CCC's EV/EBITDA beats all of its closest rivals, with Softcat, for example, at 31 and Accenture on 24.4.
Computacenter tends towards acquisitions in its growth strategy, with its most substantial recent deals involving the purchase of ALBA in Germany and BT Services in France. It has also bought Pivot Technology in North America.
The company reports that the US business, including Pivot, is performing ahead of expectations, although it has highlighted exchange rate volatility as a risk to overseas earnings.
The integration of the French company is described as being "on track" although remains loss-making for now.
Profit before tax was £206 million, a leap of 35% on last year, leading to management reporting on the numbers in a highly effusive manner in the comments accompanying the FY 2020 results: "After multiple upgrades during the year and today's excellent results it is clear that the 2020 performance has exceeded all expectations and 2020 has seen the fastest profit growth Computacenter has achieved in its 22 years as a public company. Clearly, the challenge it gives us is to grow again in 2021."
Going by its earnings, you can see why management is so chipper. Earnings per share (EPS) is 126p, having grown every year since 2015. Quarter-on-quarter EPS growth rate is 38% and the three-year eps CAGR stands at 27%.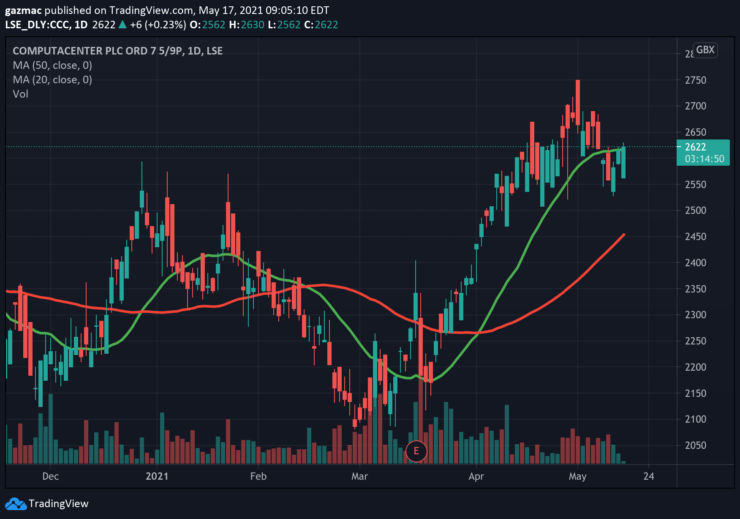 Analysts at Stockopedia think if those acquisitions are executed in efficient fashion, then they could be growth boosters that provide strong catalysts for a rerating of the stock.
In terms of price momentum, the relative strength index (RSI) on a 1-year view is 44% and that is reflected in a consensus buy rating from the seven analysts covering the stock.
Analysts' average price target is 2736p, which equates to a 4.6% upside on the current price of 2622p.
If you are looking for a stock that has balance sheet strength and solid sales plus the prospect of above-average growth, then you could do worse than to plump for Computacenter.
The stock looks even more attractive against the background of the rotation out of richly priced tech growth stocks and into cyclicals, as inflation worries persist and hopes for the post-Covid economic rebound strengthen.
Although it is a tech stock, it is one that is making profits right now, not discounted until some point in the far-off future, and has a valuation that is, if anything, leaning to the undervalued side.
Buy Computacenter for a long-term buy to benefit from reflation and for safety from the bull traps that some tech stocks may ensnare unwary investors.
Buy Computacenter shares for 0% commission at global investment platform eToro.
8cap - Buy and Invest in Assets

Minimum deposit of just 250 USD to get lifetime access to all the VIP channels
Buy over 2,400 stocks at 0% commission
Trade thousands of CFDs
Deposit funds with a debit/credit card, Paypal, or bank transfer
Perfect for newbie traders and heavily regulated

Don't invest in crypto assets unless you're prepared to lose all the money you invest.
Broker
Benefits
Min Deposit
Score
Visit Broker