According to Investopedia, Bitcoin is a cryptocurrency that acts following the ideas set out in a whitepaper by the pseudonymous Satoshi Nakamoto. This digital or virtual currency uses peer-to-peer technology to facilitate instant payments. Bitcoin is just like an online version of cash which can be used to purchase products and services. Although still novel, some companies/firms are already paying their employees in Bitcoin. An example is Japan's GMO.

In Nigeria whose population was estimated to amount to 206 million individuals and also ranked 8th in cryptocurrency adoption, this technology seems way behind. A Chainalysis report revealed Nigeria ranked eighth out of 154 countries in its 2019-2020 global adoption index. Nigeria also ranked number one among African countries in peer-to-peer (P2P) payments transferring $139 million in the previous year. In another study, Blockchain.com noted that Nigeria ranks among the top countries to search for Bitcoin on Google.

Most claim that Bitcoin is the cash for the future, why do companies/firms need to adopt this nascent, emerging trend and pay their staff in Bitcoin? Bitcoin and cryptocurrencies have become popular alternatives to fiat currency transactions, what do employers and employees stand to gain when Bitcoin is used as a means of salary payment.

During the COVID-19 pandemic, most employees were forced to work from home and online. Regarding receiving paychecks, an issue faced then in the Nigerian scenario was that of delay and inconveniences caused by shutting down of banks. Most banks resorted to online services due to the pandemic which may suffer from network downtime.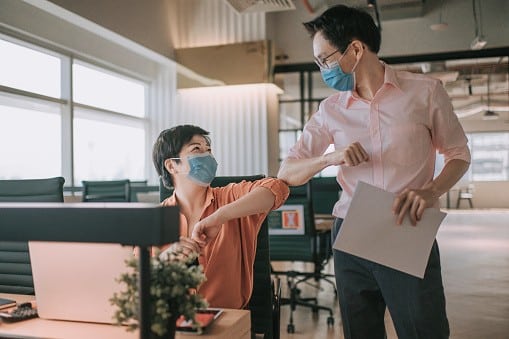 Another thing salary earners had to deal with are the charges incurred as a result of these transactions which could eat into their earnings. Proponents claim that Bitcoin transactions are often far less expensive than using bank services or any other fiat payment method, and Bitcoin payments can easily be converted into naira afterward. Also, there is no "middleman" to intervene and charge management or processing fees, exchange rates from Bitcoin to fiat currencies are typically lower.

Why Companies/Firms Need to Pay Staff in Bitcoin
No third party services are often needed to implement such payments. All your employees and contractors need is a secure and easy to use crypto wallet app. Patricia harnesses the power of cryptocurrency to create alternative solutions to financial infrastructure, digital payments, and global E-commerce. Patricia has a super-secure wallet system that allows you to withdraw to a BTC debit card. There are numerous advantages of paying staff in Bitcoin

Speed of Transaction: funds can quickly enter Bitcoin wallets than salary payments from old-fashioned bank accounts which can sometimes take days or weeks to clear, greatly inconveniencing those who have bills to pay.

Transparency: Unlike bank alerts which may be deleted, removed, or delayed due to network jam, blockchain provides an undisputable, transparent record of the salary payments that have occurred, safeguarding both employers and staff in the event of a dispute.

No Geographical Limitations: Bitcoin can be used as an international currency. When an employee gets paid in Bitcoin, they can easily exchange it into virtually any currency at any time. Patricia enables you to convert to Naira and back to BTC as you wish using its flexible wallet.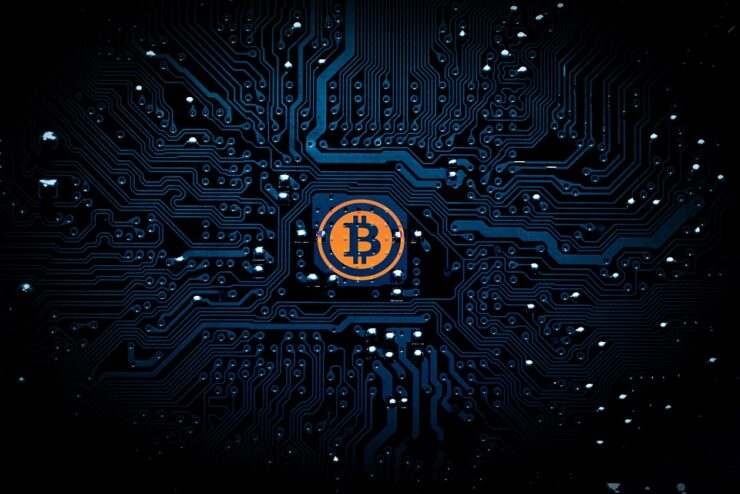 Ease-of-Use: When companies pay employees in Bitcoin, they don't have to exchange into a fiat currency or spend it right away. For example, if an employee is paid in Bitcoin rather than in Nigerian naira, he may not need to exchange it as Patricia's Bitcoin debit card allows you to withdraw your BTC in cash. This may apply to employers, paying remote contractors or employees who live offshore. Also, no need for long trips and queues, paying Bitcoin salaries brings convenience to your doorstep.

Opportunity to Increase Earnings: If an employee decides to hodl their BTC, they could see the value of their wages increase over time especially in a bull run.

Employer Benefits
Not only do employees stand to gain, but it is also a plus for employers.

Employer Attracts More Talent: In line with the earlier mentioned benefits that employees stand to gain when they are paid in Bitcoin, employers in the tech industry are likely to attract more tech-savvy talent should they offer their staff this opportunity.

Other Employer Benefits Are: If you are a crypto enthusiast, it gets your staff thinking about cryptocurrencies. It also increases the hope that if at least some employees have direct personal experience of Bitcoin, it will help with "nurturing and developing cryptocurrency literacy".
Broker
Benefits
Min Deposit
Score
Visit Broker
Share with other traders!