We're creating new layers of MLM with DeFi, which is not a positive thing in my opinion. It's unpredictable and risky. However, the MLM finances a new generation of financial products that will fully reinvent the existing financial system, which is a positive thing in my opinion.

In the end, the free flow of money is good – particularly the free flow of money to where it is most required. We would be on our way to a fairer world if we can bring money to an entrepreneur in Mombasa, or a relative in Iceland, or schoolchildren in Beirut – immediately, and without financial gatekeepers. Human advancement picks up quicker and quicker.

Let's be frank too: banks are usually hard, inefficient, and discourteous. My bank keeps all my funds but on my anniversary they're never calling me. They tell me how pleasant they are but having someone on the phone takes ages. The banking sector is poised for a shake-up.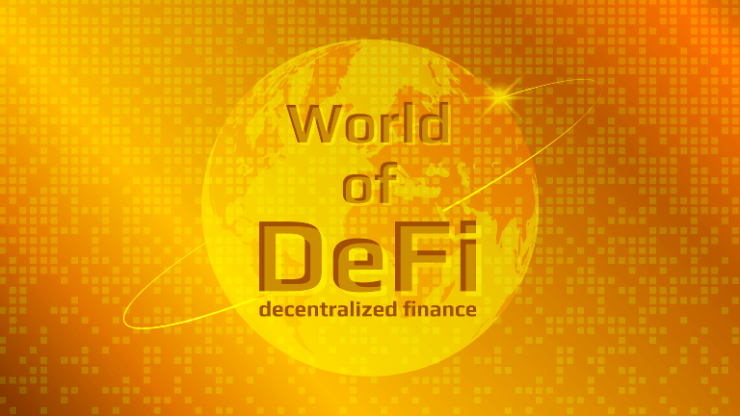 In DeFi there is one super easy place to invest: in Ethereum. Almost all of the $7.5 billion is invested in applications based on Ethereum. 

Such as investing in Microsoft's early days, Ethereum is eating the banks while everyone was trying to find out what an operating system was like. DeFi's Ethereum evolves as the de facto model.

As I said days ago, investment in Ethereum is not a business investment. You don't hold equity shares. But as the Ethereum network's popularity keeps increasing, the popularity of the Ethereum token (ETH) is likely to further increase. When you purchase Ethereum, you put your bet on Ethereum 's future.

The future now looks more realistic than ever.

In the months ahead, you'll hear plenty of get-rich-quick stories about DeFi but that isn't our approach. We're here to work with you to create wealth, prosperity, and satisfaction in your life – by bringing value to where it's most important.

And since DeFi is a speculative explosion, despite being a huge MLM, this software-based, peer-to-peer finance model can fundamentally change the conventional finance sector. And if you do have some cash to spare, think about playing about with these apps-but note, buying and keeping Ethereum is the easiest DeFi investment.
Broker
Benefits
Min Deposit
Score
Visit Broker
Share with other traders!