Service for copy trading. Our Algo automatically opens and closes trades.
The L2T Algo provides highly profitable signals with minimal risk.
24/7 cryptocurrency trading. While you sleep, we trade.
10 minute setup with substantial advantages. The manual is provided with the purchase.
79% Success rate. Our outcomes will excite you.
Up to 70 trades per month. There are more than 5 pairs available.
Monthly subscriptions begin at £58.

Nowadays, many companies, businesses, and people, in general, are looking for the most secure way to instantly communicate and share messages, ideas, and likes. One of the biggest concerns when doing so is privacy and the possibility of breaching these private conversations. By choosing a messaging app that is both secure and reliable you will make sure that your privacy will be protected.
Recent technology has broken many barriers and it has also made it possible to communicate without common issues we had in the past with older technology. People nowadays appreciate all the extra features that come packed with all these new apps, which are designed with the sole purpose of making your private conversations easier and trouble-free. However, with all this advancement and new features being offered constantly every day, the most common concern people have is security.
There have been cases in the past where people have used apps that were praised for their functionality and ease of use but then infringement of private material was allegedly reported. This made people cautious about which app to use and what company to believe. The problem arises when third parties are able to take hold of private data like texts, calls, files, and videos that users share with one another. These third parties can be the manufacturer of the app and sometimes even government authorities.
The majority of the popular communication apps like Facebook Messenger or Snapchat don't have end-to-end encryption, and this means that the security of the material you share may be compromised.
When you take your security and privacy seriously, we agree that it is of crucial importance to use encrypted messaging apps, which make data encryption possible when sharing material through their platform. We have made a list of the best-encrypted apps, which make sure that your private messages and file-sharing will be safe from the above-mentioned issues.
1. Fortknoxster
FortKnoxster is a free messaging and storage app that allows its users to communicate privately and securely without worrying about a potential breach of private conversations and data. It does so by only using your internet connection at no extra charges or fees. Fortknoxster is renowned for its ease of use and simplicity while at the same time maintaining a high level of security by encrypting all of your conversations and data with a Zero-Knowledge principle which means that the manufacturer cannot have access to your private data.
The company team which runs this platform is composed of highly experienced crypto and Cyber-security engineers who put in all of their effort to provide you with an end-to-end encryption communication app.
Fortknoxster is packed with several functionality features which make it very innovative, such as self-destruct messages, end-to-end encrypted communication & data, blockchain technology for the decentralized trust of digital identities, Fortknoxster web app which extends security to your PC or Mac also, among many other notable features.
You can always download Fortknoxster App for your device and protect your data.
2. Signal
With millions of users worldwide, Signal remains one of the best encrypted messaging apps around. We can safely say that this is the best app you can use regarding the privacy of your conversations. Signal makes it possible for users to be able to share their messages freely and securely as the app uses its own end-to-end encryption. Since the Signal app is operated by a non-profit company, its sole priority is to make life easier for its consumers. Because the company is funded entirely by donations and grants, the app contains no advertisements or sponsorships. The Signal app is packed with a lot of functionality features such as Open-Source Protocol, Encrypted Chats, Encrypted Stickers, auto-deletion of messages after a certain period, and more.
3. Status
Status is an encrypted Messaging App that uses a peer-to-peer protocol, to protect your messages from third parties by using high-security end-to-end encryption. Status doesn't censor your messages, and neither are they blocked. Moreover, the user can choose if their messages remain pseudo-anonymous or not. This app is Open-Source so it is kept working by the people who contribute to its high success rate. Status keeps private keys unexposed and transactions on the platform are processed when they are initiated and confirmed by the owner of those private keys. Only intended recipients have access to messages. Be sure that your private data will remain discrete with Status as it offers features such as Open-Source Protocol, Encrypted Chats, Secure Browsing, Secure Financial transactions, among many others.
4. Telegram
When you're looking to protect your privacy and security when exchanging data and conversations then Telegram is one of the most popular encrypted messaging apps. It includes many features that make it a very convenient choice when it comes to concerns over privacy such as allowing its users to self- dispose of their texts, documents, photos, or other data that they share after a certain period of time has passed. For those who are extremely concerned about their privacy, in the app's advanced settings there's an option that allows you to use secret chats mode. All of your chats and conversations via this app are safe as long as the device you're using is secure.
Telegram's most notable features are self-destruction of all discrete messages, chatting and sharing without a size limit, allows sharing of documents regardless of type, time precise texts disposal, among many others.
5. Wickr Me
Wickr Me is yet another popular app for securely exchanging your messages, texts, and files. This app is renowned for its high-security standards and being one of the few encrypted apps that can be used without requiring registration via email or phone number. The software has a built-in system that automatically activates encryption. Wickr Me also possesses some very interesting features such as data protection for up to 30 days, self-text destruction, the ability to build communities and network with others, the ability to share photos, images, and pictures, a free 1GB file transferring package, among many other features. This software is extremely reliable and safe when privacy is concerned because it employs Perfect Forward Secrecy (PFS) and also facilitates Two-Factor Authentication.
6. Threema
Threema is another excellent secure encrypted messaging software that you can trust with your privacy. Threema's servers immediately erase messages permanently after they have been sent to the assigned individual, ensuring user protection and privacy at the highest level. Threema's features include contact verification via QR code, pool creation, private chat, distribution list development, and much more. Since it is an open-source app, users can independently verify the encryption's consistency.
7. Wire
Another encrypted messaging app is The Wire, which is one of the few applications that features end-to-end encryption for its platform. End-to-end encryption is excellent for securing emails, data, images, and everything else that users exchange with one another. The best part about the app's security is that a new encryption key is used for each new message, making it a very reliable app when communicating and sharing. The consequences of a single compacted key are reduced as a result of this measure. This app is subject to rigorous data protection regulations in Switzerland and the EU.
The Wire software includes built-in functions such as open-source, group networking, file sharing, time-bounded chats, conferencing, among many other features.
8. Silence
Silence is another end-to-end encrypted software that operates even though no internet access is available, making it very flexible and reliable. It was previously known as "SMS Secure". It is an open-source app that can be downloaded without requiring registration. Safety experts keep an eye on the app and ensure it maintains its encrypted security framework. Some of the best features that are offered by this app are an open-source platform, encrypted and secure private messages, the ability to communicate without an internet connection, and many other features.
9. Pryvate Now
Pryvate Now is another excellent app for private secure communications. Experts created it with the purpose to ensure reliable and consistent features, which make the app one of the few of its kind. This software, like a few others, has a self-dispose messaging function. It also makes it possible for users to have the ability to destroy all of their shared data after a certain time has passed.
Pryvate Now's best features include private addresses, file backup, audio and video calls, group networking, group calls, and far more.
10. Line
Another excellent encrypted messaging service that helps users to safely communicate with one another is Line. The Line app provides enhanced protections for users and their files by having an end-to-end encryption system that improves on the technology. The "Letter Sealing" functionality on the Line app adds an extra layer of protection.
Video sharing, letter sealing, are among the best features that the Line app has to deliver.
11. Dust
Dust, which is an app formerly known as Cyber Dust, is an excellent software for safely sharing files and documents. The Dust has many levels of authentication and an encryption scheme, which makes it possible to secure and preserve the information and data of its users. The Dust app has a fun feature that notifies you if you take a screenshot of the app and it also offers self-destruction features which is very important when users want to destroy all their data after a certain amount of time.
Broker
Benefits
Min Deposit
Score
Visit Broker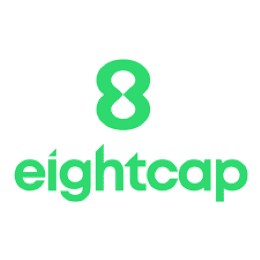 Award-winning Cryptocurrency trading platform
$100 minimum deposit,
FCA & Cysec regulated