Service for copy trading. Our Algo automatically opens and closes trades.
The L2T Algo provides highly profitable signals with minimal risk.
24/7 cryptocurrency trading. While you sleep, we trade.
10 minute setup with substantial advantages. The manual is provided with the purchase.
79% Success rate. Our outcomes will excite you.
Up to 70 trades per month. There are more than 5 pairs available.
Monthly subscriptions begin at £58.
A LONG-TERM CRYPTO INVESTMENT STRATEGY

"…Cryptoassets were the biggest institutional revolution since the Industrial Revolution and they represented the investment of a lifetime." – Van K. Tharp, PhD

What is the idea? What crypto coins should you buy?

For instance, you may want to invest in popular DeFi tokens.

According to John Hargrave, for the vast majority of DeFi projects, the layer is Ethereum. As he's said again and again, the easiest way to invest in DeFi is to just buy and hold Ether. It's the foundation of DeFi, and it's the foundation of a smart DeFi investment portfolio.

Nonetheless, popular DeFi coins serve unique purposes and they can deliver great returns in future. So you may not want to restrict your opportunities to ETH only. Yes, there are tremendous opportunities to make money from other coins.

One of the DeFi tokens that stands out is Uniswap (UNI), created by Hayden Adams in November 2018. From September 2020 to May 2021, UNIUSD rose from $4 to $44. But that is just the beginning, for price is bound to rise from here, following the recent large bearish correction. Uniswap facilitates automated transactions between cryptocurrency tokens on the Ethereum blockchain through the use of smart contract. In 40 years to this time, UNIUSD would be worth at least, $400,000.

This is just one of the numerous examples. You need to pinpoint cryptos whose value will go upwards exponentially in future.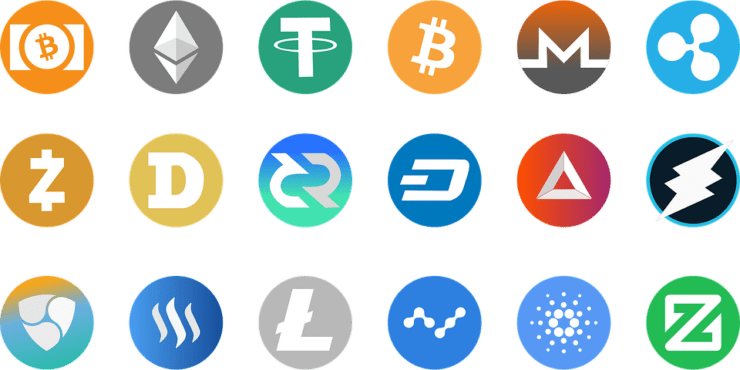 FINDING THE NEXT UNICORN
Buy all the top 100 crypto coins.

Look at the top 100 coins. They are the 100 biggest coins in the world by market capitalization. That means they are currently popular, and it also means a lot of people have invested in them.

Most top 100 coins are promising, having excellent purposes and bright future.

Depending on your financial status, you can invest $1000 in each coin, making a total of $100,000.

Or you can invest $100 USD in each coin (a total of $10,000), or you can invest $10 in each coin (a total of $1000).

Then hold the coins forever.

No matter how expensive a coin is, like Yearn. Finance (FI) which is currently around $39,658, but which once reached a high of $90,000. Buy it.

No matter how cheap a coin is, like SHIBA INU (SHIB) which is currently around $0.000007151, but which once reached a high of $$0.000040151. Buy it.

THE ULTIMATE FATE OF THE TOP 100 COINS
Some coins will become crashing failures, and some coins will become roaring successes. Some coins will perform above expectations and some will perform below expectations. Some coins will neither make money significantly nor lose money significantly.

Within 2 years or 5 years or 10 years or 20 years, some of the coins that are currently in the top 100 would have been pushed out of the top 100, and some would remain within the top 100. Some which are below the top 50 or the top 80 would have been pushed up to the top 10.

By then, some currently unpopular coins would have become household names, and extremely successful.

On the other hand, some coins would have disappeared or become totally worthless or useless/seriously unpopular. That will also happen.

However, the coins that make money will by far, compensate for the losses you have on the coins that eventually prove worthless. The colossal gains you would make from the successful coins will make your losses on the eventually useless coins to pale into insignificance.

How viable is this investment idea?


A CASE STUDY IN STOCK MARKETS
James Altucher recently released an investment newsletter in which he mentions this:

Make a serious research to identify an industry with exponential growth; then buy many (if not most) stocks in the industry.

Since a man named Gordon Moore declared that computing power would double every 2 years, that prediction has proven to be correct, even 56 years later.

What did that mean if you were alive then? It means you could invest in computer companies.

For you to understand, please let me quote Altucher directly:

"Let's say, from 1970 to 1990 you put just $1,000 into each of the next 100 computer companies to go public. And then you ignored them until today.

Which means you would invest $100,000 in total ($1,000 into 100 companies).

Many computer companies went bankrupt during this time. Do you remember Eagle Computer. Or Commodore?

Or the ElectroData Corporation? How could you forget the one-time third-largest computer manufacturer? The maker of the DataTron 203 that shipped for a price as cheap as $125,000. It weighed 3,175 pounds and had about 4k of memory.

Many companies went bankrupt. But how could that be if the computer industry was growing exponentially??

Let's say that out of the 100 companies you invested in and forgot until this moment, 98 went bankrupt. Let's say only Microsoft and Intel survived. The real facts are that many more than 2 of the 100 survived, but this is an extreme example.

So out of your $100,000 invested, $98,000 went down the drain. Only 2 companies, or $2,000 of your investment survived. That sucks, right?

Wrong! If you had done this strategy, you would have $3,500,000 today. In fact, you would have a lot more because many more than just two companies survived. But again, I use this as an extreme.

If you invest now in an exponentially growing industry, even if you invest small amounts, you will make an enormous amount of money. This is no joke.

But, you might say, "An industry like computers only happens once every 50 years."

Because of the rise of the computer industry, computers now create exponential industries. There are many exponentially growing industries." (Source: Jamesaltucher.com)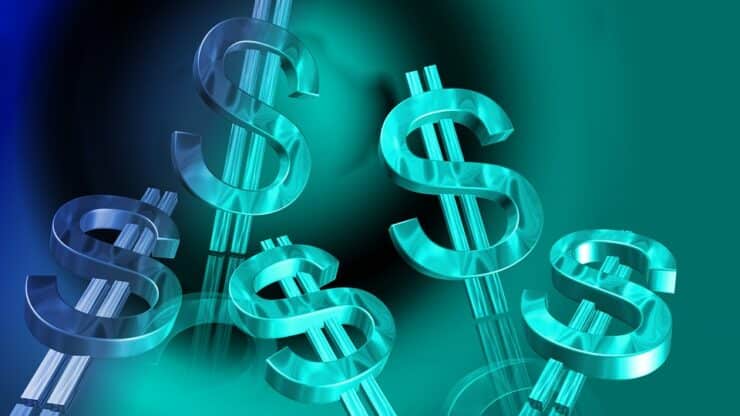 TIME TO GET RICH SLOWLY
You can see that the crypto investment strategy explained in this text works in any major industry with potentially exponential growth. It has proven to work in stock markets, crypto industry, etc.

Let's take a factual, real example. I invested $200 in 2 coins ($100 for each coin), and less than 3 years later, one coin has gained over $11,700 for me; while the value of the invested $100 on the other coin has depreciated to $26.

"If you invest in crypto, then expect to live with huge volatility. No major institutions that I know of, however, have sold off their crypto investments," says Dr. Van Tharp.

My $200 investment was then worth $11,726. Was that bad?

Actually you cannot lose more than what you have invested in a coin, but you can really gain more than what you have invested. Even that $74 depreciation on the second coin wasn't a real life loss unless I cashed it out.

That is the beauty of crypto investment. Good, viable coins will eventually go up, irrespective of crypto winters and storms along the way.

I am a living witness to this truth as I myself began to get my feet wet in the crypto industry years ago. Some coins like BNB and ADA have paid handsomely, while some coins like ATB and ETN have become failures. Some coins like XRP and TRX have neither made serious money nor lost serious money.

Ultimately, you will be richly rewarded by the cryptos that make money.

CONCLUSION
This investment idea is great if you buy and hold forever. That is the best way to make money. Nonetheless, there is a killer short-term crypto investment strategy that will be revealed in the next article in this series.

That strategy enables you to make money by taking short-term positions in crypto markets, focusing on the top 100 cryptos only. The accuracy of the strategy is stunning and it is one of the strategies we use to generate signals in our Telegram channels.

Note: Learn2.Trade is not a financial advisor. Do your research before investing your funds in any financial asset or presented product or event. We are not responsible for your investing results
Broker
Benefits
Min Deposit
Score
Visit Broker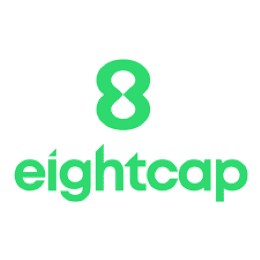 Award-winning Cryptocurrency trading platform
$100 minimum deposit,
FCA & Cysec regulated