Invest at least $250 in D2T to gain lifetime access to our VIP Signals
Get early access to Dash 2 Trade's Presale. Buy the D2T token now
Existing community of 70,000+ traders
Unlocks access to the leading crypto trading analysis, signals and trading tools
As featured in CryptoNews.com, FXEmpire.com, FXStreet.com and more
World class development team backed by Quant developers and VC investors
My Initial Interest
When I first heard about Bitcoin in 2015, I thought it was a joke. I didn't care much about it, although I knew brokers and exchanges that were dealing in BTC then.

I created a Bitcoin wallet and once or twice received payment in BTC… But apart from that, I didn't do anything about cryptos, except watching news about it, like Mt. Gox crash, maniacal movements on BTCUSD, and prophecies of doom.

In a nutshell, I thought Bitcoin would eventually go the way of e-Gold, e-Bullion, Liberty Reserve, etc. But I was dead wrong! The technology behind Bitcoin is different and the coin is a totally different breed.

In 2017, I witnessed huge and unprecedented gains in cryptos…. I also connected to major crypto news websites and projects, and the truth dawned on me. This is an investment of a lifetime, the biggest asymmetrical bet in the history of the world.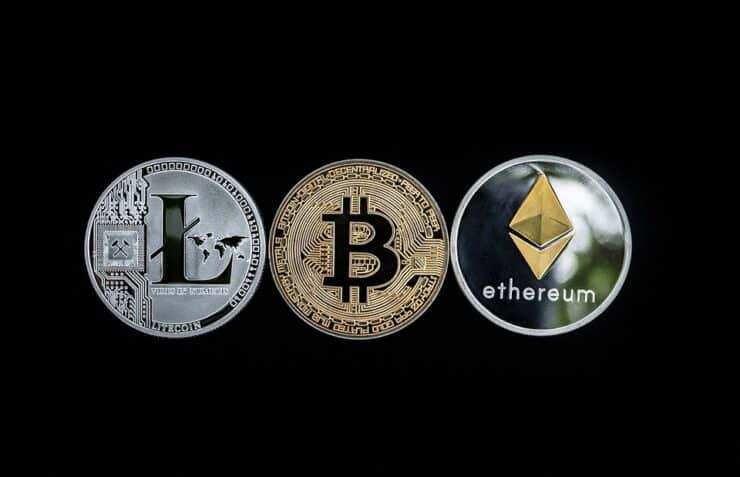 My First Crypto Investment Attempt
In early 2018, I decided to delve into the world of cryptos, although cautiously. My strategy then, was to have a single coin on a single exchange or cold wallet. I didn't want to put all my eggs in a single basket. If one wallet or exchange went kaput, others would still survive.

I selected 4 coins which I thought would make good profits. At almost $20,000, Bitcoin seemed expensive to me. Therefore I chose:

Ethereum (ETH): It was around $1000 then and cheaper than Bitcoin and I thought it had good potential. I bought it on Blockchain.

Zcash (ZEC): It was around $500 then and I thought it would be another Bitcoin because of its privacy features and because its maximum supply is capped at 21 million coins. I bought it on Trezor.

ATB Coin (ATB): The coin was around $0.99 then. It was featured on many local exchangers' websites and there was a lot of hype surrounding it. It was a household name then. I bought it on the ATB mobile wallet and stored it there.

Ripple (XRP): I bought that on GateHub. Many cryptos experts believed XRP would be hugely successful in the future. XRP was around $0.99 when I bought it in 2018.

Out of these 4 coins, only ETH has proven to be successful so far. ZEC went as high as over $700 and later plummeted to $128. ATB became a crashing failure, and the price is currently at $0.003. The chances of ATB getting back to breakeven are very slim indeed. This fact is also true of ZEC and there is no major gain or major loss on XRP.

Basically, I lost money on XRP, ATB, and ZEC. I was only fortunate enough to recover all the investment funds from ETH alone.

In 2018, I had very limited knowledge and I was a neophyte as far as crypto investment was concerned.

My Second Crypto Investment Attempt
In 2020, I created wallets on Myetherwallet (MEW), Binance, and Bittrex. I invested in some altcoins and ERC-20 tokens.

I invested in:

EOS (EOS)
NEO (NEO)
Tron (TRX)
Stellar (XLM)
Cardano (ADA)
Binance Coin (BNB)
Skycoin (SKY)
IOTA (MIOTA)
Zcoin, now Firo (FIRO)

I had a strong belief that MIOTA, particularly, as the 3rd generation of cryptocurrencies, would be successful. I thought it was the future. Nonetheless, I made some money on coins like EOS and NEO. I lost money on MIOTA and TRX, but I made huge profits on ADA and BNB.

My Third Crypto Investment Attempt
The last Bitcoin halving took place in May 2020 and the next one is due in 2024. After the last halving, cryptos skyrocketed and personally, I know a lot of local investors who became seriously rich. So in early 2021, I decided to invest in more coins.

I bought:

Holo (HOT)
Wanchain (WAN)
Zilliqa (ZIL)
0x (ZRX)
VeChain (VET)
NEM (XEM)
Dogecoin (DOGE)
Shiba Inu (SHIB)

I thought of going for coins that were cheap and at the same time, had huge potential, I avoided expensive coins like yearn.finance (YFI).

You see, the coins I thought would make me money didn't perform, and the coins I didn't have much hope for, eventually made me money. A coin may have good fundamentals and metrics now, but that doesn't guarantee what would happen to it in the future.

To me, SHIB and DOGE don't have much future potential, I would soon cash out of them and forget about them. I simply invested in them for fun. In 2021, XEM proved to be my worst investment with very poor results, while HOT has made me big returns.

In Cryptos, Timing Matters
When trading and investing in cryptos, indices, stocks, Forex, and commodities, timing matters a lot. I lacked knowledge about timing when I first decided to invest in cryptos in 2018. I entered the markets when they were extremely overbought and a long and protracted crypto winter was about to begin… I lost my socks. I was eventually rescued by ETH, though I had to outwait the bearishness on ETH itself, which lasted for many months.

Even if a coin currently looks expensive, investing in it can still bring profits as long as you can wait for years. On the other hand, such an expensive coin would even be a better bargain if you buy it after it becomes cheaper, owing to a crash.

It is far better to buy coins when they have found strong supports, following massive bearishness in the markets. Recently, XRP crashed seriously in January 2022, and then began to rally, bringing good gains for those who went long on XRPUSD.

Really, XRPUSD is a very good instrument when it comes to picking tops and bottoms in the market as a swing trader… XRPUSD is not good for investment.

Yes, timing is everything… It is no longer a secret that one of the best periods to invest in cryptos is the month in which BTC halving takes place. You won't believe the results you will get if you do that.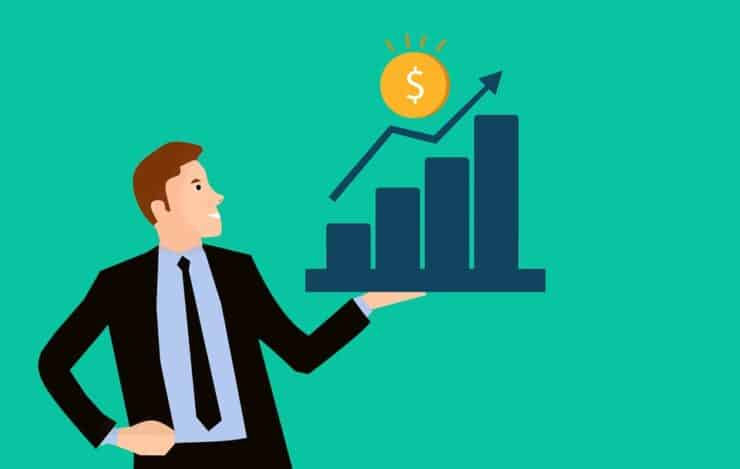 The Next Coins on My Radar
Having said all of the above, I am watching the coins below. I have carried out extensive research on them and I am convinced that, though there are no certainties in the market, the coins below would bring extremely huge returns within the next few to several years, when you invest with great timing and good entries. Remember I said one of the best timing periods is the month of a BTC halving.

These are the next coins on my radar. I am seriously considering them. They have great potential, enviable metrics, and cool fundamentals. They solve unique problems, bring novel features and great innovations to the world of blockchain. I won't go into details about the particulars and facts for each coin, but I would mention them.

The coins are:

Axie Infinity (AXS)
Enjin Coin (ENT)
Internet Computer (ICP)
Polkadot (DOT)
Theta Network (THETA)
Solana (SOL)
Polygon (MATIC)
Filecoin (FILE)
TEZOS (XTZ)
Terra (LUNA)
Helium (HNT)
Pancakeswap (CAKE)
And Lucky Block (LBlock)

I won't reveal more about my timing methods and investment strategies here, for I have gained so much knowledge in the past few years. However, I believe, with the proper timing (proper timing only), a total of $1,000 invested in all the coins above would bring at least $10,000 returns in less than 18 months.

Please note this: this is my personal opinion, and what I intend to do. It is not what I ask you to do. You're responsible for your own investment decisions.





Broker
Benefits
Min Deposit
Score
Visit Broker
Share with other traders!