Invest at least $250 in D2T to gain lifetime access to our VIP Signals
Get early access to Dash 2 Trade's Presale. Buy the D2T token now
Existing community of 70,000+ traders
Unlocks access to the leading crypto trading analysis, signals and trading tools
As featured in CryptoNews.com, FXEmpire.com, FXStreet.com and more
World class development team backed by Quant developers and VC investors
You might be aware that the global forex scene is home to trillions of dollars in trading volume each and every day. With that said, making money isn't easy in any financial market, particularly in the case of forex.
So, that begs the question – is forex trading profitable? Ultimately, this depends on the lengths you are willing to go and your understanding of the markets.
With this in mind, today we divulge ways in which you can increase your chances of a profitable forex trading experience. This includes understanding the basics and popular strategies, alongside the importance of choosing a top-rated broker.
AvaTrade - Established Broker With Commission-Free Trades

Minimum deposit of just 250 USD to get lifetime access to all the VIP channels
Pay 0% on all CFD instruments
Thousands of CFD assets to trade
Leverage facilities available
Instantly deposit funds with a debit/credit card

71% of retail investor accounts lose money when trading CFDs with this provider.
Table of Content
Is Forex Trading Profitable: The Importance of a Good Broker
The better your broker is, the more likely it is that forex trading will be profitable for you!
See below some important things to think about when looking for the right platform to make some decent profits.
Regulation: Regulated currency brokers offer fee transparency – so knowing what charges you will be liable for is only going to enhance forex trading profitability. Furthermore, depending on the jurisdiction – law compels trading platforms to keep your profits and trading funds in the safety of a separate bank account. There is also no need to worry about losing your money to fraudulent activity as you are protected by the respective license issuer.
Cost-Effective Fees: Joining a broker with low fees is guaranteed to make forex trading more profitable for you. Some trading platforms charge commissions for opening and closing a trade – which can become expensive and eat into your gains. We review some great commission-free forex trading platforms next.
Competitive Spreads: Being able to trade with tight spreads is another road towards forex trading profitably. The wider the spread is, the more you have to make in gains to break even, let alone make a profit.
Forex Pair Diversity: The more FX pairs you have access to, the more potentially profitable opportunities you can take advantage of. As you likely know – majors, minors, and exotics offer varying levels of liquidity which means you are in a position to better manage risk. For instance, if the US dollar is experiencing a temporary weak spot – you might trade alternative currencies to try to more equally weigh your positions.
So, is forex trading profitable? As you can see, choosing the right brokerage can certainly make gains more likely due to low trading costs and asset diversity.
Best Brokers to Make Forex Trading Profitable
Leading on from the section above, below you will find top-rated forex brokers that will give you the best chance possible of making consistent profits.
1. AvaTrade – Best All-Rounder for Profitable Forex Trading 2021
Regulated broker AvaTrade is a great choice in your search for consistent forex trading profits. For a start, the broker is well-established and offers super-low spreads across all currency markets. As any seasoned trader will know - the tighter the spreads, the more profits go back in your pocket. When it comes to what pairs you can trade, we found a wide variety.
On top of major and minor currencies, you can also trade the Swedish krona, South African rand, Chilean peso, Mexican peso, Russian ruble, Turkish lira, Israeli new shekel, Norwegian krone, and more. All of which can be traded against strong currencies such as US dollars, euros, British pounds, and Japanese yen.
If you are a beginner, you can test drive new strategies to make forex trading more profitable by utilizing the free demo account with $100k in paper money. When it comes to the technical analysis necessary to correctly time and predict the markets, you can access tons of charts, indicators, and advanced trading tools. Simply click 'File' on MT4 and open an account. Next, click on the relevant broker and link your account to AvaTrade.
As we cover later, forex trading profitability also leans on how many fees you are liable to pay at your chosen brokerage. This guide found that AvaTrade charges 0% commission and will allow you to leverage your currency position by as much as 1:400. Accepted payment types include credit/debit, bank transfer, and e-wallets like Neteller and Skrill.

Trade forex with super tight spreads and ZERO commission fees
Regulated by multiple regulatory bodies around the world - including ASIC
Wide range of forex markets and partnered with MT4
Inactivity and Admin fee charged after 12 months
75% of retail investors lose money when trading CFDs with this provider
2. Capital.com – Best Beginner-Friendly Forex Trading - Deposit From $20 and Pay ZERO commission
Capital.com is regulated by CySEC, FCA, ASIC, and NBRB- so is fully safe to trade with. Forex trading is profitable thanks to the broker's tight spreads and 0% commission to trade. Your gains can be multiplied by up to 500x if you are a professional trader. Retail clients can enjoy leverage of up to 1:30. This guide found there to be no shortage of currency markets here - there are 70!
Emerging economy currencies include Norwegian krone, Turkish lira, Romanian leu, Russian ruble, Mexican peso, South African rand, Polish złoty, Swedish krona, and heaps more. Capital.com is super beginner-friendly, with a full educational suite available. This includes features that encourage forex trading profitability - after all knowledge is power. We found calendars, currency news, guides, webinars, and much more.
You can link your account to the aforementioned trading tools found at MT4 very easily. This enables you to gain valuable insight into your chosen pair and time the markets with ease. You can also get your hands on a free demo account to strategize how to make forex trading profitable. You will be given $10k in paper funds for 30 days.
You can also access trading psychology guides, forex lectures, and the latest news and features. To add funds to your Capital.com account you can opt for a credit or debit card, bank transfer, or e-wallets such as iDeal, Apple Pay, and many more. The minimum deposit at this platform is just $20.

Forex trading profitable thanks to MT4 access and technical analysis tools
Minumum amount to start forex trading is only $20
Licensed and regulated by CySEC, FCA, ASIC, and NBRB
Thin on fundamental analysis
78.77% of retail investors lose money when trading CFDs with this provider
3. LonghornFX – Top-Rated Forex Trading Platform with High Leverage and Low Fees
As you may have guessed, LonghornFX is a forex brokerage that gives you a better shot at making currency trading profitable. To start, the spread here is competitive on most FX pairs, including exotics. You can access leverage of up to 1:500 to make trading more profitable at this platform and the minimum deposit is only $10.
Exotic markets include the Russian ruble, Mexican peso, Czech koruna, Turkish lira, Swedish krona, Norwegian krone, Israeli new shekel, Polish złoty, Danish krone, and many more. LonghornFX also increases the chances of making forex trading profitable thanks to the broker's partnership with MT4.
We have talked about this third-party platform more than once for good reason. After all, it's always important to know which providers are partnered with MT4, not just for the analysis tools offered. If you were planning to try out a forex EA for example - you can here. This forex trading broker does charge commission, but it is a small amount equating to around $6.
If you are forex trading in micro-lots you will be charged a variable percentage. LonghornFX will allow you to deposit funds into your account using either credit/debit cards, bank transfer, or Bitcoin. Furthermore, you will be offered a full-featured free demo account that mimics real-world trading conditions. This helps to strategize forex trading in a profitable way.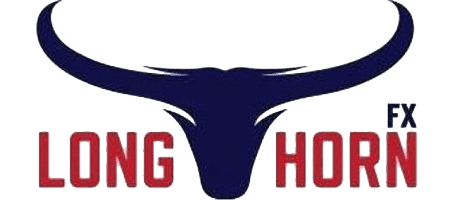 Forex trading could be profitable thanks to low spreads
Heaps of leveraged forex CFDs
Access technical analysis tools via MT4
Easiest way to deposit is using Bitcoin
Your capital is at risk when trading CFDs with this provider
4. EightCap – Trade Over 500+ Assets Commission-Free
Eightcap is a popular MT4 and MT5 broker that is authorized and regulated by ASIC and the SCB. You will find over 500+ highly liquid markets on this platform - all of which are offered via CFDs. This means that you will have access to leverage alongside short-selling capabilities.
Supported markets include forex, commodities, indices, shares, and cryptocurrencies. Not only does Eightcap offer low spreads, but 0% commissions on standard accounts. If you open a raw account, then you can trade from 0.0 pips. The minimum deposit here is just $100 and you can choose to fund your account with a debit or credit card, e-wallet, or bank wire.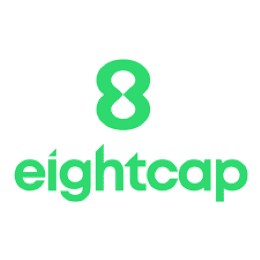 ASIC regulated broker
Trade over 500+ assets commission-free
Very tight spreads
Leverage limits depend on your location
Your capital is at risk of loss when trading CFDs at this platform
Is Forex Trading Profitable and How Does it Work?
Some people make a living from trading currencies. As such, when asking – is forex trading profitable – the answer is 'potentially'. Crucially, the best place to start is to have a crystal clear understanding of the market you want to trade.
If you have traded currencies before you can jump to the next section. For any newbies, see the basics of forex trading below.
Forex Trading Fundamentals
As we said, forex trading can be profitable if you learn the ins and outs of how this marketplace functions. Therefore, we are going to begin with how to read a quotation from your broker.
Reading Broker Quotes
When trading forex you are agreeing to trade the exchange rate of one currency for another. As such, you will trade pairs. For example, if you want to trade US dollars against euros, this will be shown as USD/EUR.
Your task as a forex trader is to predict the rise or fall in the value of pair.
Below we offer a simple example of a broker quotation:
Asset: EUR/USD – euros against US dollars
Sell/Bid: $1.2082 – the price the market is willing to sell the pair for
Buy/ Ask: $1.2083 – the price the market will buy the pair for
Spread: 1 pip – the difference between the sell and buy price
In this example, the spread on EUR/USD is 1 pip. This means that you are paying 1 pip above the current spot price to enter the market.
Let's say you go short on EUR/USD
If this the market falls in value by 5 pips – you've made a profit of 4 pips
This is because you paid the trading platform the initial spread of 1 pip
The smaller the gap between the buy and sell price when trading currencies, the more liquidity the market offers. Tighter spreads are also conducive to forex trading profitably, as you are paying fewer fees to an online broker.
Placing an Order
To enter a trade in a way that makes forex trading profitable, you need to know the various orders available.
See below a list of the most common:
Buy or Sell: It goes without saying that forex trading can be profitable when you place the right order. Whether you choose to buy or sell will depend on which direction you foresee the market going. If you believe the FX pair will fall, this will see you place a sell order to go short. In contrast, if you think the price will rise, you can go long with a buy order.
Market or Limit: If you see a profitable opportunity – you can place a 'limit' order. For instance, if you are long but don't want to enter the market until it has risen by a further 2% – place the limit 2% higher than its present value. Alternatively, if you are short – set the limit below A 'market' order simply lets your broker know you want to enter the market now – and at the next best price available.
Stop-Loss: If you want to make forex trading more profitable, you need to know when to stop your losses spiraling out of control. This can be achieved by including a stop-loss order on every position. Not willing to lose more than 1.5%? Set the stop loss at 1.5% above the price of the pair on a short order, and below on a long trade.
Take-Profit: This needs little explanation. Both this and the aforementioned stop-loss order is placed by you – and actioned automatically by your broker of choice – upon that price being hit! As such, if your stop-loss is above your entry price, the take-profit will be below – and vice versa. This will automatically lock in your forex profits.
By having a firm grasp of each order type – you will be forex trading in a profitable way in no time at all. This enables you to make gains from a rise or fall in the market, without having to carefully time the execution of it yourself. This is because the broker takes care of the rest, so you just need to sit back and hope your prediction is correct.
Best Strategies to Make Forex Trading Profitable
Many beginners ask themselves whether forex trading is profitable. The truth is, seasoned traders are able to make consistent profits because they have a strategy in place.
See below some potentially profitable strategies you may want to use yourself when trading currencies.
Profitable Strategy 1: Bali System
The Bali strategy is a simple way to make forex trading profitable and reduce drawdown. Crucially it doesn't require much of your time. This particular system will see you using indicators for trends, moving averages, and momentum to identify when to place an order and enter the market.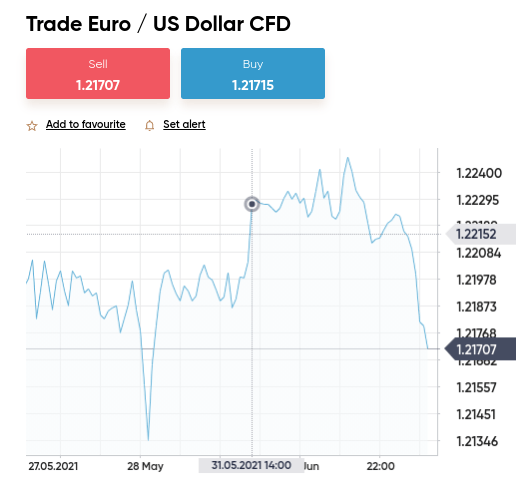 The 3 indicators used for this particular forex trading strategy are the Linear Weighted Moving Average (time period 48), Trend Envelopes_v2 (time period -2), and DSS of momentum (parameters18.16, 3, and 8)
See below:
The Linear Weighted Moving Average indicator (LWMA) is used to view recent price moves
You opt for a H1 timeframe on EUR/USD
The LWMA is underneath the moving average price movement – this is a buy signal
Alternatively, if LWMA is above the price – this indicates a sell order should be placed
Next, let's look at the Trend Envelopes indicator, which is another moving average used with the Bali system, but minus the extra price noise:
A yellow line will identify this indicator
You can use this one to spot breaks in a price trend
When a price manages to break through the previous trendline – the line location and color changes
This will reveal signals to set you on the right track for forex trading to be profitable
Finally, the DSS of momentum oscillator:
A green line will identify this indicator – which should be above the signal line
This spots the turning point of a price trend
Place the trade and set a stop-loss of 25 pips and a take-profit of 50
When asking yourself is forex trading profitable – it's worth considering the Bali strategy. The main goal of using this system is to identify early signals of whether to buy or sell the currency pair in question.
If this sounds like something you would like to try, it may be better to sign up with a brokerage compatible with MetaTrader4. This third-party trading platform has an abundance of indicators, price charts, and even automated forex trading options. Plus, when using a broker like AvaTrade – you can try the Bali system out risk-free via a demo account!
Profitable Strategy 2: Use Leverage to Boost Positions
One of the most attractive things about the currency markets is high liquidity and potentially profitable volatility. With that said, you won't see much in the way of profits with small stake positions.
This is where leverage comes to the rescue. Leverage is like a short-term loan that allows you to magnify the size of your forex trading position.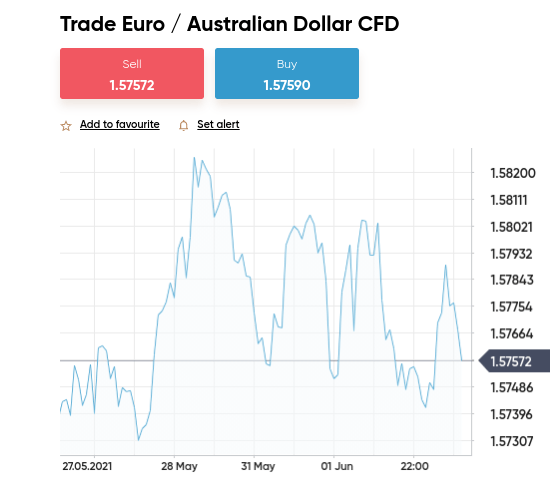 Let's look at an example of how leverage can make your forex trades more profitable.
Let's say you only have $100 for GBP/USD in your forex trading account – profitable position? Probably not
The chances of the pair rising or falling by more than 5% is unlikely – thus your gains would be under $5
As such, applying 1:30 leverage is going to make forex trading much more profitable
A 5% profit would ordinarily be $5 on a $100 trade
With leverage – this is a $3,000 position that increases your gains to $150
You can multiply your stake by up to 500 times via some brokers – meaning that you can still target worthwhile profits even with a small amount of capital.
See a further example of how leverage creates profits when forex trading:
You are trading USD/CAD priced at CA $1.2135
You think this pair is going to increase in value – so go long with a $200 sell order
You add leverage of 1:30 – your position is now valued at $6,000
You speculated correctly – USD/CAD rises by 8%
As such, you close your trade with a buy order
Had you not added leverage you would have made a profit of $16
With leverage – your forex trade was substantially more profitable with $480 in gains
When it comes to the amount of leverage available to increase your forex trading profitability – it varies. US clients can access up to 1:50 on major pairs and 1:20 on exotic and minor markets. Many Europeans will be capped at 1:30 on majors and 1:20 on other pairs. Other jurisdictions have no limits at all.
Profitable Strategy 3: Embrace Forex Market Volatility
Forex trading can be super profitable if you can learn to embrace its volatile nature. This is one of the most integral components of trading currencies. How volatile the market is will indicate to you when to sell before the market takes a nosedive – or when to buy on an upswing.
There are particular trading styles well suited to this strategy – most notably scalping. If you ask a seasoned scalper – is forex trading profitable- the answer will probably be yes. Importantly, you don't scalp the currency markets to make massive profits on a single trade.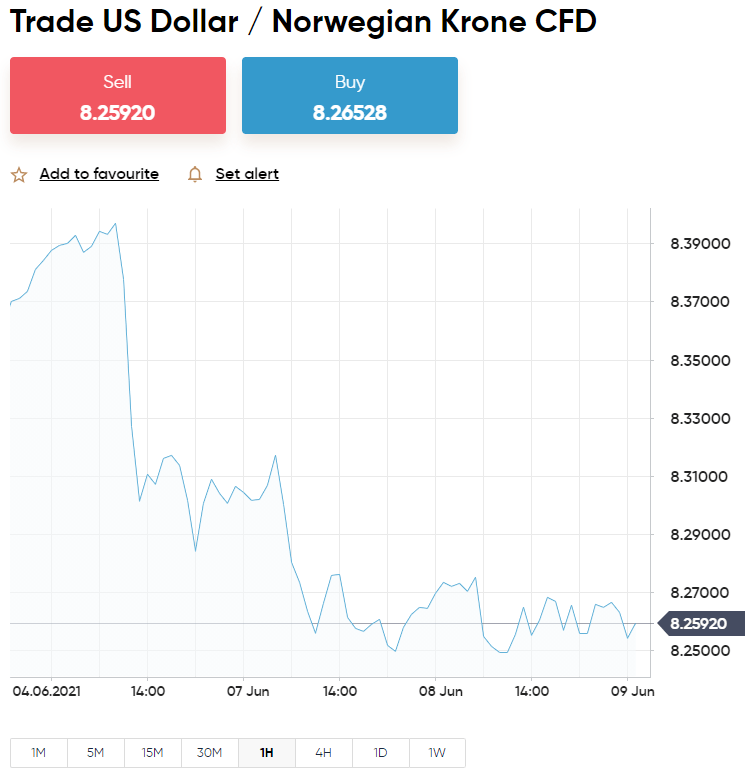 Instead, you look for a series of smaller gains that will add up together at the end of the session to make a profitable trading day. In fact, you might open and close anywhere from 5 to 100 positions in one single day. You will rely heavily on technical analysis and will be looking for sharp price fluctuations to take advantage of.
Profitable Strategy 4: Use Candlestick Charts – Fight the Tiger
This is a position trading system and is based on the sharp price increase or decrease of various currency pairs. This strategy might aid you in forex trading profitably. As the name suggests, the candlestick chart is used for this particular option.
Signals going long: If the bearish candlestick illustrates the price activity of the preceding week and has a large body, this might see you setting the stop-loss between 10 and 14 pips below and a take-profit at 5 -7 pips above.
Signals going short: If the bullish candlestick shows the price activity of the previous week and has a large body.
Notably, this is a strategy that aims to illustrate price spikes over anywhere from a minute to 4 weeks. This can be used on various different currency pairs to improve your chances of making forex trading profitable.
Profitable Strategy 5: Identify Trends – Parabolic SAR
Is forex trading profitable? It can be if you know how to spot a buy signal when you see one. Using the parabolic SAR (parabolic stop and reverse) indicator is a super helpful way to identify when to enter and exit the currency markets.
Let's explain further to clear the mist:
Parabolic SAR looks at momentum
The stop and reverse signals are added to a price chart
This is displayed as dots that twist and wind above and below the candlestick price bars
If the dots appear to be moving underneath the price – this is bullish so indicates you should buy
Alternatively, if the dots are above the price – this is bearish
This signals that momentum is likely to continue on a downward trend. As such, a sell order will probably be more profitable for you
In addition to the placement of the dots, the spacing is also important:
If a trend is just getting started, you will notice the dots are closer together.
When the trend has gathered momentum and is in full swing – the dots will appear further away from each other.
Due to changes in trends, the dots will move closer together again when the momentum slows down. Knowing what to look out for can help you make forex trading profitable. Of course, there are never any guarantees.
Is Forex Trading Profitable? Enter the Markets Passively
If you are unversed in the art of advanced technical analysis, you may want to try a passive approach with forex trading. See below for inspiration.
Forex Trading Signals
For those in the dark, you can try forex signals to help you be more profitable. Essentially, by taking this route you no longer need to learn technical analysis as the experts do that part for you. It's then up to you whether or not to place the order.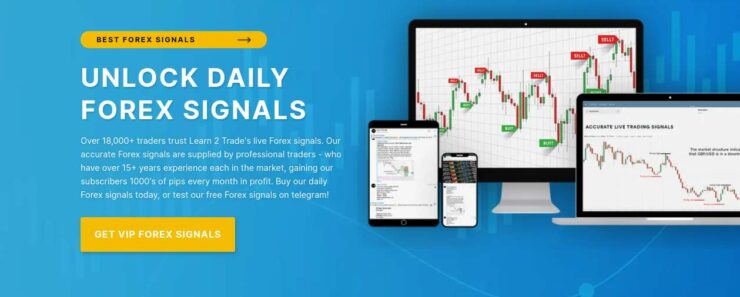 Here at Learn 2 Trade, we supply quality forex signals to our Telegram group which is now home to over 23,000 members.
Here's an example of what one of our signals looks like:
Market: USD/JPY
Order: Buy
Entry Price: 109.80
Stop-Loss: 109.44
Take Profit: 110.25
Crucially, forex signals are a great way to get started right away without having to study price charts and customize indicators. You might even consider trying our premium forex signals risk-free via our 30-day moneyback guarantee. All you need to do is place our suggested orders on the demo account facility offered by your broker!
Forex EAs
Forex EAs, or autotrading robots could facilitate your forex trading endeavors. This software searches the currency markets 24/7 and will place buy and sell orders based on algorithmic software.
Note that this is a completely hands-off approach that won't suit everyone. Also, where there is an apparent trading short-cut, you will often find plenty of disingenuous brokers. As such, only use forex EAs via a reputable broker partnered with MT4/5 and always check the fee table.
Copy Trading
If you like the idea of signals, but don't want to be in charge of placing orders and find forex EAs too impersonal – consider Copy Trading. We touched on this in our earlier eToro review. The feature will see you making an investment in a real-life currency trader and mirroring them.
Whilst this is an entirely passive way to trade in a profitable way, you may add or remove markets, stop copying the person without losing existing positions and of course – select your own Copy Trader. You will have full access to heaps of information such as previous successes and losses, risk rating, asset focus, and other informative data.
If you find that the person you are copying isn't providing you with enough profits you can remove them and try someone else. Always do your homework and look at the person's previous failures and achievements.
Make Forex Trading Profitable by Signing up With a Quality Broker
Now, you can sign up with a trusted online broker for a chance to make forex trading profitable! We are using Capital.com due to the platform's extensive range of currencies and tight spreads. It's also commission-free.
Step 1: Join Now
Hit 'Join Now' when arriving at Capital.com and complete the sign-up form – including a password.
Check everything, click 'Create Account', and await your confirmation email.
Step2: Upload Identification for KYC
Next, you will be asked to complete your trader profile by uploading some forms of identification – such as a driving license or passport, and a utility bill or bank statement for your address.
If you want, you can do this later but you will not be able to request a withdrawal until you have completed the setup. Automated technology is used, so getting verified usually only takes minutes anyway.
Step 3: Add Funds
You won't find forex trading profitable if you have got no funds in your account with which to enter the markets! As such, you can make a deposit using whichever type suits you best.
Enter the amount you wish to deposit – hit 'Deposit' to proceed.
Step 4: Find a Profitable Forex Market
Now you can find a currency pair to increase your chances of forex trading profitability! Here, we are using the search box to trade euros against Swiss francs.
When you have spotted the pair you want to access – hit 'Trade'.
Step 5: Place a Forex Trading Order
That's it, now you can place the order you think you need for a profitable trade. Here, we are looking to go short on EUR/CHF.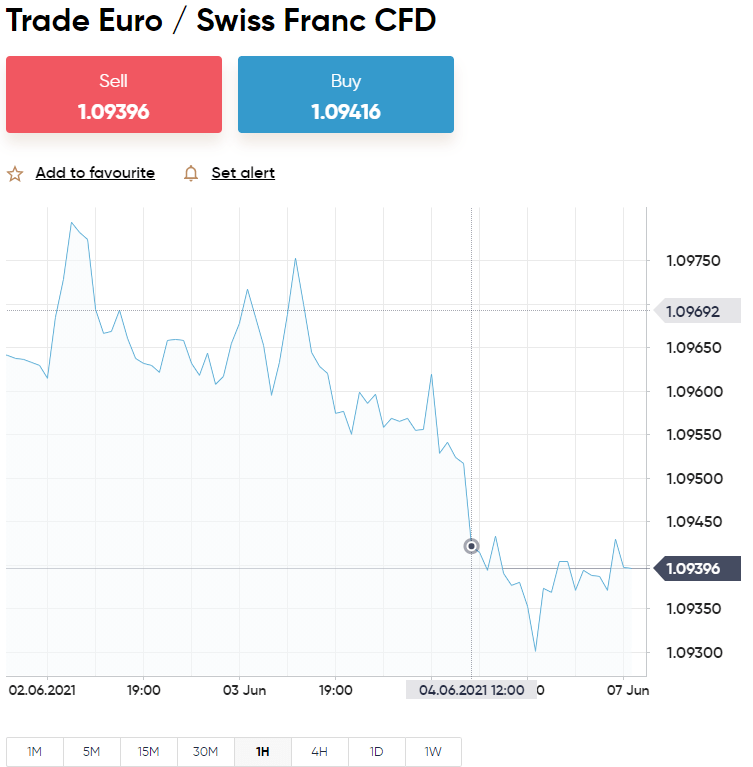 Enter the amount you wish to risk on the trade and set up your stop-loss and take-profit prices. Finally, hit 'Open Trade' and Capital.com will action your order for you.
Is Forex Trading Profitable? Conclusion
As you can see, the question of whether or not forex trading is profitable depends on having a clear understanding of the markets, being aware of order types, using them to your advantage, and what strategy you adopt.
Some of the best strategies for making money are using leverage, adopting the Bali system, trying Copy Trading, and taking advantage of volatility. And of course, you should hit the currency markets with a good broker by your side.
You can spot a reputable platform by looking for a regulatory license. Forex trading will also be more profitable if you don't have expensive fees to pay for each position you take. Regulated forex platforms AvaTrade and Capital.com are well worth considering – both of which offers commission-free trading on a huge variety of currency markets.
AvaTrade - Established Broker With Commission-Free Trades

Minimum deposit of just 250 USD to get lifetime access to all the VIP channels
Pay 0% on all CFD instruments
Thousands of CFD assets to trade
Leverage facilities available
Instantly deposit funds with a debit/credit card

71% of retail investor accounts lose money when trading CFDs with this provider.
FAQs
Is forex trading profitable?
Forex trading can be very profitable. How much will depend on various things - some of which will be out of your control. With that said, you can learn the ropes, keep an eye on price trends and relevant news, and enter the market with a strong strategy. You might also try passive trading via forex signals.
When is forex trading not profitable?
Trading currencies using tiny stakes and no leverage will not be very profitable for you. You should also keep a check on your trading emotions - fear and greed - whilst following your strategy to the letter. It's also important to only use a platform with tight spreads and low or no commission fees. This keeps trading costs lower - giving you a higher take-home profit.
How much profit can forex traders make in a day?
The answer to this question relies on different factors. For instance, high rollers opening large positions can make more money if the trade goes well. The same goes for retail traders who might have a small trading balance but multiply profits with 30x leverage. These people will see higher gains.
Is Forex Trading Profitable for Beginners?
As a beginner, you will likely find it difficult to make consistent profits at first. As such, ff you are a complete newbie and are yet to find your feet, AvaTrade and eToro offer a free demo account facility that allows you to practice trading strategies.
How long will it take to make forex trading profitable?
This will depend on you as a trader, but it has to be said that learning this market has never been easier. We now have online brokers like eToro that double up as social trading platforms. This means you can shorten the learning curve by viewing the strategies and opinions of seasoned currency traders. There is a wide range of educational content online to help you along and you might look to cut out the need to study by trying forex trading signals.