Service for copy trading. Our Algo automatically opens and closes trades.
The L2T Algo provides highly profitable signals with minimal risk.
24/7 cryptocurrency trading. While you sleep, we trade.
10 minute setup with substantial advantages. The manual is provided with the purchase.
79% Success rate. Our outcomes will excite you.
Up to 70 trades per month. There are more than 5 pairs available.
Monthly subscriptions begin at £58.

Want to Kick-start Forex Trading with only $100? Here is a Quick Guide For You
The forex market is one of the largest in the world, trading almost $5 trillion daily. Most folks are flooding into the platform looking to make remarkable profits. However, jumping into the forex market, focusing on profits is merely a different strategy.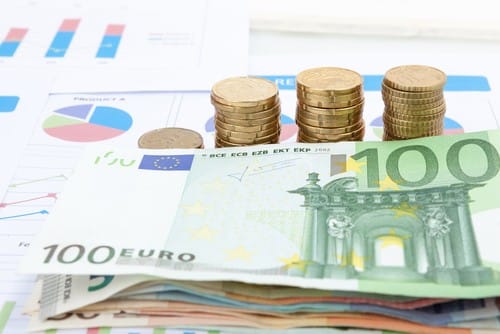 Any beginner will have several questions going through the mind when deciding where to start, and among them, is how much to invest as a start.
A few years ago, a lot of money was required to start trading forex, but nowadays, with a lot of brokers in the game, anyone interested is capable of trading forex. With as little as $100, you can start trading forex.
4 Provider that matches your filters Providers that match your filters
Funding Methods
Regulated by
CYSECASICCBFSAIBVIFSCFSCAFSAFFAJADGMFRSA
71% of retail investor accounts lose money when trading CFDs with this provider.
Spread min.
Variables pips
Funding Methods
71% of retail investor accounts lose money when trading CFDs with this provider.
Funding Methods
Funding Methods
71% of retail investor accounts lose money when trading CFDs with this provider.
But, how can you start trading forex with $100?
With $100, a trader is good to go in the forex market. But first, let's understand what $100 can do and what it can't.
What $100 Can't Do in Your Forex Trading Account?
The truth is, anyone can start trading forex with as little as $1, which means that starting with $100 is way a considerable amount. However, still, there're some things that a $100 forex account can't do, and here are some of them.
Every trader getting into the forex market wants to make huge profits and overnight become the next Warren Buffett. However, starting with only $100 won't make you realize that dream overnight, besides, a lot of time and learning is required.
Also, a $100 forex account won't be your full-time job. The amount can be way too small, especially in other countries that you won't quit your full-time job to starting forex trading with only $100.
If you want to grow to $10,000 or even $100,000 in a month, then it's not the one to take you there in a flash. Some robots and software can promise you that, but the truth is that it's almost impossible.
What a $100 Forex Account can Do
Although there're things that you can't do with a $100 forex account, there're several others you'll be able to do with your account. Here are some of them;
You'll be able to smoothly make a transition to live trade from the virtual world of trading. Forex trading requires building some experience, and hence patience is required. Starting low and expanding is the best way of approaching the forex market. Most folks have lost lots of money by shifting quickly form a demo account directly into a heavily funded live trading account.
Furthermore, the account will help you learn about money management. In the real world, knowing that you've got a limited budget, one tends to use it wisely without throwing it all into one demand. Therefore, having a restricted capital in forex trading will help you learn how to use your little money.
Another essential aspect that starting with $100 in forex will help you realize is controlling emotions. The forex market can get so emotional, especially when losing a lot of money. Therefore, trading with little real money will help control the feelings before starting losing big.
How to Start Trading with $100
Starting trading in forex has nowadays been made even more accessible. Opening and funding your account can be done in minutes and get your $100 account up and running.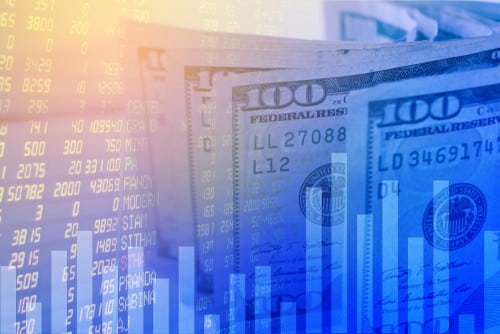 The brokers have provided more straightforward methods of funding forex accounts. Once your account has been funded, you can follow the following rules to start trading forex.
Money Management
Once the money is in your account, you need to understand how to manage the funds and start by calculating the required margin. What it means is that you won't trade with over 3% of the money in the market.
If the account is of a UK broker, then the maximum leverage that you can use is 1:30. However, outside the UK, there's a leverage of 1:500.
Risk-Reward Ratios
The risk and reward ratio is the next rule that has to be taken. Risk is the Stop Loss you'll apply while the reward is the Take Profit setting. Always target making three pips in profit with every one pip risked for a stop loss.
It means that you target $6 for each $2 risked as stop-loss, which will translate into 60 pips TP and at least 20 pips SL.
Avoid News Spikes
One of the difficult things to predict in the forex market is the news trades, especially immediately after the releases. The whipsaws and spikes can stop trades quickly. Therefore, with limited capital, try as much to avoid the news trades.
AvaTrade - Established Broker With Commission-Free Trades

Minimum deposit of just 250 USD to get lifetime access to all the VIP channels
Pay 0% on all CFD instruments
Thousands of CFD assets to trade
Leverage facilities available
Instantly deposit funds with a debit/credit card

71% of retail investor accounts lose money when trading CFDs with this provider.
The Bottom Line
The ultimate objective is to get more capital, but with only $100 account for a start, it requires more time and learning first. The early experience with little money is the perfect foundation for the next journey of trading colossal capital.