The preceding Fed Chair of the United States, Alan Greenspan has expressed his opinion on Central Bank issued Digital Currencies, saying there was "no point" to it. Alan made this remark at a conference organized by the Chinese Financial Magazine Caijing on the 11th of November.
Alan's opinion was based on the premise that fiat currencies are supported by sovereign credit which was an advantage restricted only to institutional structures.
He said that even the most successful corporations/stocks of the world presently (Facebook, Amazon, Apple, Netflix, and Google) could not contend with the capability of the US financial markets.
Alan was on the seat when several crises rocked the American financial markets like; the Black Monday stock exchange crash, the financial crisis of Mexico, Asia and Russia, and the dot com bubble burst. He was also there for the tech boom of the 1990s. His 1987-2006 term saw him manage several consecutive crises. The Fed's consistent preeminence over the International financial space, got TIMES magazine to publish a cover of Alan, the then-Treasury Secretary and Undersecretary labeling them the "Committee to Save the World" in 1999.
However, in the financial crash that happened in 2008 caused the public to blame Alan and his associates for enacting rules that affected the global space negatively, which caused his reputation to decline.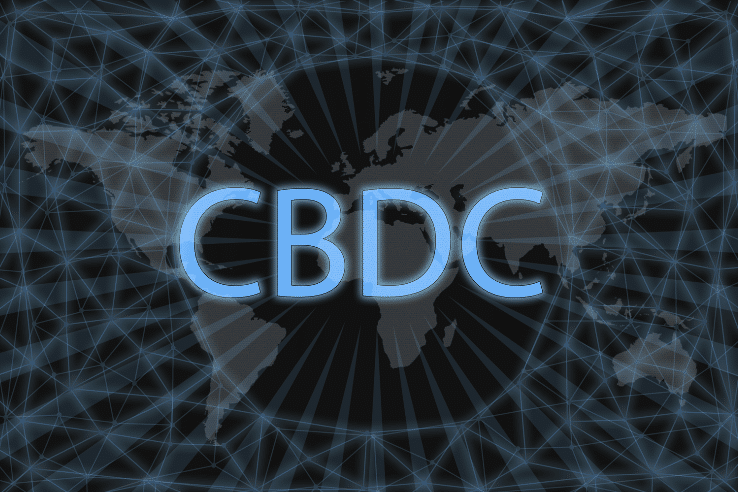 China Already Spearheading the Movement
In this time of growing pressure between the US and China, the PBoC is on its way to becoming the first nation in the world to release a CBDC.
Also, Tunisia has commenced a project on digitizing the Dinar. The nation is also looking to release a paper-supported CBDC on a blockchain system in conjunction with a Russian tech firm.
The US House of Reps Want a CBDC
Last month, members of the US House of Reps Financial Services Committee sent a letter to the sitting Fed Chair, Jerome Powell, advising that the Chair looks into developing a USD CBDC.
The legislators insisted that the Fed had the power and obligation to develop a more durable and advanced monetary system by creating a digital currency.
Broker
Benefits
Min Deposit
Score
Visit Broker
Share with other traders!