Croda International (CRDA), the UK chemicals company, sounds like a dusty industrial stock – not very exciting but a steady earner and payer of dividends. Well Croda certainly pays a dividend, although with a lowly yield of 1.7% and its earnings are consistent and predictable, and have been on an upward growth curve for the past few years.
But what catches the eye about Croda is its pivot towards life sciences, with that segment of company operations taking on much greater significance of late, in which the company has emerged as a mission critical supplier of additives for vaccines, notably the mRNA(messenger RNA)-based ones developed to fight Covid-19.
Following a five-year deal struck with Pfizer back in November last year to supply four drug additives, known collectively as excipients, the share price has taken on a new lease of life.
Excipients are the non-active ingredient in drugs and constitute the medium or vehicle for getting the active ingredient to the parts of the body where it is needed.
Croda reckons the contract with Pfizer is worth around $100 million this year alone on the basis of Pfizer delivering 1.3 billion Covid vaccine doses in 2021.
In particular, Croda's excipients include a new area of medicine called solid lipid nanoparticles (SLNs) or lipid nanoparticles (LNPs), and they are engineered to enable vaccines to enter cells. This novel approach to formulation was approved for use in 2018.
Lipid nanoparticles remain in a solid state at room and body temperature – they are the building blocks of cell structure and include substances such as fats and oils. The particles range in size from 50 to 1000 nm. For an idea of how small the nanoparticles are, one nanometre equals 0.0000001 millimetre.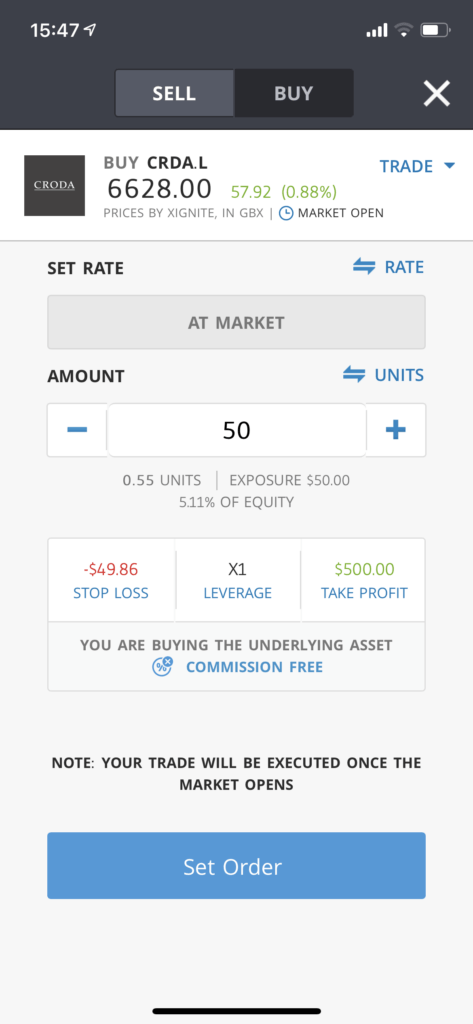 Croda shares on a roll
The shares of the speciality chemicals company jumped 10% in November on news of the Pfizer contract win.
Nanoparticles prevent the active ingredent from, on the one hand, being destroyed by the body on entry and on the other enabling the medication to penetrate living cells, so are essential elements of new-generation drug formulation.
RNA (and DNA)-based therapeutics are becoming more important in the drug industry, with the efficacy success of the mRNA vaccines for Covid being the best example to date. There are not many players in the SLN/LNP field and Croda is among the largest manufacturers.
Unlike with traditional excipients, there is much greater complexity involved in the mixing process as well as areas such as filterability and stability.  Those are some of the reasons why drug manufacturers have not rushed to use LNPs, but with mRNA, RNA and siRNA-based medicines that are highly complex, there is no other choice. The success of Pfizer-Biontech and Moderna's Covid vaccines has opened up the field dramatically.
There are currently 12 mRNA vaccine candidates either in development or at clinical trial stage, according to the World Health Organisation.
From an investor's point of view then, Croda has a substantial runway of growth ahead of it, which justifies its current lofty valuation as measured by its price to earnings ration of 37.5; and after its November spurt is trading 1.4% above the broker analysts' consensus price target  of 6476p – at the time of writing Croda shares are priced at 6655p, up 1.3% today.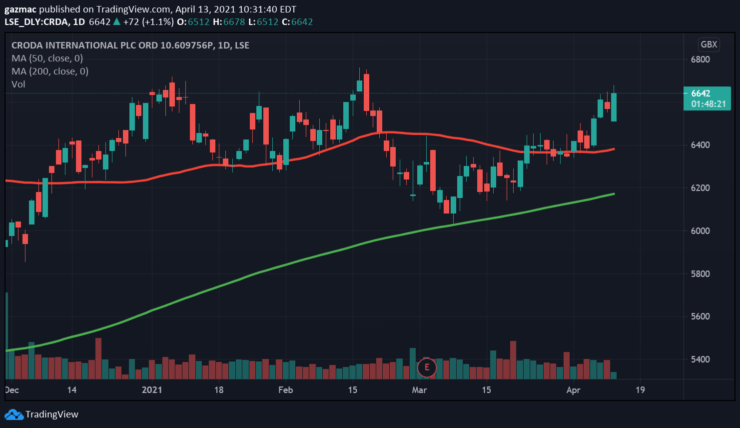 Digging into the company's year-end results to 31 December 2020, revenues increased a meagre 1% to £1.39 billion, while net income fell 10% to £201 million.
However, those figures hide the contribution being made by the Life Sciences segment, which increased revenues by 15% to £401 million.
Net income was largely dragged down by the Personal Care business segment, which registered a fall of 16% to £136 million.
Pre-tax profit fell to £269 million versus £302.3 million a year previously, while earnings per share was 171p in 2020 and is forecast at 200p this year and 221p in 2022.
Croda's LNP wins follows its acquisition of Avanti and Iberchem last year in deals involving a mixture of debt and equity placing. Spanish frgracences and flavours firm Iberchem (bought for £736 million) bolsters Croda's existing formulation capabilities and Avanti is a leader in drug delivery using nanoparticles.
The acquisitions were part of the management's stated strategic imperative of 'using smart science to improve lives' and has positioned the company to be a major player in the future of vaccine delivery.
Croda is a strong buy.
You can buy Croda for 0% commission at global investment platform eToro.
eToro - Buy and Invest in Assets

Buy over 2,400 stocks at 0% commission
Trade thousands of CFDs
Deposit funds with a debit/credit card, Paypal, or bank transfer
Perfect for newbie traders and heavily regulated
Only real cryptos are available for US users

67% of retail investor accounts lose money when trading CFDs with this provider.
Broker
Benefits
Min Deposit
Score
Visit Broker
Share with other traders!