Managing your finances isn't always the easiest of tasks. This is especially the case if you are keen on trading in various markets – thus not putting all of your eggs in one basket. Whether you are looking to buy and sell stocks, currencies, or gold – you need a good finance app to check your investments on the move.
The best finance apps allow you to access your account in real-time, customize alerts, and place orders on the go!
Of course, there is a little more to it than that. With this in mind, today we review the best finance apps of 2021. We also talk about what qualities the finance app should possess to be worth your consideration.
Eightcap - Regulated Platform With Tight Spreads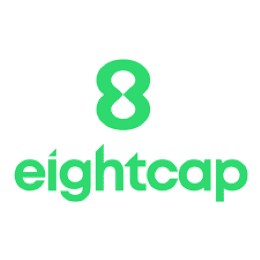 Minimum deposit of just $250
100% commission-free platform with tight spreads
Fee-free payments via debit/credit cards and e-wallets
Thousands of CFD markets including Forex, Shares, Commodities, and Cryptocurrencies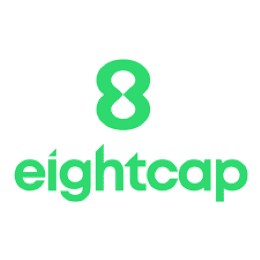 Start your journey towards reaching all your financial goals right here.
Table of Content
Best Finance Apps 2021: Quick Look
Shortly, we review the best finance apps in full. However, you can take a quick look at the top-rated picks below if you are in a hurry.
No 1: AvaTrade – Overall Best Finance App 2021
No 2: EightCap – Best Finance App Partnered With MT4/5
No 3: Capital.com – Best Finance App for Stocks With Newbie-Friendly Interface
No 4: LonghornFX – Best Finance App for High Leverage
No 5: Currency.com – Best Finance App for Tokenized Markets
As you can see, there is something for everyone. Best of all, all of these top-rated finance apps are free to download!
Your capital is at risk when trading CFDs at this provider
What is a Finance App Used for?
In a nutshell, a finance app is used to maintain control over your equity when trading and investing. This means you can view your open positions and current balance in real-time, price data, and more – on the go.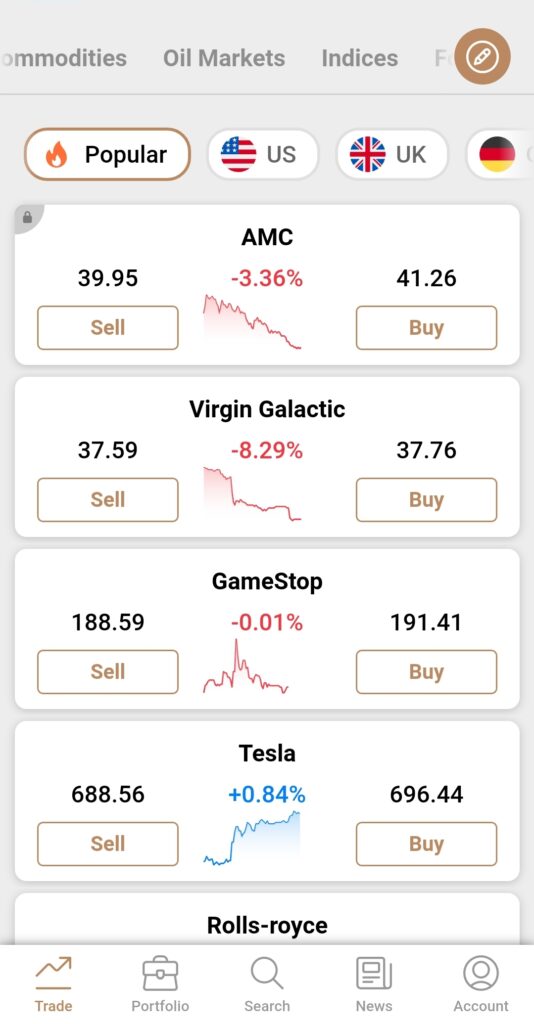 So how does it work? To start, you need to do some research and find a low-cost broker that lists your market of interest.
You can then go to the relevant app store (Apple or Android) and download its proprietary app. This allows you to monitor your trading capital and make the most of the various features available.
Best Finance Apps 2021: Top Five Platforms
With all that said, you will see below our top picks for the best finance apps of 2021. Each offers heaps of features as well as CFDs (meaning you can short sell) – plus leverage, and low fees.
1. AvaTrade – Best Broad Spectrum Finance App 2021
As finance apps go, AvaTradeGO is a great all-rounder. The provider behind the application is a well-known online broker with plenty to offer. There are thousands of CFD markets to buy and sell on the move here. As we said, this enables you to short-sell. For those in the dark, we briefly touch on the benefits of this trading derivative later on.
Markets include forex, cryptocurrencies, indices, ETFs, stocks, and bonds. You can manage your portfolio easily with this finance app, as the dashboard is sophisticated yet simple. You will find features such as intuitive management tools and clear and concise price charts. You can also zoom in for a more detailed view - as the application is designed to work smoothly on a smaller screen.
This best finance app also offers step-by-step guidance on how to open positions, which is invaluable for newbies to the platform. The provider also offers feedback and support on your trading activities whenever you require it. The application makes it super easy to switch between real and practice demo accounts. You can also create your own watch lists and alerts, as well as look at live price data.
This is achieved by using your AvaTrade credentials to log into MT4. As we talk about briefly later, this opens the door to lots of extra features, such as the charts and indicators needed to perform technical analysis. This allows you to make a rational prediction based on real data and will enhance what you get from the finance app.
Furthermore, you have the option of expanding which features are available to you with the use of the third-party trading platforms DupliTrade, ZuluTrade, or AvaSocial. All offer tools such as copy and automated trading. Experienced and newbie traders can connect with and gain insight from like-minded investors in a social setting.
Regulatory bodies such as ASIC (and five others) watch over the platform to keep things above board and fair for traders. This provider requires a deposit of $100 to get started and you can use e-wallets like Neteller, Skrill, and WebMoney. You can also use credit and debit cards and bank wire transfers. Create an account at AvaTrade, before logging into the corresponding finance app, using these credentials.

Finance app with thousands of CFD markets - commission-free
Features price charts and management tools to help keep an eye on your account
Trade CFDs with leverage and competitive spreads
Admin and inactivity fee after one year of not trading
71% of retail investors lose money when trading CFDs with this provider
2. EightCap – Trade Over 500+ Assets Commission-Free
Eightcap is a popular MT4 and MT5 broker that is authorized and regulated by ASIC and the SCB. You will find over 500+ highly liquid markets on this platform - all of which are offered via CFDs. This means that you will have access to leverage alongside short-selling capabilities.
Supported markets include forex, commodities, indices, shares, and cryptocurrencies. Not only does Eightcap offer low spreads, but 0% commissions on standard accounts. If you open a raw account, then you can trade from 0.0 pips. The minimum deposit here is just $100 and you can choose to fund your account with a debit or credit card, e-wallet, or bank wire.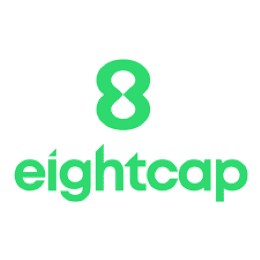 ASIC regulated broker
Trade over 500+ assets commission-free
Very tight spreads
Leverage limits depend on your location
Your capital is at risk of loss when trading CFDs at this platform
3. Capital.com – Best Finance App for Stocks With Newbie-Friendly Interface
The FCA, CySEC, ASIC, and NBRB-regulated Capital.com is another broker that is respected amongst the trading community. CFDs on this application include commodities, forex, indices, cryptocurrencies, and shares. Specifically, this is one of the best finance apps for stocks, as there are thousands to buy and sell. In fact, this guide found a whopping 3,616 in total. You can trade without paying any commission fees via this application.
On this finance app, you can speculate on the rise or fall of stocks listed in the US, the UK, Hong Kong, Switzerland, France, Sweden, Japan, Germany, and many others. This includes shares in companies covering technology, energy, healthcare, and much more. If you prefer the idea of trading currencies, you still won't be short of inspiration - there are 138 forex markets supported. Furthermore, you can also link your account to MT4 to carry out advanced analysis.
The best finance app for stocks should also be easy to use and offers plenty of insight into how the underlying asset is performing. We checked this out and found that you can make the most of over 75 indicators. You will also find lots of drawing tools to aid you in identifying profitable trading opportunities in your chosen market. To keep an eye on your account and finances, you can view a detailed breakdown of personal information by clicking on your account tab.
This includes your funds, trades, and orders history. You will also be able to customize your own watch list and will be alerted by push notifications of any major market moves - as well as price changes on specified assets. This app is suitable for beginners, as there is educational material such as video lessons and webinars. Additionally, we found that the finance app offers a fully adaptable notifications menu. This allows you to choose when you receive a push message.
For instance, you might want to be alerted when a stop-loss order has been executed, an asset has reached the desired price point, or the provider has released a new webinar - and much more. After signing up with Capital.com you can fund your account via the application. This provider accepts e-wallets such as Apple Pay and Trustly. You may also use credit and debit cards and bank wire transfers. The minimum deposit is just $20 for real money trading.

MT4 compatible finance app, with heaps of customizable tools and settings
Thousdands of CFD markets to trade on the go with 0% commission
Stock tracking app provider is regulated by the FCA,CySEC, ASIC, and NBRB
Hardly any fundamental analysis tools
78.77% of retail investors lose money when trading CFDs with this provider
4. LonghornFX – Best Finance App for High Leverage
If you are looking for a high leverage finance app - look no further than CFD broker LonghornFX. This provider offers as much as 1:500, as well as tight spreads and a competitive commission fee of just 0.0005 BTC per transaction. We had a look around and found that there are hundreds of tradable instruments, covering indices, stocks, forex, cryptocurrencies, and commodities.
This finance app is super easy to use and you will access your LonghornFX account via MT4 - as mentioned in previous reviews. As such, if you need to check historical price information on your chosen market - you can do this at the click of a button. Once logged in, you can view the plethora of price charts and utilize the many drawing tools available.
You will also have access to a live news feed, trading resources such as a backtesting facility, and other customizable tools and plugins. There isn't a vast range of educational content. However, we found resources such as video tutorials and daily doses of technical analysis. Some of the other features available on the LonghornFX MT4 app consist of a wide range of market orders and adaptable watch lists.
To aid you in managing your finance app account, you will also find breakout zone alerts, position size calculators, i-Profit trackers, and more. There are indicators for identifying trends, volume, volatility, and everything in between. Furthermore, you can try automated trading if you want to buy and sell passively.
This finance app is Bitcoin-friendly. Not only can you make a deposit using this digital currency, but you can also withdraw BTC coins too. There is no minimum required at this platform, however, the recommended amount is $10. You can also opt to use credit and debit cards or bank transfers.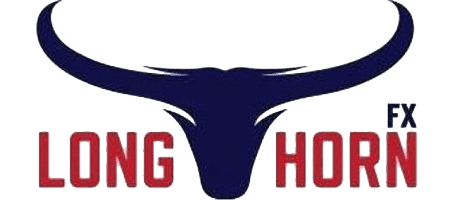 Top-rated finance app with high leverage up to 1:500
Heaps of trading features, low commission and tight spreads
Same-day Bitcoin withdrawals and huge range of CFD assets
Platform prefers Bitcoin deposits
Your capital is at risk when trading CFDs with this provider
5. Currency.com – Best Finance App for Tokenized Markets
Managing your equity couldn't be easier with this best finance app for tokenized assets. Currency.com is the platform behind the application, and this broker offers something a little different in terms of trading derivatives. Put simply, digital tokens are created on a blockchain, each one represents a certain amount of the underlying physical or crypto asset. As you will not be buying and selling the actual financial instrument, you can apply leverage - and short-sell if you see the price falling.
There are over 2,000 tokenized assets here. This includes shares, forex, indices, bonds, and commodities. After signing up with Currency.com, you can download its finance app for free from the relevant store. Like the sound of trading digital tokens pegged to the price of real-world assets? Commissions and spreads are very competitive, and the finance app provider is focused on fee transparency. Once installed, you can monitor your finances and view any open positions with ease.
The application is designed to be suitable for both newbies and seasoned traders. You will find a plethora of features and tools that are designed to work just as well on your mobile phone as your desktop. This finance app promises split-second transactions and instant price alerts - so you won't miss a beat. There is a full set of risk management tools and you can manually adjust your margin and leverage.
This also includes negative balance protection and guaranteed stop-loss orders. You can identify trading opportunities by studying the multitude of advanced indicators included in this free application - covering trend, momentum, volatility, and volume. The Currency.com finance app enables you to stay abreast with emerging market trends with its extensive customizable drawing tools and state-of-the-art trading charts.
Even though this financial app bridges the gap between digital currencies and real-world financial markets - there are no concerns about compliance. An authority specializing in blockchain-based companies fully regulates this provider. As such, Currency.com adheres to KYC and AML rules. You can add funds to your account using Bitcoin, Ethereum, credit and debit cards, wire transfer, and more.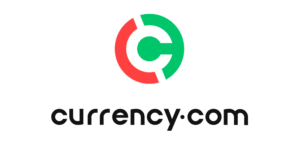 Finance app with heaps of features and tokenized assets
Low commissions and high leverage up to1:500
Same-day withdrawals and plenty of deposit options
Provider favors Bitcoin deposits
Your capital is at risk when trading tokenized assets with this provider
Best Finance Apps: What to Consider?
When you are looking for the best finance apps of 2021, don't just consider one aspect of the company behind it. As you can see by the above provider reviews, we study a wide range of attributes when reviewing the best application for your financial needs.
There is a wide disparity between finance app providers, which can lead to a frustrating disappointment when you need to manage your portfolio on the move. With this in mind, below we have listed the qualities the best finance apps should have.
A Licence From a Regulatory Body
Put simply, regulatory bodies will only give a license to finance app providers that pass a range of tests and follow a strong code of conduct – operating in a fair and transparent way. This creates a safer environment for investors and traders, and shows us that the brokerage follows rules.
Just some of the regulatory bodies responsible for enforcing and maintaining a moral standard in the world of finance apps are ASIC, the FCA, and CySEC. Each of the applications we have reviewed today are regulated. Therefore, they are legally obliged to follow strict rules and adhere to KYC and AML procedures.
Tradable Finance Markets
The best finance apps list lots of products, because you never know when a potentially profitable trading opportunity will come your way. For instance, you might decide to buy and hold stocks in the long-term, but scalp or day trade currencies to make the most of short-term price spikes.
With this in mind, it makes sense that the best finance apps for stocks allow you to buy and sell shares in companies that span many global markets. This might include the NYSE and NASDAQ in the US, or the well-known UK marketplace – the London Stock Exchange.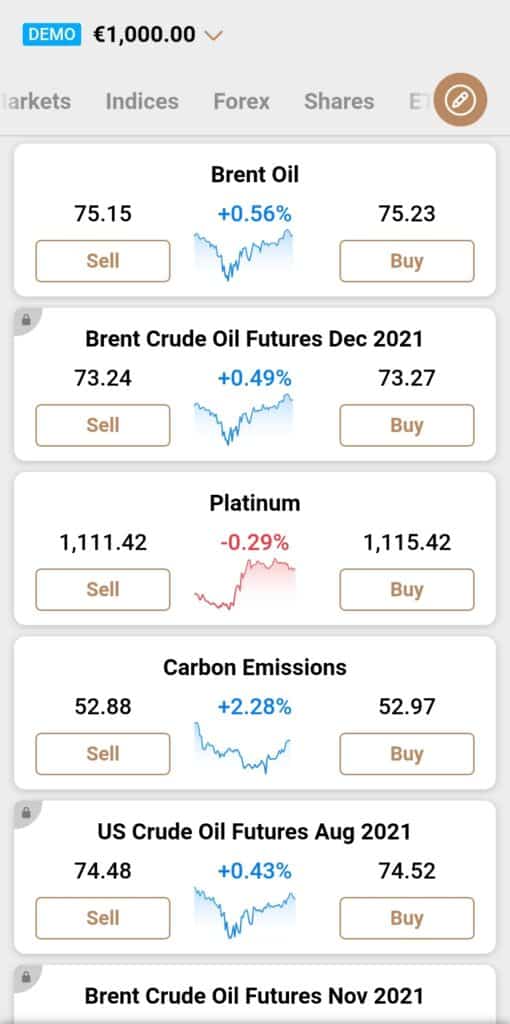 The best finance app providers also list companies featured on exchanges in Australia, Africa, and Asia – perhaps also covering the Middle East and smaller markets. The latter allows for Sunday stock trading if that's your preference. You can also look for minor, major, and exotic forex markets, a wide range of cryptocurrencies, indices, commodities, and more.
Manageable Trading Fees
You will see below a list of commonly charged fees, so you know what to look out for when searching for the best finance app for your needs:
Commissions: This is one of the first fees to look out for. It's not unusual for providers to charge a fixed or variable fee on every trade – that's your entry and exit from your market of interest. These costs can add up. On the other hand, many of the CFD app platforms we reviewed today are commission-free or at least charge super competitive fees.
Spreads: Low spread brokers allow you to keep trading costs to a minimum, no matter which market you are interested in. As the spread is the difference between the bid and ask price of the asset in question, the smaller this figure is the better, as it's comparable to a small commission charged by the provider.
Overnight Fees: If you are checking your account and open positions on the finance app, be aware that leveraged CFDs come with overnight financing fees. This is usually a small charge, however, if you were to leave a trade open for more than a week this can soon add up.
Trading fees vary between finance apps. With that said, what you see across most applications of this type will be similar – albeit, always check the small print.
Educational Content
Educational content won't be at the top of everyone's list. With that said, even seasoned traders might wish to learn a new market or hone in on a specific skill or feature.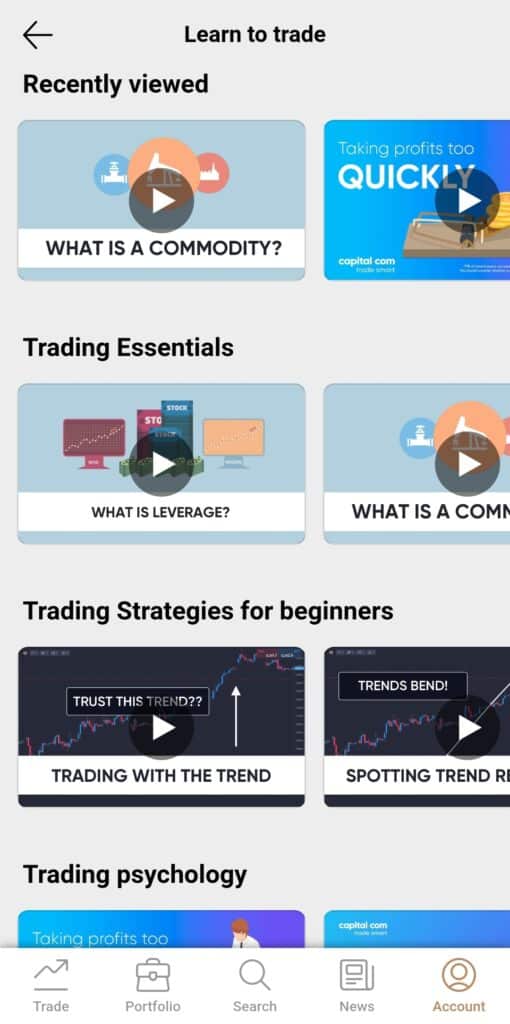 See below some useful educational content offered by the best finance apps:
Trading/Investing Guides: This material is usually presented as an article that you can open from within the finance app itself. You will find guides about just about every kind of asset and instrument. This allows you to gain a clearer understanding of subjects such as leverage, strategies, CFDs – or specific markets like how to trade forex successfully, stocks, indices, or cryptocurrencies – and so forth.
Interactive Lessons: Some finance apps also include interactive educational content, such as lessons or finance quizzes, to help you learn and test your knowledge.
Webinars: This is a free presentation offered by some finance apps. They will often cover specific subjects and might be available on a daily or weekly basis. Like guides, webinars cover a range of subjects such as crypto, stocks, technical analysis – and many other assets, trading strategies, and even psychology.
The best finance apps will make learning a new market a breeze. If the application itself doesn't offer any educational material, all is not lost, you may be able to link your account with MT4/5.
Best Finance App Trading Features 
The best finance apps include trading features. This can turn an average application into a multifaceted financial solution.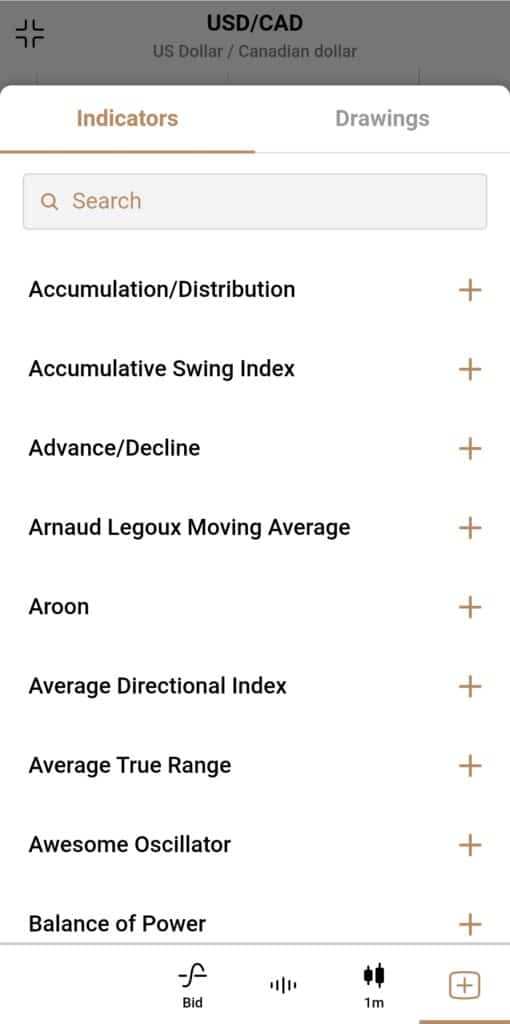 We have listed the most useful trading features and tools that the best finance apps include:
Technical Analysis Tools: Price charts and indicators are a big part of performing technical analysis. These tools help us predict the future rise of fall of the asset we are trading. As such, the best finance apps will not only offer indicators such as the Moving Average and Relative Strength Index, but will also make it easy for you to view various timeframes and utilize customizable drawing tools.
Custom Alerts: Finance apps sometimes include custom alerts, which is a very handy tool to look out for. You can opt-in for various alerts sent by push message notifications. This could be to tell you a stop-loss or take-profit has been actioned, a specific asset has risen or fallen in value or there is a new webinar to see.
Customizable Watchlists: This is a key trading tool for observing securities you are interested in – to identify investing or trading opportunities. You will usually be able to access this on the main dashboard or in your account section. You should be able to add a handful, or even hundreds, of different markets to this list. This will aid you in monitoring any changes which may affect the price of these assets.
Third-Party Compatibility: As we mentioned, not every finance app can provide access to important data surrounding your chosen market. In this scenario, it's wise to ensure you can link your account with the aforementioned third-party trading platforms MT4/5.
Financial News: Another feature provided by some applications is financial news. This can cause an immediate impact on the markets, as traders and investors are usually quick to react. As such, having access to this information via your finance app can be invaluable for staying in the loop.
The best finance apps for stocks or otherwise – will provide you with heaps of useful features. If it can't, it should at least be compatible with another platform that can.
Short Selling Facility
We mentioned CFDs in our finance app reviews. To clarify, unlike with traditional trading – you will be able to place a sell order to benefit from falling markets (referred to as going short). Alternatively, you can action a buy order to go long.
Furthermore, high leverage brokers, like some of the providers behind the best finance apps on our list, are useful for those who want to open a larger position than their trading balance permits.
For those unaware, if you are placing an order on your chosen finance app and see optional leverage of 1:5 – this means you can multiply your stake by five. As you are only putting forward a portion of your position size, it's like a loan – so use with caution.
The Best Finance Apps 2021: Sign Up and Download in 5 Steps
Now you know what makes the best finance apps, you can choose one to sign up with. With this in mind, below you will see a simple 5 step walkthrough to get the ball rolling.
Step 1: Create an Account With Your Chosen Provider
Think about which finance app is going to suit your needs the most and go to the website of the brokerage behind it. You will usually see a 'Sign up' or 'Join Now' button on the main page.
Click this to reveal the signup form. At this stage, you will need to tell the finance app provider who you are – so enter your first and last name, email, and a memorable password.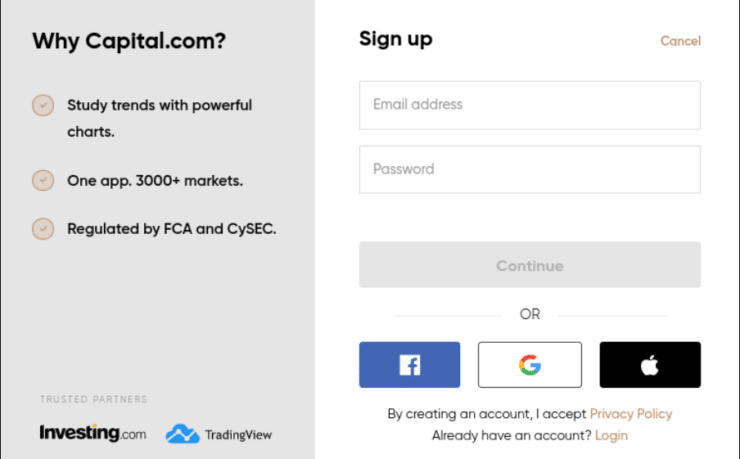 Most platforms will also ask you to fill in a short questionnaire about your trading experience and financial standing. This is a legal requirement stipulated by many of the regulatory bodies we mentioned previously. It is used to assess your previous exposure to risk and such.
Your capital is at risk when trading CFDs at this provider
Step 2: Confirm Who You Are With Documentation
To confirm your identity, you can upload a copy of your passport or a driving license. Some finance app providers will accept other forms of government-issued ID.
When it comes to proof of residence – the easiest option is a digital bank statement. In most cases, you can also opt to upload a clear photo of a recent utility or tax bill.
Step 3: Download the Best Finance App
Once you have signed up with the provider, you can go to the relevant app store for your mobile – the App Store for iPhone users, and Google Play Store for Android.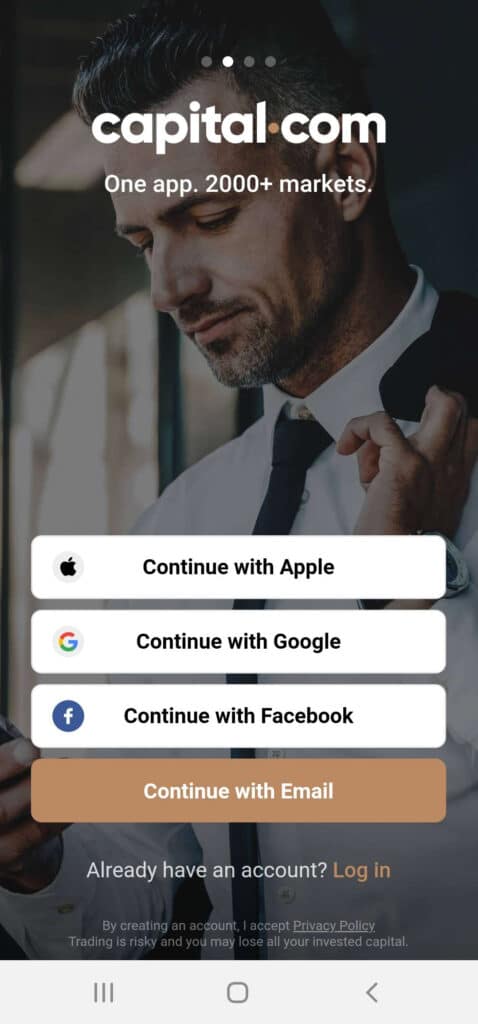 Find the correct finance app and click 'download', followed by 'install'. These applications usually take up little storage space, and the ones we have listed today are free of charge.
You can sign in to your new finance app using the email and password you created in Step one of this signup guide.
Step 4: Make a Deposit
After completing registration, you can now add some money into your new account. The best finance apps make this a stress-free process.
We found that many accept a variety of payment methods, such as credit/debit cards, bank transfers, and e-wallets. Make sure you enter the amount you wish to fund your account with and check everything before confirming.
Step 5: Take a Look Around
Now, you can take a look around the best finance app and check out the features and the list of markets. At this point, you may choose to search for an asset and place an order, or you might also opt to start with a free demo account to find your feet.
Either way, once you have reached Step five you are free to open and close the app as you see fit – to check on your finances and make any changes on the move with ease.
The Best Finance Apps 2021: To Conclude
The best finance apps offer tons of useful features for predicting the rise or fall of the markets. For instance, to spot trading opportunities or evaluate your investments sufficiently, you need to have access to price charts and technical indicators. These were created to identify volume, trends, and more.
You should also consider customizable features a must when looking for the best finance apps. For example, this can include drawing tools, watchlists, specific alerts to price action, order execution, or news surrounding your chosen market.
We reviewed the best finance apps of 2021. This guide concludes that AvaTrade, Capital.com, LonghornFX, and Currency.com all offer superb tools and features, no or very little commission, tight spreads, and heaps of markets. Furthermore, all are regulated, so offer secure conditions to buy and sell on the move.
Eightcap - Regulated Platform With Tight Spreads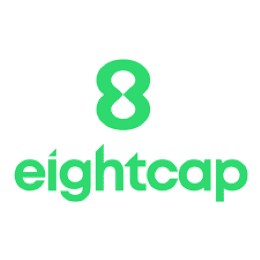 Minimum deposit of just $250
100% commission-free platform with tight spreads
Fee-free payments via debit/credit cards and e-wallets
Thousands of CFD markets including Forex, Shares, Commodities, and Cryptocurrencies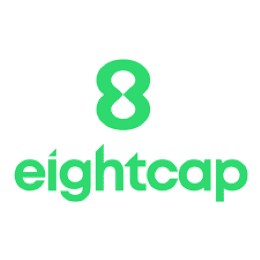 Start your journey towards reaching all your financial goals right here.
FAQs
What is the best finance app of 2021?
After much consideration, the best finance app for 2021 is AvaTrade. The provider is regulated in 6 jurisdictions, the application has heaps of features to help you keep track of your endeavors, and you will find many assets to trade commission-free.
What is the best finance app for stocks?
The best finance app for stocks is Capital.com. This guide found that the provider offers 2,400 stock CFDs commission-free. You can also apply leverage and access lots of trading tools via the application or by linking your account with MT4.
How much will the best finance apps cost?
The five best finance apps we reviewed today are free of charge to download and can be found on the App Store for Apple, and the Google Play Store for Android. With regards to the minimum deposit, that will depend on the provider. LonghornFX suggests $10, and Capital.com requires just $20.
What is the best finance app for newbies?
The best finance app for newbies is Capital.com. The interface is super user-friendly and you can easily view educational content and live price information on plenty of markets. You can also set custom alerts and watch lists. For technical analysis, there are lots of charts and indicators - surrounding specific assets. The provider behind the app is commission-free and regulated. Furthermore, you only need to deposit $20 to get started.
Can I trade CFDs on a finance app?
Yes, if the provider behind the finance app offers access to CFD markets, then you can trade them from your phone. The best platforms for CFD access are AvaTrade and Capital.com - as commissions and spreads are low and the brokers are well-known and regulated.