Service for copy trading. Our Algo automatically opens and closes trades.
The L2T Algo provides highly profitable signals with minimal risk.
24/7 cryptocurrency trading. While you sleep, we trade.
10 minute setup with substantial advantages. The manual is provided with the purchase.
79% Success rate. Our outcomes will excite you.
Up to 70 trades per month. There are more than 5 pairs available.
Monthly subscriptions begin at £58.

To give yourself the best chance at success when trading any asset, it's a good idea to get some practice in. One of the best ways to do this is to utilize a free demo trading facility at a regulated brokerage.
If this sounds like something you could be interested in – read on.
In this guide, we review the best demo trading platforms for 2023. We also talk about the benefits of this type of account and offer a few tips, finishing with a step-by-step walkthrough to get started today!
AvaTrade - Established Broker With Commission-Free Trades

Minimum deposit of just 250 USD to get lifetime access to all the VIP channels
Pay 0% on all CFD instruments
Thousands of CFD assets to trade
Leverage facilities available
Instantly deposit funds with a debit/credit card

71% of retail investor accounts lose money when trading CFDs with this provider.
Best Demo Trading Platforms 2023 – Full Reviews
Let's start by reviewing the best demo trading platforms in 2023. Choosing the right online broker for the job is of utmost importance. After all, the chances are, you will use the same platform one day to trade with your actual capital.
With this in mind, below you will find a selection of the very best demo trading platforms in the market right now.
AvaTrade is another CFD broker on our list that is no stranger to providing a service to traders on a global scale. To start forex trading, you will have more than 60 currency pairs to choose from - which includes major, minor and exotic pairs. Some of the FX pairs available at AvaTrade include CHF/JPY, EUR/USD, GPB/JPY, NZD/USD, GBP/USD, CAD/JPY, GBP/SEC, NZD/CHF, USD/NOK, USD/RUB, EUR/PLN and many more.
The spreads at this forex brokerage are generally competitive. This guide found other assets to include ETFs, commodities, bonds, cryptocurrencies, stocks, and indices. You will not pay any commission to enter or exit the markets at AvaTrade. Furthermore, regulation comes from six jurisdictions so you can trade in safety-conscious conditions with some form of protection in place. If you would like to start forex trading via a free demo facility before going to the live markets - AvaTrade is partnered with MT4.
As we said, you can download the third-party platform to benefit from heaps of tools and automated trading options. We also found the broker's own apps AvaTradeGO and AvaSocial to be useful. The latter allows you to 'follow', 'copy', and 'like' other currency traders. This is a useful way to gain some insight into the forex market - from people with experience.
AvaTradeGO includes charts, management tools, live prices, and the ability to manage your MT4 accounts in both demo and real mode. You can start forex trading by making a minimum deposit of just $100 with one of the many payment options. This includes credit and debit cards, bank transfers, and e-wallets like Neteller, WebMoney, and Skrill.

Minimum deposit to start forex trading just $100
Regulated in 6 jurisdictions, including Australia, South Africa, Japan, and the EU
0% commission to trade forex
Admin fee charged after 12 months no account activity
75% of retail investors lose money when trading CFDs with this provider
LonghornFX is a user-friendly trading platform that covers dozens of cryptocurrency and forex pairs. You can also trade stock CFDs and multiple indices. You will be able to trade with leverage of up to 1:500 at LonghornFX - irrespective of whether you are a retail or professional client.
In terms of fees, you will benefit from competitive variable spreads throughout the trading day. After all, LonghornFX is an ECN broker - so you will get the tightest buy/sell prices available in the industry. Commissions will vary depending on the asset but typically amount to $7 per $100,000 traded.
We like the fact that LonghornFX processes withdrawal requests on a same-day basis. Plus, the broker offers full support for MT4. The platform can be accessed online, via desktop software, or through a mobile app.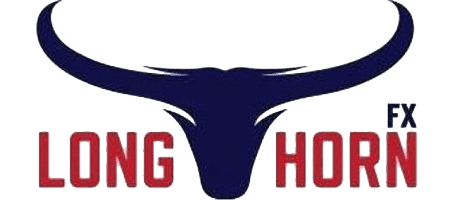 ECN broker with super tight-spreads
High leverage of 1:500
Same-day withdrawals
Platform prefers BTC deposits
Your capital is at risk when trading CFDs with this provider
3. EightCap – Trade Over 500+ Assets Commission-Free
Eightcap is a popular MT4 and MT5 broker that is authorized and regulated by ASIC and the SCB. You will find over 500+ highly liquid markets on this platform - all of which are offered via CFDs. This means that you will have access to leverage alongside short-selling capabilities.
Supported markets include forex, commodities, indices, shares, and cryptocurrencies. Not only does Eightcap offer low spreads, but 0% commissions on standard accounts. If you open a raw account, then you can trade from 0.0 pips. The minimum deposit here is just $100 and you can choose to fund your account with a debit or credit card, e-wallet, or bank wire.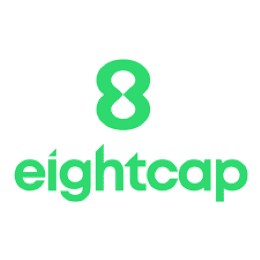 ASIC regulated broker
Trade over 500+ assets commission-free
Very tight spreads
Leverage limits depend on your location
Your capital is at risk of loss when trading CFDs at this platform
How to Choose the Best Demo Trading Platforms
As we said, deciding which demo trading platform to sign up with shouldn't be taken lightly. If you are still yet to make your mind up, we have listed the most important factors to consider when researching which one might be right for you.
Asset Variety
Whether its commodities or crypto you are interested in trading via a demo account platform – it's wise to make sure the broker can give you access to a varied basket of assets.
By learning a variety of different markets using your free demo account, it will better prepare you when you elect to trade with real money. Many markets, notably commodities and exotic currency pairs, are highly volatile. As such, many brokers opt to keep a diverse portfolio of assets, to hedge against such severe price shifts.
With this in mind, the best demo trading platforms will have everything from cryptocurrencies and forex pairs – to stocks, commodities, indices and ETFs to practice on.
Regulatory Standing
We have mentioned the demo trading platform's regulatory standing in every review. This is because regulation is a super important factor when it comes to choosing a safe place to trade.
You may want to stick to the demo trading account for now, but there will probably come a time when you want to buy and sell using real money. This is when you need a licensed broker on your side to execute orders and keep your capital safe from criminals.
eToro for example, is regulated by CySEC, the FCA, and ASIC. Each of these financial organizations enforce various rules and regulations to prevent money laundering and poor practices from online brokers. This includes KYC, keeping your funds in a separate account and submitting periodic audits.
Platform Ease of Use
Whilst it sounds like an obvious point, before signing up for a free trading facility, you should make sure the website is suitable for your level of experience. Sure, you can use the free demo account to check this out, but it's better to start with an easy to navigate website to begin with.
Some of the most newbie-friendly demo trading platforms in the space include eToro and Capital.com. Both make finding your chosen asset and placing orders easy – plus, you can switch to a real trading account whenever you like.
Low Fees
Although you will access the markets using a practice account, it's still important to make sure the broker offers low fees.
Some of the most commonly charged fees by online brokers include:
Commission Fees: Commission fees come in all shapes and sizes and depend entirely on the demo trading platform you sign up with. Of course, you won't be charged commission on a paper tragic account. However, when you do move over to a real one, be mindful of fixed or variable commission rates charged on each trade (entry and exit). Top-rated broker eToro charges 0% commission across all assets.
Spreads: For those unaware, the spread is like a small fee charged by brokers. It is the difference between the buy price and the sell price of the asset you are trading. Some demo trading platforms offer tighter spreads than others. The smaller the gap is – the better for your profits when using your real trading balance further down the line.
Transaction Fees: Some online brokers charge transaction fees for using specific payment methods, such as a debit or credit card. When you start trading with real capital at eToro you will only pay 0.5% to deposit. This is only chargable if you are not funding your account with US dollars.
Always check what fees you might be liable for when you are ready to move from your demo trading account to a real one.
Tools and Features
While some demo trading platforms offer a back to basics service, some offer every tool under the sun. Each to their own, you may be happy to access markets via your broker and then review technical analysis tools elsewhere. Another thing to note is that some providers are partnered with the aforementioned third-party platform MT4.
As we mentioned, this gives you the option of using your demo trading facility for buying and selling. It also means you can learn the ins and outs of technical analysis and practice drawing your own charts and such. A notable feature at demo trading platform eToro is the Copy Trader.
This means that not only are you able to practice strategy ideas and access heaps of markets, but you may also invest in an already knowledgeable trader and mirror their trading activity (proportional to your investment). This could offer you some tips on how to strategize and what risk level might work for you.
The Advantages of Demo Trading Platforms
Demo trading platforms offer heaps of advantages, all of which we cover next.
Learn to Trade for Free
If you are a complete novice in this field, there is no better way to learn how to trade than by doing so without risking your own hard earned money. Let's say you have a strong interest in the forex markets, but don't know where to start.
Reading books on the subject compared with the reality of using your actual cash can be somewhat daunting. As such, there is literally no harm in trying via your chosen demo trading platform – as you are using paper money! You can trade any asset, risk free, and work out what works best for you and your personal trading goals.
Test Drive Automated Robots
For anyone who is keen on taking a backseat role when trading, many demo trading platforms will support automated robots. For those in the dark, this is software that works on pre-set algorithms. The sophisticated tech can scour the markets for trading opportunities on a 24/7 basis.
Once you give your permission, the robot, also referred to as an EA (expert advisor), is able to create buy and sell orders on your behalf. This will be done via your chosen demo account platform.
Crucially, this area of the trading scene is swarming with con-artists making bold claims of guaranteed success. The service almost always comes with a one-off charge, which can be hundreds or thousands of dollars. As such, you are best advised to choose one with a money-back guarantee and test it via a reputable demo trading platform.
Test Trading Signals Without Risking Capital
If you like the idea of not having to perform hours of technical analysis and watch the markets – you might be suited to trading signals. Comparable to order suggestions you will find a subscription service for just about any market.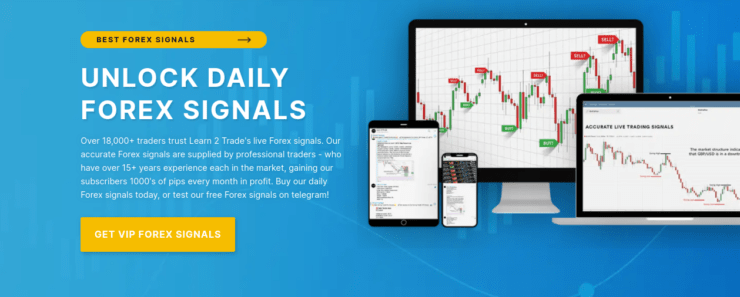 For instance, here at Learn 2 Trade, we offer forex signals, stock signals and even free crypto signals. All signals are created by a team of dedicated professionals based on market analysis and are sent to our thousands of members via free encrypted messaging app Telegram.
Learn 2 Trade signals include every aspect of your trading order and we also offer a 30-day money-back guarantee to anyone who isn't happy with our service. You can easily put our trading signals to the test by signing up for our service via regulated demo trading platform eToro. Simply input each signal we send you on your paper account and reevaluate your success after 2 or 3 weeks!
Demo Trading Account Tips
For anyone just starting out, we have included some useful demo trading account tips below.
Be Realistic With Trading Capital
The best way to be realistic with your capital when buying and selling via a demo trading platform is to learn how to calculate your risk and reward on every single position you take.
To clear the mist:
Let's say you are willing to risk $1 for every $3 reward
This is a risk-reward ratio of 1:3
Thus, if you stake $100 in paper funds on EUR/USD – you expect a profit of $300
This is a commonly adopted strategy used by traders with all measures of experience. Other common ratios include 1:1.5, 1:2, and 1:4.
Manage Risk: Stop-Loss and Take-Profit
If better managing your bankroll with things like risk-reward appeals to you – use stop-loss and take-profit orders on every trade.
See an example below of how you might incorporate this into a demo account position:
You are trading EUR/USD via the demo account platform
Analysis points to this forex pair being overpriced so you place a $1,000 sell order to short it
To this, you add a stop-loss at a value 1% higher than the current market value of the pair you are trading
As such, you add take-profit 3% lower than EUR/USD's current price
Had you instead believed the price of EUR/USD would rise – your stop-loss would be below the entry price and the take-profit above it.
As you can see, you can easily incorporate a risk-reward strategy into every position – on any given asset. In this scenario, if EUR/USD falls in value by 3% – the demo trading platform automatically closes your trade to lock in your gains.
Alternatively, if the pair goes in the opposite direction, you will not lose more than 1% – as your position will be closed at that price point.
Observe Your Emotions
There isn't a better time to observe your emotions than when using a demo trading facility with paper funds. This can be achieved very easily by keeping a trading diary.
See below some tips on how to keep a demo trading diary for the best results:
Always begin the trade by making a note of the time and date
Write down the instrument, your entry order values and any stop-loss or take-profit additions
As soon as your position is closed, either by you or automatically by the trading platform – write the results of the trade down in detail
If you are creating a digital diary – you may want to include screenshots documenting your paper trade
Include your thoughts and feelings with regards to the trade – meaning what are your expectations from this position and what actually happened
If a strategy doesn't work, detail why you think that might be
This a logical and proven way to review your demo trading activities and strategies. When you look back later down the line, you will be able to clearly see which strategies worked, and which ones you may avoid or adapt when trading with actual capital.
Get Started With the Best Demo Trading Platform: 5 Simple Steps
Having covered everything from in-depth demo trading platform reviews, benefits and tried and tested tips – you are probably ready to begin.
For anyone who has never opened an account at an online brokerage, we have included a step-by-step guide below. We have based our walkthrough on signing up at Capital.com
as the broker will give you $100k paper money and the site is super user friendly.
Step 1: Join Demo Trading Platform Capital.com
Various regulatory bodies licence Capital.com
As such, you will be required to enter some details about your identity. This includes the basics such as your name and home address.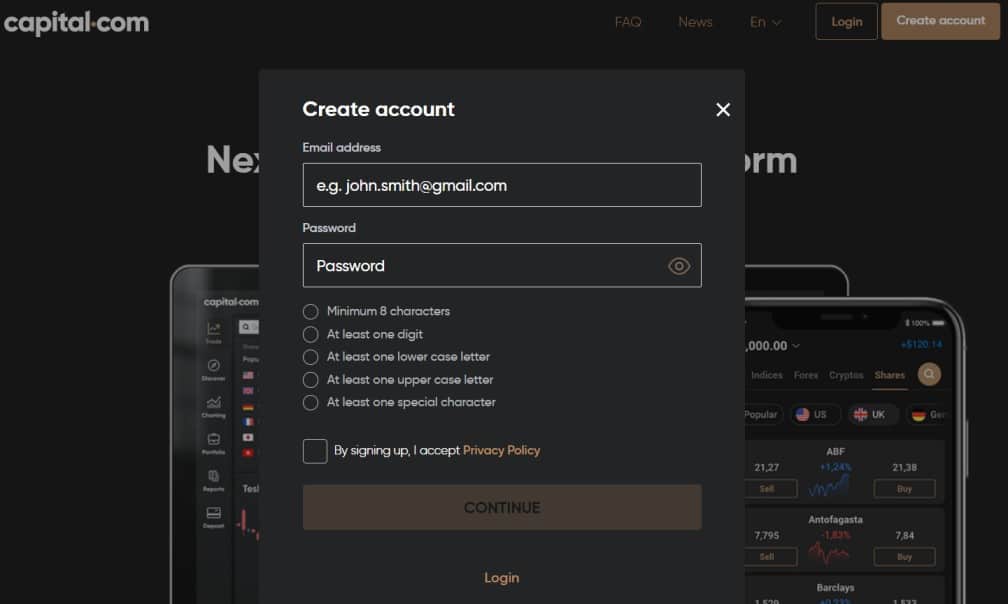 When you have checked that everything is correct, you can read the terms and conditions and press 'Create Account'.
Step 2: Validate Your ID
At this stage, Capital.com
will send you an email welcoming you to the demo trading platform. This is when you will be invited to complete your account by uploading a clear copy of your photo ID.
The vast majority of traders use a passport. To validate your address, you can send a copy of a recent utility bill or bank statement. This must match the address you have given and include a date form within 6 months.
Note: You can leave the unloading of documents until you are ready to trade on the real money account if you wish.
Step 3: Select Virtual Demo Account
Once you have completed your account setup, head over to the main dashboard page and you will see your username to the left-hand side. Underneath this is a tab saying 'Real', click this and you can switch to the 'Virtual Account' with ease.
As we said earlier, this demo trading platform will provide you with $100,000 in paper funds to trade with. To get started click 'Go to Virtual Portfolio' – as you can see above.
Step 4: Find a Market to Trade
You are nearly there. All that you need to do now is search for a market to trade via your new demo trading account.
You can either click the 'Trade Markets' button on the left-hand side of your account for inspiration – or use the search bar for a specific asset class.
Step 5: Place a Demo Trading Order
When you have decided which market you want to trade, you can click 'Trade' to bring up an order box – like below.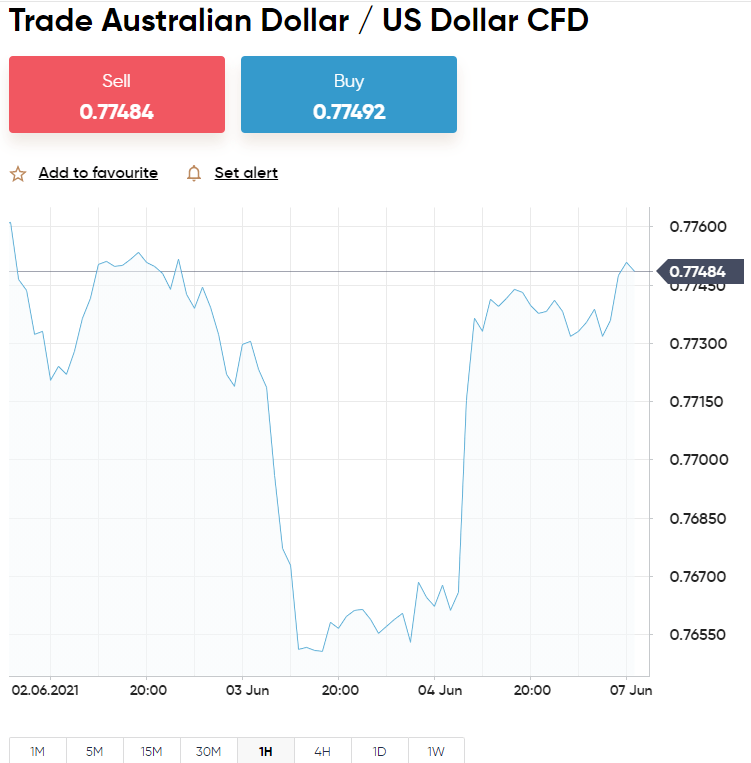 Here you can enter stop-loss and take-profit values and apply leverage – as well as deciding between long (buy) or short (Sell). Click 'Open Trade' when you're satisfied that all information is correct.
When you feel ready to go to a real account simply click on 'Virtual' down the left-hand side and then click 'Real'. This will bring up a confirmation box to ensure you are ready to switch to a real trading environment, using real capital.
Best Demo Trading Platforms 2023: Conclusion
Each of the best demo trading platforms we have reviewed today offers both experienced and brand new traders the chance to enter and exit the markets in a completely risk-free manner. Whether you want to use a demo to try out a trading signals service, or a new strategy – you will be buying and selling using paper funds.
Kinesthetic learners will appreciate the valuable lessons that demo accounts can provide. This is because you can learn by doing – in real-world market conditions without risking a cent on your mistakes.
If you have yet to decide on a demo trading platform. Capital.com
ticks all the boxes a respected broker should. The FCA, CySEC, ASIC, and NBRB regulate this broker, there are thousands of tradable assets, zero commission fees on real accounts and you will get $100k in demo funds!
FAQs
What is the best demo trading platform?
After much scrutiny, we found the best demo trading platform to be eToro. The broker is well respected by authorities and traders alike and is regulated by multiple jurisdictions. The demo facility comes loaded with $100,000 in paper money to practice and strategize and you can access thousands of assets on the brokers' easy-to-use website. When you move over to a real account you will not pay any commission at all.
Is demo trading worth the time?
Yes, demo trading is worth the time. Not only are you are able to learn how to trade without risking any of your real capital, but you can practice strategies and trial different markets risk-free. eToro will give you $100k of virtual money, access to multiple assets and instruments, and is ideal with the Learn 2 Trade signal service. Furthermore, the broker is heavily regulated for your safety.
Are demo accounts legitimate?
The answer isn't clear cut. There are demo trading platforms offering accounts which may be considered as rigged - or created in a way to make you believe their conditions are more favorable than they are. The best way to avoid this is to only sign up with a respected and licensed broker to trade in demo mode. eToro, EightCap, AvaTrade, Capital.com, and EuropeFX are all heavily regulated demo account platforms.
How does a demo trading account work?
When signing up with a demo trading platform you will be given a virtual account. This will be pre-loaded with paper money, but how much you get depends on the brokerage you choose. A demo is usually designed to create an environment as near to the real-world conditions as possible. This includes market prices and volatility. You will be able to place orders, practice technical analysis, and try trading signals - all without risking your own capital. eToro offers all clients a real account and a virtual trading account with $100k in paper funds.
Can I use a demo account via MT4 on its own?
No, to trade via MT4 (or MT5) you must first sign up with a broker that is compatible with your chosen third-party platform. Notably EightCap, AvaTrade, Capital.com and EuropeFX are all partnered with MT4. As such, you can sign up with any one of these regulated brokers to access free-demo accounts and a plethora of technical analysis tools.