2020 has been quite a year unto itself so far. The COVID-19 pandemic has ravaged entire countries and forced millions into a state of lockdown.

Even now as countries struggle to reopen their economies, the specter of COVID-19 still looms on the horizon. Australian, Japan and Hong Kong are amongst the latest countries that have been forced to reintroduce lockdown measures to prevent the spread of COVID-19.

With consumption plummeting to record lows, it would appear that a global recession is unavoidable. Despite the best efforts of governments to introduce stimulus packages, things are still looking rather bleak.

In the wake of all this, Bitcoin and an assortment of other cryptocurrencies have defied all expectations. Bitcoin or BTC in particular has enjoyed an excellent performance with valuations breaking the $10,000 mark for the first time since 2018.

Furthermore, the appreciation of Bitcoin post-halving has significantly boosted investor confidence. All of which has contributed to the bull-ish outlook for Bitcoin in 2020.

With so much uncertainty in the economy today, investors are searching for safe haven investments to hedge the value of their assets. Cryptocurrencies being fairly unaffected by geopolitical or international tension have long been used by institutional investors as a form of hedging.

So, if you ever were looking to invest in cryptocurrencies, 2020 could potentially be the ideal time to get started. We take a look at the factors to consider when investing in cryptocurrencies and the best ones to invest in.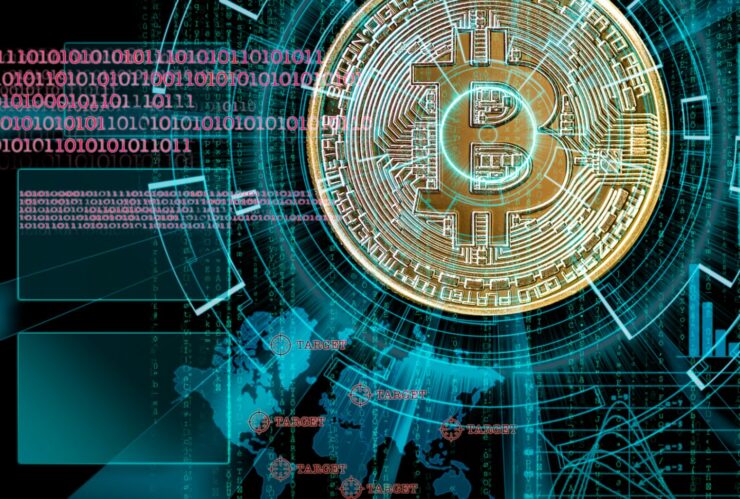 Factors to consider when investing in cryptocurrencies
Prior to 2020, the market for cryptos has been facing a downward trend, with some even going so far as to call it the end of cryptos. Fortunately for crypto enthusiasts the market has strengthened in the wake of the Bitcoin halving.

Before getting started however, here's what you should keep in mind:

1. Crypto is volatile
The crypto market is a volatile one and not for the faint-hearted. Valuations are liable to change with little notice which can cause massive profit or loss. When investing, always keep an eye on market prices and stay-up to date.

2. Diversification is key
Just like how you should never keep all of your assets in one basket, never invest your entire portfolio into a single cryptocurrency. Spread out your risk by having a mixed basket of volatile and stable cryptos at all times.

This allows you to minimize your risk exposure and protects you from getting wiped out in one fell-swoop.

3. Always do your homework
Forget what all the investment gurus and financial masters are saying. Investment is all about research and hard data. You would do your research before betting on Kentucky Derby, like searching for the odds on trustworthy websites like TwinSpires.

So, you should do the same about cryptocurrencies: research, stay on top and never buy into trends.

The best cryptocurrencies for investment in 2020
Being in the know is key when investing in cryptocurrencies. Unless you're on the cutting-edge of the crypto market, it's best to stick to the fundamentals. The wild days of huge price fluctuations are long gone, but the crypto market is still a volatile one.

Here are our selections of the best cryptocurrencies to invest in:

1. Bitcoin
Bitcoin undoubtedly one of the most resilient and widely accepted forms of cryptocurrencies to date. Favored by mainstream investors and accepted as a form of payment with an increasing number of retailers, Bitcoin is definitely a good investment.

With a positive outlook for 2020 and with some referring to it as digital gold, it is fair to expect Bitcoin prices to appreciate further with time.

2. Ethereum
Hot on the heels of Bitcoin, Ethereum is the native currency of the Ether network. The second most popular form of cryptocurrency after Bitcoin, Ethereum definitely had a disappointing 2019 performance.

However, 2020 could possibly be the year for Ethereum to outperform Bitcoin. Deriving its value from its use in digital smart contracts, a rising demand for blockchain and its functions could see Ethereum appreciating in value.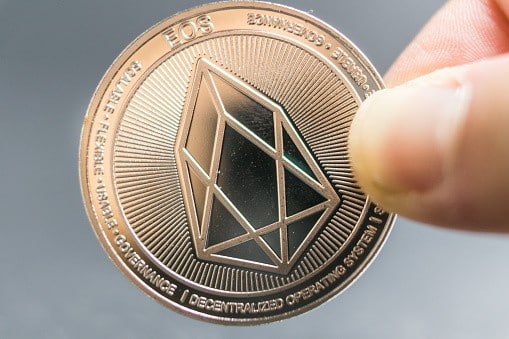 3. EOS
Comparable to Ethereum, EOS is the native currency for the EOS.IO blockchain platform. Like Ethereum, EOS is used for smart contract transactions.

EOS differs from Ether in the sense that the platform that EOS is based on boasts the capability to perform millions of transactions seamlessly without any fees.

All of this is extremely exciting and could possibly revolutionize the way blockchain technology works. Thus, making EOS worth a look.

Investing is not without its fair share of risks. When making your investment, always remember to protect yourself and act prudently.



Broker
Benefits
Min Deposit
Score
Visit Broker
Share with other traders!