Diversifying your investment portfolio gives you the free reign to put your money wherever you please. You have the option to invest in properties, bonds, and mutual funds to grow your money. Many are also looking into gold investments and direct investments to startups. Yet, there is one area that is also gaining the interest of investors and that is online casino stocks. While it may seem like an obscure investment option, but the gaming industry is ripe with opportunities when it comes to generating revenue.
As an investor, whether you're a beginner or a seasoned one, it's normal to be reluctant to venture into a field that you're unfamiliar with. But whatever your level here is why should consider investing in online gaming stocks.

Online casino boom
The online gaming industry is currently experiencing exponential growth, with GlobeNewswire reporting how it's expected to grow by 9.98% in Compound Annual Growth Rate by the end of 2025. It's undoubtedly an incredibly lucrative sector, despite the threat of government intervention and tightening regulations. It is these numbers that are leading investors to become hyperaware of the industry's strong prospects.

Rapid innovation will increase stock value
The gaming market can be intimidating because of how rapid the changes are, but it is these constant innovations that make it a viable investment vehicle. Online gaming has superseded traditional gaming, especially with VR technology becoming prevalent, and cashless payments close to being the norm.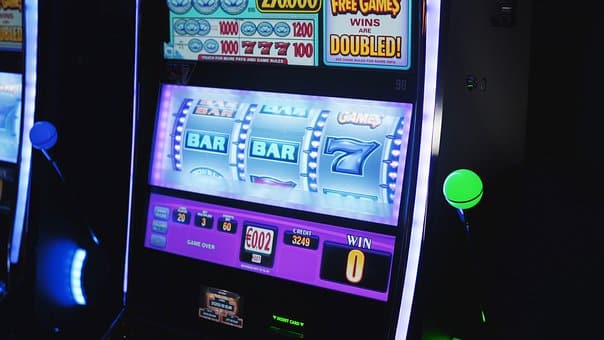 Another way many gaming companies have grown in recent years has been through expanding their market reach. Gaming giant Micro Gaming is at the forefront of this drive, and one way they are growing is through creating dedicated online slot games around famous titles. Foxy Games reports that Tomb Raider was the first video game-based slot that was released by Micro Gaming, with sequels following. By targeting two huge gaming markets under one title this shows that online casino companies, like Micro Gaming, understand how to build a bigger audience base. With gaming really concentrating on finding new audiences it is no wonder that the industry is expected to grow by 9.98% in the next 5 years, which will have a direct correlation on the value of their stocks.

Expansion is leading to revenue growth
The online casino industry is flourishing and another reason for this is how it has incorporated sportsbooks under its wing. For instance, popular businesses like Ladbrokes has a casino platform where players can watch sports, use the sportsbook, and play online games all under one brand. For those looking to invest in international companies, Caesars Entertainment Corp have recently taken advantage of the US casino industry now being allowed to incorporate sportsbooks into their operations due to a relaxing of regulations. Additionally, UK online gaming companies have also started to establish partnerships with sports organisations like football teams to boost publicity for better business, particularly through sponsorships. This market growth shows how revenues are projected to skyrocket, making investing in online casino stocks a viable short-term (especially now) and long-term investment.

For more investment options check out our post on gold investing.


Broker
Benefits
Min Deposit
Score
Visit Broker
Share with other traders!