Service for copy trading. Our Algo automatically opens and closes trades.
The L2T Algo provides highly profitable signals with minimal risk.
24/7 cryptocurrency trading. While you sleep, we trade.
10 minute setup with substantial advantages. The manual is provided with the purchase.
79% Success rate. Our outcomes will excite you.
Up to 70 trades per month. There are more than 5 pairs available.
Monthly subscriptions begin at £58.

Which cryptocurrency should you invest in? Bitcoin and Ethereum analysis aims to conclude which is the best and preferable investment option – BTC or ETH.
Cryptocurrencies are digital tokens that anyone on the internet can claim from a reliable exchange platform. They were initially teased as an alternative to the traditional financial system. The idea was to work directly with the community and mitigate the aspect of intermediaries so that transitions could happen at a lower cost.
However, times have changed, and so has the utility of digital tokens, that is, cryptocurrencies. They are now teased as an investment opportunity for users, encouraging them to build a digital portfolio. Many users are reluctant to get on board, while some have no option but to join the crypto ecosystem. This is because cryptocurrencies are also touting to achieve financial inclusion by reaching out to the unbanked segment of the population.
What are Bitcoin and Ethereum?
Bitcoin and Ethereum are the two leading examples of cryptocurrencies. They are denoted by BTC and ETH, respectively. Bitcoin is the digital crypto that made its way first into the crypto-economic. On the other hand, Ethereum followed the trend to become the next Bitcoin.
BTC has now gone on to achieve the tag of gold alternative as ETH has reached many hands based on the utility of the native token. Simply put, investors hold on to BTC at a time when they don't want to get into Gold investment. ETH has a story that literally translates to having a token based on its wide utility.
Ethereum and Bitcoin are the two major options in the crypto market. BTC has taken a huge jump. ETH is attempting to follow in its footsteps.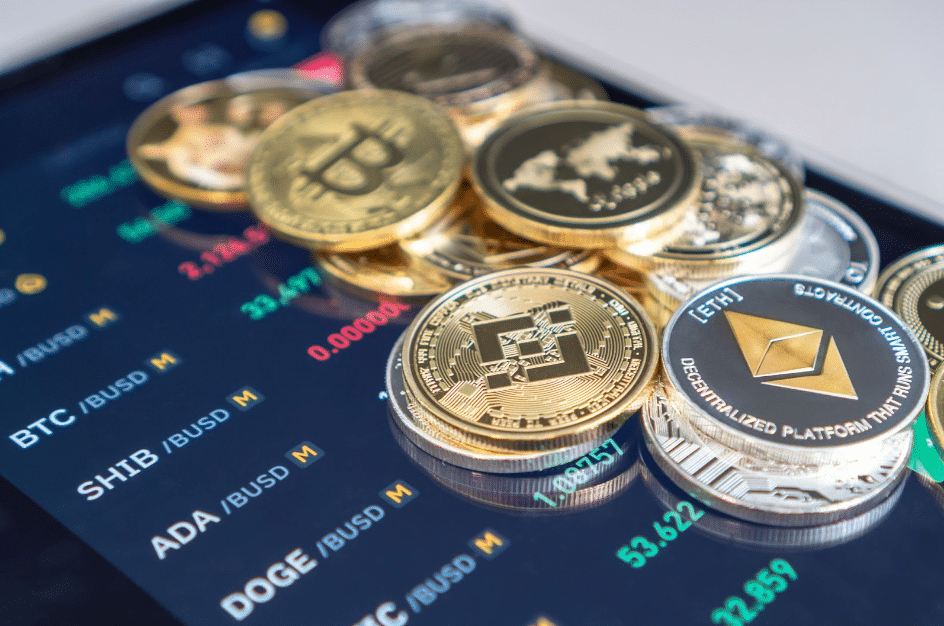 Why Are They Considered Good Investments?
Reasons are different for BTC and ETH. The only constant reason is that they are emerging tokens aligning with how the next generation functions or looks at investments. The Internet is a big thing; hence, getting money invested in something wholly based on the network is only obvious to attract youth across the globe.
BTC has a fanbase largely because it is still the most popular digital token in the world. Bitcoin has a status that is synonymous with cryptocurrency. Except for those familiar with the basics, everyone else assumes that cryptocurrency only means BTC. Hence, BTC crops up when there is talk about investing money in cryptocurrency. They are good because the tokens are indeed on the way to replace investments in gold.
ETH has a separate fanbase that comes loaded with bullish sentiments. It is completely the utility of the token that drives people to invest in ETH tokens. It is considered a good investment option because the trajectory shows that the crypto is on its grounds despite the market hitting a bearish claw in the last 2 years.
Factors Affecting Bitcoin & Ethereum Prices
It is only natural for the price to fluctuate when trading practices are involved. For instance, the US dollar changes its value for luxuries based on the demand and supply of those items. Similarly, factors affecting BTC and ETH prices can be discussed as follows.
Supply & Demand:

The higher the demand, the higher the price because that depicts that something is about to change for good. Traders tend to buy more BTC or ETH only if there are optimistic predictions for the future. Similarly, if the supply is limited, the price will be higher to ensure that only a handful of tokens are grabbed. Another way to look at it is that the price is higher because limited supply denotes luxury.

Technological Developments:

These majorly include the onboarding process and security of the network. People will enter the ecosystem if the onboarding process is seamless. Thereby increasing the activity and affecting the price accordingly. Security means funds are safe to be deposited. Hence, an increase in the inflow and more purchases of tokens.

Regulatory Environment: Authorities approving and recognizing BTC and ETH give people of the country confidence to trade cryptocurrencies. This draws in the demand and supply factors to influence digital token prices.
Public Sentiments:

Word of mouth is not just a marketing call but also an investment call. Whether it is a traditional investment or one in BTC and ETH, more people will grab those investment products if sentiments favor the product.
When combined, all four factors affect the price of ETH and BTC in their own manner.
Pros and Cons of Investing in Bitcoin
BTC investment has its own set of positives and negatives.
Pros
A limited supply of BTC gives the token an edge in ruling the market. Only a handful of tokens are up for grabs, leading to constant higher price jumps.

Decentralized governance and operations instill a sense among holders that tokens are actually owned and governed by them with no intermediary involved.

Security is ensured by a group of validators working day in & out for the community.

BTC forecast

even predicts a rise in the price due to this factor.

Portability refers to carrying the tokens anywhere in the digital wallet protected by a private key. They can be exchanged irrespective of the location of the user.

Transactions via BTC are anonymous. That means that the details of the sender & receiver are not revealed to each other at all.
Cons
BTC is highly volatile since tokens can go up & down at any moment. Trends are forming, though, but the current situation depicts high volatility.

BTC is still not accepted widely across the globe as a payment method.

Mining a BTC is expensive & consumes a lot of energy. This does not go down well with environment enthusiasts.
Pros and Cons of Investing in Ethereum
Here are the pros and cons of ETH investment.
Pros
ETH is more scalable as compared to BTC. Its utility is higher and has the potential to increase in the future.

Ethereum projections

have therefore hinted that the token price could move above $3k by the end of this year.

ETH supports smart contracts as against BTC.

dApps, also known as decentralized applications, are booming with the rising adoption of Web3. This only means positive for ETH.
Cons
Ethereum is under development with obvious considerations that the ecosystem grows every day. However, this does not work well with newcomers to the crypto ecosystem.

It is difficult to understand Ethereum as many knots are tied in a single place.

The network has a higher chance of getting exploited. Hence, ETH loses momentum more often when it comes to investment decisions.
Conclusion
BTC, or ETH, is a tough call to make for investment. Market sentiments favor BTC as a giant as individuals long to have ETH in their digital wallets. Factors that need to be considered for investment in BTC or ETH are network security, utility, future projects, susceptibility to exploits, investment purpose, and a basic understanding of crypto trading.
Broker
Benefits
Min Deposit
Score
Visit Broker