Stablecoin yield farming is like a digital treasure hunt, except instead of gold doubloons, you're looking for high yields on your stablecoins. So, grab your crypto map, and let's dive into the world of stablecoin yield farming!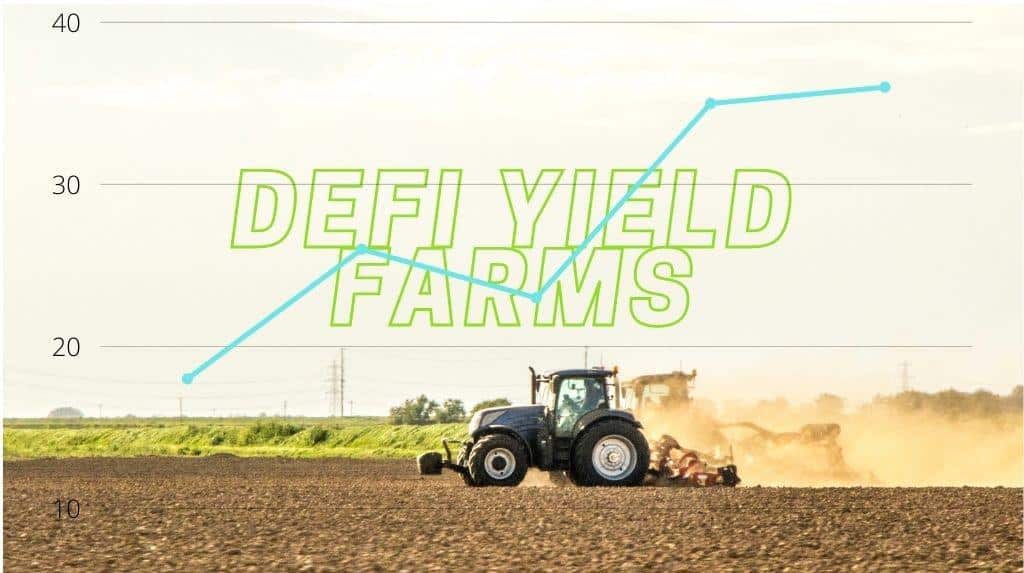 What is Stablecoin Yield Farming?
Stablecoin yield farming is a method of earning rewards on your stablecoins by putting them to work in DeFi protocols. Think of it like putting your savings to work in the stock market, except this time it's in the crypto market.
The benefits are undeniable. Higher yields, diversification, and transparency are just some of the perks. And who doesn't love earning passive income without lifting a finger?
But, as with any investment, there are risks. It's essential to understand the protocols and platforms you're using, and it's not a guarantee of success.
So, what are the strategies to try? Let's explore the top two methods of generating income on stablecoins.
Top Stablecoin Yield Farming Strategies
Strategy #1: Providing Liquidity
If you want to be the matchmaker of the crypto world, providing liquidity on DEXs is the way to go. You make a market by pooling your assets with those of other investors to facilitate trades for a share of trading fees.
The top platforms to try are Curve, APY.Finance, mStable, and Ellipsis.Finance.
Curve is a popular DEX that takes a different approach by facilitating swapping between tokens with identical pegs, like stablecoins. It's designed for low fees, minor slippage, and a decreased risk of impermanent loss.
APY.Finance is like having your own personal farmer. It creates a bridge between you and complex farming strategies, presenting you with a single interface for depositing your funds. In the background, APY.Finance routes your funds across multiple DeFi platforms.
mStable unites and strengthens stablecoins by creating a basket of assets that accept USDC, DAI, USDT, and TUSD stablecoins. Plus, they have a product known as "Save" that allows you to deposit mUSD tokens and earn yield from the underlying assets through protocols like Compound and Aave.
Ellipsis.Finance is like Curve's twin sister. It facilitates stablecoin swaps with low slippage and fees, and the protocol's native token, EPX, can be locked to give a reward boost of up to 2.5x to liquidity providers.
Strategy #2: Lending
If you're more of a lender than a matchmaker, lending assets on lending protocols is your jam. The top platforms to try are Aave and Compound.
Aave allows you to lend and borrow cryptocurrencies in peer-to-peer settings. These loans are funded by lenders, and borrowers must over-collateralize, putting up more than they're borrowing as down payments, so the protocol can liquidate the collateral if it falls below a certain threshold. Aave offers up to 3% APY on some stablecoins.
Compound allows you to borrow and lend crypto, and the protocol's native token (COMP) is distributed to lenders and borrowers every day. Compound supports stablecoins like DAI, USDC, and USDT and offers up to 2% APR on some stablecoins like USDC.
So, which stablecoin is the best for yield farming? Circle's USDC is currently one of the top choices. It's had a meteoric rise in 2021 and is the stablecoin with the largest supply in Ethereum.
But, before you go off on your stablecoin yield farming adventure, remember the risks. Stablecoin yield farming comes with higher risks than traditional financial services, and investors may lose their investments due to market volatility or protocol failures.
Conclusion
Overall, stablecoin yield farming can be a lucrative way to earn passive income on your crypto assets. With the right strategy and stablecoin, you can earn higher yields while diversifying your portfolio and reducing risk. Just remember to do your research, understand the protocols and platforms you're using, and keep in mind that the crypto market is highly volatile.
In the end, stablecoin yield farming is like walking a tightrope. It's exhilarating, nerve-wracking, and potentially rewarding. Just make sure you have a safety net in place, and don't forget to have fun!
Broker
Benefits
Min Deposit
Score
Visit Broker
Share with other traders!