The cryptocurrency and blockchain industry continues to evolve as new crypto-based entrants, including utility tokens, security tokens, and privacy tokens, move the industry to higher levels of engagement and adoption. That said, Non-Fungible Tokens (NFTs) have gained massive attention over the recent months. In this short guide, we will look at what NFTs are and how exactly they work.
Non-fungible tokens (NFTs) are another example of the fast-paced change in the industry. In this guide, we explore what NFTs are, how they work, and how they're being used.
What are Non-Fungible Tokens?
NFTs are digital assets containing personalized information recorded in smart contracts. This personalized-based nature gives these tokens their uniqueness, as they are irreplaceable and cannot get swapped. Simply put, there can be no two similar NFTs.
Unlike fiat and transferable digital assets, non-fungible assets are not divisible, much like how concert tickets cannot get shared.
One of the very first NFTs was CryptoKitties collectibles. Every blockchain-based digital kitten is unique; if you send someone a CryptoKitty and receive a CryptoKitty from someone else, the one you receive will be a completely different CryptoKitty from the one you sent. Collecting several unique digital kittens is the goal of the game.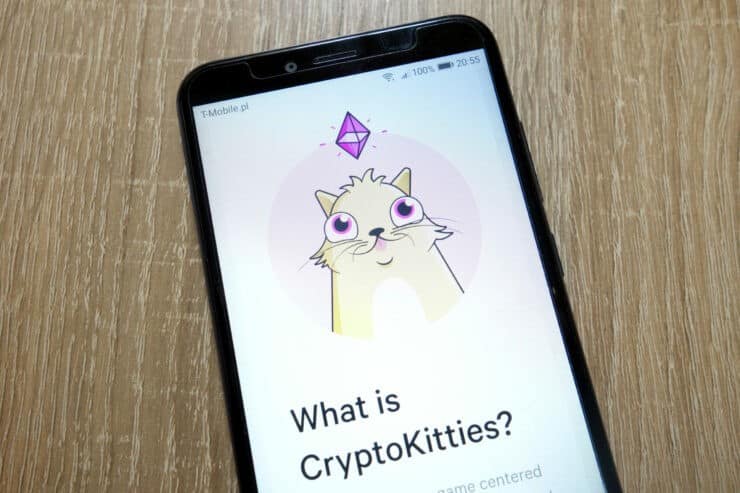 The unique information on a non-fungible token is embedded in its smart contract and is permanently recorded on the underlying token's blockchain. CryptoKitty launched as ERC-721 tokens on the Ethereum blockchain but have migrated to their blockchain, Flow, to provide easier access for new customers.
How are Non-Fungible Tokens Used?
NFTs are used as digital assets that need to be differentiated from other tokens to prove their scarcity or value. They can represent anything and everything from artwork to texts to ownership licenses.
Non-fungible tokens are not traded on typical cryptocurrency exchanges but are bought or sold on NFT markets like Rarible, OpenSea, and Enjin Marketplace.
How Do NFTs Work?
Regular tokens like Bitcoin and Ethereum-based ERC-20 tokens are fungible, which means they can get exchanged, in whole or in part, for another with equal value. However, Ethereum's non-fungible token standard is ERC-721.
NFTs can also be created on other smart-contract-enabled blockchains that have non-fungible token support. Blockchains like NEO, EOS, and Tron all offer NFT standard platforms.
Non-fungible tokens and their smart contracts create a medium for detailed attributes, like the owner's identity, rich metadata, and secure file links, to be added to digital assets. That said, the ability for NFTs to provide immutable ownership to an asset is a big step in the ever-growing digital world. These tokens could see blockchain's promise of trustless security applied to the ownership or exchange of virtually any asset.
You can purchase crypto coins here: Buy Coins
Broker
Benefits
Min Deposit
Score
Visit Broker
Share with other traders!