Given the crisis in the financial space of recent, we are likely to witness a surge in demand for bitcoin credit cards.
These cards are not 'credit' cards per se but function more like debit cards; you fund them with your bitcoin (or any cryptocurrency of your choice), then use it like traditional debit or credit cards.
Most times, these cards have integrations with Visa or MasterCard, making them convenient for use anywhere and anytime. These cards are indicative of the impending evolutionary shift in the financial industry.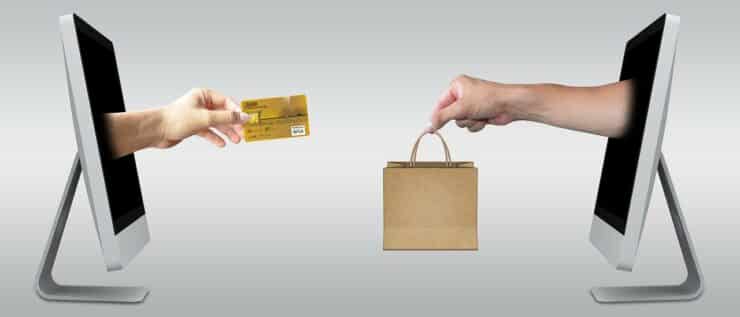 Popular Bitcoin Credit Cards
Listed below are three of the most prominent bitcoin credit cards in the industry today:
1- BitPay Prepaid Mastercard
BitPay is a Georgia-based payments firm that helps companies receive payments in bitcoin (crypto). Founded in 2011, this firm created one of the earliest bitcoin prepaid Visa cards in 2016, and later switched to MasterCard.
The BitPay Prepaid Mastercard lets its users fund their cards with a variety of cryptocurrencies including BTC, ETH, XRP, BCH, and several others, and spend anywhere MasterCard is accepted on the planet.
2- Coinbase Card
Coinbase is a San Francisco-based crypto giant that produces Visa crypto cards available in the US and some parts of Europe. Coinbase boasts of a user-friendly interface and has become well-known as the default "bitcoin bank" in the crypto community. Their debit card draws funds directly from your Coinbase wallet, like a bank account, making it increasingly convenient.
This crypto card is powered by Visa and supports several cryptocurrencies including BTC, ETH, LTC, BCH, XRP, and many others.
3- Wirex Card
Wirex is a London-based financial company and is considered as the first company to offer a Visa payment card that lets its customers spend digital currency. The company is very efficient in currency conversion (both traditional and digital) making it easy to use in several countries.
Making Crypto Cards More User-Friendly
Although crypto cards can be an effective and convenient way to make payments, it lacks mainstream adoption. This is because this innovation has some serious hurdles for the everyday person to scale. If these hurdles can be diminished, then it would lower the barrier to entry for the everyday person. Some of the hurdles include:
Country-specific rules
Cryptocurrency delays
Cryptocurrency volatility
Major Users of Bitcoin Debit Cards
1- Early Bitcoin investors looking to avoid taxes.
2- Malicious actors often use this system for illegal dealings and payments.
3- Well-to-do business practitioners. This class of users usually purchase bitcoin, convert it into stablecoins, then "drawdown" from their balance for every day/local spending.
Bitcoin debit cards come with significantly lesser fees, but higher volatility. This makes it very advantageous and disadvantageous at the same time (considering the occasional erratic fluctuations of cryptocurrency).
That said, the best way to 'safely' utilize this payment system is by converting your bitcoin into stablecoins. That way, the value of your crypto is pegged to traditional currencies. This gives the user the best of both worlds: lower fees and high stability.
Broker
Benefits
Min Deposit
Score
Visit Broker