Bitcoin is the biggest cryptocurrency in the world and is among the most popular digital coins among traders. For many, Bitcoin is a great investment option. Released back in 2009, Bitcoin is known for paving the way for other altcoins in the market.

Cryptocurrency has seen a huge transformation in recent years. While some still remain to be skeptical about Bitcoin, this digital coin has many times proved that it can be a great option for investment.

But, how exactly do you trade Bitcoin? There are quite a few ways you can invest in Bitcoin and use it to earn profits. For example, you can sign up on one of the many crypto exchanges in the market, make deposits and start buying and selling cryptocurrencies. You can also trade Bitcoin CFDs, which offer you the ability to speculate on the price movements in the market.

No matter which option you choose, you will always be required to do adequate research to make correct predictions and open the right orders.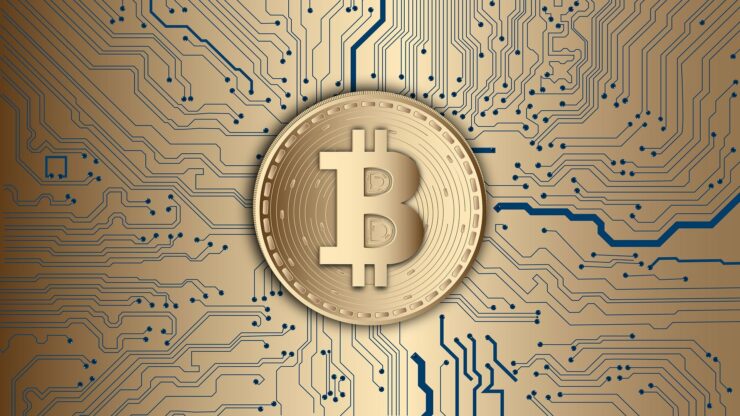 Crypto exchanges
One of the most popular ways of trading Bitcoin is using crypto exchanges. There are numerous of them available in the market and they make your job very easy. There are numerous crypto exchanges in the market, among them are Binance, Kraken, Coinbase, and many others.

Getting started at these exchanges should not be a problem. Creating an account should not take more than a few minutes, after which, you will have to wait a day or two for verification. Then, all you have to do is to deposit funds and start trading crypto.

After trading and making profits, you can withdraw your Bitcoins from your favorite wallet. There are numerous software wallets offering you high standards of safety and security. In most cases, you should also be able to withdraw your funds in fiat currencies, but it largely depends on the crypto exchange you are using.

Best trading strategies for Bitcoin
Adopting a proven and useful strategy for Bitcoin trading is very important. Because the market is so volatile, trading can get quite emotional. By having a specific plan beforehand, you can make sure that you follow your initial thoughts and decisions without making emotional decisions.

There are two main ways you can trade crypto, one is trading crypto-asset spot, and the other is trading it with margin. A trading spot is a great option for those who prefer to avoid huge risks, it basically means buying cryptocurrency and holding it for as long as you like.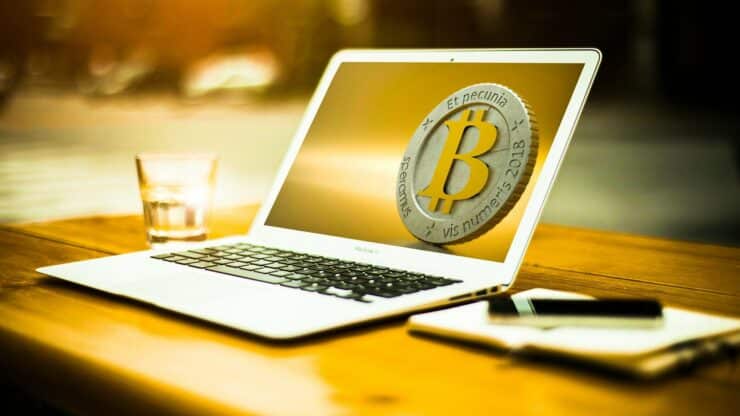 Trading Bitcoin with margin usually happens using futures contracts or CFDs and offers you the ability to increase your potential profits. But, you should not forget that in addition to increasing profits, margin trading also increases the risks of trading.

Depending on the way you trade crypto, you can better choose which trading strategy fits you best. For example, if you are a spot trader, you should know that one of the best strategies to choose is long-term trading, or simply holding cryptocurrency for a long time. On the other hand, if you prefer short-term trading with a margin, it might be better to trade using CFDs or futures.

However, remember that trading crypto is not an easy task as it takes a lot of time to really understand how the prices are moving and how the market is reacting to different types of events around the world. But, there are some things that can make trading easier for you.

Trading Bitcoin with bots
There is a certain limit when it comes to the data a human can analyze in a short time. On the other hand, crypto trading bots can analyze huge chunks of data in a very short time. There are numerous trading bots that you can use to minimize the time spent analyzing the market.

There are numerous trading bots available in the market that can help you trade crypto more efficiently. One of such trading bots, which is known for its high standards of safety and security, is Bitsgap's trading bot.

The trading bot created by Bitsgap is capable of not only analyzing the market data but is also able to actually trade crypto for you. The trading bot uses different types of strategies and can be used in both uptrend and a downtrend, which makes it a great fit for traders.

Bitsgap crypto trading bot can be used with over 25 crypto exchanges in the market, including those like Binance, Kraken, and many others. You can create a trading strategy with this bot in just a few clicks and you can always backtest your strategy before applying it to your actual trades.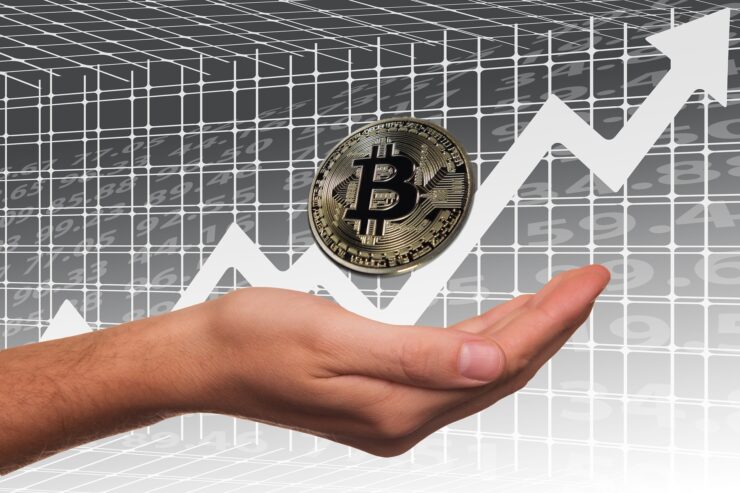 Earning profits
Depending on the trading strategy you choose, you can receive both short-term and long-term profits with crypto trading. Let's say that you have decided to trade crypto using a long-term trading strategy. This means that you will be buying Bitcoin at a low price and hold it for as long as you want, until the price increases.

As the price is up and you believe that it is time for you to sell your Bitcoin, you will be able to earn profits according to the difference between the buy and selling prices.

On the other hand, using short-term trading strategies, you will be able to make profits quickly, however, keep in mind that these profits might not be a lot. In most cases, short-term traders prefer to use leverage and margin trading to increase the profits they make.

All-in-all, thanks to modern technologies, trading cryptocurrencies should not be that hard. Traders all around the world have access to this market and all you have to do to become a part of this market is to sign up with one of the leading crypto exchanges in the market.
Broker
Benefits
Min Deposit
Score
Visit Broker
Share with other traders!