USD/JPY hits a seven-week low as the US dollar takes a tumble in the currency market. This comes after the Federal Reserve raised interest rates, but with a more cautious commentary about the state of the domestic banking system.
It seems that the US financial sector has been dealt a blow with the failure of Silicon Valley Bank and the credit lifeline extension to another lender, First Republic. But don't worry, Powell says everything is "sound and resilient." Is that meant to be reassuring or just a pep talk?
Meanwhile, according to the closely watched Reuters "Tankan" survey, Japan's large manufacturers are downbeat for the third month in a row. It's no wonder the USD/JPY pair has been affected. With global demand worries persisting, Japan's formidable export machine is feeling the pressure.
But wait, there's more! The prospect of fewer rate hikes is on the horizon, which is likely to keep the US dollar's strength in check. The USD side of the USD/JPY pair did most of the heavy lifting during the European session, but with the Fed's less emphatic phrase that ongoing increases were necessary, the outlook for the pair remains uncertain.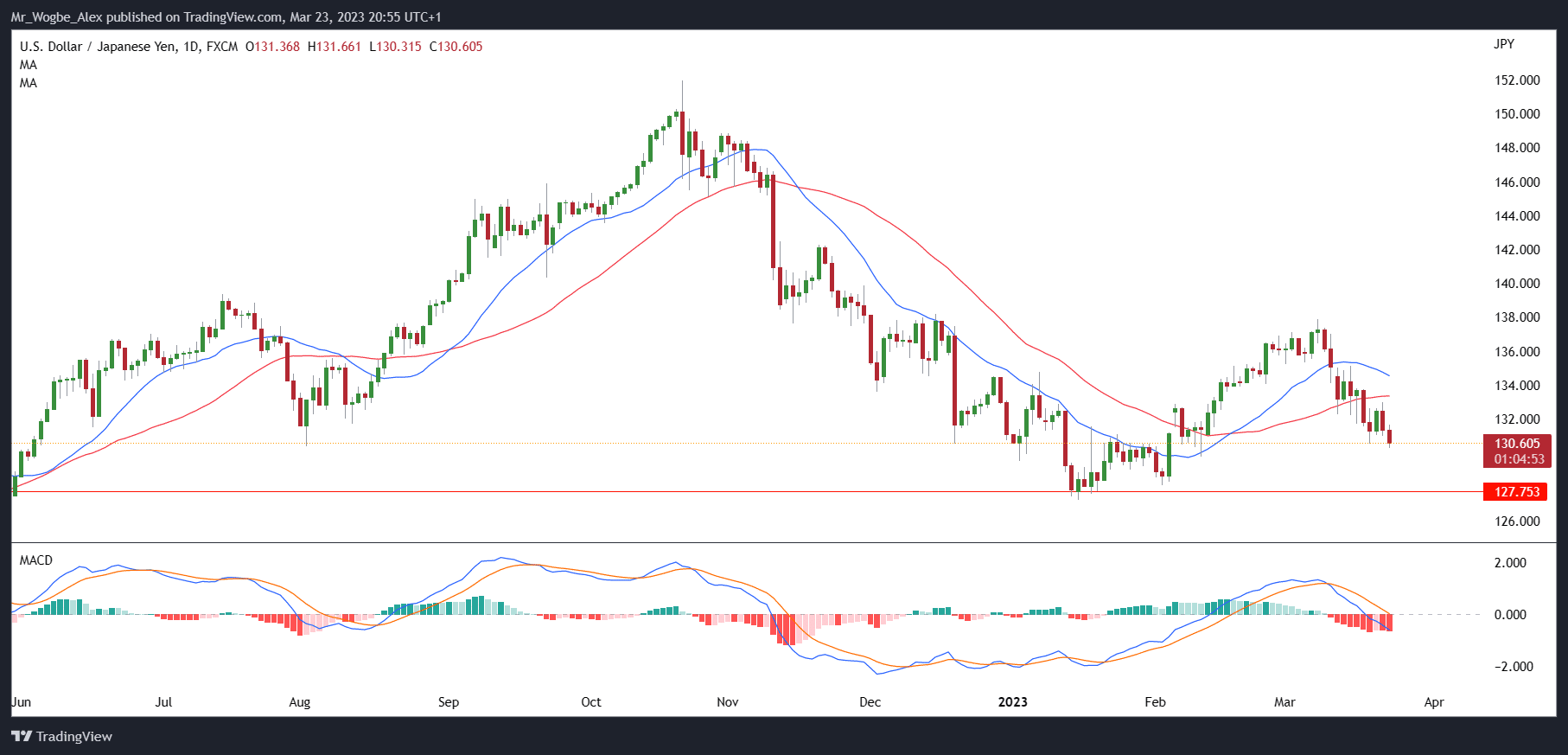 USD/JPY Traders Hunting for Trading Opportunity
Investors are closely watching the situation, ready to pounce on any changes in the market. With the United States and Japan still grappling with the consequences of their respective economic policies, any significant shifts in the pair could have far-reaching implications for global markets.
In summary, the USD/JPY pair is on a rollercoaster ride, with twists and turns that keep investors on their toes. Will the US dollar bounce back, or will Japan's gloomy sentiment weigh it down? Only time will tell, but one thing is certain: the currency market never sleeps!
Broker
Benefits
Min Deposit
Score
Visit Broker