The USD/JPY exchange rate is taking us on a wild ride as investors flock to Japanese government bonds in search of safety amidst falling yields. The banking industry, in particular, has taken a hit, with Japan's largest banks revealing extensive bond holdings on their balance sheets. It seems like they've been following the mantra "never put all your eggs in one basket," except in this case, that basket is full of bonds.
Japanese Government Bond Yields Drop
The 10-year Japanese government bond yield has dropped, indicating that investors are looking for safer government-backed securities like bonds. This trend aligns with that of other major economies, which have seen outflows from riskier assets like stocks. It's like everyone is saying, "Why take a chance when we can play it safe?"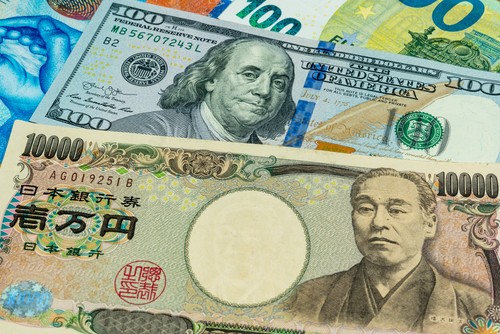 USD/JPY Rises as Dollar Attempts to Halt Recent Losses
The USD/JPY is feeling the love too, with the dollar attempting to halt recent losses. In times of market distress, both the dollar and yen are seen as safe havens, although the dollar has fallen in recent sessions. It's like the yen is the suave James Bond, and the dollar is the clumsy sidekick, always tripping over its own feet.
The Bank of Japan (BoJ) is also intervening in the bond market to maintain low borrowing costs for Tokyo, which is a smart move if you ask me. So, while the bond market may be shaken, it's not stirred.
Investors are still looking for safe havens amidst market volatility, and government-backed securities like bonds are their beverage of choice. And as for the USD/JPY, well, let's just say it's enjoying the party.
Broker
Benefits
Min Deposit
Score
Visit Broker
Share with other traders!