Trading Briefs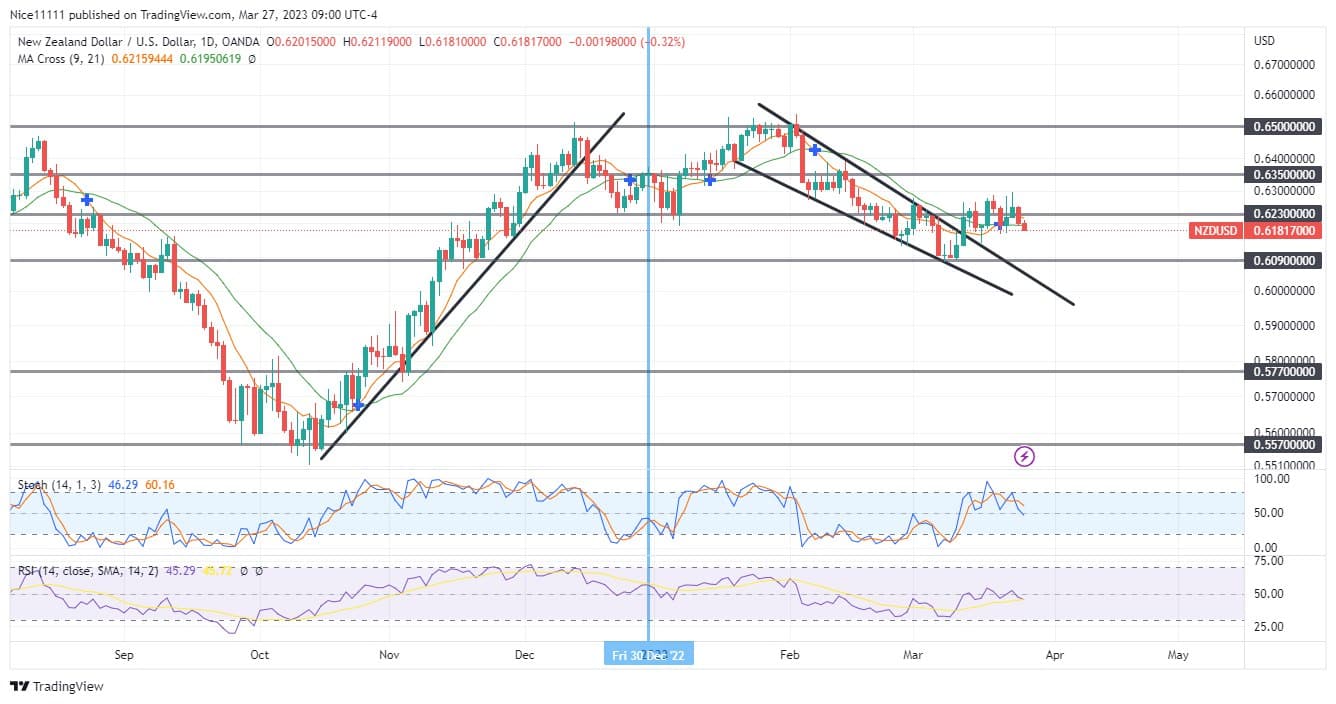 Market Analysis – March 28 NZDUSD has experienced a breakout from a falling wedge on the daily timeframe. The Bears are unwilling to let go at the demand level, making it difficult for the price to rise after the bullish breakout. NZDUSD Key Levels Demand Levels: 0.6090, 0.5770, 0.5570 Supply Levels: 0.6230, 0.6350, 0.6500 NZDUSD […]
Learn 2 Trade Forex News & Strategies
Everything You Need In An FX News Service
If you have any experience at all in the financial markets, then you know that there are an abundance of forex news services available online. Many offer complimentary updates and sensational headlines, while others are subscription-based. Depending upon your individual needs, many of these options may be viable alternatives.Of course, not all services are created equal. The Learn 2 Trade news feed is a unique venue for all things facing currencies, CFDs, futures, and cryptocurrencies. Whether you are trading crude oil or Euros, the important happenings of the day will be addressed thoroughly, in a timely fashion. Best of all, this FX news service is 100% free. The ability to read between the lines is a big part of being a successful trader. Without the proper context, the potential market impact of a breaking news item or scheduled economic event can seem to be a mystery. Understanding the event, which markets will be affected, and how to profit from the action are skills derived from years of experience. That is where the team at Learn 2 Trade comes in ― they have the know-how to recognize which news items are market-movers, and which are simply noise.
All Things Forex News, 24 Hours A Day, 5 Days A Week
The rise of the digital marketplace has made active trading a near 24 hour a day, 5 day a week business. As the old saying goes, "money never sleeps." When it comes to modern active trading, truer words are hard to find. No matter if you are a trader in Asia, the Middle East, Europe, or the United States, the game is on and opportunity is afoot. The impact that a significant news story can have upon the markets is huge. Unfortunately, forex news isn't limited to our waking hours. Wouldn't it be nice to know what is going to happen while you are away from the trading screen and how your open positions will be affected? Look no further than the Learn 2 Trade news feed. With analysts covering the Asia-Pacific, European, and U.S. trading sessions, you will never be out-of-the-loop when it comes to FX news. From New York to London to Tokyo, our analysts are on the clock, breaking down the markets in real-time. If your alarm clock didn't go off and you are late to the market, no worries ― a quick review of Learn 2 Trade's news will have you back on the competitive lead lap in no time.