Service for copy trading. Our Algo automatically opens and closes trades.
The L2T Algo provides highly profitable signals with minimal risk.
24/7 cryptocurrency trading. While you sleep, we trade.
10 minute setup with substantial advantages. The manual is provided with the purchase.
79% Success rate. Our outcomes will excite you.
Up to 70 trades per month. There are more than 5 pairs available.
Monthly subscriptions begin at £58.

In the ever-changing trading world, traders who want to achieve long-term success must learn one skill, which is how to think proactively.
4 Provider that matches your filters Providers that match your filters
In the turbulent foreign exchange world, successful foreign exchange traders often know how to predict the trend of currency pairs and how to plan for the situation.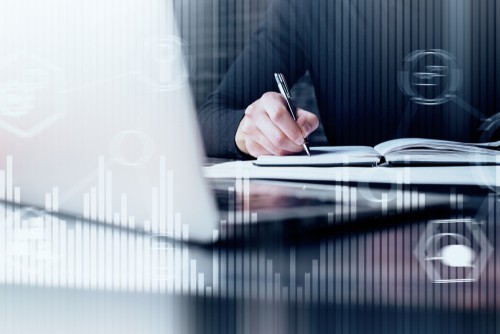 As a novice trader and foreign exchange expert, it is undoubtedly important to read some high-quality foreign exchange trading books on the way to becoming a successful trader.
Forex trading books teach you basic knowledge, from which you can learn trading strategies, such as how to choose high-quality stocks, currency pairs, CFDs (contracts for difference), and how to avoid risks.
How to start your reading plan? Here is the list of foreign exchange books that topped the recommendation list!
1. "Momentum, direction and divergence"
This book by William Blau is a perfect read for all traders. He described how the most popular oscillators work, including RSI, Stochastic, and MACD. From this book, we will learn how to use MACD to determine trends.
Mr. William provides inspiration for all traders using MACD, and provides a variety of different trading methods; these methods provide traders with inspiration for MACD divergence.
This foreign exchange education book topped the list of major foreign exchange books in 2019.
2. "K-line warfare"
Steve Nison is famous for introducing Japanese candlestick technology to the West. His first book, K-Line Warfare, showcases some advanced techniques for candlestick charts.
The "Japanese candle chart technology" has a wider coverage, so it has great reference value for both beginners and experienced traders.
This foreign exchange book on price behavior is very helpful for how to identify and use the K line in the entry and exit of the trading system.
Traders who have studied all the K-line types in this book are very advantageous. This book is a must-read for all traders.
3. "Reminiscences of a Stock Operator"
This book is a biography of Jesse Livermore. He was one of the greatest stock traders of all time.
Ben wrote Raven Livingston's thrilling trading path –he went bankrupt many times, and then made a comeback, making a lot of money.
Each rebirth gave him new experience and strength until he could fully understand the market behavior.
This biography tells the true story of how Jesse Livermore made short-term short sales of millions of dollars and then lost money during the stock market crashes of 1907 and 1929.
Unfortunately, when Jesse Livermore went bankrupt for the fourth time in 1940, he chose to commit suicide to end his life.
4. "How to Start a Trading Business with $ 500"
This book provides a realistic way to provide a mentoring plan for becoming a full-time trader with limited funds, starting as low as $ 500 to start your trading career.
The core of successful trading is money management. This book explains how to do this and how to become a self-disciplined trader. The book also covers the following topics:
Develop good trading habits
Communication skills with brokers
Maximizing Limited Capital Return
How to become a professional trader
Hedge fund trading activity
5. "Forex Trading: The Basics Explained in Simple Terms"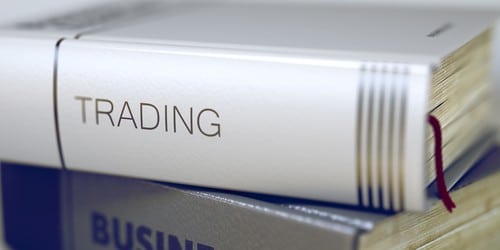 This book by Jim Brown is perfect for beginners. This book covers the core content of Forex trading, including:
Entry strategy
Playing strategy
Money management
Transaction psychology
Basic trading system
From this book's introduction to basic trading systems, you can build your own trading system. If you are a beginner who is eager to learn the basics of foreign exchange, then quickly go through this book!
6. "Japanese Candlestick Charting Techniques"
This book explains how to draw candlesticks and how to use candlesticks with other technical indicators in technical analysis.
Candle charts, also known as candlestick charts, are widely used in various trading markets, including foreign exchange, futures, stocks, commodities, and all markets where technical analysis can be performed.
Among the senior traders previously interviewed by Huishang Media, almost all interviewees recommended this book and recommended that novice Forex readers read it at least three times.
The author Steve Nison has many years of market research and trading experience, making this book a great help for readers to learn trading strategies.
7. "Trading in the zone"
Author Mark Douglas has been engaged in trading and trade guidance since 1982. He regards "thinking strategy" as the most important feature of successful traders. He discussed five factors that keep traders profitable in the market.
"Trading Psychological Analysis" aims to reveal the "artificial factors" in the behavior of commodity prices and the lack of coherence that people lack in stock selection and holding.
He suggests building a winner's mindset through simple thinking exercises. This book uses examples to help traders make a better grasp and understanding of each of their decisions.
This classic theory of Douglas has a huge impact on the style of a trader's trading system, and he explains the common risks faced by traders and different possibilities.
Thinking from the perspective of probability and possibility rather than from the perspective of right and wrong, this allows you to better understand the structure of the market than ordinary traders.
Douglas also explains this idea well, saying, "In order to manage risks and allocate funds more effectively, traders need to be aware of the price effects of returns, fundamentals, and supply and demand.
8. "The disciplined trader"
Mark Douglas emphasizes the importance of proper trading psychology (mentality) in his book, The Disciplinary Trader.
He discussed how emotions are always the enemies of traders, and how even traders with good mental control will eventually wins even with limited technical and basic understanding of trading.
The author is not shy to admit that he has lost almost everything he has because of his bad trading decision.
That experience plunged him into a strict self-reflection, where he found emotions, especially fear, that forced him to bear the loss.
Eightcap - Regulated Platform With Tight Spreads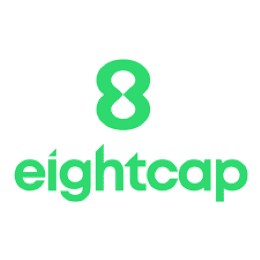 Minimum deposit of just 250 USD to get lifetime access to all the VIP channels
Use our Secure and Encrypted Infrastructure
Spreads from 0.0 pips on Raw Accounts
Trade on the Award-Winning MT4 & MT5 Platforms
Multi-jurisdictional Regulation
No Commission Trading on Standard Accounts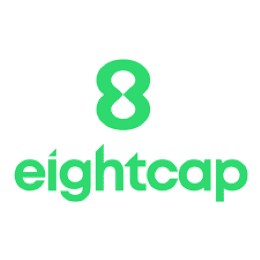 71% of retail investor accounts lose money when trading CFDs with this provider.
Visit eightcap Now
To sum up
When you finish reading a book, it's best to be able to actually verify what you have learned in practice.
The theory is one thing, but actually making money in the market is another matter entirely. If you are patient and willing to spend time on your education, it may be much less difficult than you think.
Hope the above books are good for you!