Service for copy trading. Our Algo automatically opens and closes trades.
The L2T Algo provides highly profitable signals with minimal risk.
24/7 cryptocurrency trading. While you sleep, we trade.
10 minute setup with substantial advantages. The manual is provided with the purchase.
79% Success rate. Our outcomes will excite you.
Up to 70 trades per month. There are more than 5 pairs available.
Monthly subscriptions begin at £58.

Selecting the Best Forex Brokers in 2023
Mention the word "forex" anywhere, and most individuals will turn their heads. The reason is that the forex trading industry is gaining popularity thanks to its access made easier than ever before. Most individuals are getting into the market with an ultimate objective-making profit and getting rich.
7 Providers that match your filters
7 Providers that match your filters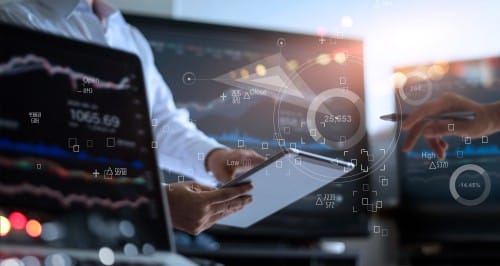 However, the journey starts with the type of broker a trader chooses. The forex broker chosen is literally the most significant trade one has ever to make. The trader holds the capital and is responsible for all the trades made.
As the forex market is expanding, the number of forex brokers is also on the high. Surprisingly, each of them claims to be the "best." the fact that there are a lot of them in the market, choosing indeed the "best" is an overwhelming process.
So, what are the tips to help you distinguish a scammer from the "best" broker? Here are some of the tips to use.
Regulation
Trusting a broker with all your money requires a lot of caution, and to ensure that everything is safe, a broker has to be registered with a particular regulatory body. The regulation gives almost guarantee to get back your money in case there're problems with withdrawals or the broker goes bankrupt.
However, broker regulation does not always guarantee that you'll get your money back, but at least it provides a trader with some peace of mind.
Reputation
A broker with a good reputation means that they can be trusted and they deliver. Fame can't be bought. Therefore, get through some feedback online about a particular broker and learn about their credentials. Avoid like a plague a broker with negative feedbacks.
Trading Platform
A trading platform is where all the business is done. Typically, it's a computer program that's used to analyze as well as executing trade orders.
The features, as well as the specifications of a trading platform, should be user-friendly, be of the state of art technology, and stable. The best forex broker won't create a platform that is hard to use. Moreover, the platform should be well known, as well as trustworthy.
Funding
Another significant factor to consider is the financial security of the broker. A good broker should have a variety and easy methods of funding the account. Brokers with complex ways of withdrawing as well as funding should raise the alarm.
Customer Support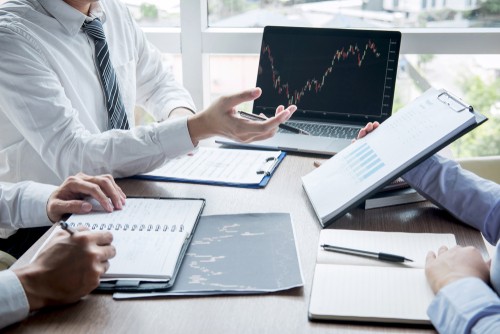 At some point in your forex trading journey, you'll need to ask some questions or look for clarity in some details. The broker's customer support system answers all questions. Therefore, before committing into a broker, ensure that you inquire about its support.
Proper support should be operational 24 hours, be friendly and accessible. Dealing with the account and other technical issues should be professional and swift.
Transaction Costs
Transactions costs are there no matter the currency trader. Every time a trader enters a trade, a commission or spread is paid. Therefore, it's a no brainer to choose a broker with the cheapest and most affordable rates.
User Reviews
You may have heard that the forex career requires a lot of research. One of the analyses you'll have to perform is of the user reviews. The best way to check for the reliability and quality of a broker is by reading what other people who have experienced it have to say.
Brokers have their advantages and disadvantages, but the most important thing is whether the benefits overweigh the disadvantages and that you're willing and ready to live with them.
Forex Bonuses and Promotions
It's not a coincidence that the forex bonuses and promotions are the last on our list. Promises of no deposit promotions, free bonuses, and trading freebies can easily blind a beginner. You can consider it a factor but after narrowing down your best brokers to just a few.
Conclusion
Having the best broker will help any trader save a lot of money as well as prevent future problems. Forex trading should be objective, and emotions should never be involved. These tips should help you to pick the best broker and stay ahead in the forex trading journey.