Service for copy trading. Our Algo automatically opens and closes trades.
The L2T Algo provides highly profitable signals with minimal risk.
24/7 cryptocurrency trading. While you sleep, we trade.
10 minute setup with substantial advantages. The manual is provided with the purchase.
79% Success rate. Our outcomes will excite you.
Up to 70 trades per month. There are more than 5 pairs available.
Monthly subscriptions begin at £58.
</p>
How to Avoid a Scam Forex Broker
The forex market has provided the best opportunity for most financial traders to make money. However, it can also be a precarious market given that you can end up in the territory of a scam forex broker.
4 Provider that matches your filters Providers that match your filters
Funding Methods
Regulated by
CYSECASICCBFSAIBVIFSCFSCAFSAFFAJADGMFRSA
71% of retail investor accounts lose money when trading CFDs with this provider.
Spread min.
Variables pips
Funding Methods
71% of retail investor accounts lose money when trading CFDs with this provider.
Funding Methods
Funding Methods
71% of retail investor accounts lose money when trading CFDs with this provider.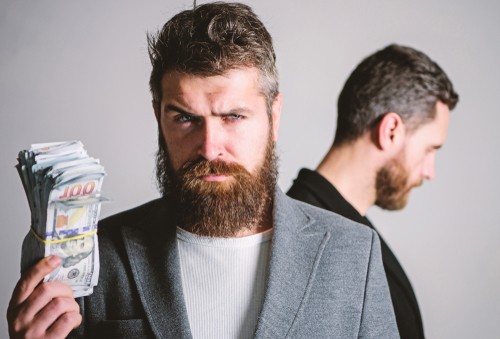 Patience is a virtue, and it's all it takes to become successful in forex trading. First, learning the basics is crucial.
The forex market, unlike other stock markets, it lacks a central marketplace; hence, traders must select a forex broker to assist in trading. A broker provides a trading platform for traders for a smooth process of selling and buying forex.
Therefore, the broker selected will highly determine the success of your forex trading journey. There're no chances for making any mistakes as any mistake is equally as good as losing some money.
To ensure that you don't make a mistake from the beginning, here are some of the top tips to help you avoid trading with a scam forex trader.
Regulatory Compliance
The first significant thing to consider in selecting the best broker is regulatory compliance. To ensure that you're trading with the right broker, you must make sure that the broker is registered with any statutory body.
The security of your funds should be a priority, and a broker registering with a regulatory body means that they have complied with rules and requirements.
Moreover, the regulation provides almost a guarantee of your money back in case the broker goes bankrupt or in instances whereby you experience difficulties getting your money.
Withdrawal and Deposit Requirements
The broker has to fit your profile. Brokers usually keep the trader's funds in some segregated accounts simply to avoid the conflict of interest. Any broker who doesn't provide such should be avoided like the plague.
Moreover, depositing money into your account should be faster and seamless. Similarly, withdrawing your funds should not be a problem. Brokers with a plethora of options for both depositing and withdrawing of funds are better.
Trading Instruments Offered
Determining the number of instruments available for trading requires some in-depth research and a cautious approach. In most cases, a broker will list several tools being available for trading, but in the real sense, only a few are available.
Therefore, ensure you log in to their platform to confirm the numbers present. A broker who says a different think on the outside and provides another on the inside is a sign of deceit. Maybe there is a lot of deceit information which you don't want to be a victim.
The Trading Platform
A trading platform is where all the trading activity takes place. It's in the platform is where you analyze and execute the trade orders. Therefore, it's a no brainer that the broker's platform has to offer features as well as specifications that are user-friendly and stable.
The best broker creates a trading platform that is easy to use to avoid any complications. Also, check whether the platform is trustworthy.
Quality of Customer Support
The forex market is active 24-hours a day. You'll likely want to be alert most of the time. Sometimes you'll want some clarity over some things, and hence excellent customer support is part of your success.
The support should be readily available 24 hours a day, especially during the off-peak hours. Try calling and rate their willingness and readiness to help.
Conclusion
As much as having the best skills in forex trading makes a difference, trading with the best broker is equally significant. Several brokers claim to be "the best," and after signing up with them, you only find out that you've been scammed. Therefore, ensure you start your forex trading journey well with a reputable and licensed broker.