There was some demand for the greenback during trading hours in the US, which was later compounded by the minutes of the FOMC meeting. The initial growth lacked a specific catalyst. US policymakers reiterated that "very flexible monetary policy is likely to be needed for some time to come." Besides, policymakers said that economic activity and employment have improved somewhat in recent months, nothing remains well below their pre-pandemic levels anyway and hinted against controlling the yield curve.

EUR/USD and GBP/USD retraced from annual highs, and although the fall was quite sharp, it still does not indicate a reversal in the dollar's negative bias.

Talks between the UK and the EU about their future trade relationship appear to have stalled as the Union denied UK truck drivers wide access to Europe. Earlier in the day, a spokesman for the UK Prime Minister said British negotiators were hoping a trade deal could be reached next month.
However, issues of fishing rights and access to financial markets remain unresolved.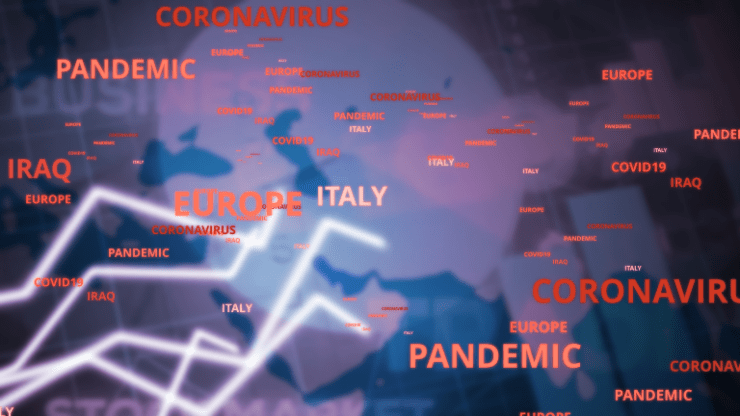 The Second Wave of Coronavirus in Europe
The number of new cases of coronavirus in Europe indicates that the second wave is reaching the Old Continent. Spain reported 3,715 new infections, France 3,776 new cases, and Germany 1,354. Italy lags with 642 and the UK with 812.

The OPEC + Joint Ministerial Monitoring Commission held a video conference. Participants believe that the pace of recovery in the oil market was slower than expected due to the growing risks of a protracted second wave of COVID-19. They also see the gap between supply and demand narrows. The headlines had little impact on crude oil prices.

Gold prices fell sharply due to sudden demand for the dollar, dropping to the $1940 price zone at the end of the American session.
Broker
Benefits
Min Deposit
Score
Visit Broker

Azeez Mustapha is an experienced author, trader, markets analyst, signals strategist, and funds-manager.
Share with other traders!