If you are looking to invest in the world of forex full time, then VPS would be of immense help. Imagine the ability to operate your forex account 24/7 even when you are sleeping or your computer is off? It sounds good, right? Forex VPS gives you a wide array of possibilities you can achieve compared to when you are trading without it. So, what is a VPS?


What is VPS?
VPS are initials for Virtual Private Server, and they keep a copy of the operating system and allow you to access it from any computer. They are similar to web hosting servers, which host your photos, music, and even videos to a website so that you can access them from any device with an internet connection; however, VPS makes a copy of your operating system to give you unlimited access from any device or location.

Applications of VPS
VPS is very important for individuals and businesses who want to access their computers in any location without having to carry bulky PCs around. It is also ideal for anyone who wants to monitor their work remotely without carrying a personal laptop. For businesses, VPS will enable them to keep their computers running without having to deal with high electricity bills or employees tiring out.

Forex VS Hosting – What's Important
Traders who are looking to invest seriously in Forex should have a VPS solution. VPS servers run throughout the day, week and year, including the times when your internet is slow or when you have switched off your computer. When a trader subscribes to a forex broker virtual hosting plan, he will be assured of all-time access to his currency market regardless of the status of his internet connection, Internet Service Provider (ISP), or the computer.

Setting up Forex VPS
To set up your Forex VPS, you have to sign into a VPS hosting account or login if you have an existing one. The hosting provider will then assign you an IP address of your private server, and you will now link your desktop to this IP address to get connected.

Most VPS hosting servers have MT4 and MT5 trading platforms as pre-installed. Also, a trader in other trading platforms can install their favorite software into these servers. Once you setup the platform, the next task is to execute your expert advisor. Once this is achieved, you can now log off your account, and the VPS will handle its job.

The standard setup for any trader would be a computer with an active internet connection to enable trading platforms such as MT4 to run and trade. The expert advisor (EA) is then linked to the computer of the trader. The Forex VPS bypasses the need for the trader to connect to the internet.

The most popular forex trading platform is MetaTrader 4. The software is common among serious forex traders through its inflexibility, and infrequent updates had led other platforms to become increasingly become popular provided they suit traders' needs.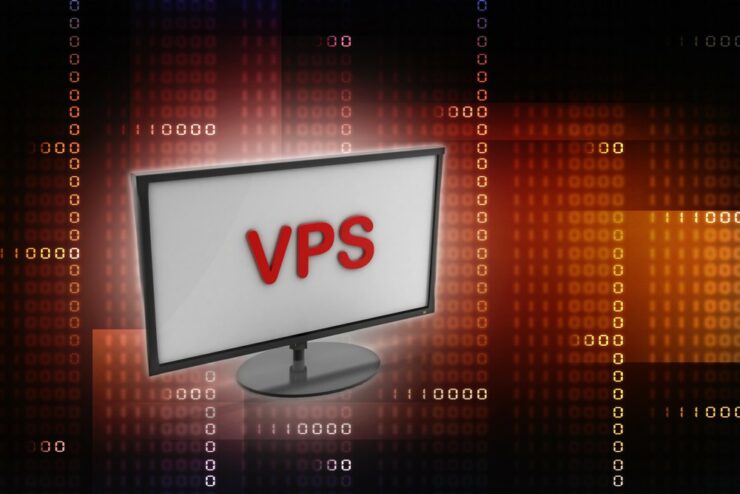 How does Forex VPS Works?
VPS uses data centers to enable businesses to access their resources through a direct ISP connection. With Forex computer-server and data center facilities, traders can host their trading software 24/7 without any hassles.

VPS hosting has been designed with the features of shared and dedicated hosting taking the best of these two worlds. It places a website on a server and lets it run on it though a server can only accommodate a few sites. These hosted sites share the running costs equally either through a monthly or annual hosting plan, but which is lower compared to dedicated hosting site services.

The difference between virtual private servers and shared hosting is that in the former, there is no sharing of resources with other hosted websites. Instead, each site is given its server space where it will store its operating system, RAM, storage, and bandwidth to ensure a more stable and high-performance site.

Importance of a Forex VPS
There are many reasons why you should choose Forex VPS over your computer. These include:

1.
Forex VPS allows you to connect to your platform from any location or device; therefore, you can access your account and trade anytime

2.
Trades continue even in the event of power outages which is an important feature of an automated system which doesn't need monitoring

3.
A VPS executes your trades faster than your computer which reduces delays and slippage that may increase the unpredictability and losses.

4.
You can execute your trades even if your computer is turned off

5.
VPS systems offer robust and reliable security with antivirus and other software to ensure your system remains protected at all times

6.
Higher uptime of up to 99.9%, which gives hassle-free trading sessions.


Choosing the best Forex VPS Providers
When you are analyzing the VPS providers in the market, you should know what your needs are in the software. For instance, if you are a trader you won't require a complex interface like a web developer would like. That is, you will need a super reliable and stable VPS, which also comes with good uptime. Or in layman's terms, you will need a VPS that has a good record of staying online with fewer uptimes. Other important considerations are:

– Comes with reliable customer care support

– High quality and super stable

– Good Up-time record

– Easy to install

Our recommendation is vpsforextrader.com

Bottomline
Forex VPS can technically work for anyone but is ideal for those traders who want to keep their accounts running and execute trades even when they have left their laptops for some time. It's also ideal for forex traders who love traveling and they would love to log in to their trading accounts from any part of the world.

Not all brokers have web-based and mobile trading platforms, but with VPS you can easily manage your account like a private startup. Besides, even if your computer goes off, then most providers have a dedicated power supply, which means your machine becomes reliable even in case of a power outage. That way, you can keep your trade open and reduce the potential losses that could come with a power outage.
Broker
Benefits
Min Deposit
Score
Visit Broker
Share with other traders!