Service for copy trading. Our Algo automatically opens and closes trades.
The L2T Algo provides highly profitable signals with minimal risk.
24/7 cryptocurrency trading. While you sleep, we trade.
10 minute setup with substantial advantages. The manual is provided with the purchase.
79% Success rate. Our outcomes will excite you.
Up to 70 trades per month. There are more than 5 pairs available.
Monthly subscriptions begin at £58.

Top Forex Affiliate Programs
The currency market has opened a channel for individuals to make income by a press of a button from their comfort zones. The forex market is all about making profits from at least every trade a trader executes.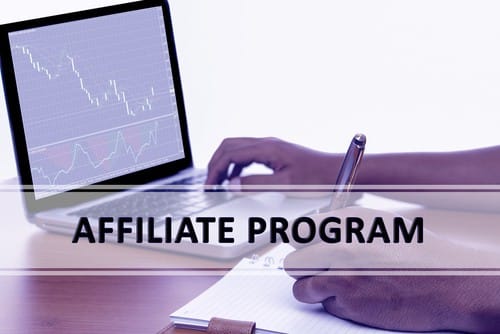 However, still, there's a way to earn income in the forex market apart from executing trades. Participating in the best forex affiliate programs from the forex brokers can add to the bucket of money in the currency market.
What's a Forex Affiliate Program?
Basically, it's a marketing strategy whereby an individual refers others to business and gets a financial reward. In the forex situation, affiliates refer potential traders to a broker. The process happens in that the prospective trader goes on to click on a link or banner advertised by the affiliate and then registers with the broker.
Affiliate marketing is usually through banners or recommendations. After registration, an affiliate is sometimes considered a type of Introducing Broker (IB).
The affiliate marketer then gets a commission for every trade made by a trader that you refer. The amount earned varies depending on the affiliate partnership terms, the number of clients referred, and the trading activity as well as the volume of the client.
So, how is Money Earned?
Typically, you can register with a broker as either on an individual basis or as a franchisee. Then there're two ways through which you can earn money via the affiliate programs;
A portion of a spread which varies from 30% to 80% of your broker's profits
A fixed-rate for a full lot, and ranges from $5 to $10
But, how do you choose the Best Affiliate Programs?
The truth is that you can earn some extra money with an affiliate program or even use it as an opportunity to set up a personal business. However, before you dive in, you need to be wary of a few things.
First, you should understand that some brokers can make you hate the affiliate programs as some may fail to tell the exact number of accounts that were opened, can delay the payments or even fail to pay the commission.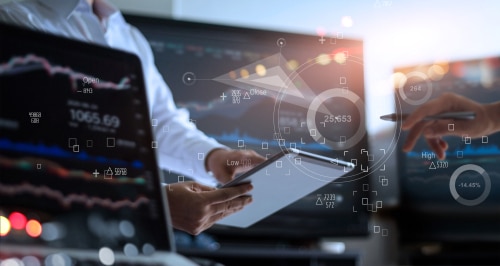 Also, brokers can entice the affiliates through revenue share or high rebates, which in reality is an unrealistic proposal.
Therefore, the broker to work with should be the first priority to ensure that you choose the best to have a smooth affiliate program journey. Always, never focus on commission to be earned.
To help you choose the best forex affiliate program, here are some of the top aspects to focus on;
Do the Best Research
It hurts when you finally think that you've generated a lot of money by referring several individuals to broker only to getting nothing in return. So, if you don't want to have that experience, then you have to do a lot of research about the broker first.
Try as much as possible to understand how transparent a broker is by going through various reviews. Ensure you understand the competitiveness of their offerings in terms of customer support and spreads. A good broker should have a reputation and one with active and friendly customer support.
Back Office Software
The affiliate should at least have back-office software access to help you in tracking in real-time all of your performance. That way, you'll be able to know when a client signs using your links. Brokers who only let you know the number of clients signed at the month of the month only should be avoided. Remember, everything has to be in real-time.
Deposit and Withdrawal Methods
First, it has to start with the broker offering the best and easy ways of depositing and withdrawing the money. A variety of options is better for most clients to buy the idea of registering. Secondly, you have to ensure that the broker has the easiest ways for you to withdraw your commission.
Most folks recommend the FBS Affiliate as the best as it has easy withdrawal methods, 15% commission per slot, +500$ monthly reward, and it has the perfect trading conditions.
The Bottom Line
There're several things you can consider in evaluating the best broker for the best affiliate program, but the best should at least have a reputation. Besides, you should build a rapport with your broker to create a long-lasting mutually beneficial association.